Auto Fabrica took this commission from their friends and previous workshop neighbours Safwat Cars, Sharif approached them to undertake a small but usable, clean build for his low milage Yamaha XJ600 Pre Diversion, this isn't normally a bike Auto Fabrica would tackle but they took the challenge on and managed to achieve something they are proud of.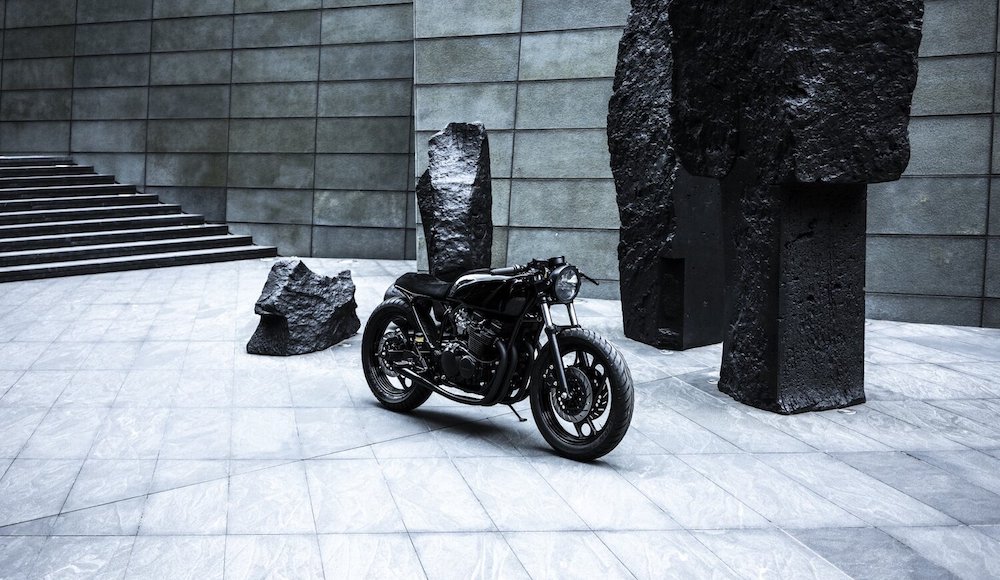 The bike consists of a Honda CB750 tank modified to fit with a cut out for the battery, this really helps Auto Fabricas Team keep a clean and period correct design language with nothing sticking out of the ordinary, the rear sets have been retrofitted from a early R6.
Auto Fabrica fabricated a rear frame loop with integrated rear LED light and the LED indicators have been custom housed in 3D printed parts which they manufactured and designed in house.
The trim on the bike follows inspiration from late 80s/early 90s Recaro seats found in various Lancia's and the like.
Hagon suspension upgrades front and rear have been included which complete the package
Overall the bike is awesome to ride, it sounds alot bigger than a 600cc and attracts a lot of attention (a few spectators gathered around for the photoshoot in central London)
Click here for further information
more information: autofabrica.com
---