Call it happenstance, serendipity or just plain old good luck, but a chance visit to an outdoor shop would go on to transform Brock Keen's life. Because it was here where he bought a discounted roof-top tent that was originally destined for his Range Rover but has since made it onto the top of his Porsche 911 (996). In the two years since, he's been sharing his wild camping adventures with his thousands of followers on his "996roadtrip" Instagram page.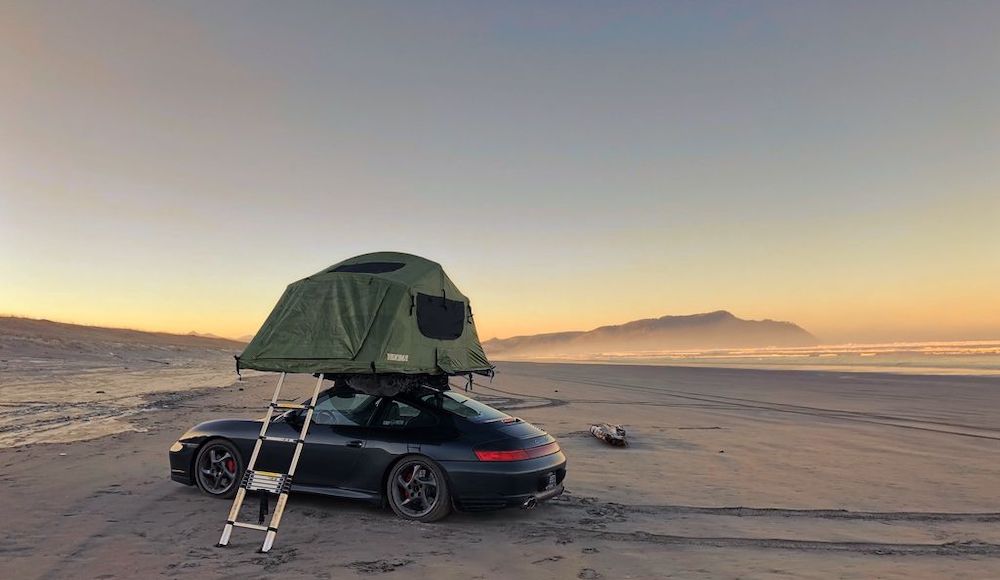 BROCK, FIRST OF ALL, A TENT ON A 911?
The tent makers are pushing these rooftop tents for big SUVs and trucks. I'm like, no, no, you've got it all wrong. I've tried it on my Range Rover, and honestly, it's so much better on a car. It's easy to close up. It takes me four minutes to set it up, start to finish. I open it up and I'm done. On a truck or SUV, it's going to take me 10 minutes because I have to climb onto the roof.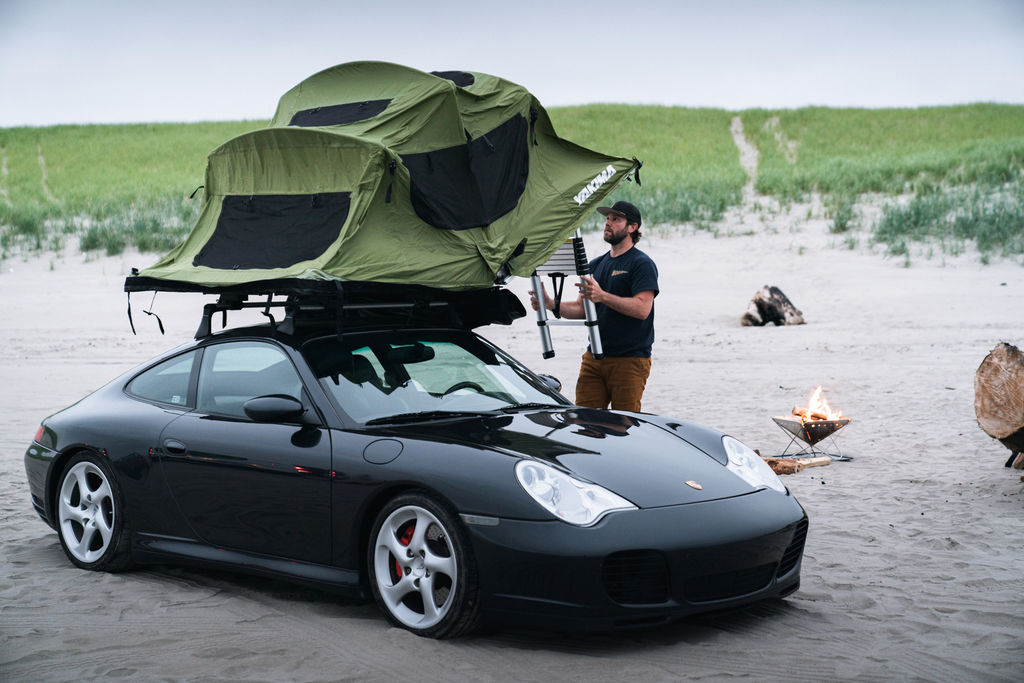 WHAT'S THE APPEAL OF ROOF-TOP CAMPING?
It's so cosy. It's me, my wife and my dog up there. It makes me happy. I really just like to get in my car with my tent, and then find a quiet place away from everyone. That's so fulfilling for me, to just unplug and be somewhere where there's no one else.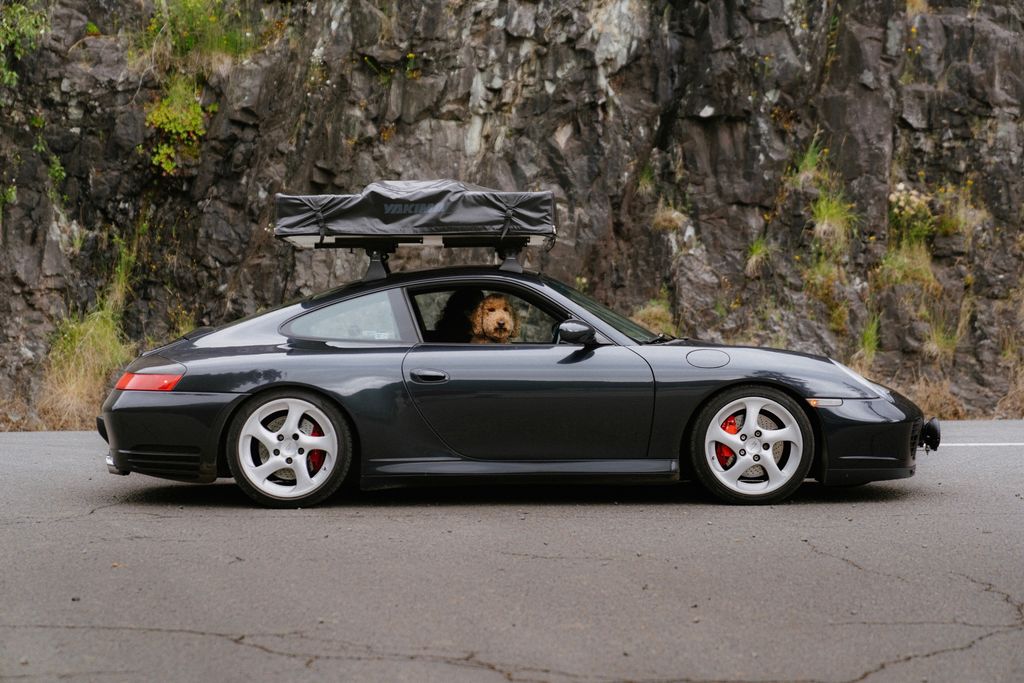 WHERE DO YOU TRAVEL TO WITH THE 996 AND THE TENT?
Where we live, in the Pacific North West, we're in the heart of the outdoor world. An hour and a half from the ocean, an hour and a half from the mountains. I've got rivers and lakes in between. And so, what I really like to do is just go camping and travel.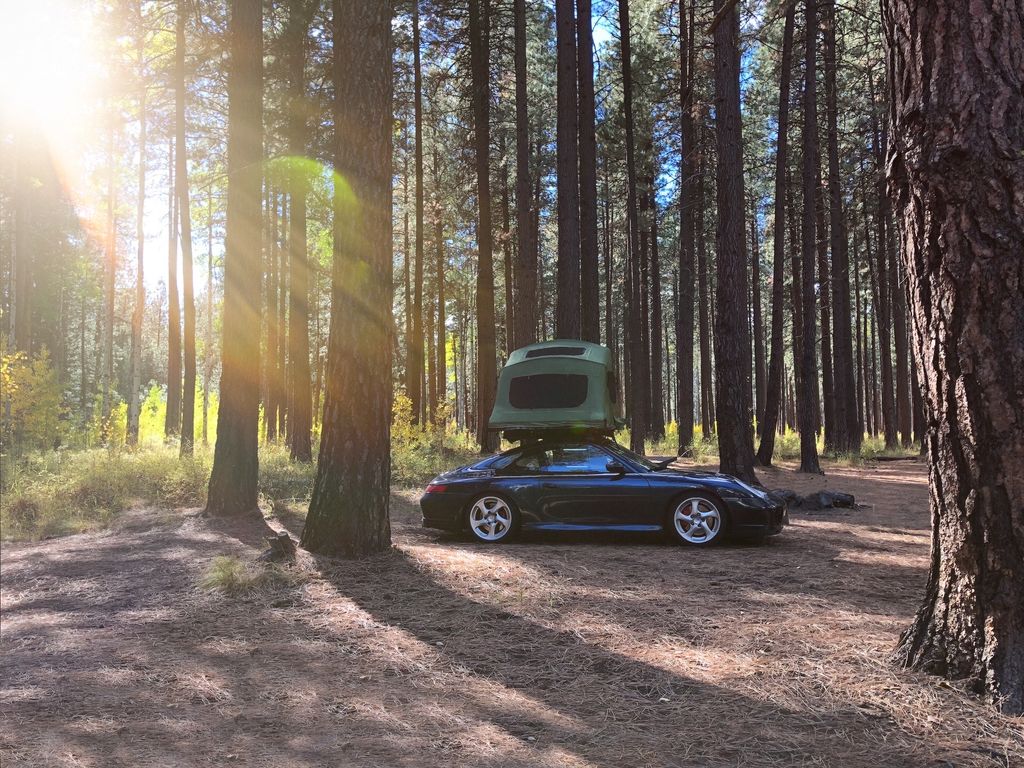 WHAT HAVE YOU BEEN UP TO IN THE PAST FEW MONTHS AND WHAT'S ON THE HORIZON?
2021 has been off to a great start for me. We've already managed to get a few camping nights in, and I've started working on a short film series with a couple of guys who also aren't afraid to put their Porsches to use in unconventional ways.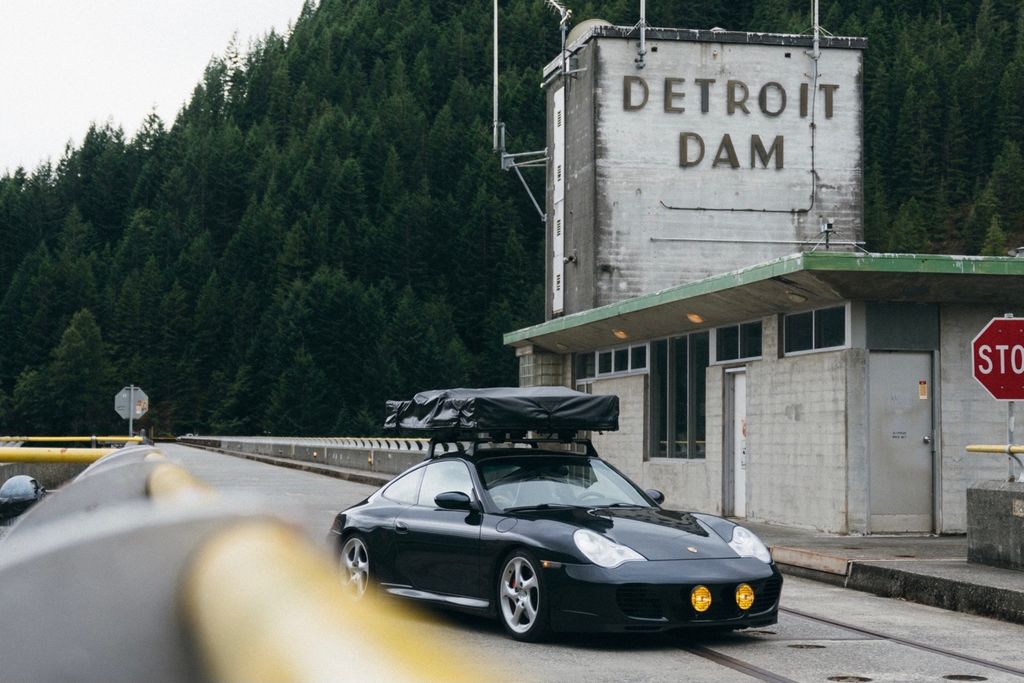 YOU'VE HAD AN AMAZING RECEPTION ON SOCIAL MEDIA FOR YOUR EXPLOITS. WHAT IS IT THAT DRIVES THIS INTEREST IN YOU AND YOUR CAR?
Nowadays with social media, people are really in tune with authenticity. And if they feel they're being sold something, or they feel they're being pitched something, they're going to push that away. They've realised that what I do is real. And if you want to tag along, by all means hop in the passenger seat, let's go.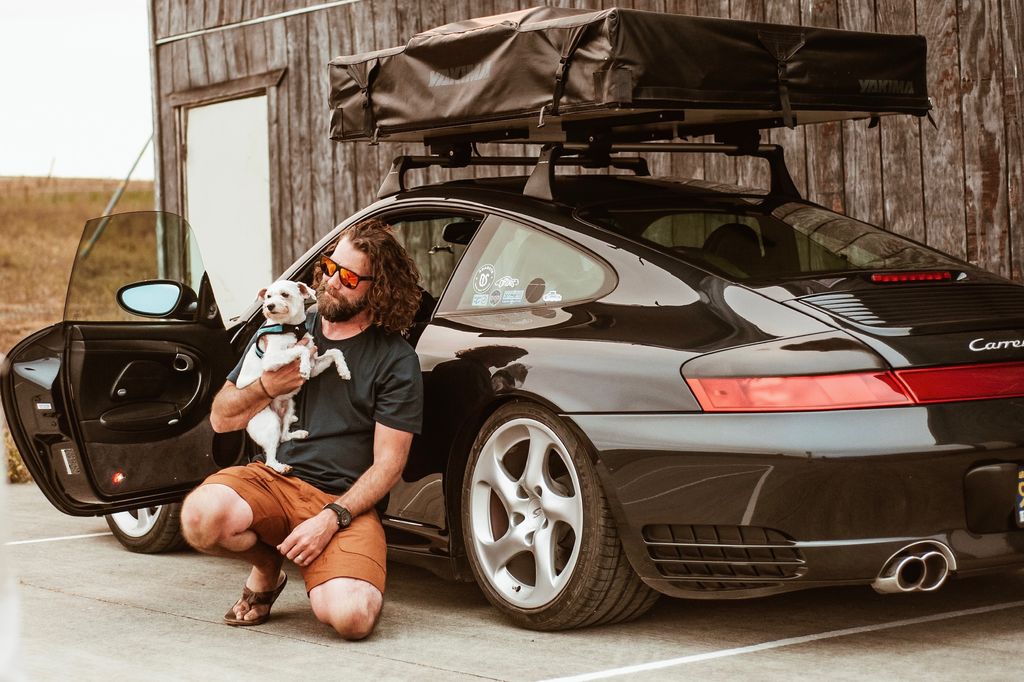 HOW'S THE 996 AS A TRAVELLING COMPANION?
The 996 gets a bad rap, but you know, I've had a G-body 911, a 993, Boxsters, I've had all sorts of different Porsches over the years, and this has been the best of them all. I have always been the guy who likes an underdog and the 996 has that reputation. Also, to me, the 996 represents a line in the sand for the Porsche brand, the transition from air-cooled to water-cooled is a defining moment for Porsche and I love that aspect. And for the time being, they are also still very affordable so with the right budget and patience you can find a 911 to check that Porsche box in your life.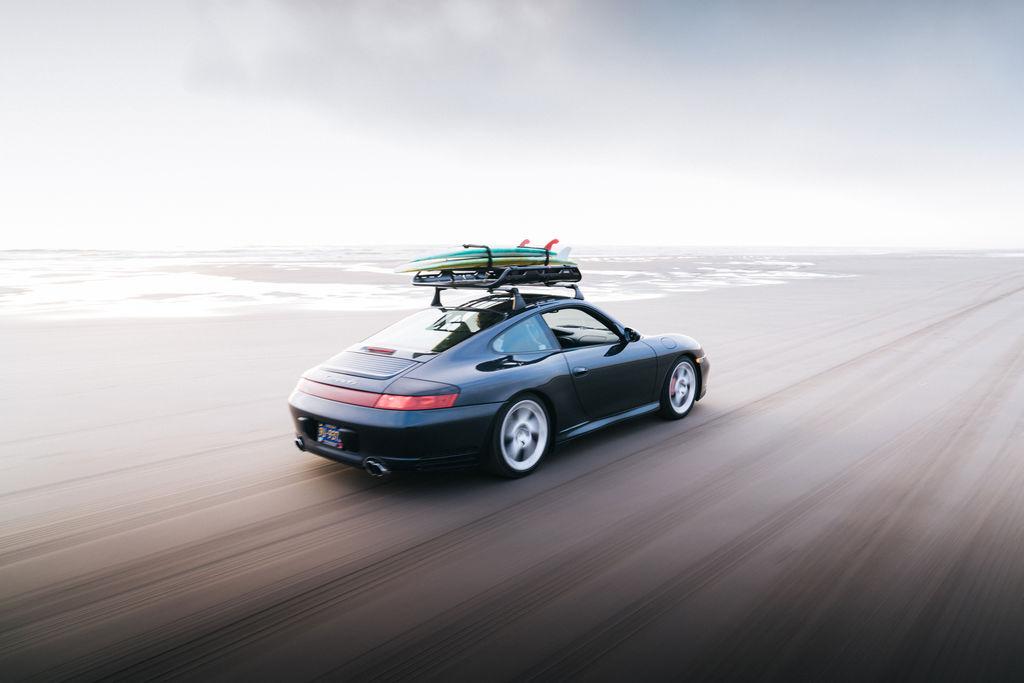 AFTER A COUPLE OF YEARS ON THE ROAD, WHAT'S BEEN THE MOST MEMORABLE MOMENT?
It's hard to pick just one but anytime I get asked this question I think about my first long Porsche camp trip down to Rennsport Reunion VI. Camping at Laguna Seca and shocking some fellow Porsche owners with my unique overnight accommodations [laughs].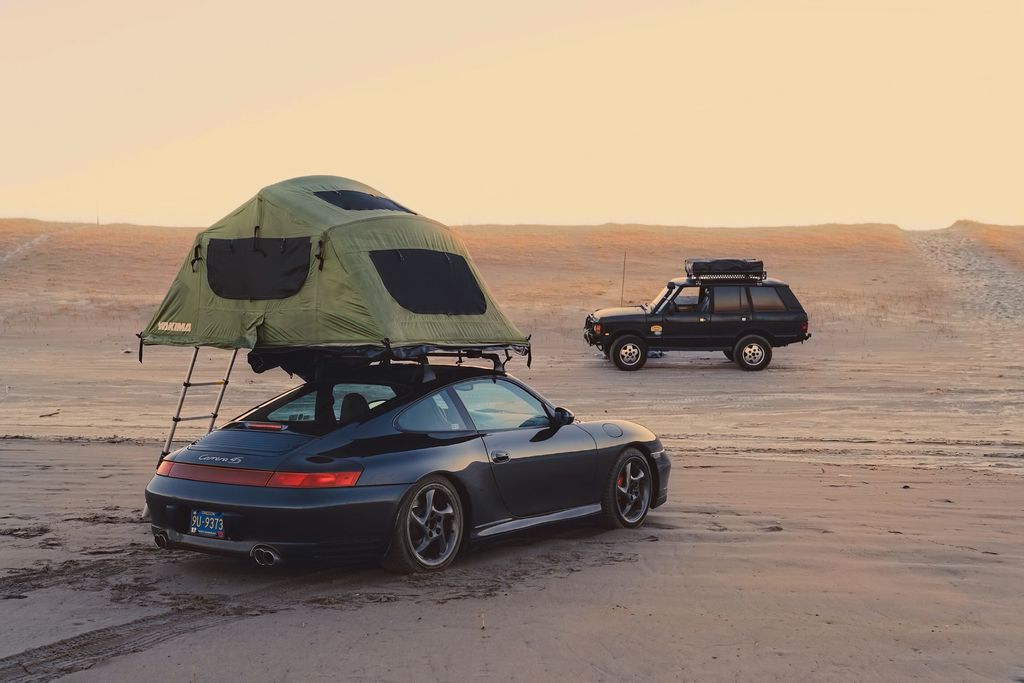 YOU'RE NOT SPONSORED OR PARTNERED WITH MOTUL, BUT YOU HAVE USED MOTUL PRODUCTS IN THE PAST. WHAT WAS THE REASON FOR THAT?
I enjoy doing my own services on our cars and I'm also the person who likes to research the products I'm going to use. It was easy to discover Motul is Porsche approved and it didn't take long to determine it was a top choice of shops that maintained some high-end customer cars. That made the choice easy.
Report by Motul.com
Photos by © Copyright pictures: Brock Keen, Brandon Haley, Gene Pascua
---