Historic race car owners trust Canepa´s motorsport team to deliver the expertise to restore and run their vehicles at the highest level. See here the cars who just arrived in their inventory.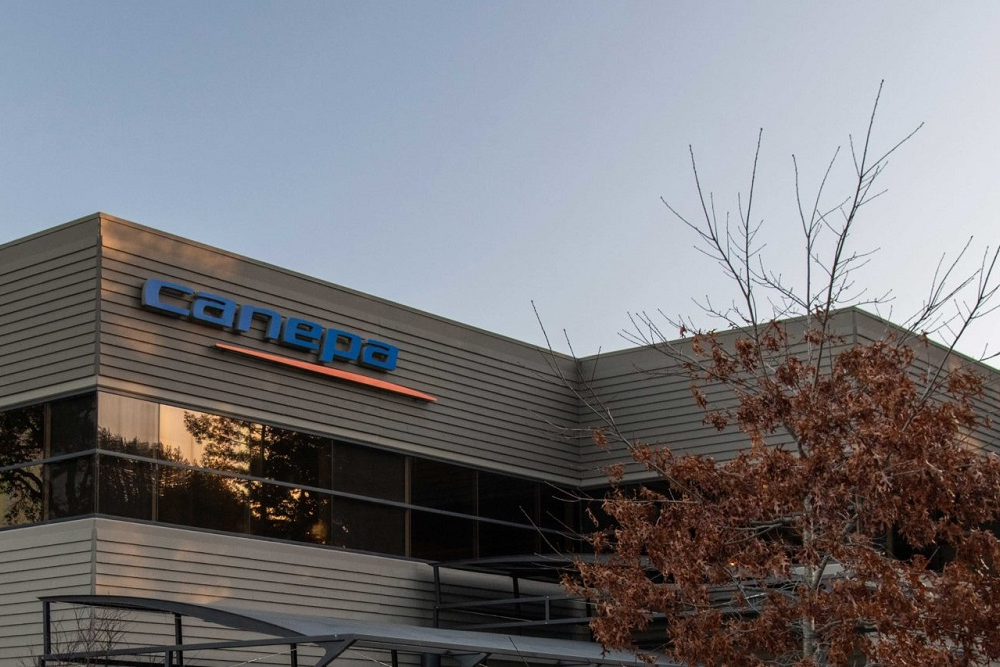 ---
2019 Ford GT
One of two paint-to-sample Gold Yellow Metallic examples

647 horsepower, 550 lb/ft torque 3.5-liter V6 engine

Getrag 7-speed dual-clutch transmission

Carbon fiber monocoque structure

Includes all items as delivered – Ford GT sample box, original window sticker, build photos, and promotional materials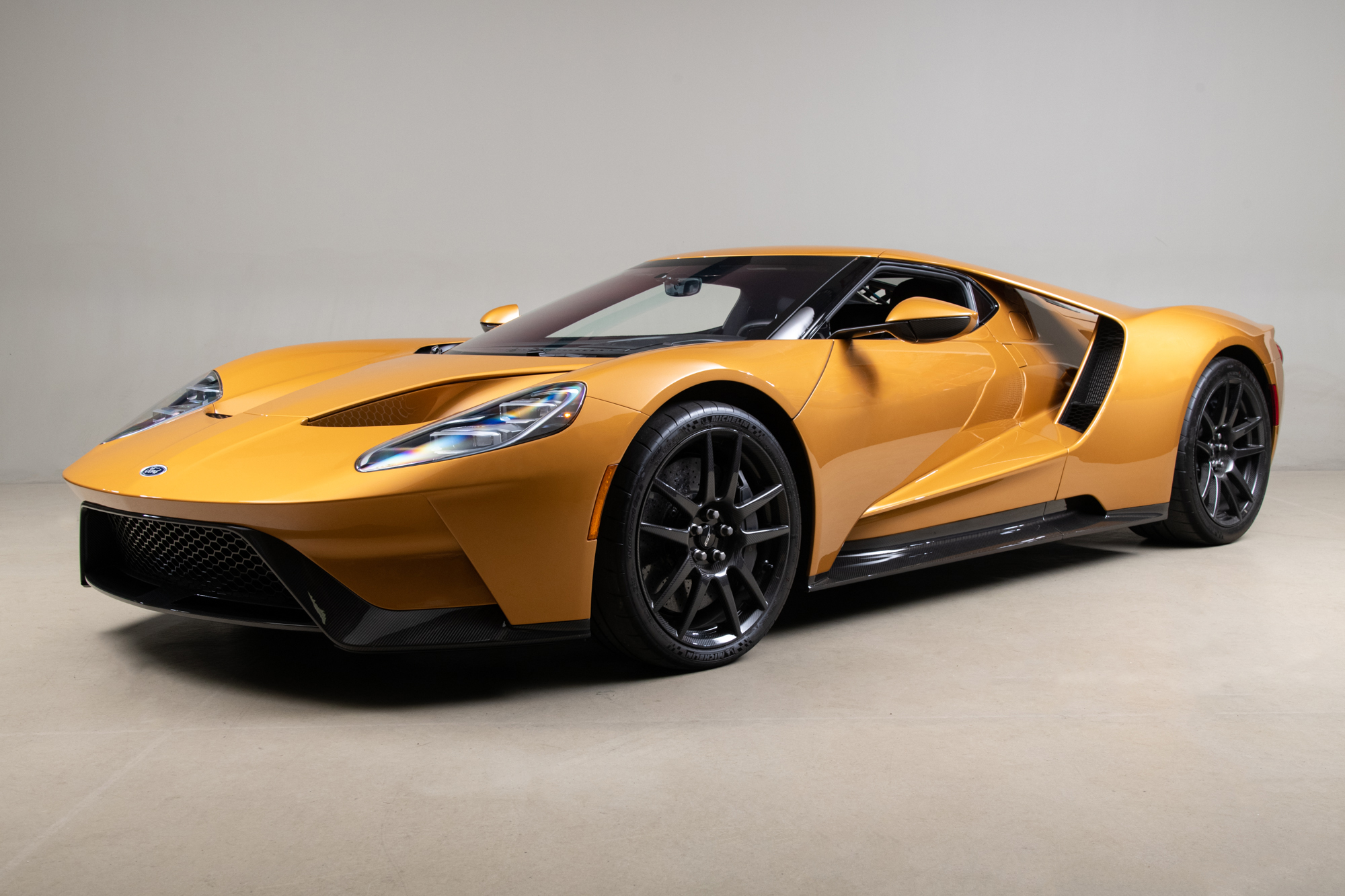 The Ford GT40 legacy is a story that follows a 50+ year timeline. The original Ford GT40's were built to break Ferrari's seemingly unshakable grip on the 24 Hours of Le Mans race. In 1966, they took 1st, 2nd, and 3rd place at Le Mans justly proving that Ford, an American manufacturer, could run with the European contenders and beat them. The Ford GT40 would continue to dominate Le Mans for the next 3 years, leaving a 4-year winning streak between 1966 and 1969. After their final race the Ford GT name would lay dormant for almost 40 years, seeing its revival in 2004 with the new Ford GT road cars. These were developed to be street cars first, comfortable and easier to drive, with 550 horsepower on tap.
Fast forward to the 2015 Detroit Auto Show where the all-new Ford GT was revealed. It was later announced in the summer of 2015 that the Ford GT was set to go racing in both IMSA and the World Sports Car series, spearheaded by the Chip Ganassi Racing team. Much like the fateful race at Le Mans over 50 years earlier with Ford's triumph, the new Ford's GT under Chip Ganassi Racing would go on to take 1st in class at the 24 Hours of Le Mans in 2016, cementing the modern GT in legend as its predecessor had done before it.
The new Ford GT road car application process saw a flooding of applicants who wanted to get their hands on one of the new cars, despite only 1,000 being announced to be built initially. With over 8,000 applications in the first week, many went home empty handed only to dream of what it would be like to own Ford's most advanced supercar. A small number of lucky individuals would learn that they would be receiving their very own Ford GT, one of the most advanced sports cars available today.
The owner of this car was one of the lucky few. He chose a stunning specification of Gold Yellow Metallic sans racing stripes, and carbon fiber wheels. This color closely replicates the #5 GT that finished 3rd at the 1966 24 Hours of Le Mans. This color option alone cost $30,000. Additionally, the Ford GT was spec'd with the optional Akrapovic titanium exhaust system, along with exposed carbon fiber wheels and titanium lug nuts. Completing the checked items were 6 point harness anchors, and outdoor and indoor covers, for a total in excess of $90,000 in options. Protected since new with Paint Protection Film, this spectacular Gold Yellow Metallic example is one of just two Ford GT's produced in this color.
Included with the car is the original Ford GT sales kit, factory metal print of the GT, both keys, its window sticker, both car covers, and an original painting of the car by designer, Gareh.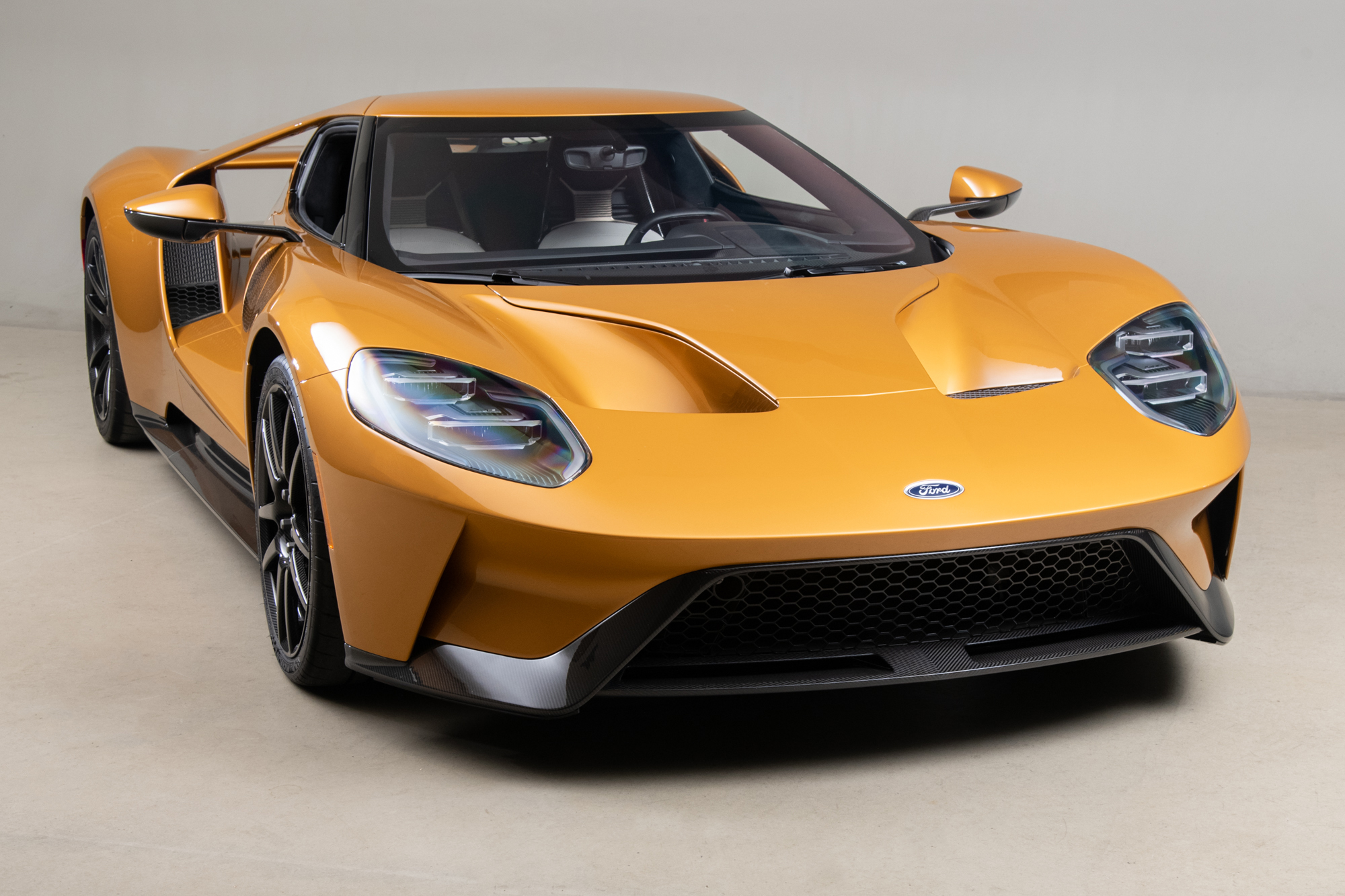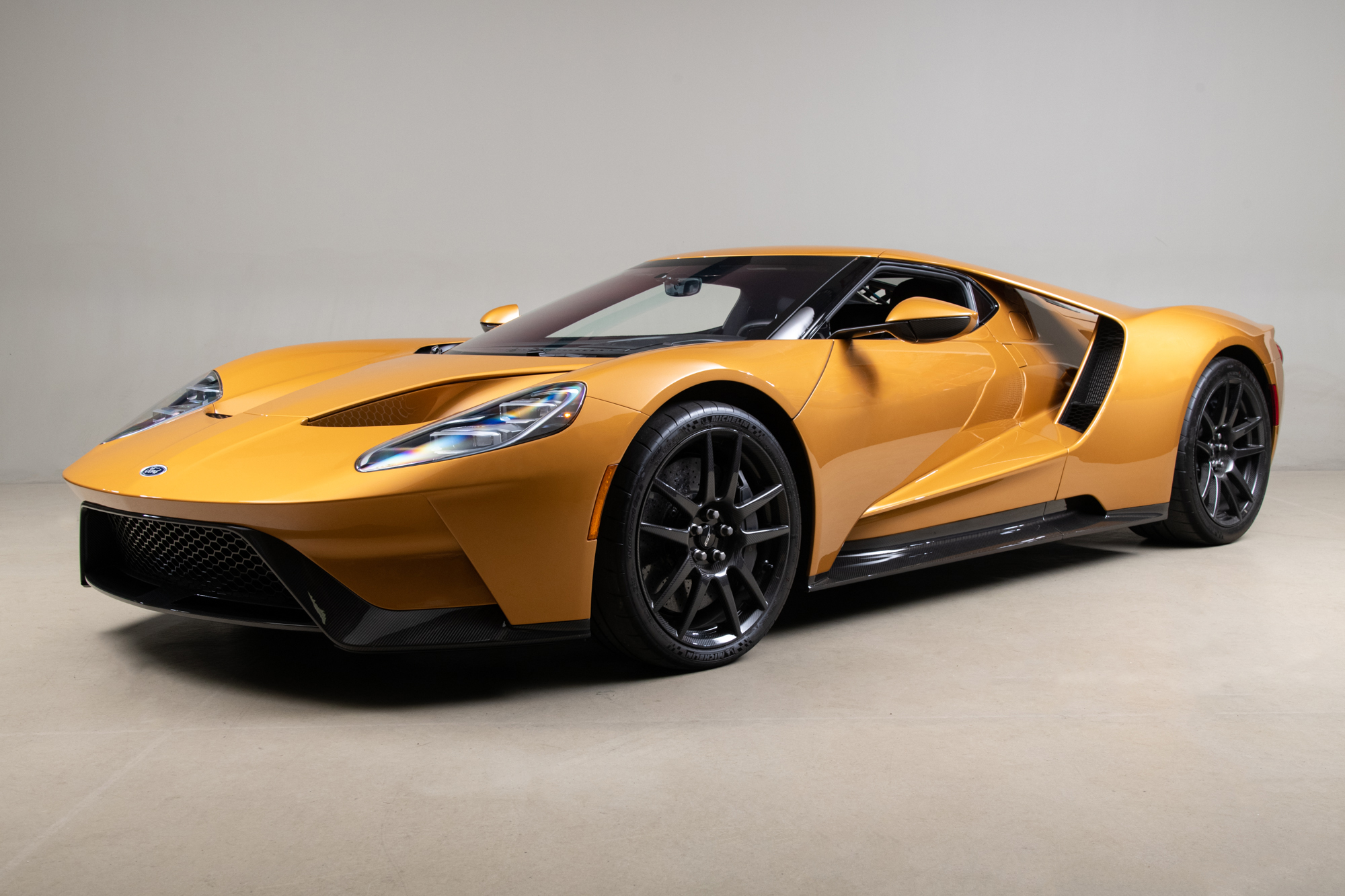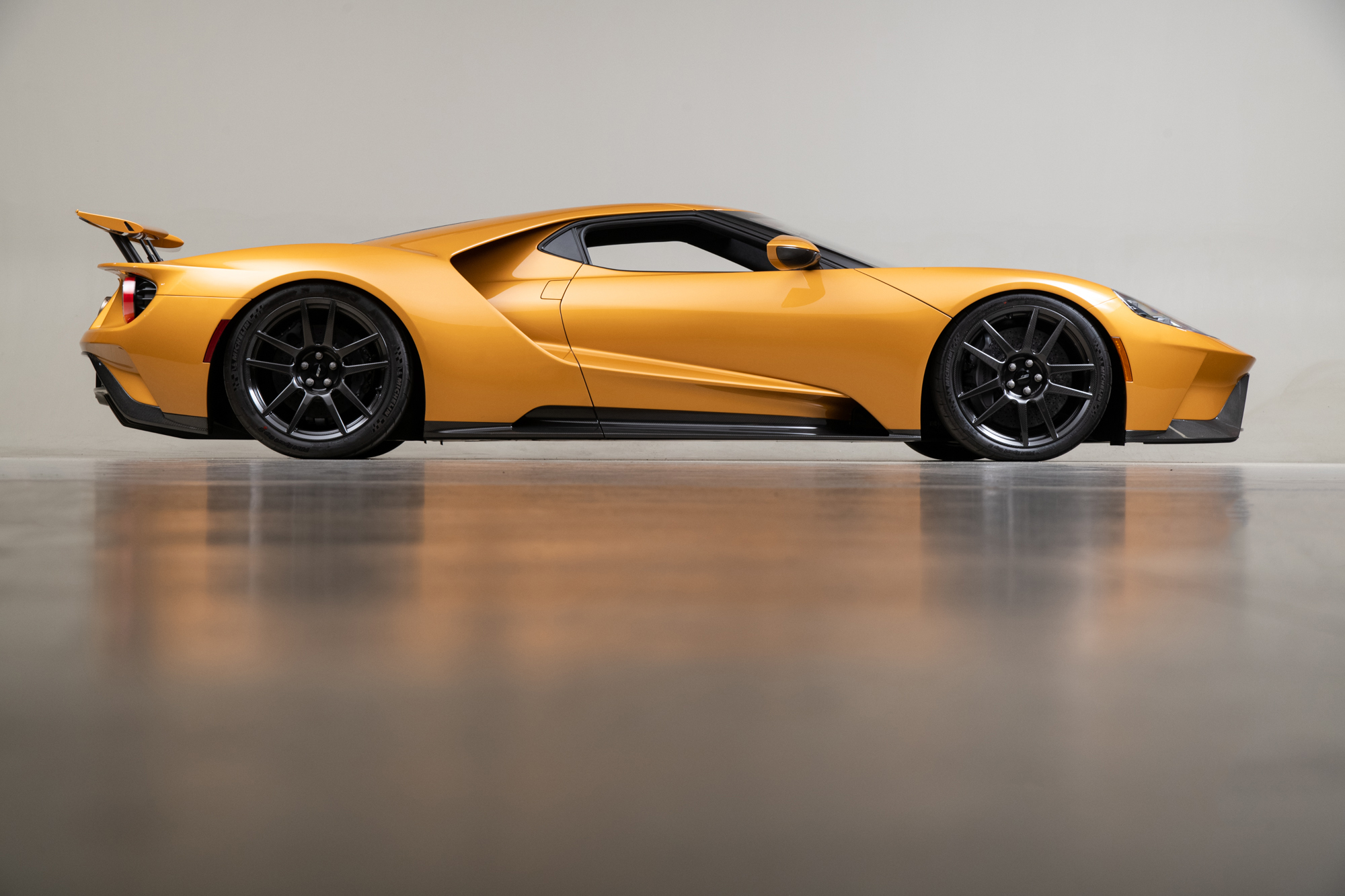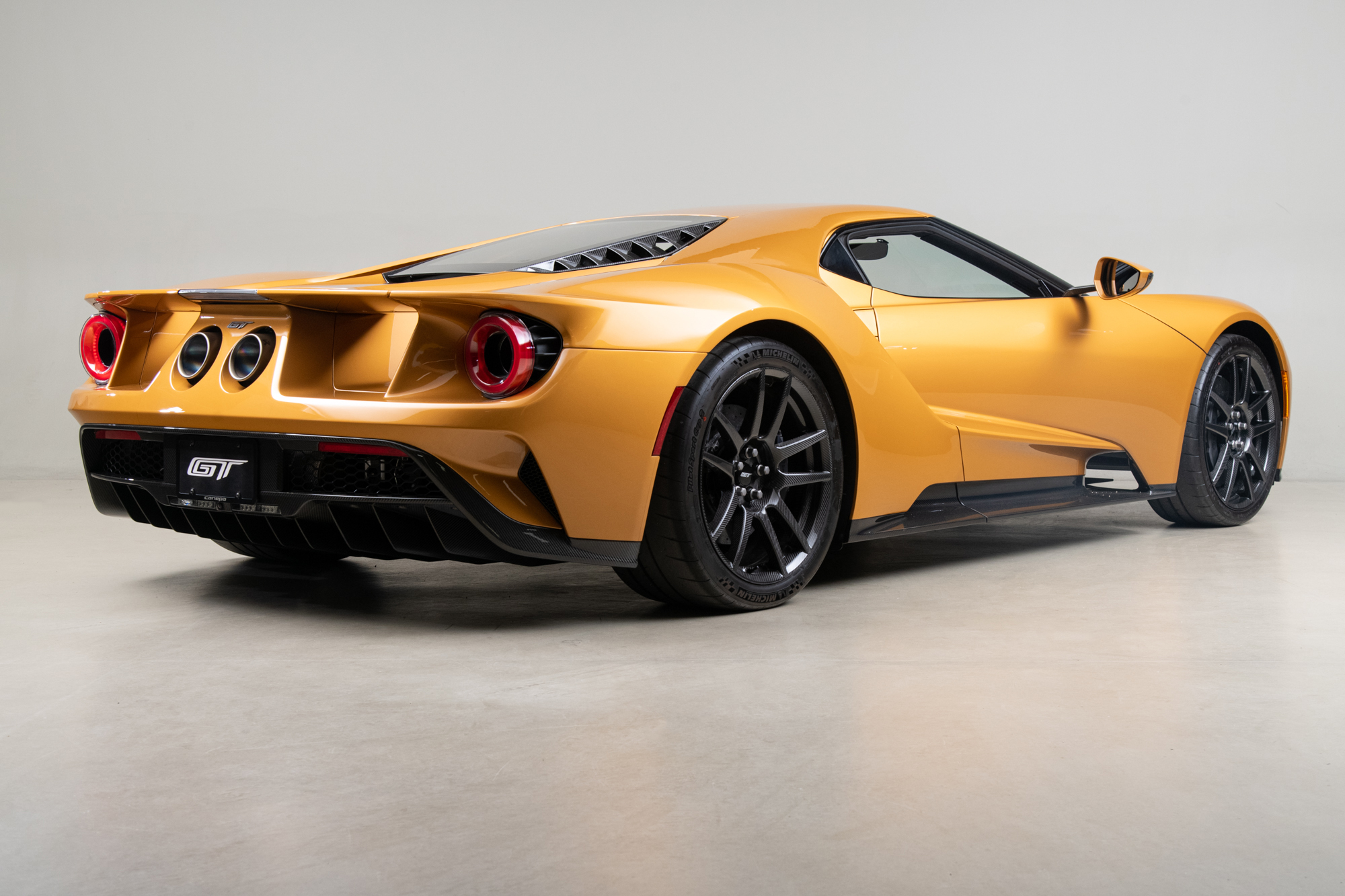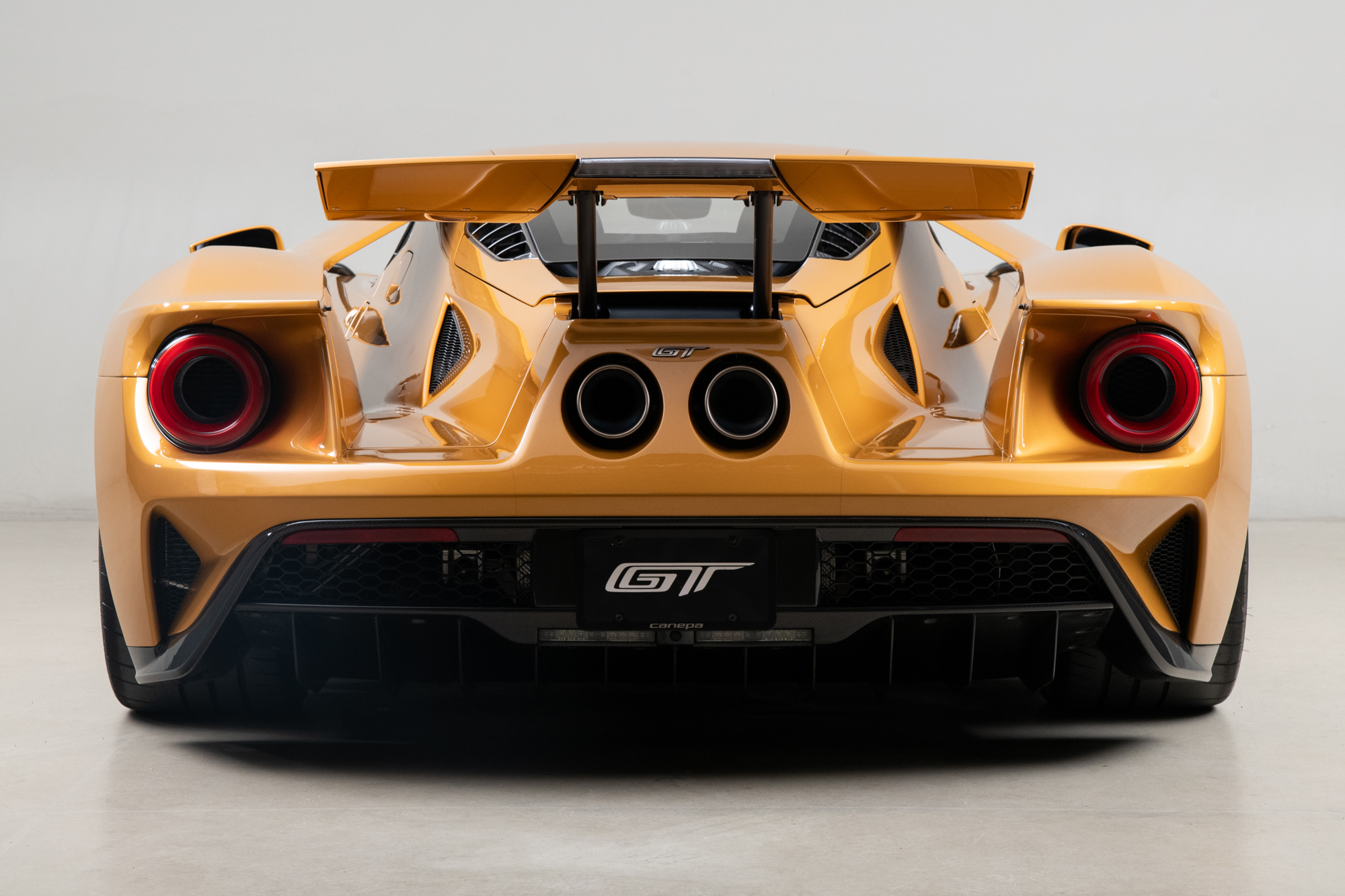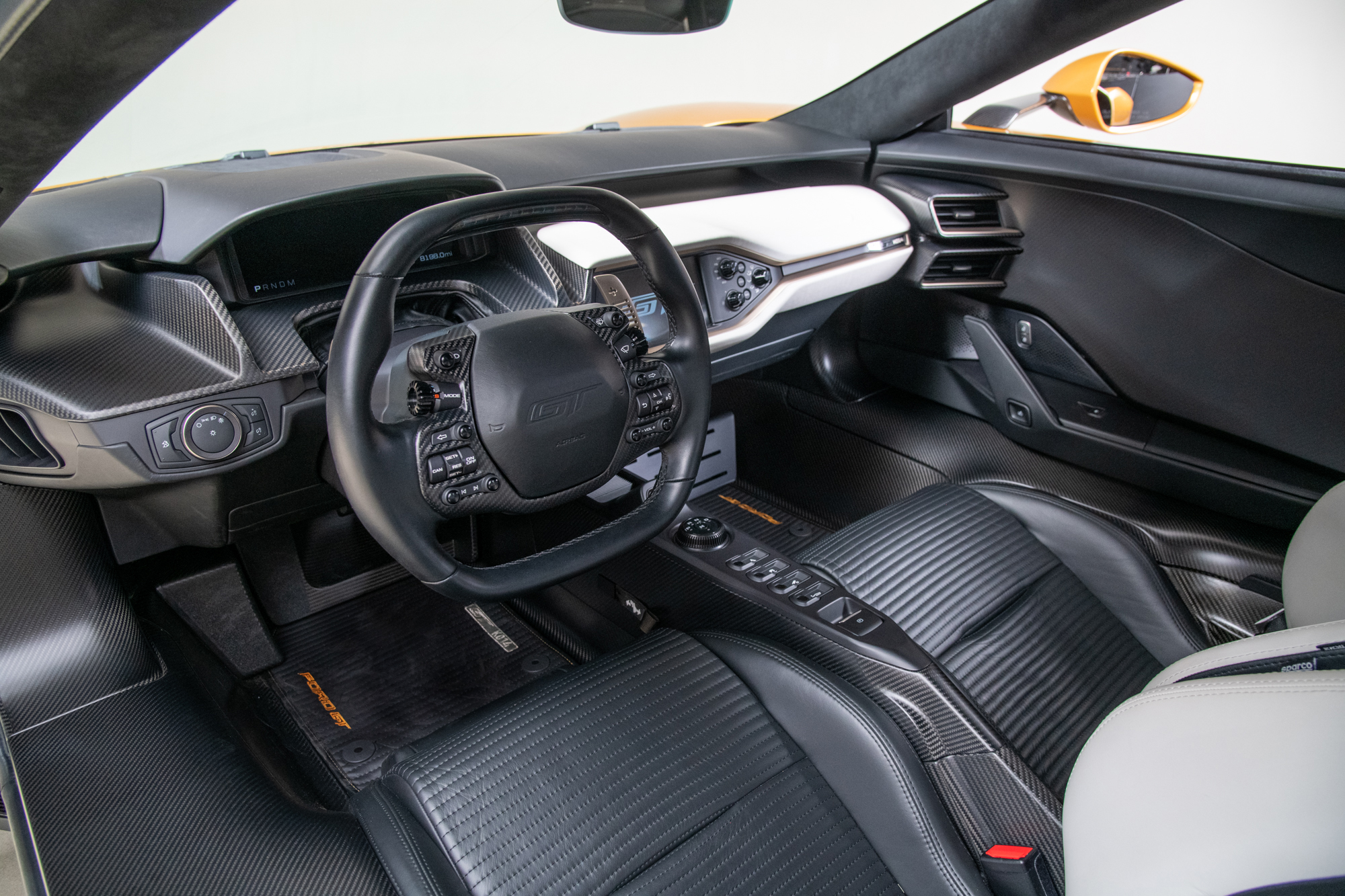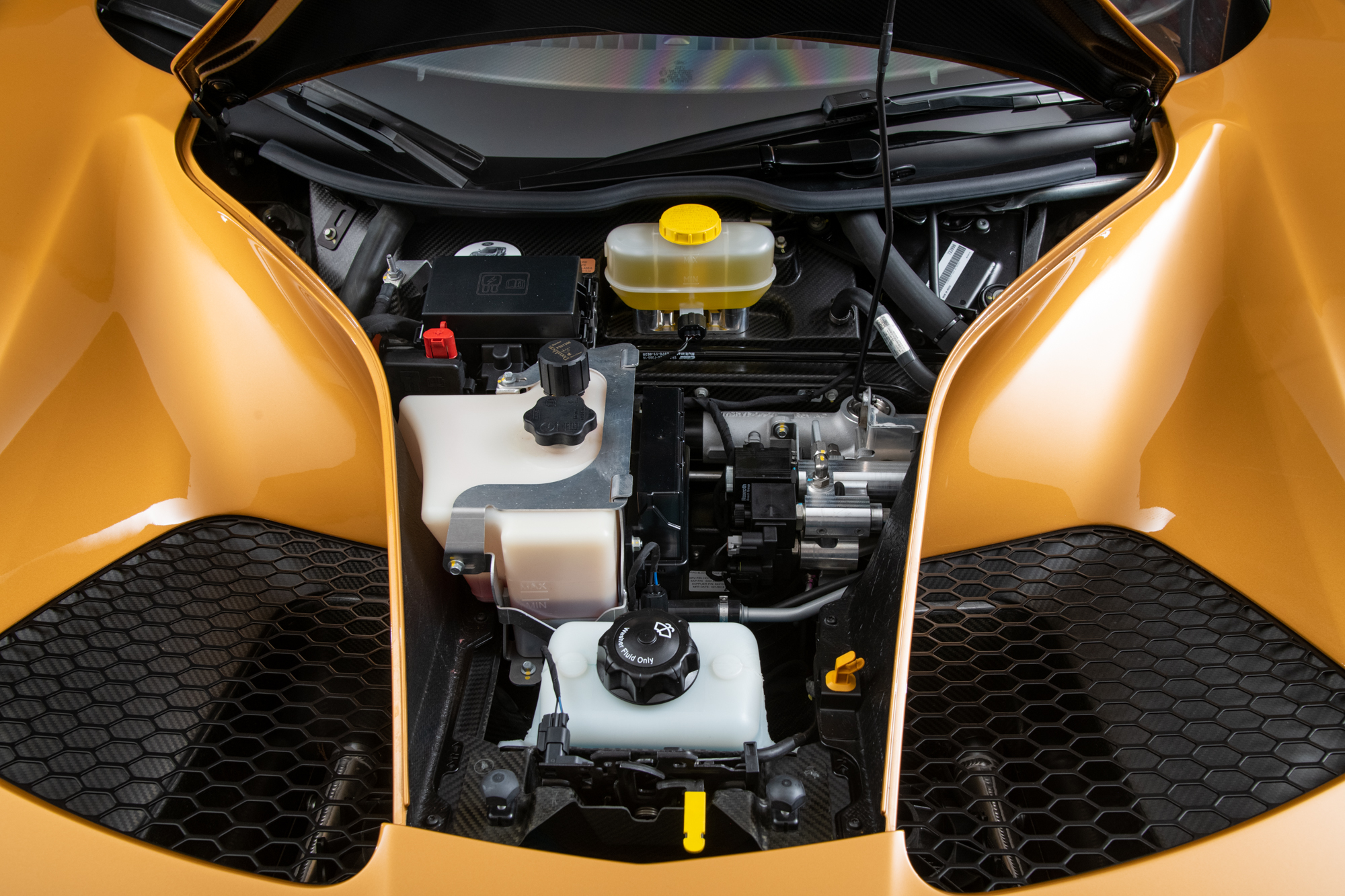 ---
1964 Porsche 356 SC Outlaw
Delivered new in Slate Grey from Vasek Polak

Matching numbers engine and transmission

53 years continuous original ownership

Canepa high-performance "Outlaw" restoration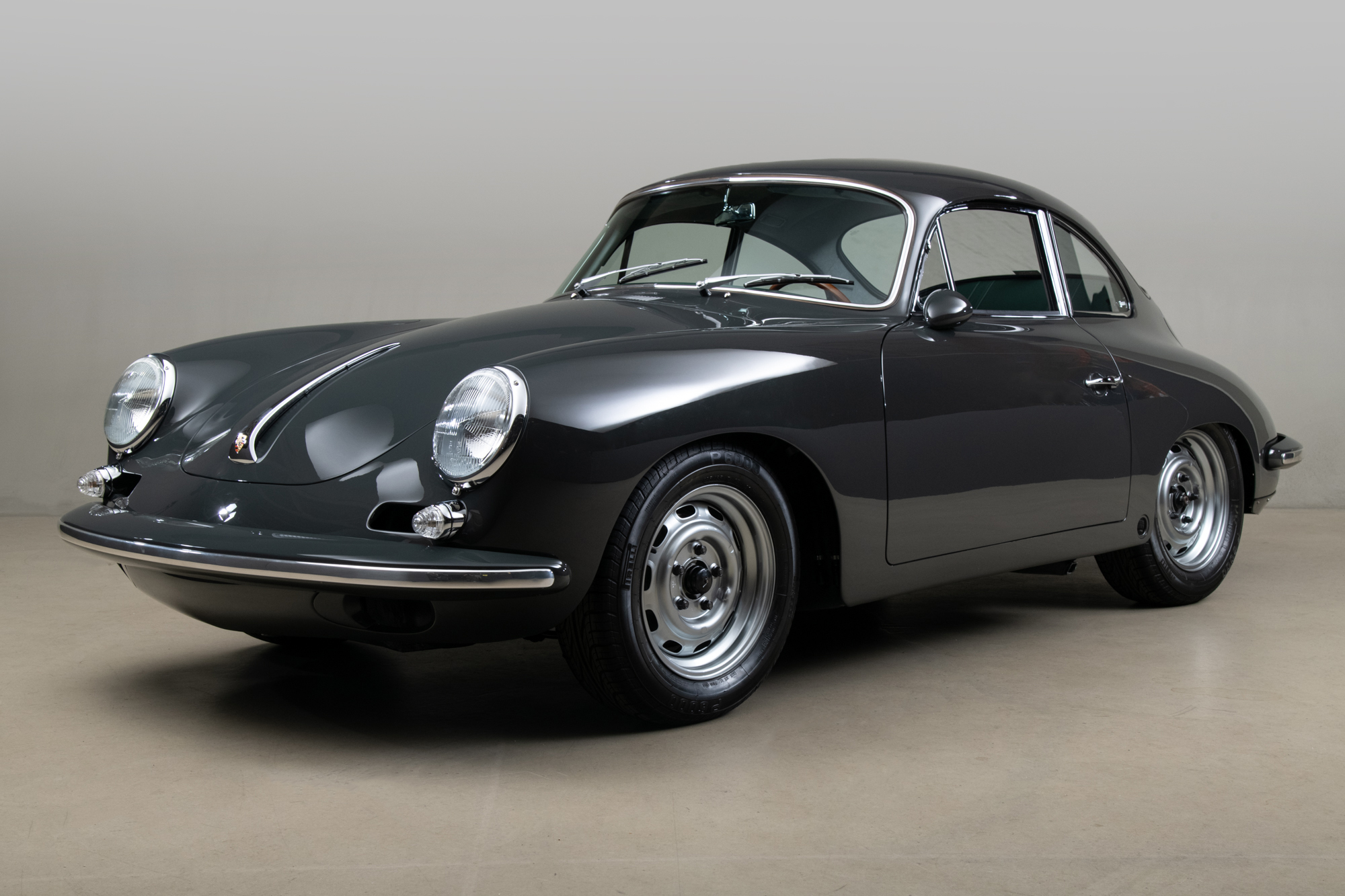 Porsches are special kinds of automobiles that many connect with, some ordering their dream car and often keeping it for years, or even decades. This 1964 Porsche 356SC is one such example, with the original owners keeping this special coupe for more than half a century. Used as a daily driver until 1985, taken out for special occasions thereafter, and finally receiving a ground-up restoration between 2001 and 2003, this 356 led a charmed life.
Completed at the Porsche factory on November 7th, 1963, it was optioned in Slate Grey over black leatherette, with ventilated chrome wheels, extended steering column, chrome horn ring, and Dunlop tires. Jerry and Patricia Stebbins purchased the car from none other than Vasek Polak, the first official Porsche-only dealership in the United States, located in Hermosa Beach, California. Jerry and his wife Patricia enjoyed their 356SC for many years, taking long road trips up and down the coast, and across country. When they weren't traveling Jerry used it as his main mode of transportation from purchase in 1964 all the way until 1985. Once it was retired from daily duty, it was kept in their garage where it was taken out on special occasions.
In 2001, the Stebbins' had Gary Kempton of GK Restorations begin the process of restoring their beloved 356 back to new condition. A no expense-spared build, the total cost when completed in 2003 exceeded $180,000. A complete nut-and-bolt restoration, every surface and component was restored, replaced, or refurbished to better-than-new condition. During the process, a 12-volt electrical conversion was performed.
Once completed in 2003, Jerry and Patricia kept the pristine 356 in their garage when not in use, protected under a cover and with a dehumidifier to ensure a stable environment. As time progressed the car saw less use due to Jerry and Patricia's age, and with the passing of Jerry in 2017, Patricia finally made the hard decision to let go of the Slate Grey 356 after 53 years of continual ownership.
When Bruce Canepa discovered that the Stebbins' 356 was available for purchase, he knew that the original Slate Grey SC Coupe would be the perfect foundation for one of his high-performance "Outlaw" builds. Upon delivery at Canepa, the car was thoroughly inspected, and found to be in incredible corrosion-free condition throughout. The entire car was then completely dismantled down to the last nut and bolt, and subjected to a full concourse-level restoration in Canepa's award winning facility.
With Canepa's engine room fully occupied by Motorsports and 959 builds, it was decided to send the original matching numbers engine to 356 guru, John Willhoit in Long Beach, California for modification to his WR 2.2 specification. The case was prepped for 2.2 litres and fitted with an 84mm stroker crank with matching Carillo rods. 91mm Durabar cylinders and CP pistons are topped with custom CNC ported big valve heads and matched big bore manifolds, and fed by Weber 44IDF carburetors. A full flow oil filtration system with an auxiliary front oil cooler keeps oil temperatures down, and a CSP electronic distributor with a custom curve provides for accurate, maintenance free operation. Upon completion the 356 engine was tested on Willhoit's Dyno, confirming power now at 160hp, and 160 lb-ft of torque, providing for an exhilarating driving experience.
Further "Outlaw" modifications include suspension upgrades and 6" wide wheels, painted in Liquid Metal and fitted with Pirelli P6000 195/65 R15 performance tires, providing just the right stance and deft handling. A full custom exhaust exits through a Carrera rear valance. The front grilles have been deleted, exposing the auxiliary alloy oil cooler, and front and rear bumpers have been fitted with Carrera trim, and pulled tight to the body for a sleeker overall profile. Additionally, the side trim has been deleted along with the reflectors on the tail lights, and the front headlights have been upgraded to better illuminate the quickly diminishing road ahead.
The Outlaw theme continues in the interior. Canepa's expert upholstery division crafted GT seats in green leather, with matching beautifully pleated door, rear, and side panels. This is offset by a medium grey square weave carpet, a matching carpeted center tunnel with green leather accelerator heel pad, and color coordinated Alcantara headliner and sun visors. Jewel like custom-made GT style gauges feature a 160 mph limit speedometer, 7,000 rpm redline tachometer, and tri-functional auxiliary gauge, all framed by a stunning reduced-diameter period wood-rimmed steering wheel.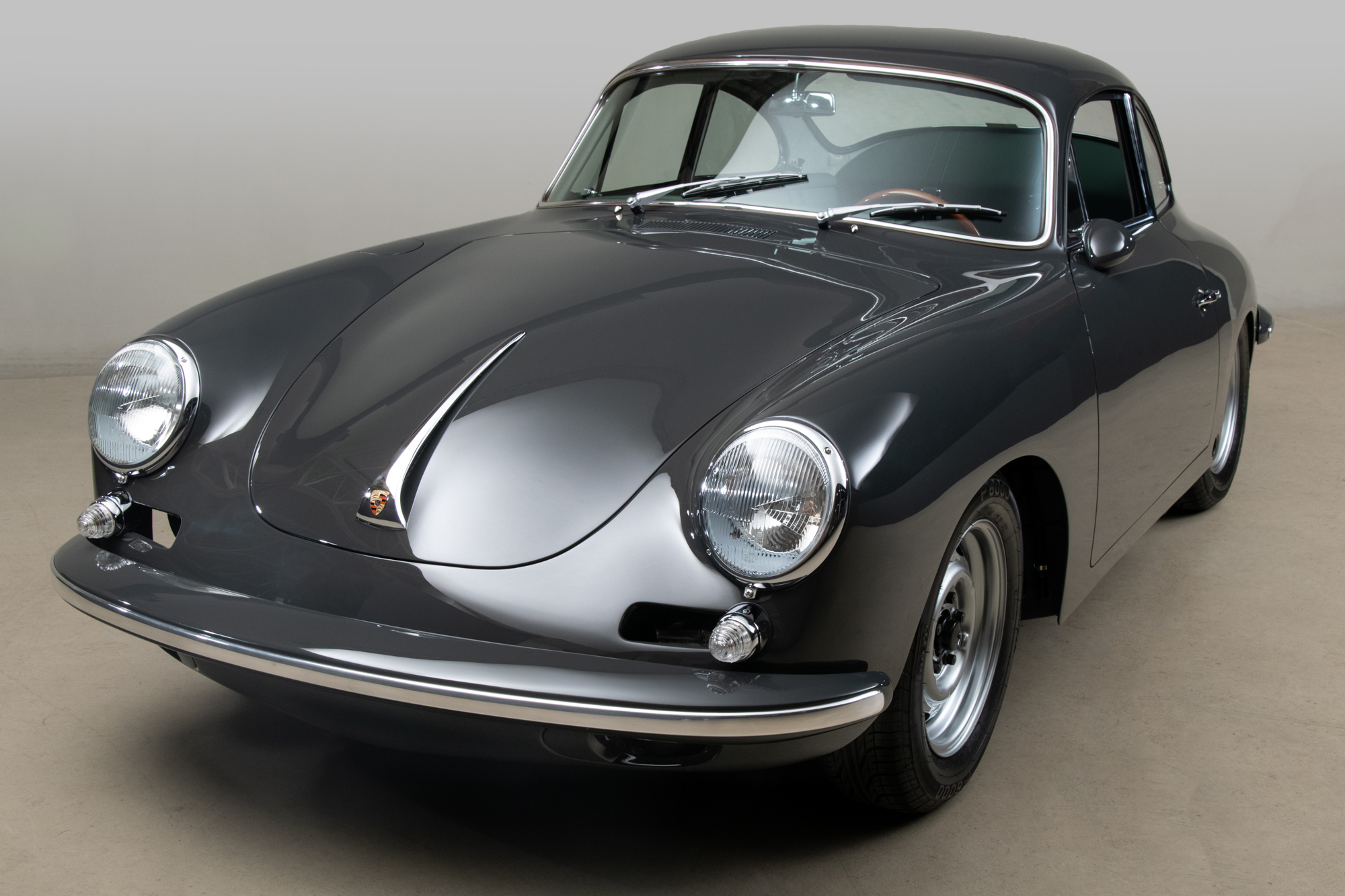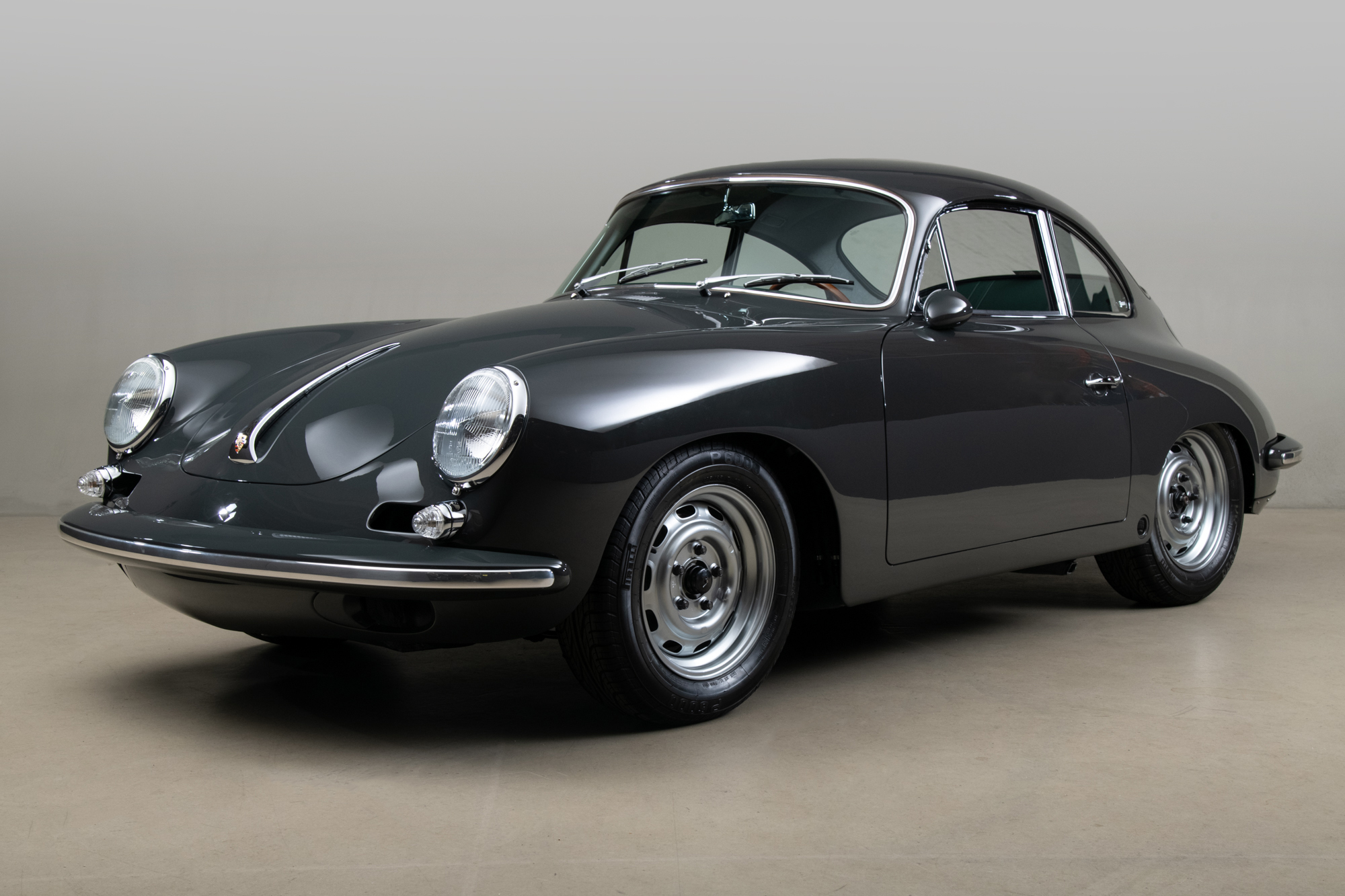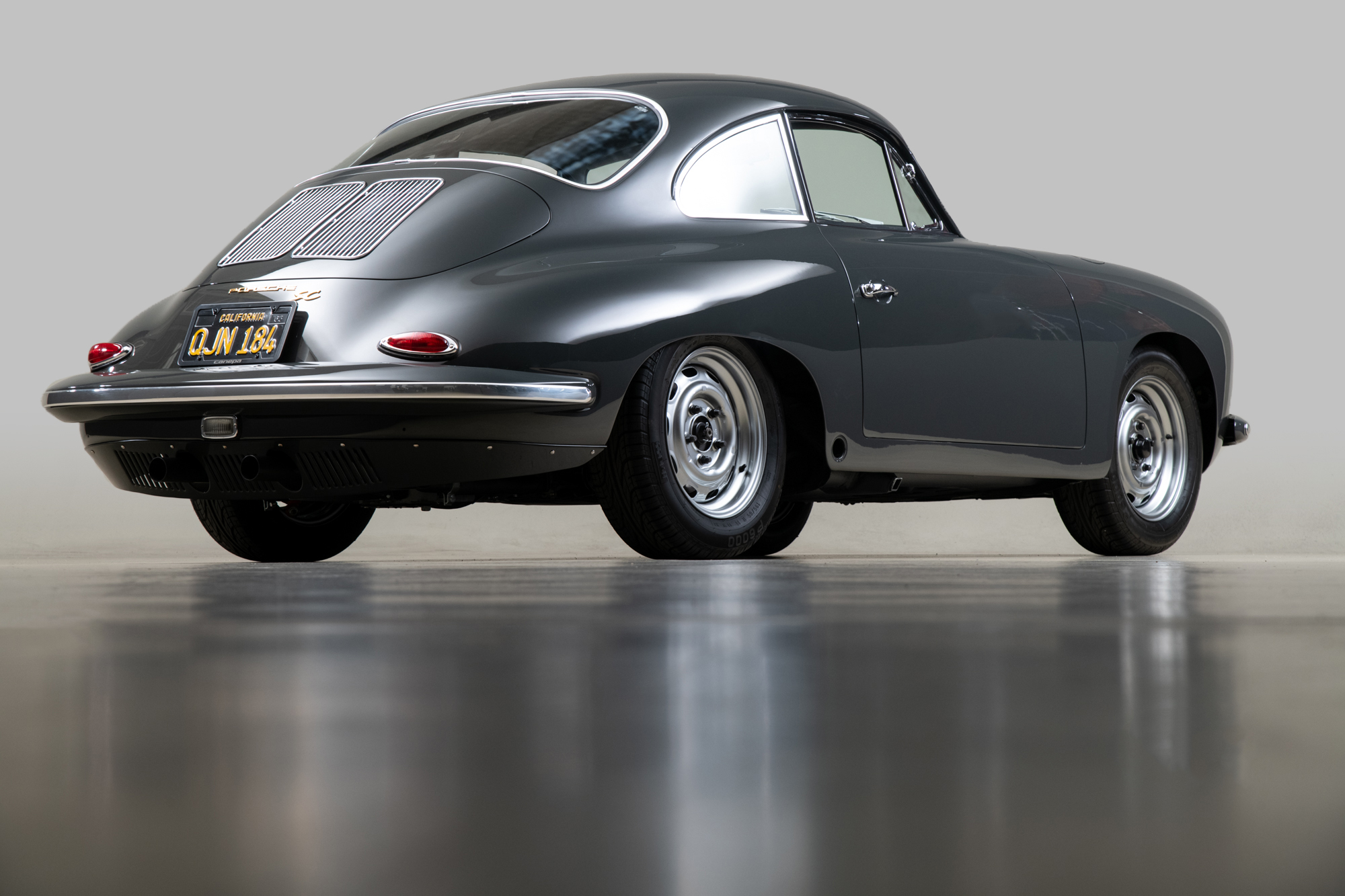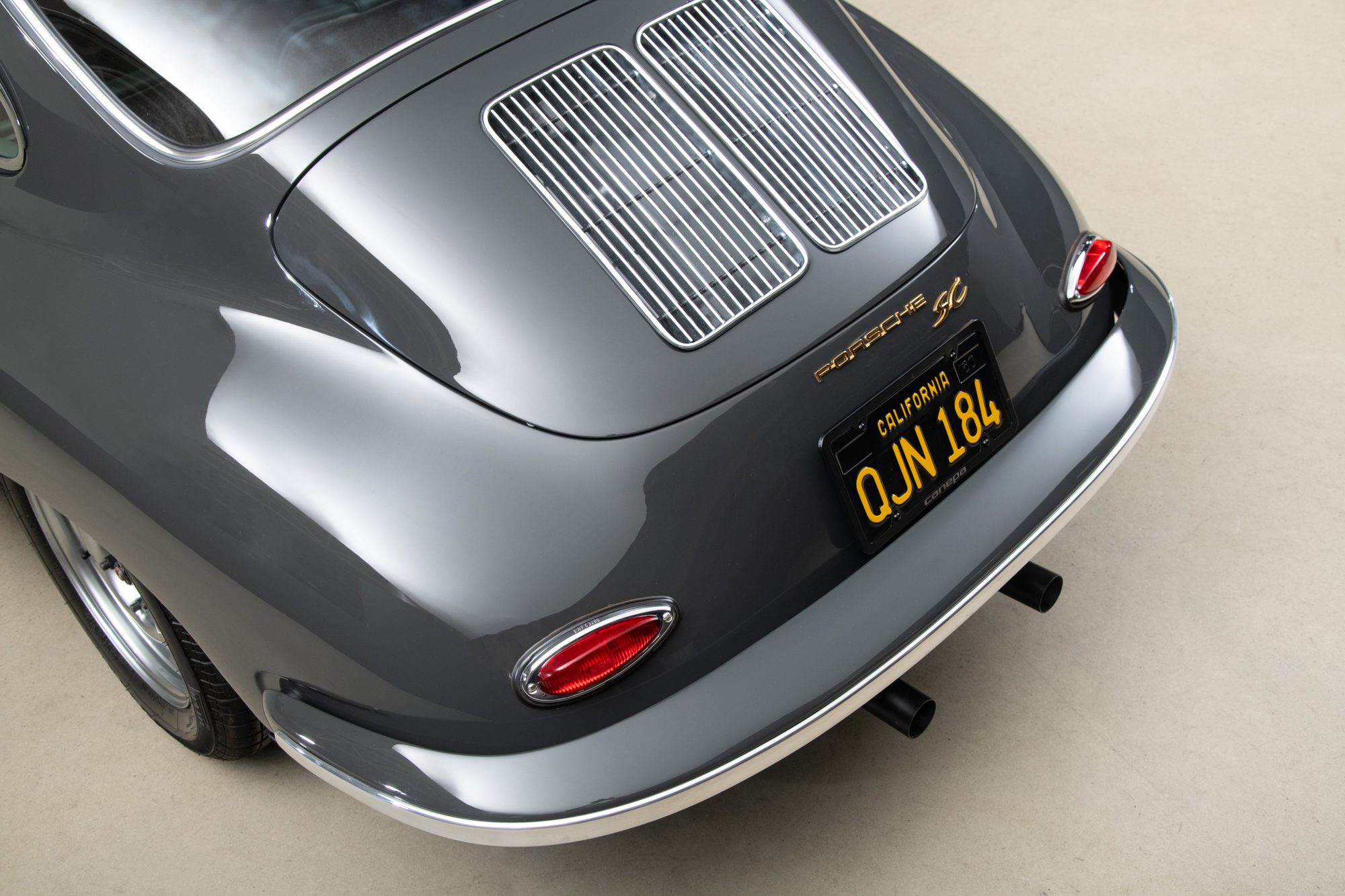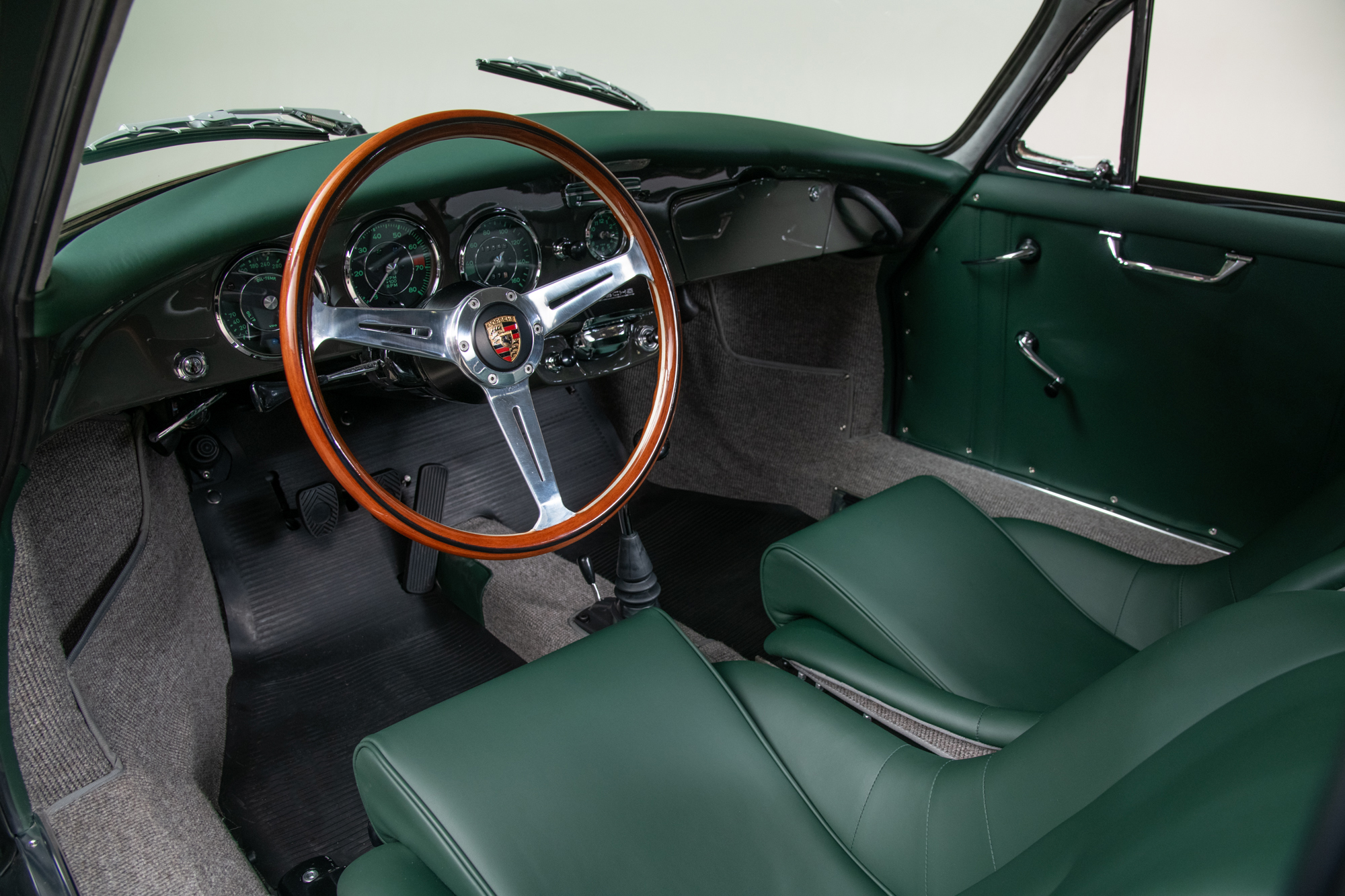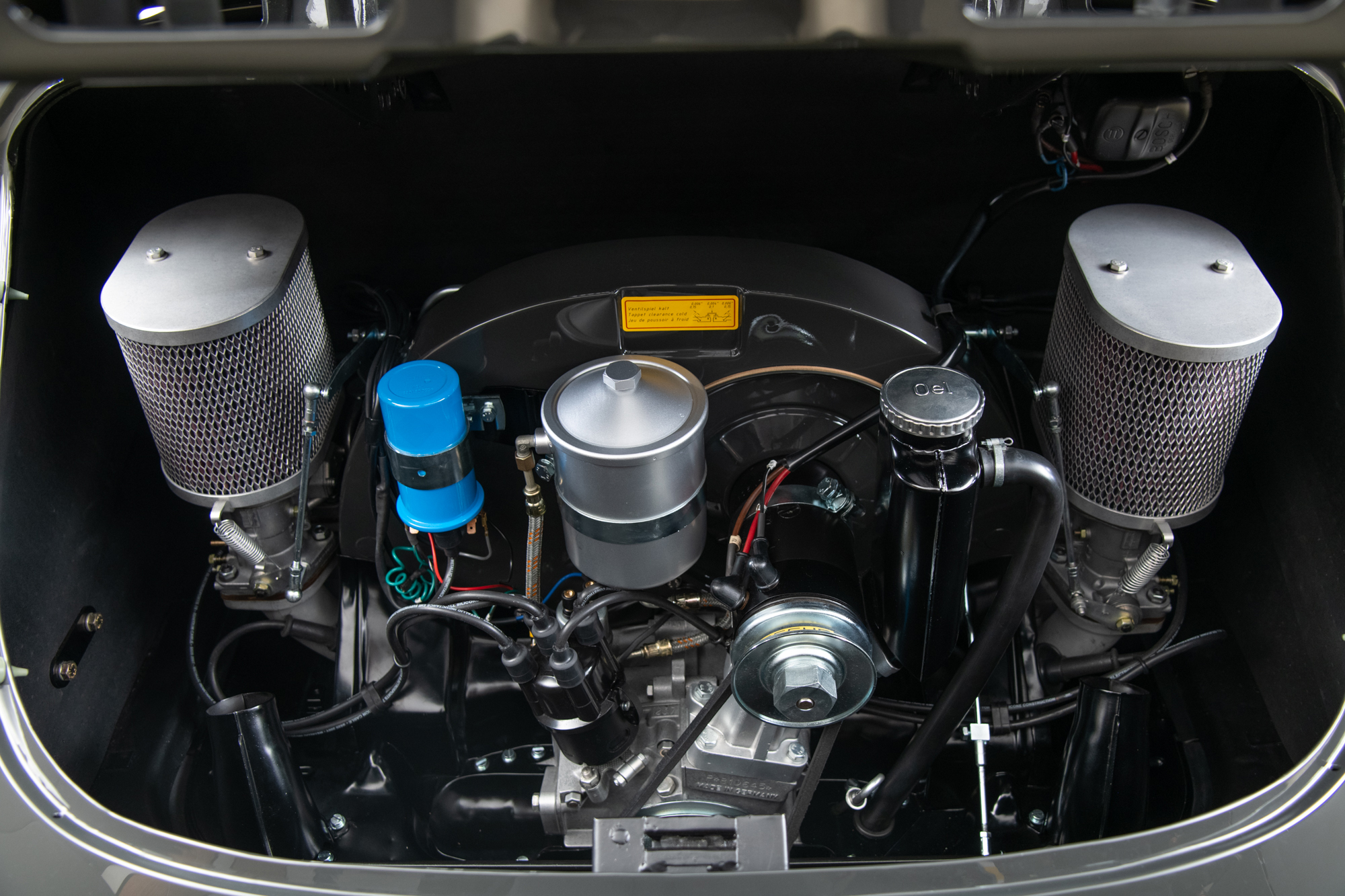 ---
2018 Porsche GT2 RS
719 Original Miles

Magnesium Wheels

700 hp / 553 lb-ft 3.8 liter twin-turbocharged boxer 6

Weissach Package

GT Silver Metallic paint

Black leather/alcantara interior

Front Axle Lift system

7-speed dual clutch PDK transmission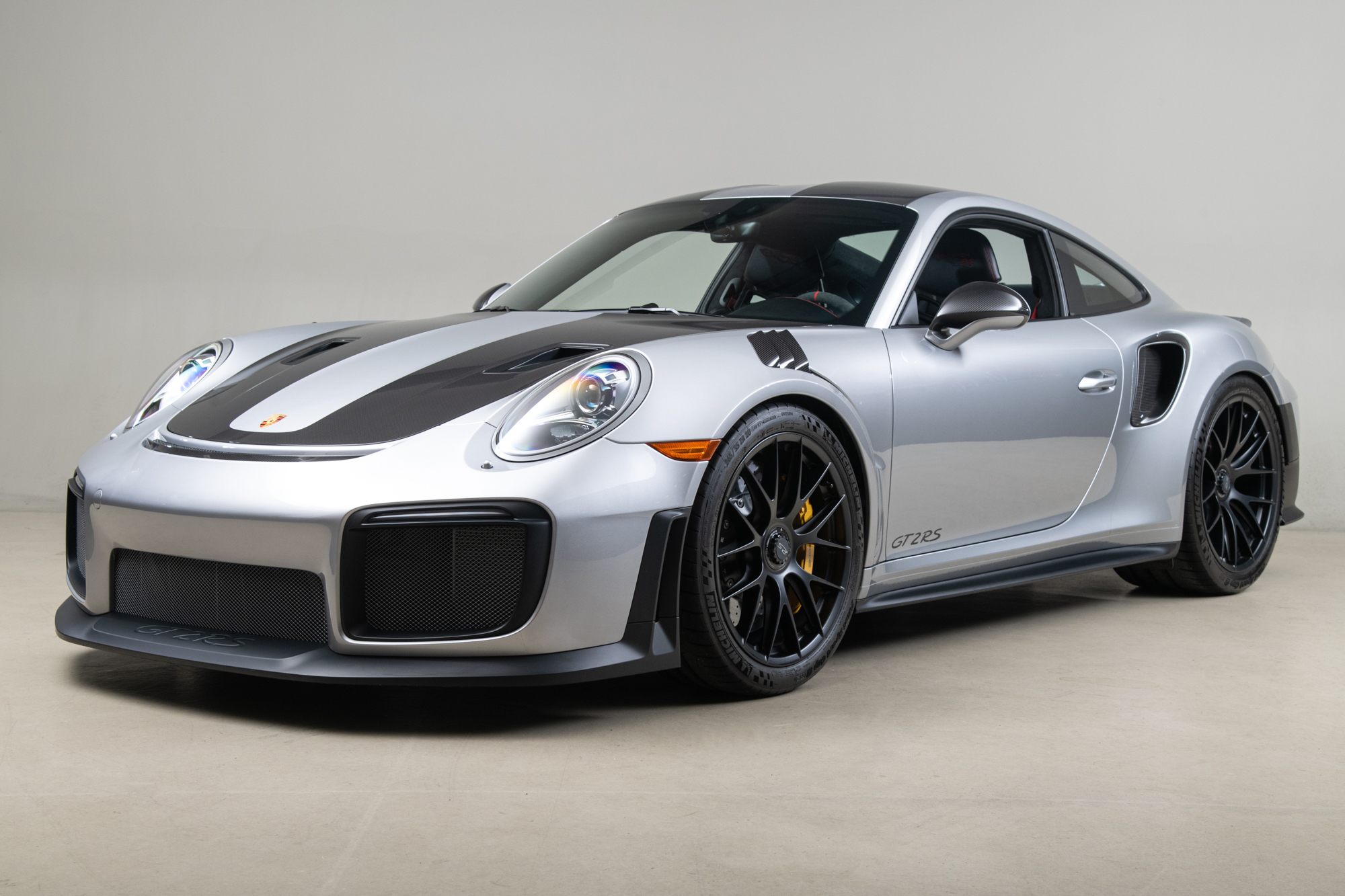 The Porsche 911 GT2 RS name laid dormant in Stuttgart for almost 10 years, last used in 2009 with the 997. Then in 2017, the 991 GT2 RS was announced. With a stupendous 700 horsepower from its 3.8-liter twin-turbocharged engine, this dual-clutch, rear-wheel-drive "widow maker" was an instant sensation. Adding on top of its already resounding positive press, it set a production car lap record at the Nürburgring with a 6:47 minute lap time, cementing this car as the "baddest" street-legal car in the world, bar none.
This 2018 Porsche 911 GT2 RS is perfectly optioned from the Porsche factory. The GT Silver Metallic coachwork with carbon fiber trim, over Black leather and alcantara with Red stitching, is magnified by the addition of the $18,000 Weissach package. It also includes the GT2 RS Magnesium Wheels, a carbon fiber hood and roof, and numerous other parts for lighter weight and aerodynamic modifications, this transforms the already potent car into the ultimate road and track 911. Other options included the must-have front axle lift system, Porsche's light design package, BOSE surround sound, carbon fiber floor mats with leather edging, dashboard trim in leather, automatically dimming mirrors, and chrono package. With a total sticker price of $344,140, this was no base model that was ordered by skimming options.
The original, and only, owner of the GT2 RS took delivery in 2018 from Porsche Santa Barbara, in California. After two years, the GT2 RS remains in pristine condition, showing just 719 delivery miles on the odometer.
This GT2 RS represents the pinnacle of Porsche 911 performance that will certainly not be matched for years to come. It's motorsport-derived nature has ensured that the driver can live on the ragged edge of performance whenever desired, yet be comfortable enough to use within legal speed limits. The duality of a track monster and daily driver is not often met in a balance such as this, but in the GT2 RS Porsche has delivered such a masterpiece. The power is relentless, the handling sublime, and the styling could not have been better executed.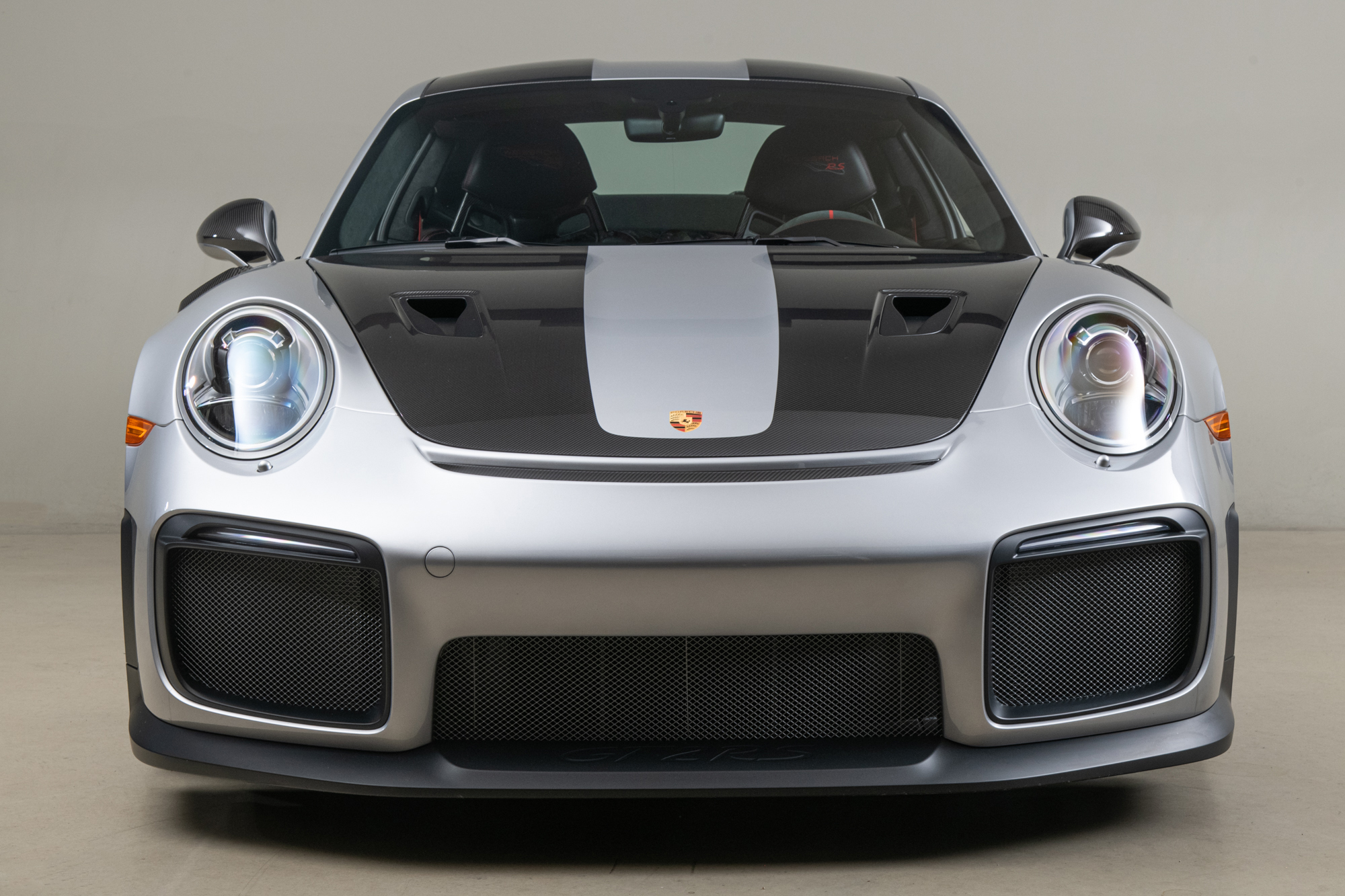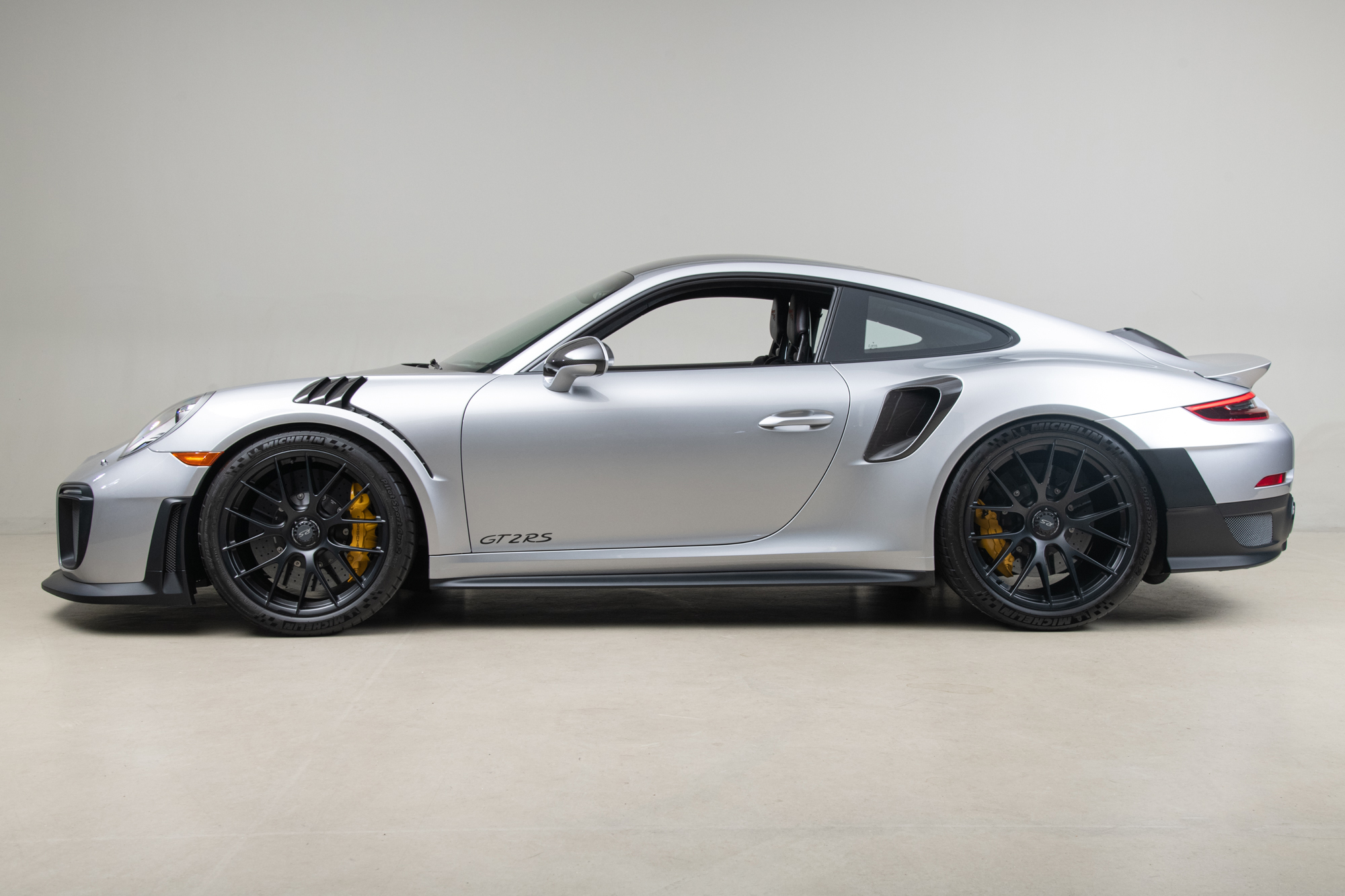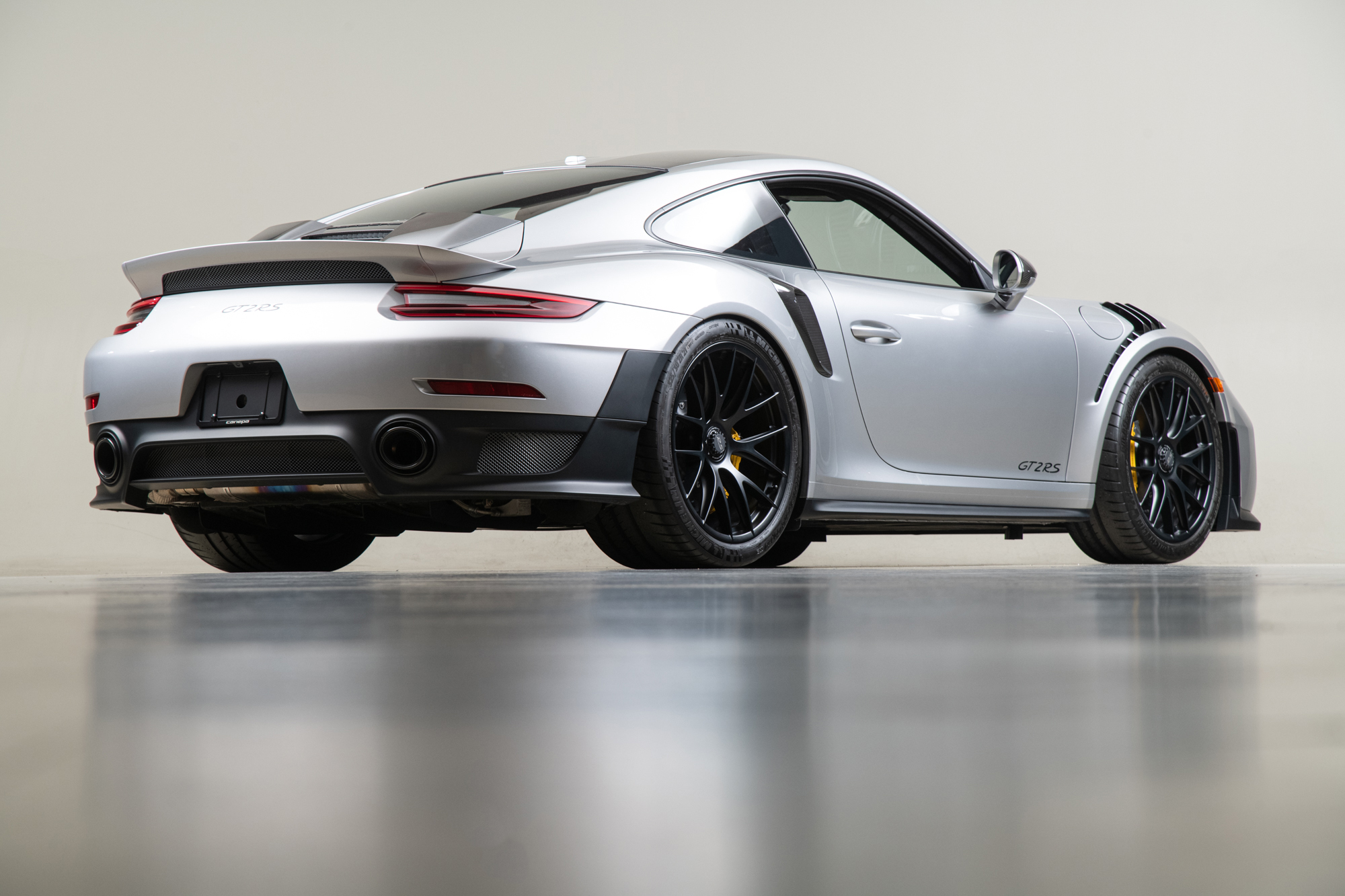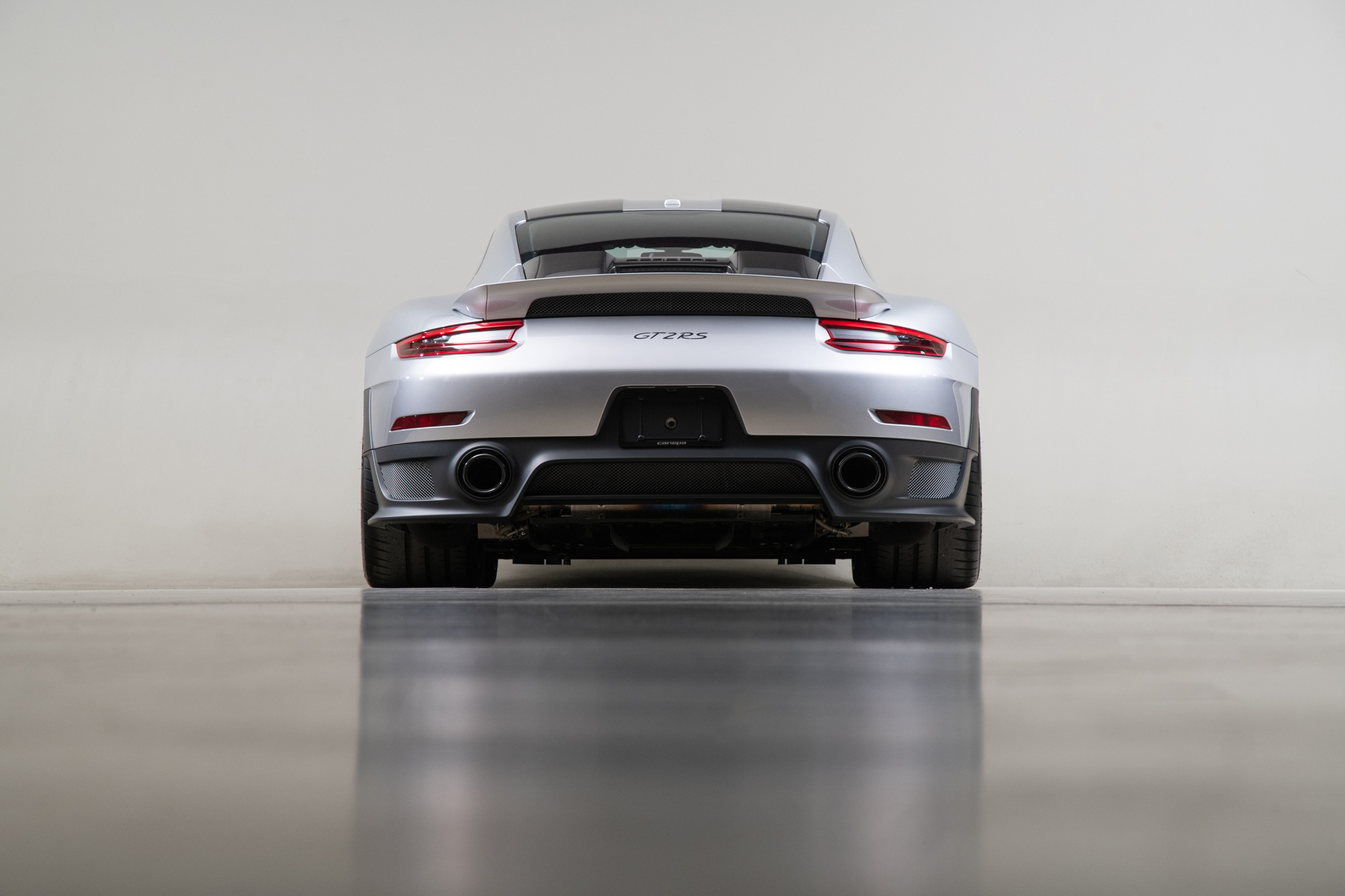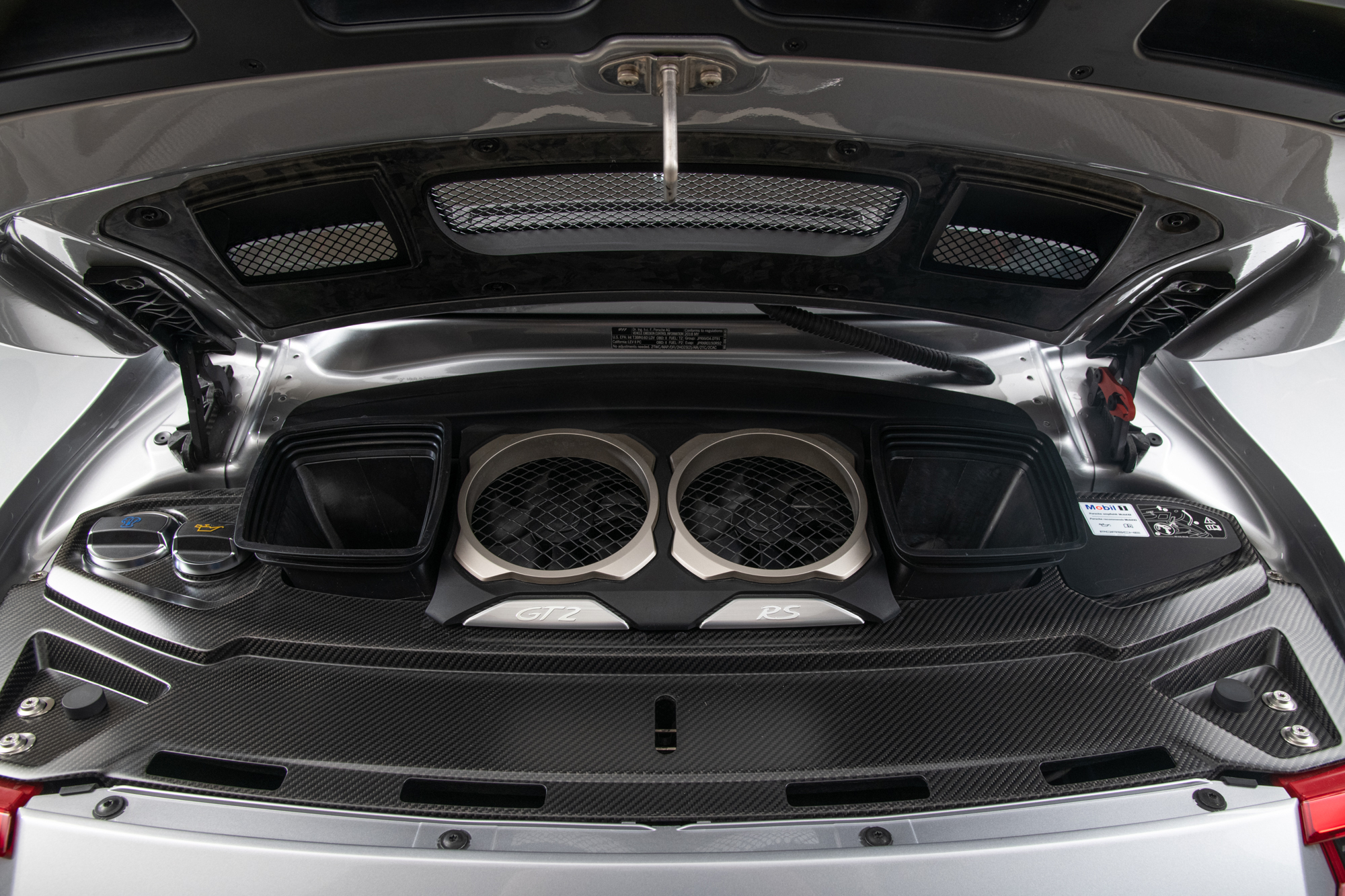 Report by canepa.com
---