Dr. Vance Shappley of the Memphis, Tennessee, area has been an active car and motorcycle collector for decades. Over the years, he's built several different focused collections of whatever type of vehicle most interested him at the time. For many years, it was Corvettes, and the selection of America's Sports Car that Shappley built was such a coveted group that the collector world took notice, and he quickly developed a reputation as a discerning collector of only the best of the best.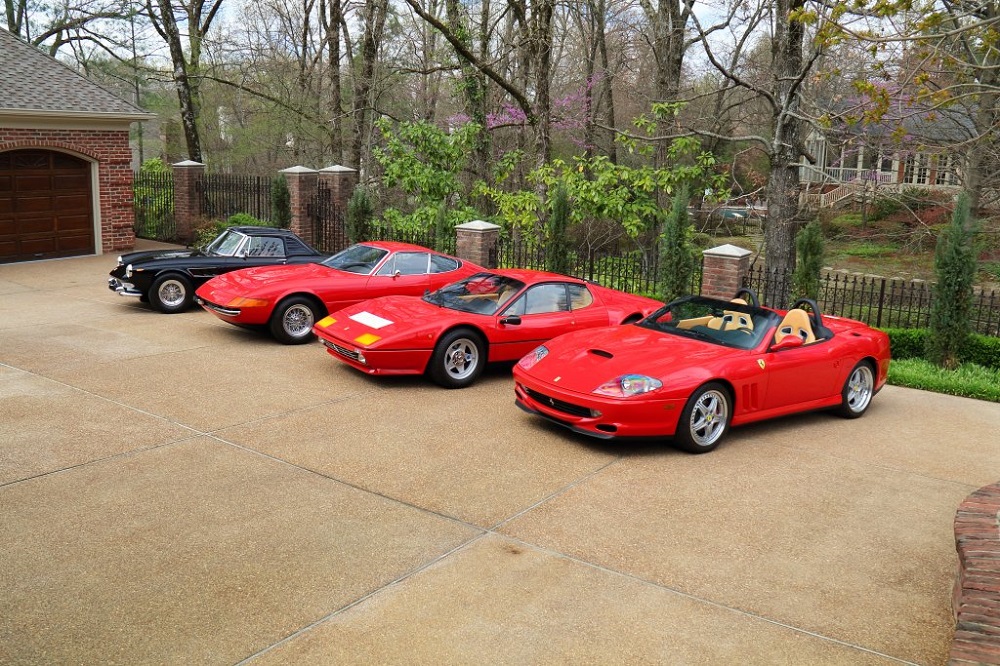 Most recently, Shappley's eye was caught by the stunning machines to come out of Maranello, Italy, bearing that instantly recognizable prancing horse logo. Having assembled and thoroughly enjoyed his fleet of four Ferraris, the modestly sized but highly desirable group is now slated to join the Mecum auction block in Indianapolis so Shappley can shift his focus once again onto the next collector auto that is certain to come along and seduce his senses.
---
1971 365 GTB/4 Daytona
Highlighting his collection of Ferraris is a 1971 365 GTB/4 Daytona, Serial No. 14135: a 13,238-mile car that looks absolutely lovely finished in its original Rosso Corsa paint with a contrasting black interior. The Daytona earned the lofty honor of Ferrari Classiche Certification and received the Ferrari Red Book, which Ferrari enthusiasts the world over recognize as the gold standard stamp of approval from Ferrari. Documented in detail by renowned marque expert Marcel Massini, the machine looks simply stunning with its Borrani wire wheels, chrome bumpers and quad tailpipes. The Daytona has received Cavallino Platinum and Cavallino Preservation Awards in both 1991 and 2014, and it was freshened by Wayne Obry at Motion.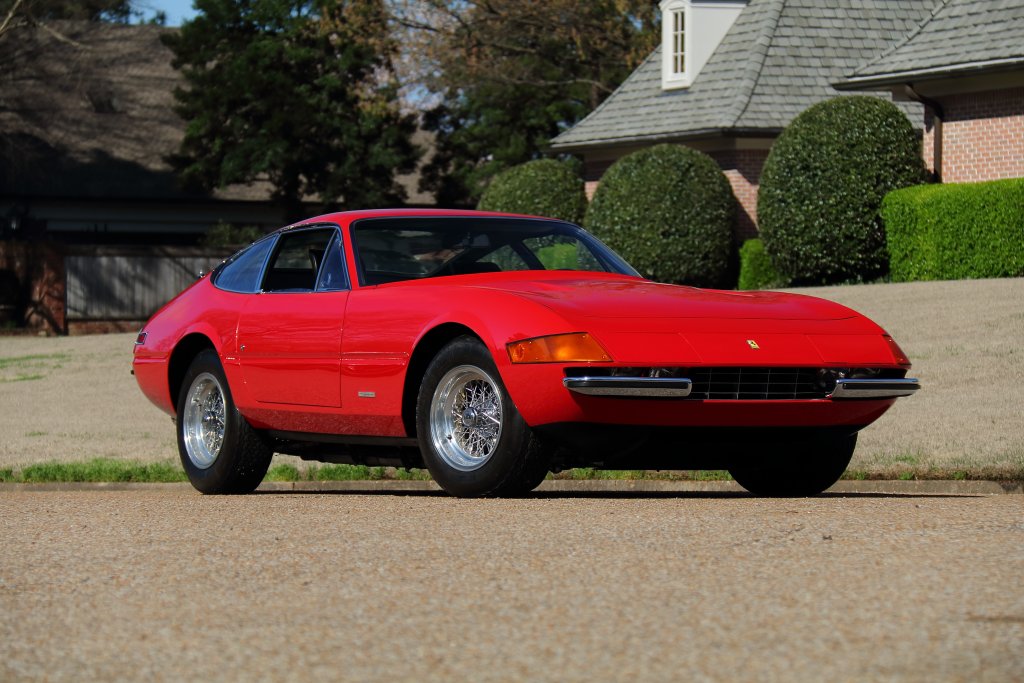 Fire up the 4.4L V-12 engine, and it's readily apparent why Ferrari's engines are beautiful works of art. Mated to a 5-speed manual transmission, the Daytona definitely has the get up and go to show that it's more than just a pretty face. This is a serious car for true enthusiasts who live for driving enjoyment. On the interior, the gated shifter sits at center stage and is complemented by black Daytona seats, Veglia Borletti gauges, a sporty three-spoke steering wheel and distinctive prancing horse floor mats.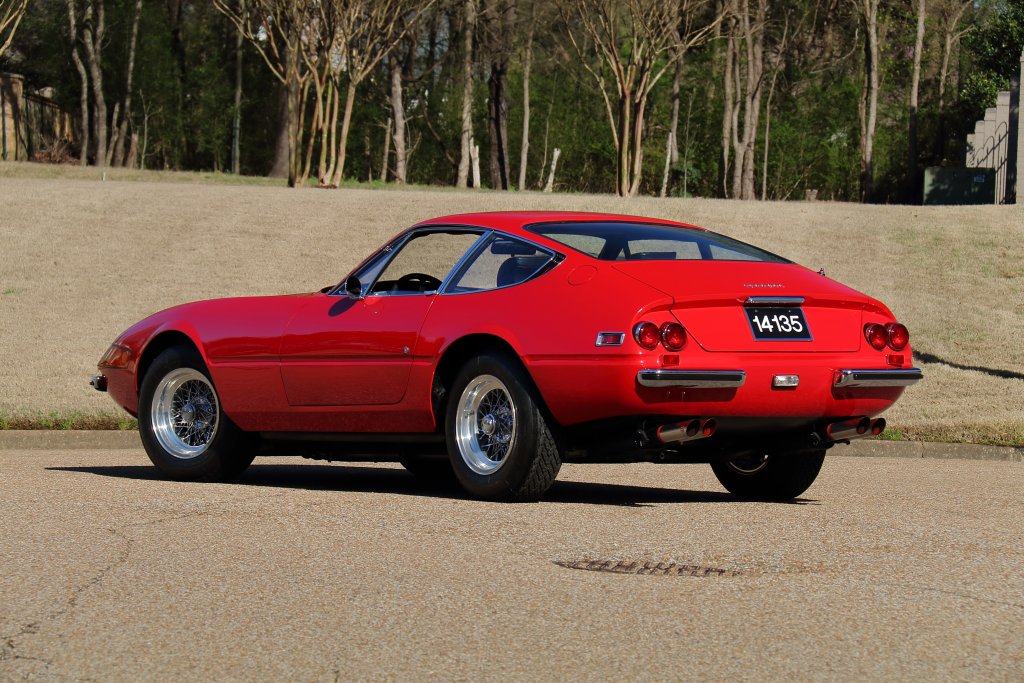 This particular Daytona comes with a comprehensive set of books and tools, and it looks just as good as it did when new. For lovers of Ferraris, there's something about the front-engine V-12-powered models that pull at the heartstrings. The Daytona has certainly earned its status as one of the must-have cars in the storied history of Ferrari.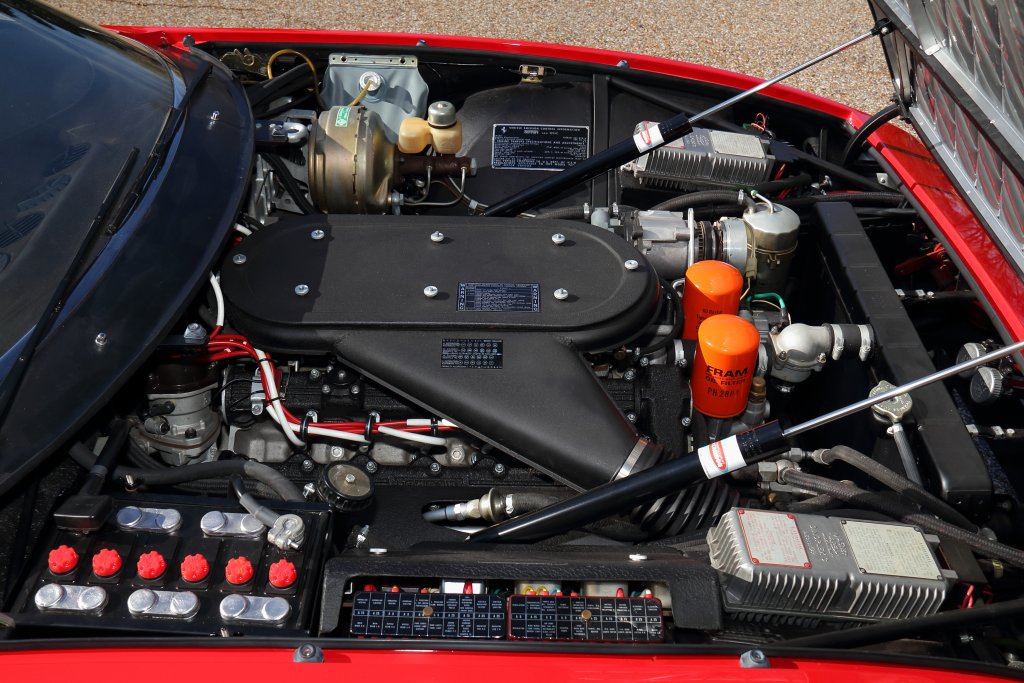 ---
1965 275 GTS
Another highlight of Shappley's Ferraris is his 1965 Ferrari 275 GTS, Serial No. 07427, previously owned by famed late-show host David Letterman. The beautiful and curvaceous 1965 Ferrari 275 GTS has incredible provenance, having also been formerly owned by Jon Shirley, the former president, COO and director of Microsoft. Documented by Marcel Massini, the 275 GTS—like Shappley's Daytona—was bestowed with that ultimate honor from Maranello: the Ferrari Classiche Certification Red Book, and it additionally has garnered awards from the Ferrari Club of America, including the 2018 FCA Platinum and FCA Best 1974, as well as earlier V-12 awards and a 2019 Cavallino Platinum award.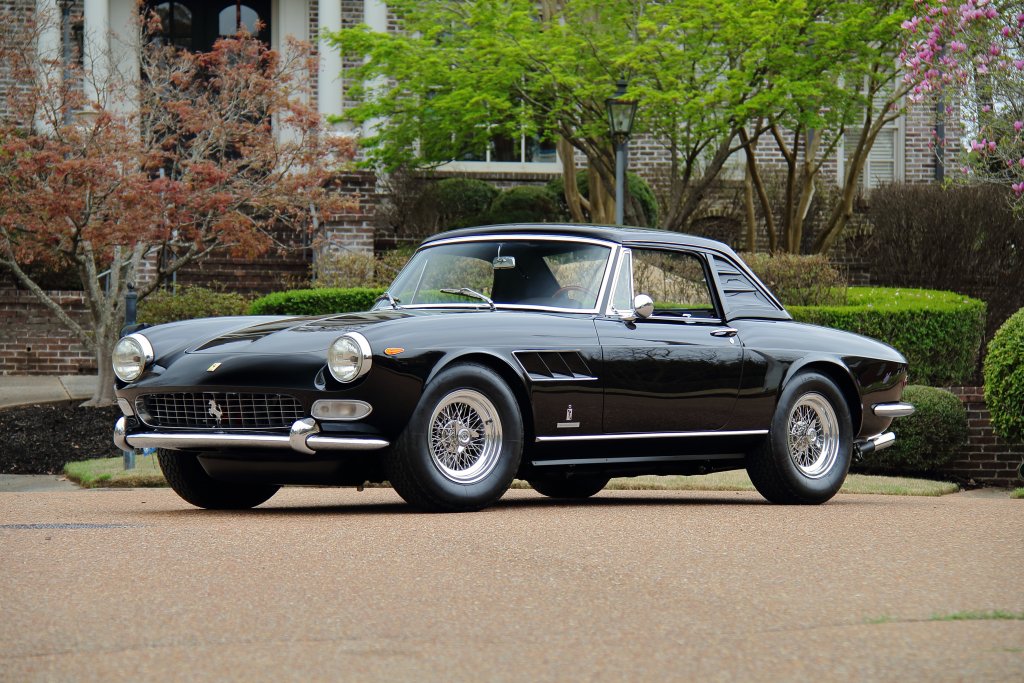 Restored to exacting standards by Bobileff Motorcar Company, the 275 GTS sports a rare Chinetti Motors-installed factory production auxiliary hardtop, making it all the more desirable. It features a 3.3L V-12 engine that, when fired, makes a symphony of notes that send chills down the spine of close bystanders. The 12-cylinder work of art is mated to a 5-speed manual transmission, and the car overall appears absolutely scrumptious with its Nero exterior finish and distinctive Borrani wire wheels contrasted with a striking bright red interior.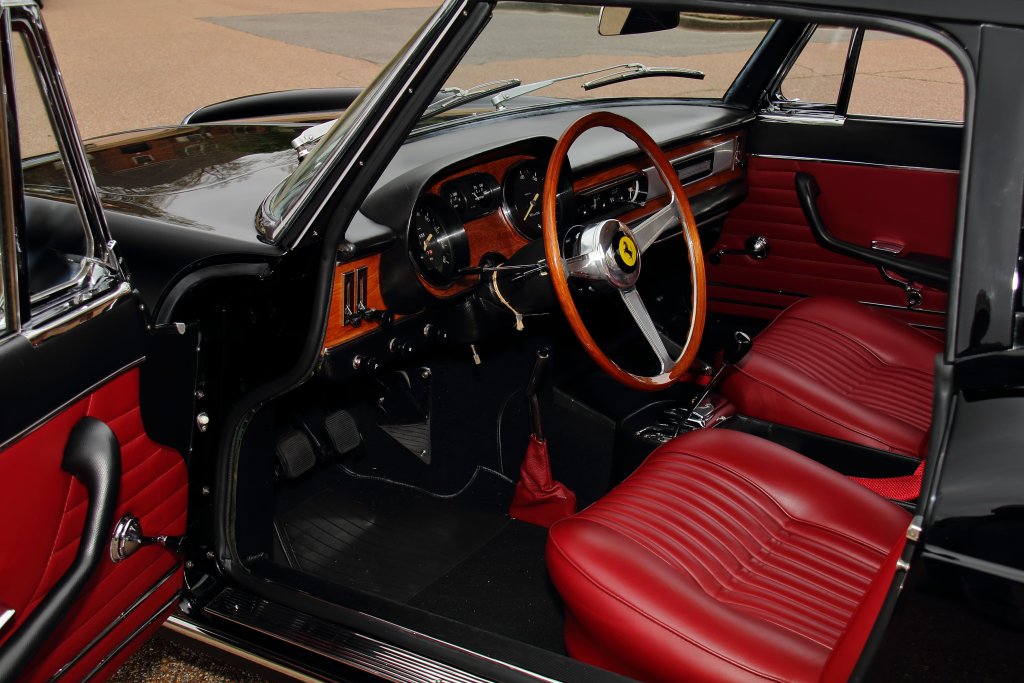 Though often overshadowed by his longtime, late-night television rival Jay Leno, David Letterman has an affinity for cars and is well noted for buying the best examples available, just like this stellar 275 GTS. The man grew up in Indianapolis and has always been a big fan of both the Indianapolis 500 and cool cars. More than just that, Letterman has long been a co-owner (along with former Indianapolis 500 winner Bobby Rahal and Chicago businessman Mike Lanigan) of racing teams in both the IndyCar Series and IMSA.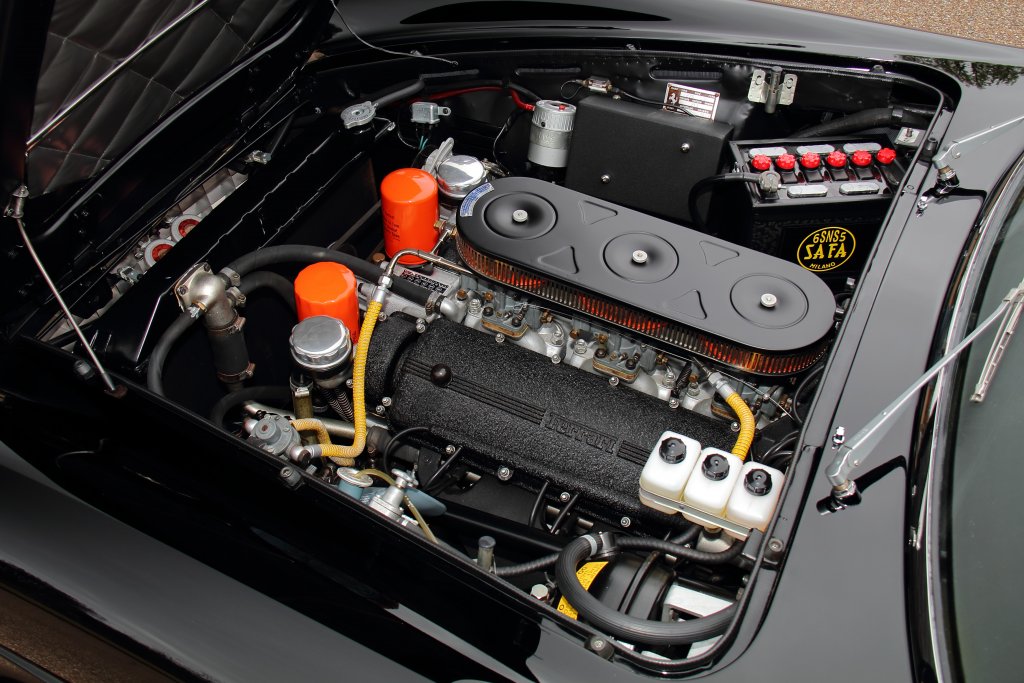 Further proving that this car has always possessed a magnetic attraction, Letterman was not the only famous owner of the 275 GTS. Jon A. Shirley, vintage racer and noted art and car collector, chose this 275 GTS as one of the cars for his very special private collection as well. Even without its ownership history, the 275 GTS is one of the more desirable collector cars that one is likely to come across; taking into account the history of both Letterman's and Shirley's ownership, it makes this an even more desirable Ferrari, and it even comes complete with a comprehensive set of books and tools.
---
1984 512 BBI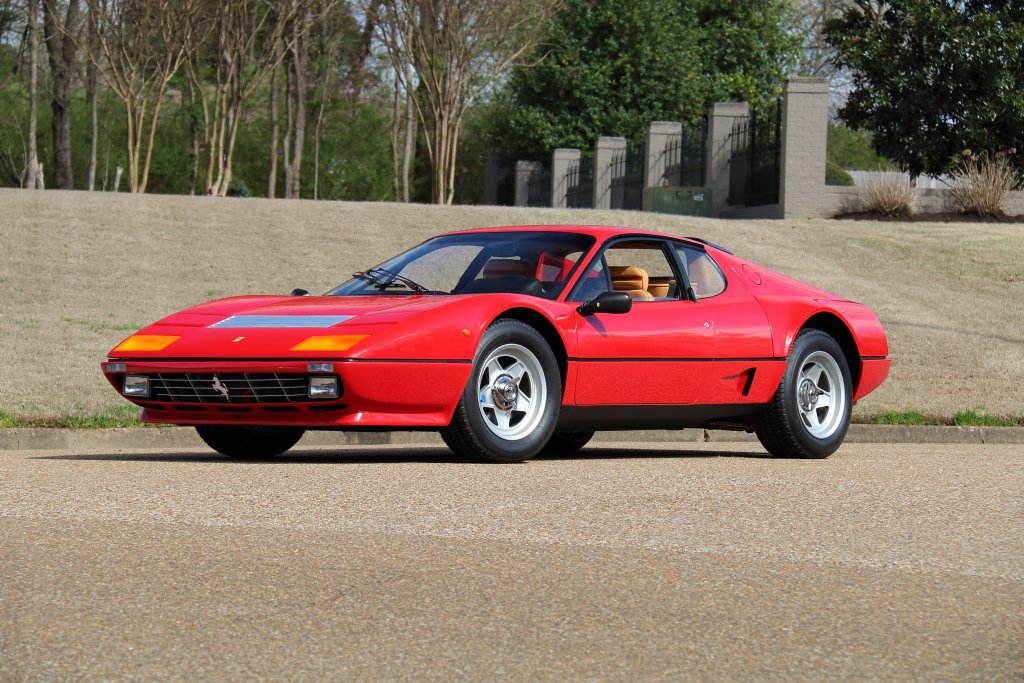 Rounding out Shappley's Ferrari four are a 1984 Ferrari 512 BBi and a 2001 550 Barchetta Pininfarina. Both low-mile examples, Shappley's 512 BBi is an 8,000-mile, two-owner example featuring a powerful 4.9L 12-cylinder engine mated to a 5-speed manual transmission. It looks lovely in its Rosso Corsa exterior with 5-spoke alloy wheels and boasting an overall racy shape from a bygone era. Freshened by Bobileff Motorcar Company, the 512 BBi received both 2019 FCA Platinum and FCA Best 1984 and later, V-12 awards, plus it was documented by Marcel Massini, lending it additional provenance. The interior features tan Daytona seats with red inserts, bright red carpets and a do-it-yourself gated shifter. This particular final-year 512 BBi comes with a comprehensive set of books and tools, extensive documentation and a full of set of luggage.
---
2001 550 Barchetta Pininfarina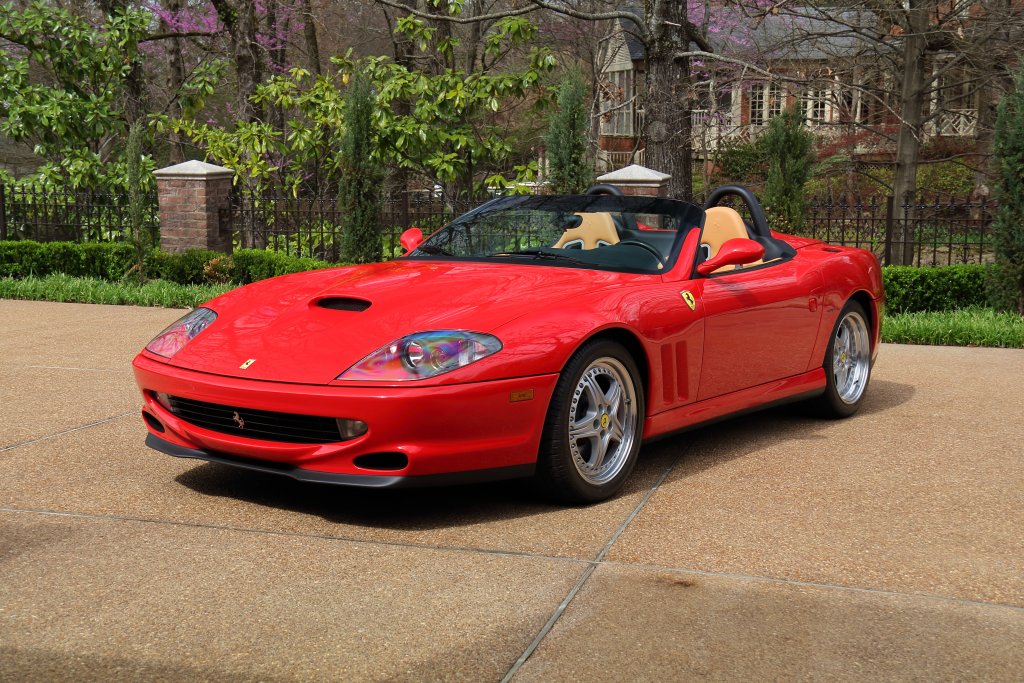 His 2001 Ferrari 550 Barchetta Pininfarina shows just 454 miles, and Ferrari aficionados will immediately recognize that it's something special. No. 180 of a mere 448 produced, the two-owner car is one of an exclusive run designed by Pininfarina to commemorate the firm's 70th anniversary. Finished in classic Rosso Corsa paint adorned with Scuderia shields, the car features exterior accoutrements including black roll bars, 5-spoke alloy wheels and fog lights. Though semi-automatic gearboxes had been making strong sales by the turn of the century at Ferrari, the choice of transmission for this car was particularly inspired, featuring a 6-speed manual unit rowed through an iconic gated shifter. After all, the Barchetta open-air design is a throwback, so the manual transmission makes all the sense in the world. The interior of this car is simply lovely with a full carbon fiber interior unique to the 550 Barchetta Pininfarina, AM/FM radio and stylish tan Daytona seats. This Ferrari also comes equipped with a full set of luggage, a comprehensive set of books and tools, and an individually numbered plaque carrying Sergio Pininfarina's signature.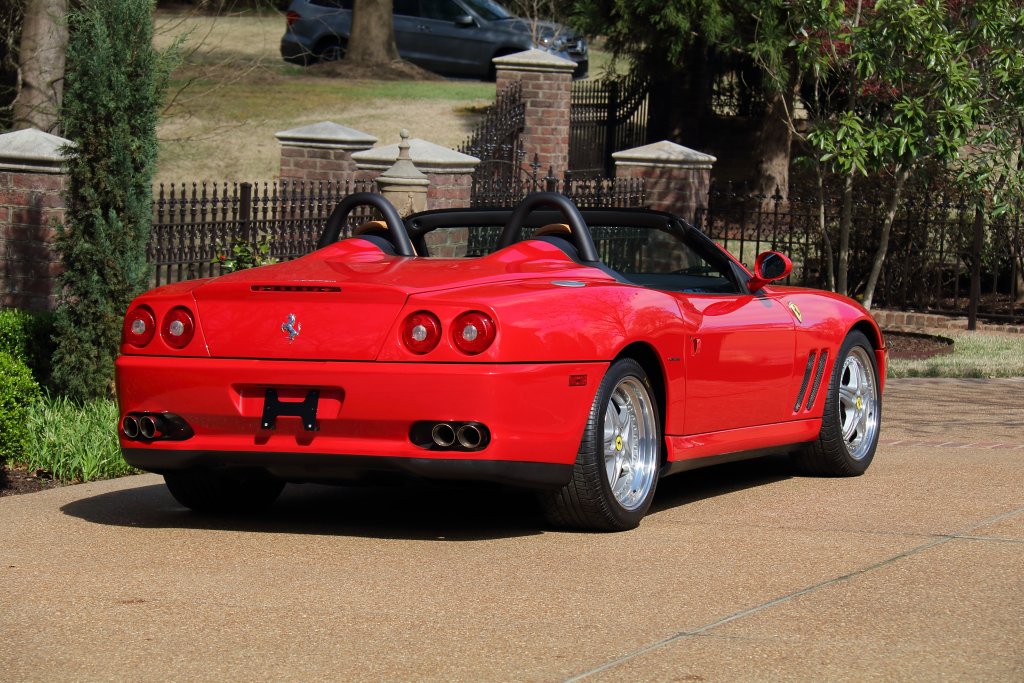 Having already established, enjoyed and divested of several top-shelf, focused collections in the past, Dr. Vance Shappley is seeking to once again share some of the finest driving gems he's had the fortune to come across in his many years of collecting. This time bearing the distinctive badging of Ferrari, this collection from Shappley's personal showroom is one that will prance right into the hearts of even the most casual of Italian auto enthusiasts this July in Indianapolis.
---
Report by mecum.com
---