The Amelia Island auctions have emerged as one of the key market events on the enthusiast car calendar. Coinciding with Bill Warner's highly regarded Amelia Island Concours d'Elegance, the annual March auctions have become a prime sales venue, especially for European sports and racing cars. During its peak size, the gravity of this event pulled in five auction companies from 2016-2018, but that contracted down to a more comfortable three this year.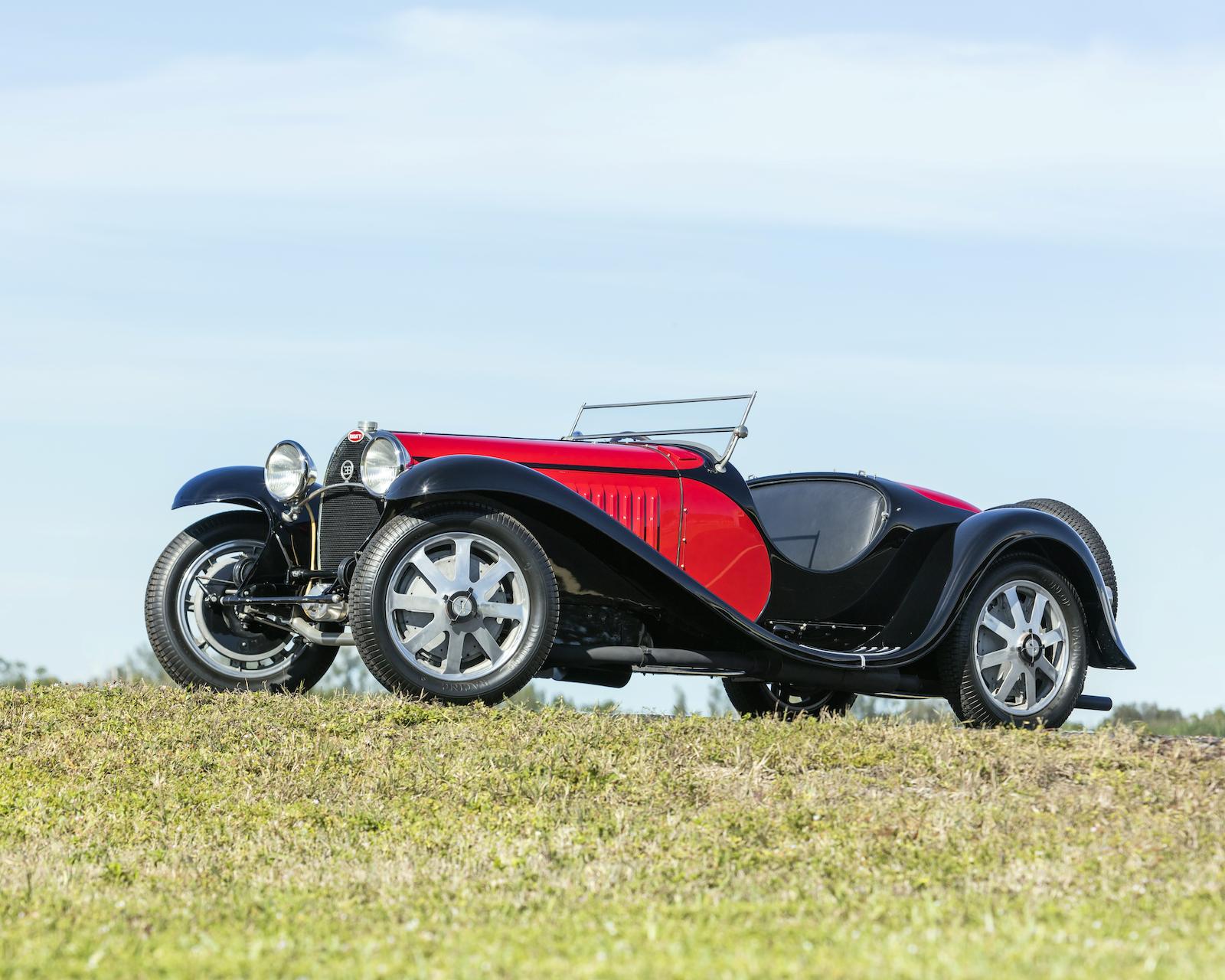 The biggest auction story on the Island didn't have anything to do with collector cars, of course. Focus was rightfully placed on the spread of the novel coronavirus, with daily developments rocking the stock market and inhibiting travel plans. All of this could have easily blown auction sales off track, but that ultimately didn't happen. "Things at the Amelia auctions were remarkably calm," remarked Hagerty Price Guide publisher Dave Kinney, "so much so that you could say this is among the most 'normal' sales weekends in recent history."
Here are our three major takeaways from the 2020 Amelia Island Concours weekend:
Enthusiasts are still spending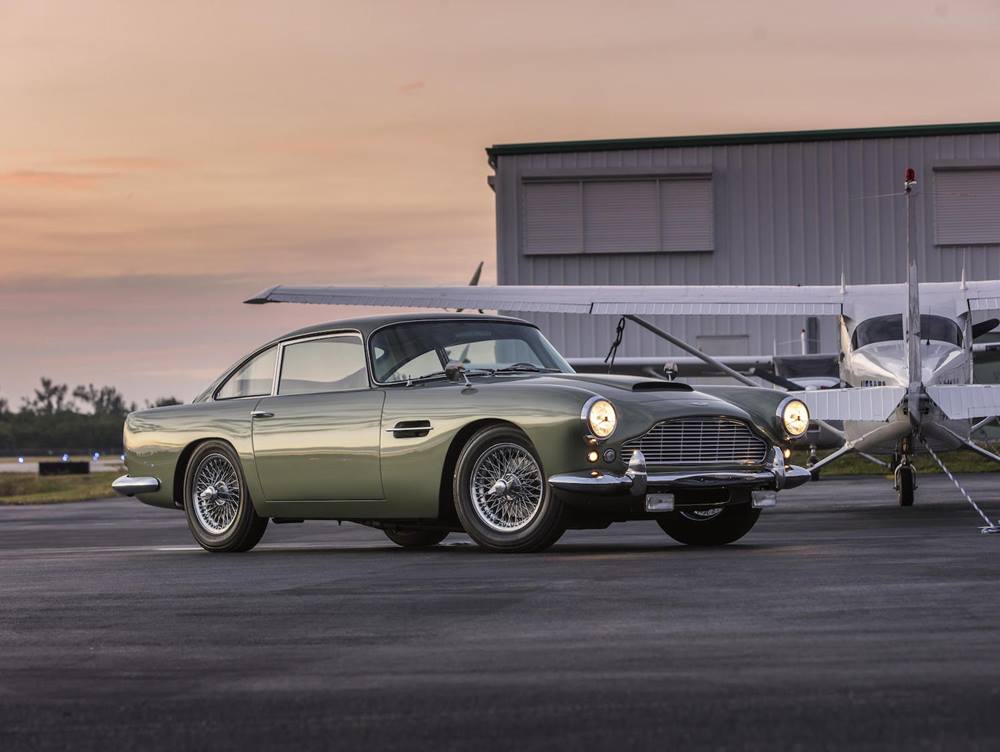 Overall totals of $77.9M were essentially unchanged from 2019's $79.6M tally despite fewer cars being offered. This figure reflects better and fewer reserves being set by the auction companies and demonstrates that enthusiasts are acting when they see a fair price. Results at Amelia built on the market stability exhibited in Arizona a few months ago and should help quell concerns following a volatile 2019.
Bidders were interested mainly in accessible vehicles that appear on the market often. Valuable vehicles, in contrast, got higher bids if they were rare opportunities. Bidders with the deepest pockets shrugged off economic concerns: The $500k+ segment is the only price group where both Concours/Excellent-condition cars and Good/Fair cars had a better sell-through rate than 2019. Vehicles priced at or above $500,000, which have suffered in recent auctions, had a better sell-through rate than last year.
They just aren't overspending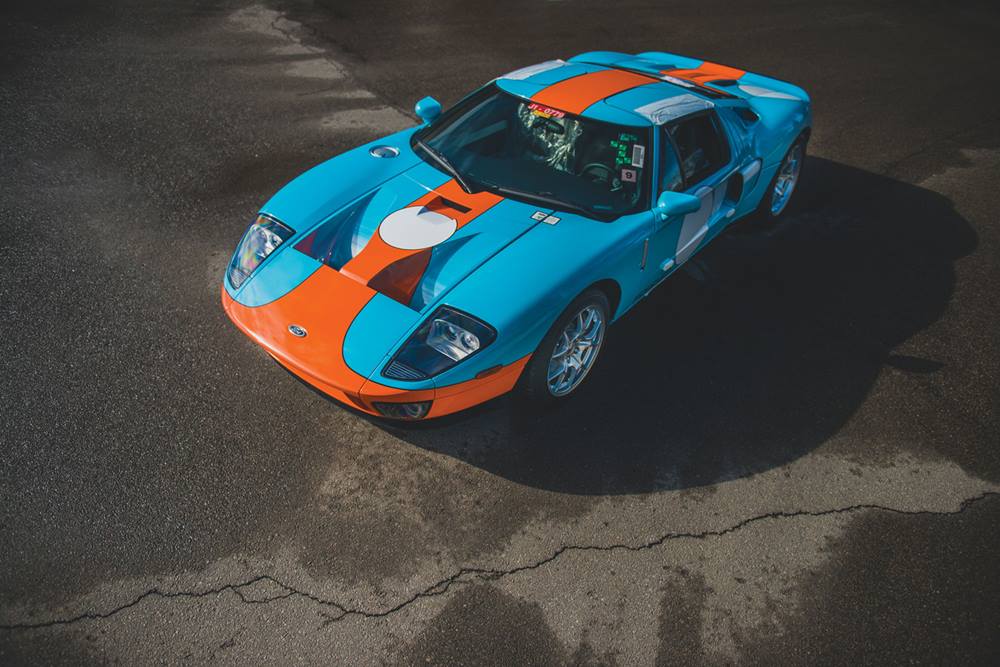 While bidders were willing to spend, they were careful not to overspend. Cars at the three auctions sold a median of 0 percent above Hagerty Price Guide values, meaning sales were well aligned with expectations. The quality of the cars, as conditioned by Hagerty, likely played into this result. Compared to last year, Gooding and Bonhams had more cars in Fair (#4) and Good (#3) condition as opposed to Excellent (#2) or Concours (#1), and cars in poorer condition are generally more plentiful and easier for bidders to pass on. The effects were seen most clearly among cars that hammered below $50,000; 71 percent were in only good or fair condition and the sell-through rate, which was 100 percent last year, suffered.
Some cars achieved stellar results, like the 2005 Ford GT that RM Sotheby's sold $384,500 against a market correct 275,000-$325,000 estimate, and the 2004 Acura NSX-T with a $125k-$150k estimate which sold for $162,400 all-in. Overall, however, bidders were shrewd and measured.
Pre-war cars continue to polarize
One of the worst performing categories at the Amelia Island auctions was pre-war cars. Cars built prior to 1946 had a sell-through rate of 76 percent, 13 points lower than last year despite having a higher portion of lots offered without reserve. Of the pre-war cars that did sell, the median sale price was $92,400, almost half of last year's median sale price of $168,000. Only 35 percent of lots sold above low estimate, which is significantly lower than last year's 55 percent.
Despite some weak results, the top sale so far this year happened at Amelia Island, with Bonhams selling its 1932 Bugatti Type 55 Super Sport Roadster for $7.1M. Clearly there is still a passionate following for "the right" pre-war cars.
"Given all that is going on in the world today as a result of the coronavirus outbreak, and especially the corporate and personal travel restrictions, the crowds and the sales results at Amelia Island were both quite strong," commented Colin Comer, Hagerty's marketplace expert. The numbers should provide reassurance, although with larger factors at play that reassurance might be fleeting.
Overall through Sunday from all auction companies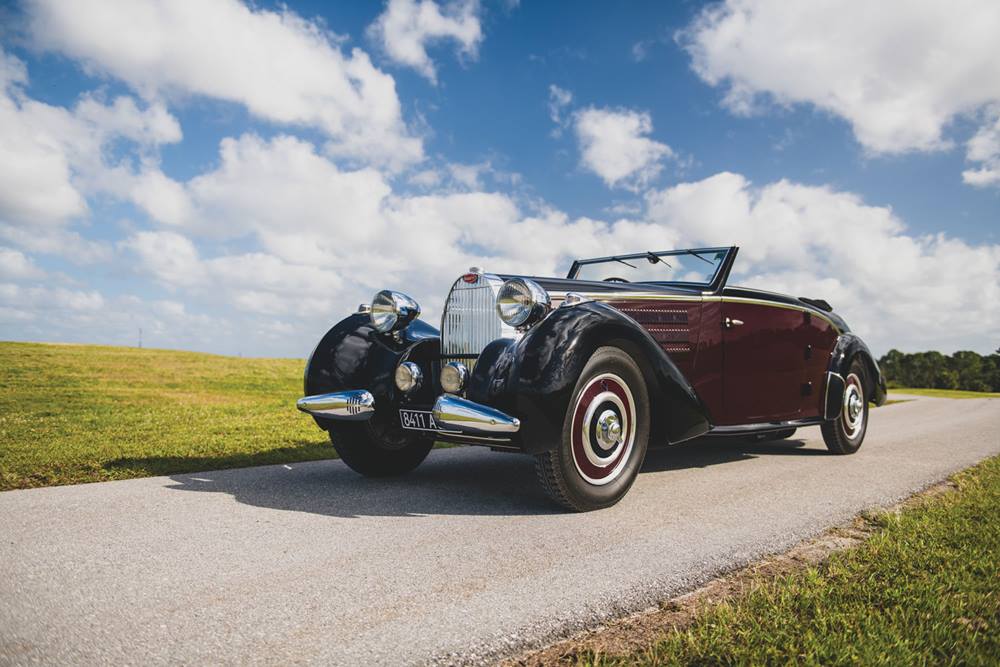 Cumulative Total: $77.9M
309/350 lots sold: 88% sell-through rate
Average Sale Price: $252,241
2019 Cumulative Results through Sunday**
Cumulative Total: $80.7M
335/487 lots sold: 69% sell-through rate
Average Sale Price: $240,822
**2019 includes Russo and Steele
Overall Top 10 Sales from all auctions through Sunday
1932 Bugatti Type 55 Super Sport Roadster sold for $7,100,000 (Bonhams)
1907 Renault Type AI 35/45hp Racer sold for $3,332,500 (Bonhams)
2003 Ferrari Enzo Coupe sold for $2,782,500 (RM Sotheby's)
1914 Rolls-Royce Silver Ghost 40/50 hp Phaeton sold for $2,205,000 (Gooding & Company)
1938 Bugatti Type 57 D'leteren Cabriolet sold for $1,655,000 (RM Sotheby's)
1963 Ferrari 250 GT Lusso Coupe sold for $1,600,000 (RM Sotheby's)
1967 Ferrari 330 GTS Spider sold for $1,475,000 (Bonhams)
1969 Lamborghini Miura P400 S Coupe sold for $1,435,000 (Gooding & Company)
1976 Porsche 934 Race Car sold for $1,380,000 (Gooding & Company)
1961 Ferrari 250 GT Cabriolet SII sold for $1,352,500 (RM Sotheby's)
Results broken down by Auction Company
BONHAMS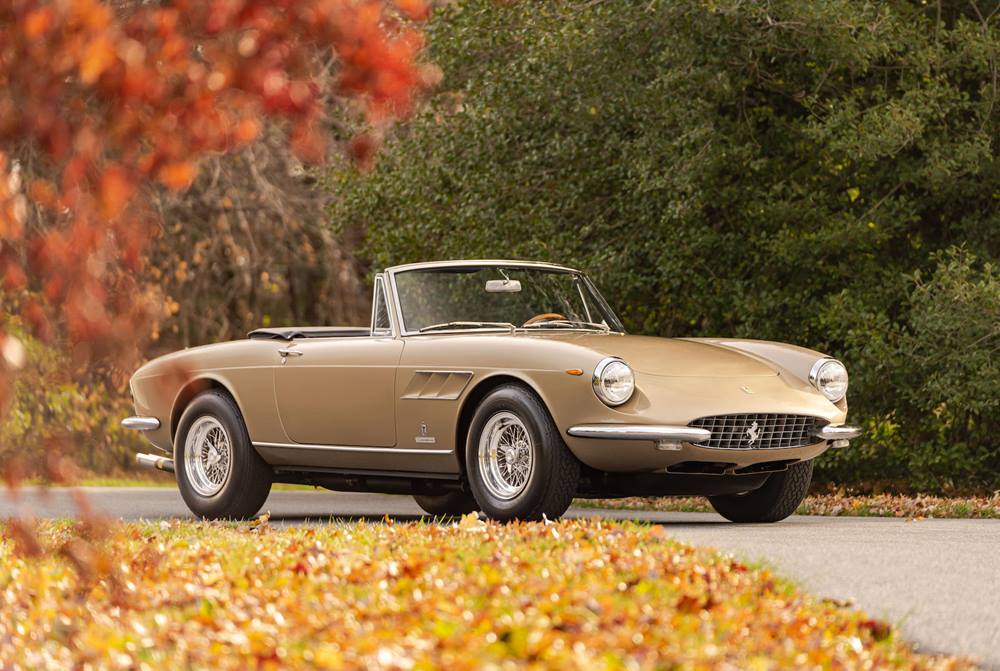 2020 Cumulative Total: $21.6M
91/116 lots sold: 78% sell-through rate
Average Sale Price: $237,228
Overall Top 10 Sales
1932 Bugatti Type 55 Super Sport Roadster sold for $7,100,000
1907 Renault Type AI 35/45hp Racer sold for $3,332,500
1967 Ferrari 330 GTS Spider sold for $1,475,000
1958 Mercedes-Benz 300SL Roadster sold for $1,028,000
1931 Invicta 4 1/2-Litre Vanden Plas Sports Tourer sold for $852,000
1962 Aston Martin DB4 GT Sedan sold for $725,500
1967 Meyers Manx Dune Buggy sold for $456,000
1934 Mercedes-Benz 500K Tourer sold for $362,500
1928 Bugatti Type 44 Cabriolet sold for $335,000
1974 Ferrari Dino 246 GTS Spider sold for $268,800
2019 Cumulative Results
Cumulative Total: $15.8M
92/108 lots sold: 85% sell-through rate
Average Sale Price: $171,626
RM SOTHEBY'S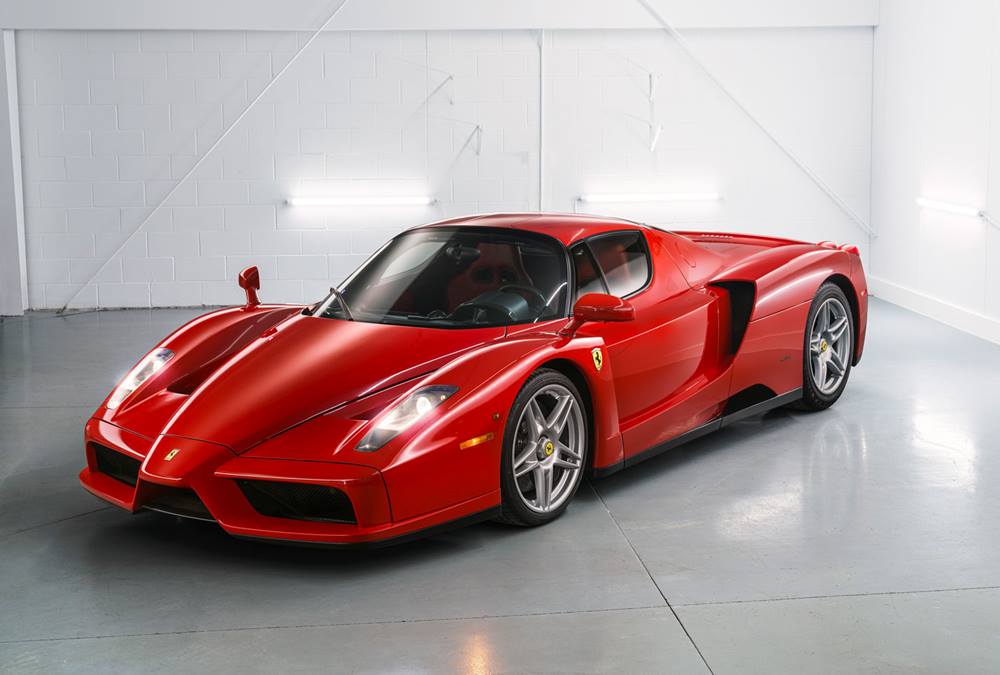 2020 Cumulative Total: $35.6M
135/145 lots sold: 93% sell-through rate
Average Sale Price: $263,479
Overall Top 10 Sales
2003 Ferrari Enzo Coupe sold for $2,782,500
1938 Bugatti Type 57 D'leteren Cabriolet sold for $1,655,000
1963 Ferrari 250 GT Lusso Coupe sold for $1,600,000
1961 Ferrari 250 GT Cabriolet SII sold for $1,352,500
1932 Duesenberg Model J Rollston Stationary Victoria sold for $1,325,000
1930 Duesenberg Model J Murphy Convertible Coupe sold for $1,132,500
1987 Porsche 959 Komfort Coupe sold for $1,050,000
1930 Cadillac Series 452 Fleetwood Sport Phaeton sold for $802,500
1939 Bugatti Type 57C Gangloff Stevio sold for $797,000
2004 Porsche Carrera GT Coupe sold for $786,000
2019 Cumulative Results
Cumulative Total: $38.1M
117/141 lots sold: 83% sell-through rate
Average Sale Price: $325,219
GOODING & COMPANY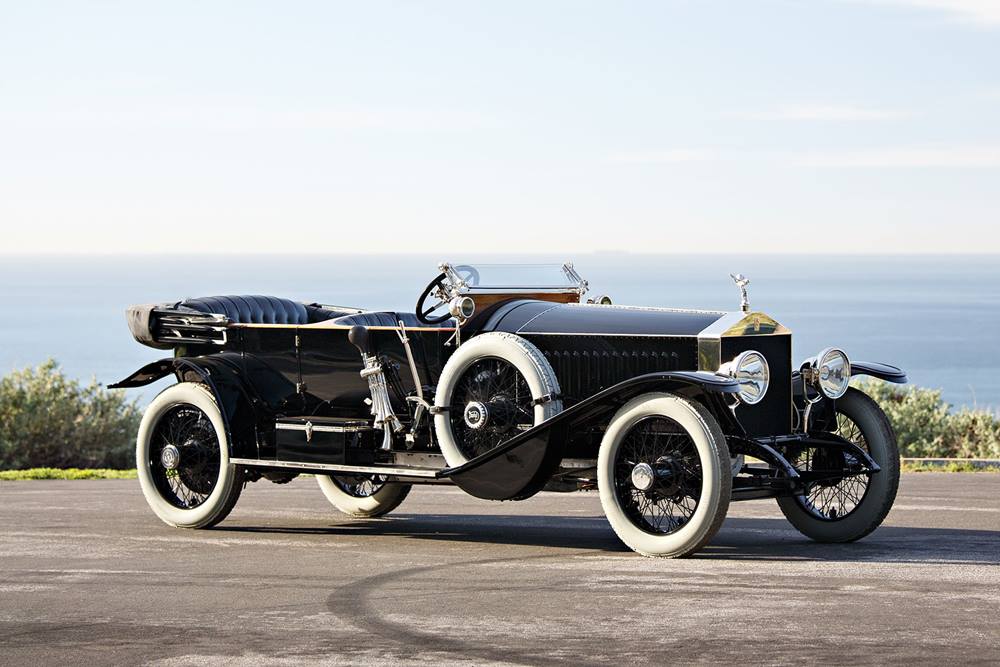 2020 Cumulative Total: $20.8M
83/89 lots sold: 93% sell-through rate
Average Sale Price: $250,423
Overall Top 10 Sales
1914 Rolls-Royce Silver Ghost 40/50 hp Phaeton sold for $2,205,000
1969 Lamborghini Miura P400 S Coupe sold for $1,435,000
1976 Porsche 934 Race Car sold for $1,380,000
1957 Mercedes-Benz 300SL Roadster sold for $995,000
2019 McLaren Senna Coupe sold for $978,500
2017 Ford GT Coupe sold for $967,500
2009 RUF CTR3 Coupe sold for $808,000
1972 Maserati Ghibli SS Spyder sold for $753,000
2016 Ferrari F12tdf Coupe sold for $731,000
1998 RUF Turbo R Coupe sold for $676,000
2019 Cumulative Results
Cumulative Total: $22.0M
78/89 lots sold: 88% sell-through rate
Average Sale Price: $282,666
Report by hagerty.com