RM Sotheby's is delighted to announce a number of exceptional further consignments for its upcoming Le Mans Centenary sale, with every example boasting significant Le Mans provenance. The auction is to be held next week on Friday, 9 June, at Le Mans, in partnership with the ACO, during this very special 100th-anniversary running of the legendary race. In a spectacular show for race-going enthusiasts, most cars will be demonstrated on track as they are sold.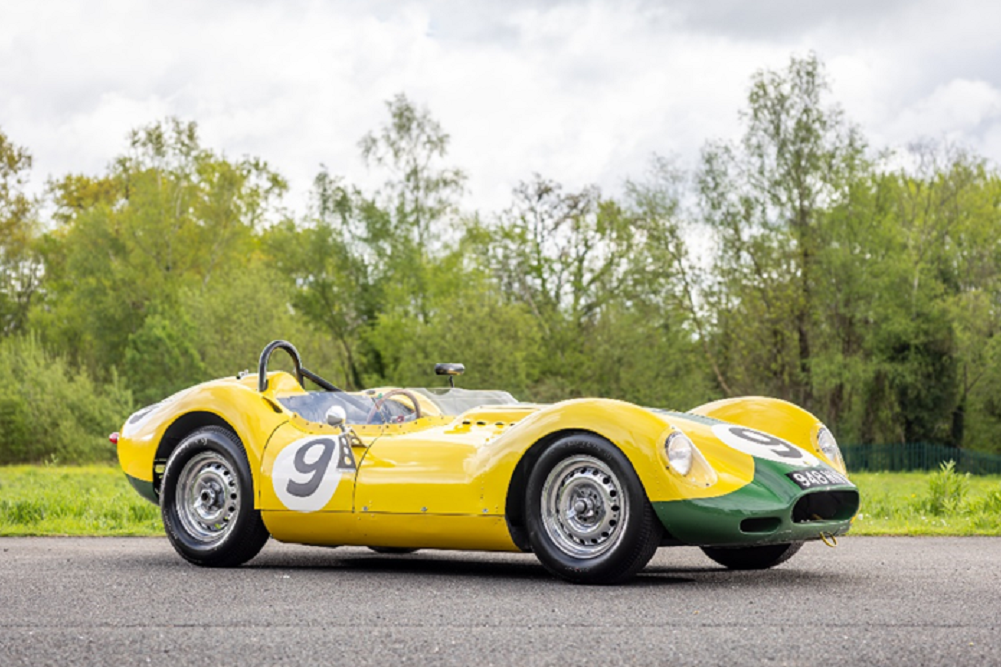 Delahayes have always been rich in competition history, with the 135 being one of the most revered by pre-war racing drivers. This 1936 Delahaye 135 S by Pourtout is one of the most significant pre-war competition examples and boasts serious competition history, including a 2nd overall finish at the 1938 24 Hours of Le Mans. This, in addition to being previously owned and raced by famous French Ferrari concessionaire Charles Pozzi, makes it an exceptional example of the famed 135 model. It is accompanied by a detailed report by marque expert Christian Huet and is highly eligible for historic events, including the Mille Miglia and Le Mans Classic (Estimate: €1,500,000 – €2,000,000).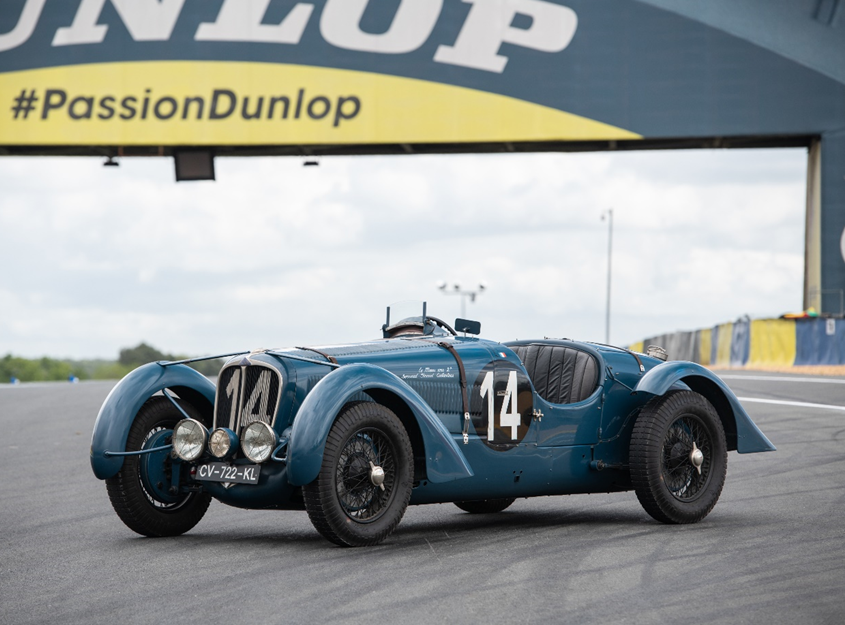 Offered from 26 years of single ownership, the 1958 Lister-Jaguar 'Knobbly' was one of the fastest and most effective sports racing cars of the late 1950s, with this very example being widely considered one of the most original Listers in existence. Listers were always known for their rich competition history, and this example is no exception, having participated in the 1958 24 Hours of Le Mans. More recently, it has raced at the Goodwood Revival virtually every year since the very first race in 1998. With known provenance from new, this example has been lovingly maintained by Chris Keith-Lucas of CKL Developments for the past 26 years. It is a unique machine, being the only Lister-Jaguar 'Knobbly' to ever race at Le Mans (Estimate: €1,450,000 – €1,800,000).
With RM Sotheby's cars spanning all eras of this 100-year race, it is fitting that there is some more modern metal also set to cross the block next week. This includes a 2008 Saleen S7-R, the winner of the LMGT1 class at the 2010 24 Hours of Le Mans, where it finished 13th overall. It was also the GT1 class winner at Paul Ricard, Portimão, Hungaroring, and Silverstone in the 2010 Le Mans Series, and has been retained by the five-time Le Mans-winning team Larbre Competition since March 2008 (Estimate: €1,200,000 – €1,500,000). Also offered is a 2006 Ferrari F430 GTC, driven to a podium finish with a 2nd in class at the 2007 24 Hours of Le Mans. With eight podium finishes across 28 races with Risi Competizione from 2006 to 2008, this Prancing Horse is a seriously well-bred competition Ferrari. Built by Michelotto, it is highly eligible to take to the track once again in the Endurance Racing Legends historic race series (Estimate: €750,000 – €1,000,000).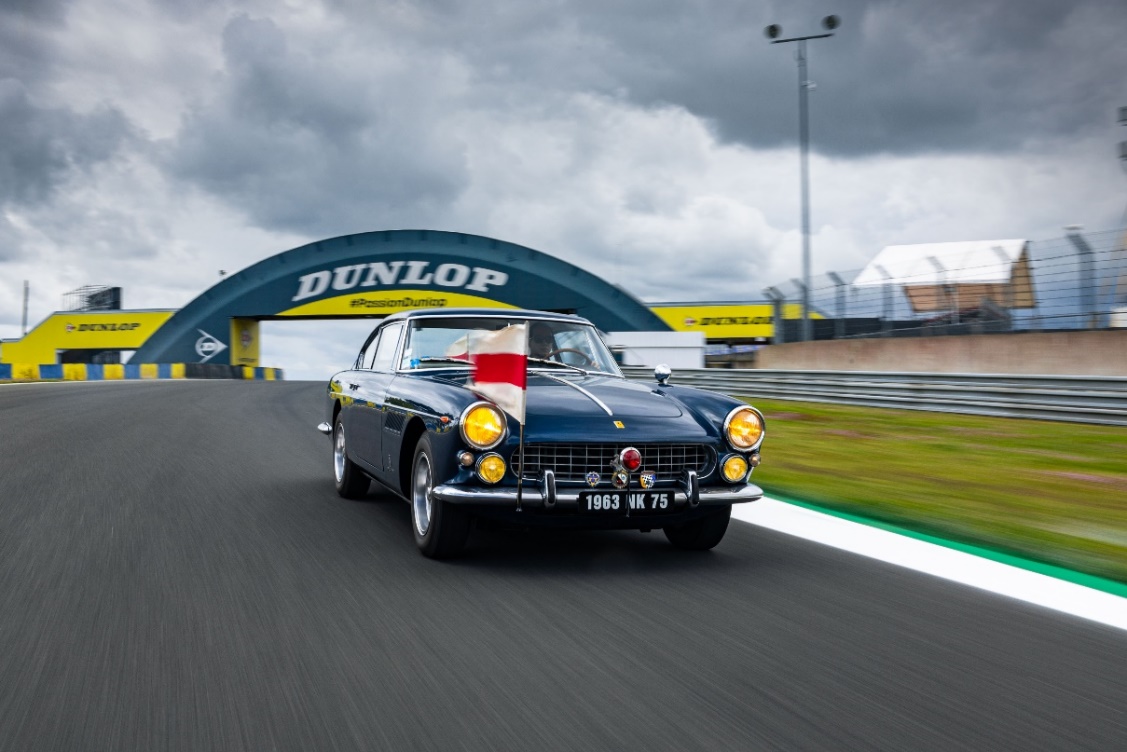 Of particular interest to Le Mans aficionados will be the 1963 Ferrari 250 GTE 2+2 Series III 'Le Mans Safety Car' by Pininfarina, which was the official safety car of the 1963 24 Hours of Le Mans and is believed to be the only surviving Ferrari Le Mans safety car from the 1960s. It is, without a doubt, one of the most unique and fascinating 250 GTEs in existence, and is offered with matching-numbers body, chassis, engine, gearbox, and rear axle according to factory data (Estimate: €550,000 – €650,000).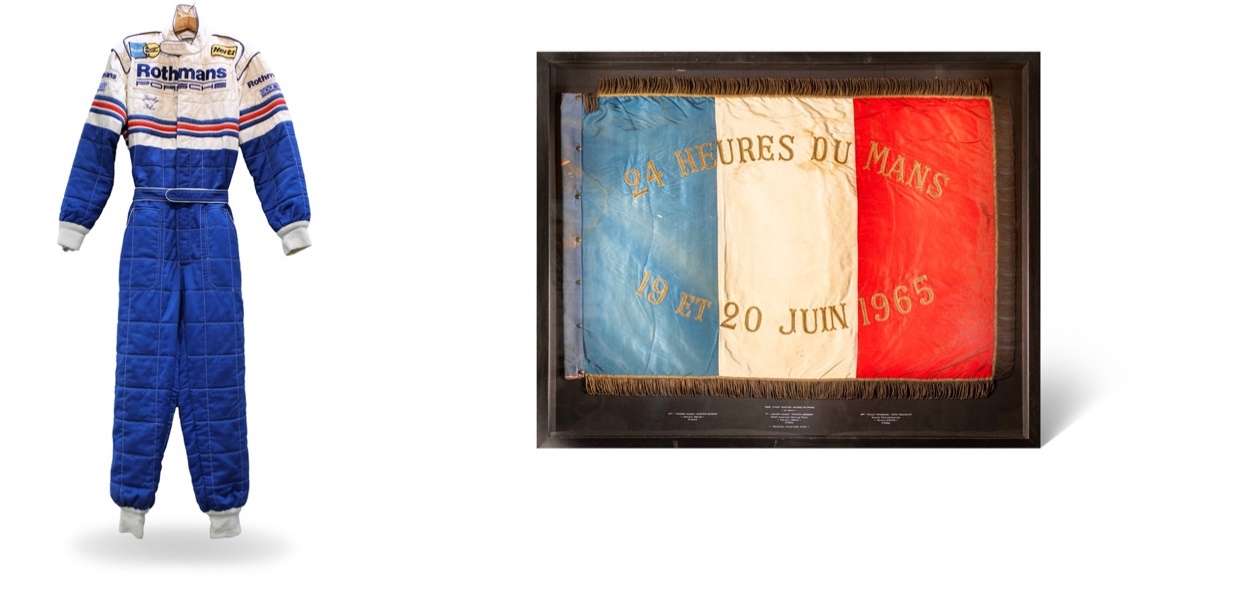 Among the memorabilia items is a Sparco race suit worn by Jacky Ickx in 1985, his final full season in motorsport. Tailored with the iconic Rothmans Porsche livery, this extraordinarily rare item is a perfect race suit for any Le Mans or Porsche enthusiast, and surely the ultimate accessory to accompany the 1985 ex-Works Porsche 962 also offered in the sale (Estimate: €8,000 – €12,000)! Also offered is the historic starter flag waved to initiate the 1965 24 Hours of Le Mans—one the classic 'Ford vs Ferrari' races—and is the familiar French tricolore design with embroidered gold lettering. Offered for sale in an attractive frame and with original mounting pole and top ribbon (Estimate: €30,000 – €35,000).
If you are interested in more news click here.
---