Purpose Built Moto delved into the realm of retro aesthetics with their custom SV650 Retro Racer project, resulting in a sleek and agile modern classic.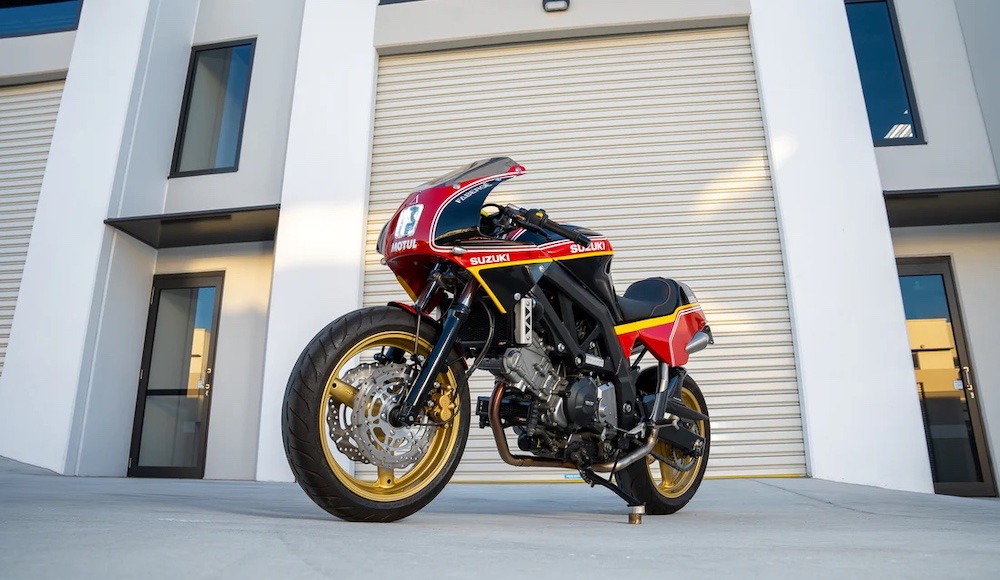 Within the workshop of Purpose Built Moto, they have ventured into various custom motorcycle styles, maintaining a dynamic approach to their craft. Their portfolio encompasses Choppers, Bobbers, Café Racers, Scramblers, Electric Bikes, yet one often-overlooked but beloved category is the Retro Racer.
In their interpretation, the Retro Racer embodies the essence of a semi-faired or fully faired motorcycle, paying homage to the aesthetics of vintage race bikes. It doesn't necessarily require retro graphics or classic team colors, but its mere appearance should evoke feelings of nostalgia and the thrill of speed. It aims to transport onlookers back to that exhilarating moment when they first witnessed a Moto GP race on television during their childhood.
This sentiment was the guiding principle behind Purpose Built Moto's Suzuki SV650 retro racer build.
Click here for further information
more information purposebuiltmoto.com
---