Graber Sportgarage AG is offering this 2003 Porsche 996 GT3 CUP (Supercup) for sale. Great racing car with a sensational history. Rebuilt and technically updated, since then only 13.5 hours of operation. Extensively documented.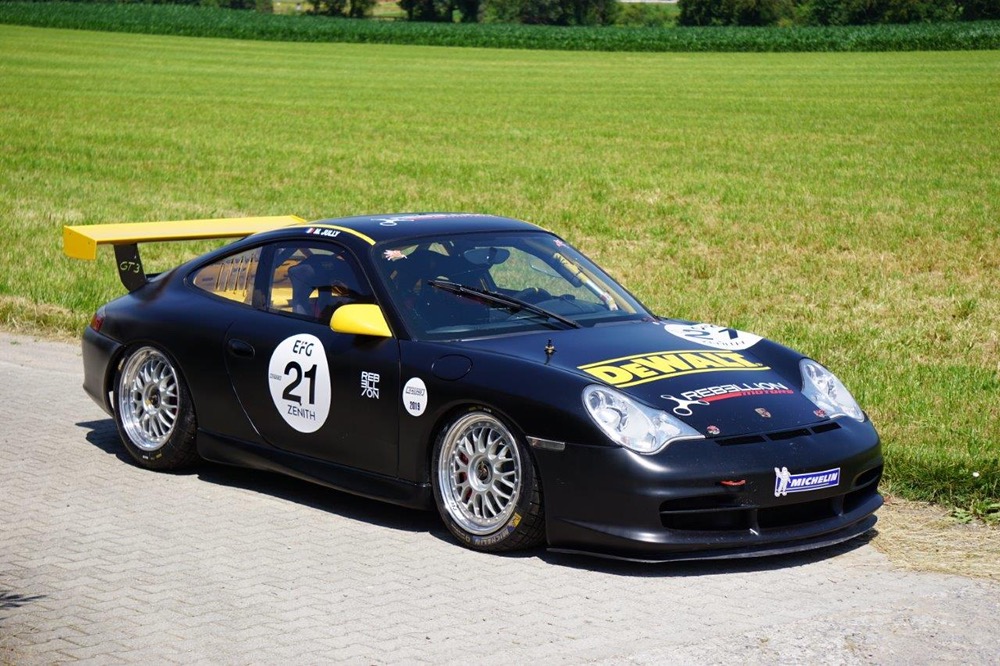 This Porsche 911 (996) was delivered new by the Porsche Center Rhein-Oberberg (D) to the team Jürgen Alzen Motorsport on March 28, 2003 and participated immediately in the Porsche Supercup championship.
Well-known drivers like Alessandro Zampedri, Bert van Rossem and Marco Seefried have successfully raced this Porsche in 2003 and 2004 internationally in the Porsche Supercup Championship on circuits like Imola, Barcelona, Zeltweg, Monaco, at the Nürburgring, Indianapolis and many other tracks. The races took place in the respective supporting events of Formula 1 and DTM.
In 2006 the car took part in various national and international races and training events.
2007 it was signed up for the 24 hours race in Spa Franchorchamps, G2 class. The drivers were Frenchmen Manuel Ferreira, Philippe Nozière. Rémy Brouard and Philippe Roussaud. The race was successfully finished (43rd place on the grid, final classification 32nd overall).
It became quiet until the 2019 season, when two entries were made in the well-known historic races "Endurance Racing Legends" organized by Peter Auto. In April 2019, in Barcelona, the car could definitely keep up and achieved a respectable 12th place overall. In June 2019, in Dijon, the Porsche drove as a guest without classification. It ran the whole weekend without any problems.
In 2015, 2016 and 2018, the Porsche underwent extensive mechanical overhauls. Among other things, known weaknesses of the 996 were fixed. Since then, the car was used only for 13.5 hours during practice and test sessions.
The Porsche comes with two additional sets of wheels as well as an air lance for the built-in airjacks. A passenger seat with seat belts is also installed.
The documentation included is very comprehensive and also contains a large number of pictures. The car was featured several times in the book "Porsche Sport 2003" by Ulrich Upietz.
With this vehicle, the new owner acquires the opportunity to participate at reasonable costs in numerous historic races or to have a lot of fun with a real race car at training events.
This car is not street legal.
Mileage: 13.5 h
Exterior Color: Black
Interior Color: Yellow
Engine: 3.6 L, 6 cylinder
Transmission: 6-Speed manual 
Click here for further information 
---
collectorscarworld is partnering with the most renowned classic car specialists and dealer-ships in the world. We always offer selected rare and sought-after collectors cars and supercars for sale and every day a special car is featured for one of our partners. The passion for classic cars is diverse, sometimes it concerns the beauty of forms that can be admired at a concours, sometimes it is the smell of rubber , old leather and gasoline at a racing event or trip in the sunset.
Or its a classic car you have great memories with or which your parents owned a longtime ago. Classic cars and supercars are an expression of the lifestyle that someone shares with other petrolheads, and which is immortal, enduring and always a lot of fun. If you are looking for a special car or need support in the evaluation and history of cars, please contact us at info@collectorscarworld.com
---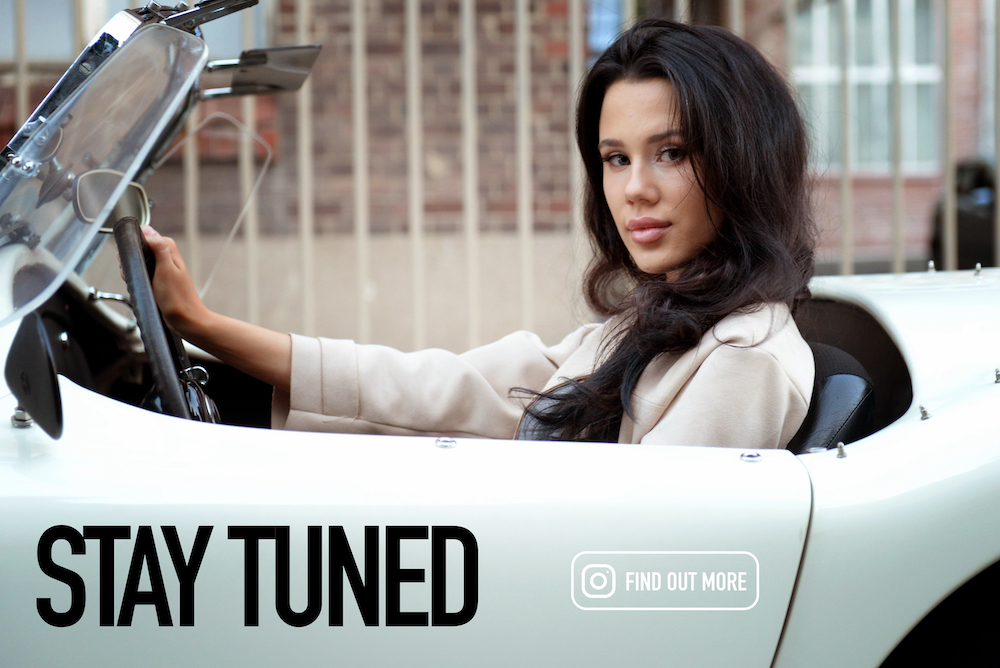 Interested in further "Cars For Sale"? Click here.