Canepa is offering this Porsche 911 'Lyon' Singer for sale.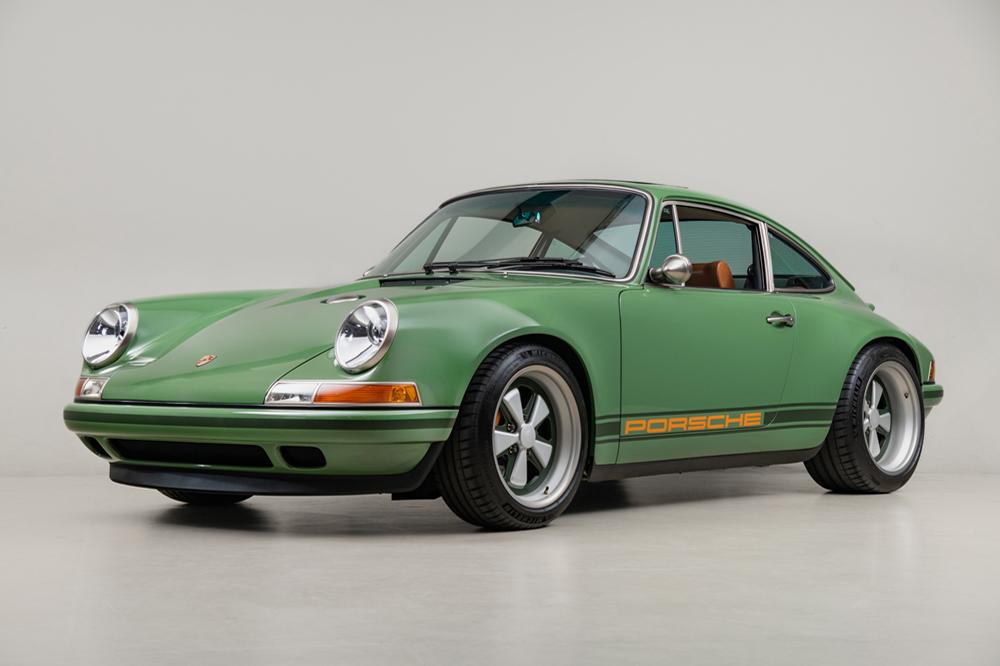 1991 Porsche 911 'Lyon' Singer
4.0-Liter Ed Pink flat-six
1,494 miles
Six-speed Porsche Motorsport-built manual transmission
Rare and spectacular Leaf Green with Nato Green and SR Orange accents
Saddle Tan leather interior
Much like many remarkable automotive endeavors, Rob Dickinson's concept for a customized Porsche 911 stemmed from his deep affection for the model. Ever since Singer Vehicle Design unveiled their vision to the world in 2009, they have rightfully garnered the attention and admiration of enthusiasts globally.
As more collectors experienced the ultimate embodiment of not only the founder's renowned belief that "Every detail matters," but also perhaps the finest blend of contemporary materials and engineering that delivers a classic driving experience, it comes as no surprise that the brand has amassed an incredible following.
Describing Singer's success with their initial 'Classic' study model as anything less than monumental would be an understatement. With overwhelming demand and an intricate construction process, collectors needed to exercise exceptional patience while awaiting their personalized creations. Following the introduction of their latest 'Turbo' project, Singer has officially closed orders for their original 'Classic' models, leaving only existing models like this exquisite 'Lyon' commission available for acquisition.
Singer begins their 'Reimagining' process with a stock Porsche 964 and, with cost a secondary concern, they combine the best available parts to provide a truly uncompromised finished product. In the pursuit for their desired level of perfection, Singer will commit over four thousand labor hours into building each bespoke example. Vehicle #188, the 'Lyon' commission, was completed in June 2021. This highly specified example features the largest, most desirable 4.0-liter flat-six developed by Ed Pink Racing
Engines produce 390-horsepower thanks to a multitude of internal upgrades such as a custom crankshaft, oil pump, pistons, cylinders, connecting rods, camshafts, cylinder heads, throttle bodies, and the ever so visually gratifying anodized Velocity Stack intakes.
This engine is paired with a chassis that features its own plethora of upgrades, including a six-speed – Porsche Motorsport-built – manual transmission, a bigger Brembo brake kit, and Öhlins 'Phantom Road' suspension to provide a staggering level of usable performance. While this Singer is capable of incredible performance figures, Collector's Garage Senior Specialist Alexander Weaver, a noted Singer enthusiast, praises the vehicle's ability to provide pure driving enjoyment, whether commuting to work or navigating the twists of a favorite mountain road.
As a result of each Singer being built to specification, collectors were faced with nearly endless customization opportunities that resulted in some truly unique and beautiful examples, such as the 'Lyon' commission offered here. Finished in Leaf Green with Nato Green side stripes, Nato Green brake calipers, and Fuchs-style wheels featuring RSR-style Nato Green backgrounds, this Singer's detailed specification compliments many of the subtle changes Singer has made to the now largely carbon fiber body.
The center fuel filler option and painted body-color bumperettes pair well with the subtle hints of color from the SR Orange accents and Brass deck lid badges to finish off this attractive exterior. The interior features desirable 8-way touring Recaro seats featuring Saddle leather contrasting well with the special wishes body-colored 'Jacuzzi' tunnel and footwells. Further options include air conditioning and a special wishes Maple/Mahogany wood gear selector. Following the custom nature of the vehicle, contrasting SR Orange stitching and dash gauge dial details compliment the exterior accents.
Crafted with precision to deliver both a captivating driving experience and outstanding performance, 'Lyon' boasts a mere 1,494 miles on the odometer as of its cataloging. Having undergone its initial shakedown and essential Singer service adjustments, this vehicle is now primed for complete enjoyment. It presents an exceptional chance to acquire an almost-new rendition of Singer's classic reinterpretation of the 911, showcasing their commitment to excellence.
Click here for further information 
---
collectorscarworld is partnering with the most renowned classic car specialists and dealer-ships in the world. We always offer selected rare and sought-after collectors cars and supercars for sale and every day a special car is featured for one of our partners. The passion for classic cars is diverse, sometimes it concerns the beauty of forms that can be admired at a concours, sometimes it is the smell of rubber , old leather and gasoline at a racing event or trip in the sunset.
Or its a classic car you have great memories with or which your parents owned a longtime ago. Classic cars and supercars are an expression of the lifestyle that someone shares with other petrolheads, and which is immortal, enduring and always a lot of fun. If you are looking for a special car or need support in the evaluation and history of cars, please contact us at info@collectorscarworld.com
---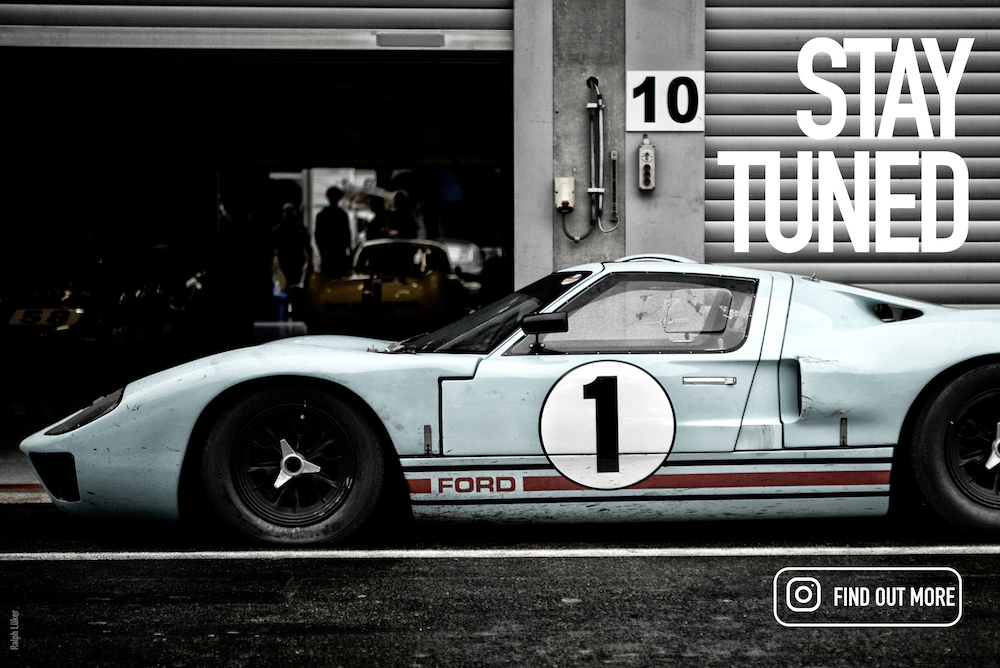 Interested in further "Cars For Sale"? Click here.