The birth of the "G Series" 911, which was produced from 1974 until 1989, was the next evolution of the 911 and proved to be an incredible foundation to work with.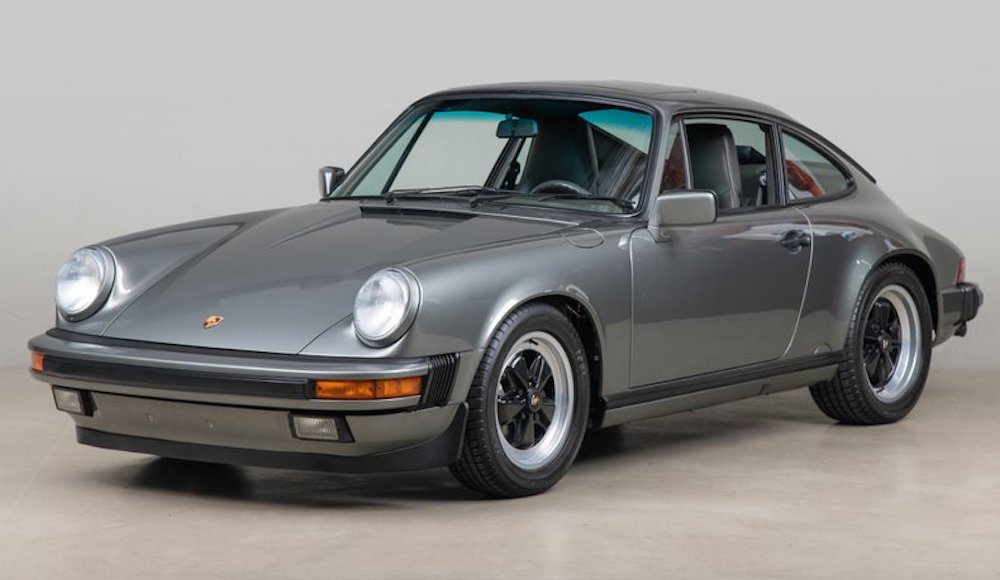 With the G series introducing some worldwide classics like the Carrera, which shared the legendary Carrera RS engine, or the 930, the first turbocharged 911 street car, there was a little bit of everything for everyone. Highly capable on the street and track and equally comfortable on long drives, the G series 911 has proved time and time again that evolution is sometimes a good thing.
1984 marked the rebirth of the 3.2 Carrera name, having last been used by Porsche in 1977. Numerous upgrades were applied to the beloved 911 platform that made it even better to drive than before. A larger 3.2-liter engine, larger brakes, upgraded fuel and injection system components. Later models (like this 1987 car) received the upgraded G50 5-speed transmission, increased power to 217hp, and a number of interior enhancements.
A long-time enthusiast of Porsches, this car's first and only owner had a special place in his heart for the air-cooled 911s. During his residency at Stanford Medical in Palo Alto, California he drove his Porsche 911T everywhere he needed to be. From 1976 until 1984 he owned that car, sadly having to sell it to help fund his new medical practice. After his medical practice was up and running and thriving, he decided that it was time to get back into a Porsche. He purchased his car new on October 1st, 1987. It was spec'd with a Cassette/radio Blaupunkt Reno SQR 46, limited slip differential, power locks, 16" Fuchs forged alloy wheels, 8-way electric seats for driver and passenger, cruise control, sport suspension, and a sunroof.
Click here for further information!
Report by canepa.com
---