Coming up with the next winning race car has always been a major driving force behind manufacturers, hoping that the competition's jaws would drop when showing up for the new season.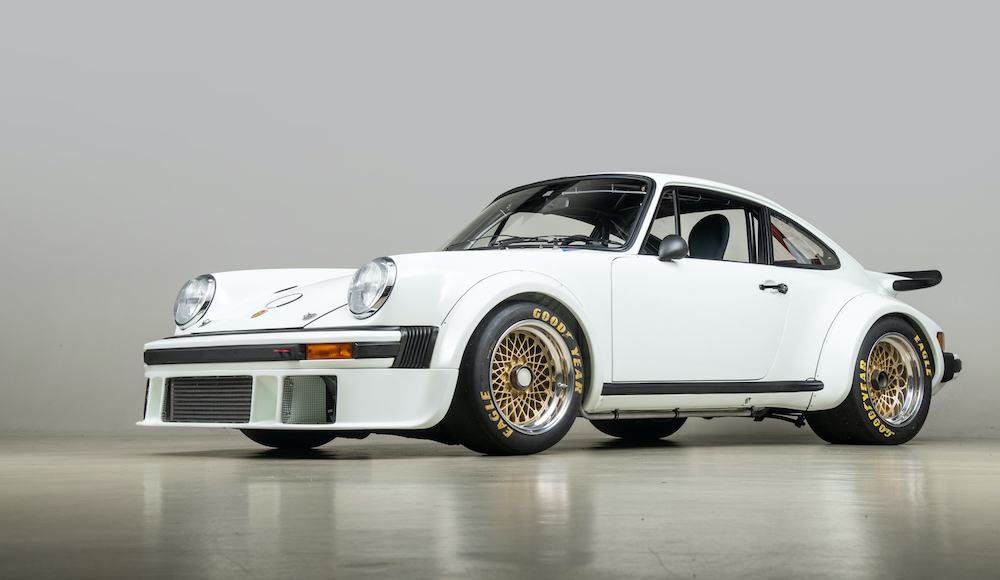 Porsche is no different in this mentality and easily the most forward-thinking, and they had the track record to back that up at almost every turn. In 1974 the Porsche 930 Turbo was revealed to the public, sending shockwaves throughout the automotive sphere which also caused ripples into the racing world. What would Porsche be dominating with next? The release of the 930 was not just a coincidence, but intended to bring a turbocharged 911 to the racing circuit. Enter the Porsche Type 934.
Three 1st place finishes
One of 31 cars ever built by Porsche
Raced in 24 Hours of Le Mans, Dijon, Mugello, Silverstone, and Targa Florio
Recent complete restoration
3.0-liter 485+ horsepower air-cooled engine, 4-speed manual transmission
Click here for further information!
Report by canepa.com
---