1976 Porsche 911 3.0 Carrera Coupe in Black with Special Order interior with Driver Sport Seat and Plaid inserts.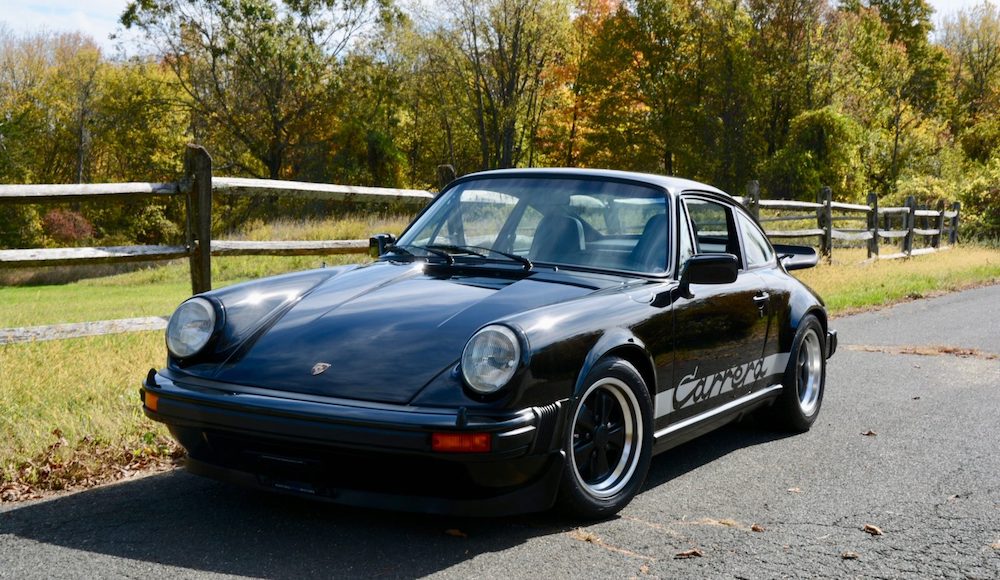 This rare and limited production 3.0 Carrera Coupe is a car that is known to us since 1981 when I purchased the car from the original owner in Dusseldorf Germany. It is a remarkable example that is in exceptional condition. It has a well documented history and is one of the best driving, lightest and quickest G Series 911's ever built. The 3.0 Carreras offer a true visceral driving experience that is unavailable in a modern day Porsche.
A bit of history on the 3.0 Carrera cars. Porsche revived the evocative 'Carrera' name for its luxuriously equipped, top-of-the-range 911 supercar in 1973. Revised suspension and wider wheels improved the handling, while the Bosch fuel-injected, 2.7-litre engine boosted top speed of close to 150mph. The next major development was the arrival of a new 3.0-litre (200bhp) engine, derived from that of the Type 930 Turbo. Introduced in the autumn of 1975 as a 1976 model, the 3.0-litre Carrera was destined for a relatively short life, disappearing when the 911 range was updgraed to 'SC' specification for 1978. Its introduction marked an important development in the 911's production process: the adoption of Thyssen anti-corrosion zinc coating for the steel body panels, which was a vast improvement on what had gone before. Only 3,687 3.0-litre Carreras were built.
Click here for further information!
Report by huntingridgemotors.com
---