Chassis #TS9-005 began its racing career slightly later, at the Italian Grand Prix, on 5th September 1971, in the Monza temple of speed. The owner-pilot was confident, as his team had just won the Oulton Park non-championship race, the Gold Cup. Unfortunately, on its first appearance, the #TS9-005 retired with engine failure.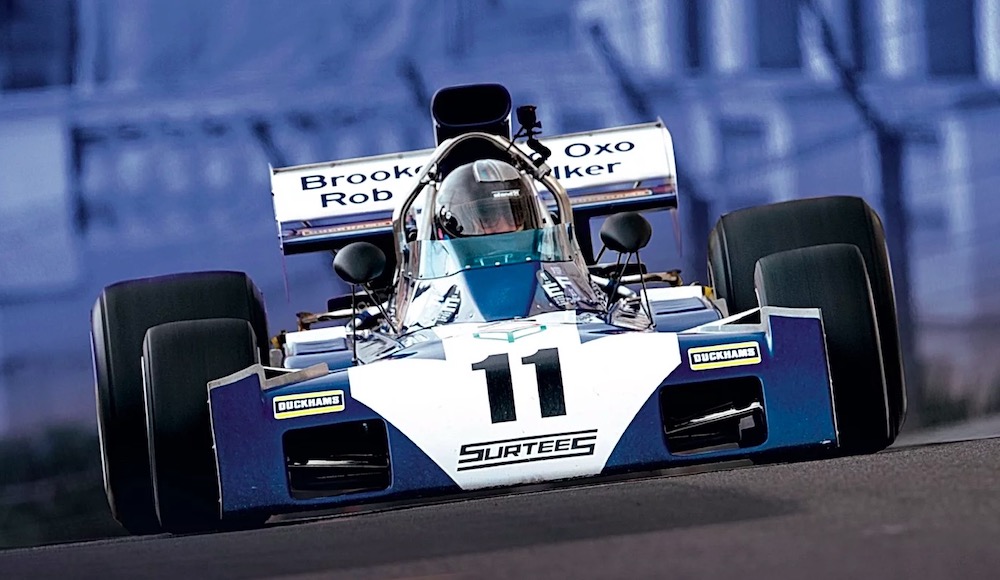 Just over a month later, John Surtees was at the wheel again, this time on the other side of the globe. The car raced at Watkins Glen, finishing in 17th place while, ahead of him, François Cevert chalked up his first F1 win in a Tyrrell-Cosworth.
In 1972, the TS9 was developed to become the TS9B. John Surtees handed the wheel over to two new recruits, Tim Schenken, and Andrea de Adamich. The pair was joined for a number of races by Mike Hailwood, who had already driven in Formula 1 in 1963, 1964 and 1965 for the Reg Parnell Racing team with Lotus, and on two occasions for Surtees in 1971.
Click here for further information!
Report by ascottcollection.com
---