The Mercedes-Benz W111 series replaced the large pontoon models in 1959 and provided the technical basis for the Mercedes models until the end of the 1960s.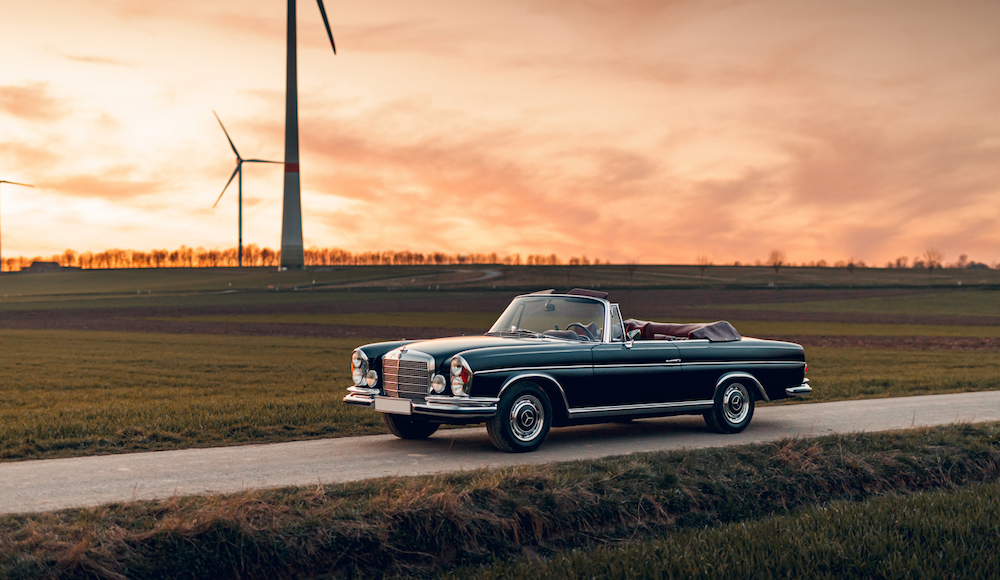 The new series offered a level of passive safety never seen before and was one of the first vehicles ever to feature a stable passenger cell and defined crumple zones.
On February 24, 1961, Mercedes-Benz presented the coupé version of the W111 series with the 220 SEb/C at the opening of the Mercedes-Benz Museum. In contrast to the saloon, the rear fin of the coupé was now much less pronounced and the car had a somewhat lower and more elegant body. The 220 SEb/C was also the first Daimler-Benz model to be equipped with disc brakes on the front axle as standard.
With the large, luxurious coupés and convertibles the amount of manual labor was about 4 times higher than on the saloons, and apart from the 600, which was being phased out, it was the last Daimler-Benz model where so much was still made by hand. In addition to the high quality of workmanship, however, this also led to very high costs, which is why a 1970 280 SE 3.5 Automatic Cabriolet, for example, was considerably more expensive at DM 37,351.50 than a 280 SL Pagoda for DM 26,640.
Click here for further information!
Report by bastianvoigt.de
---