Grand Prix Classics is offering this Cobra 427 Competition Car for sale.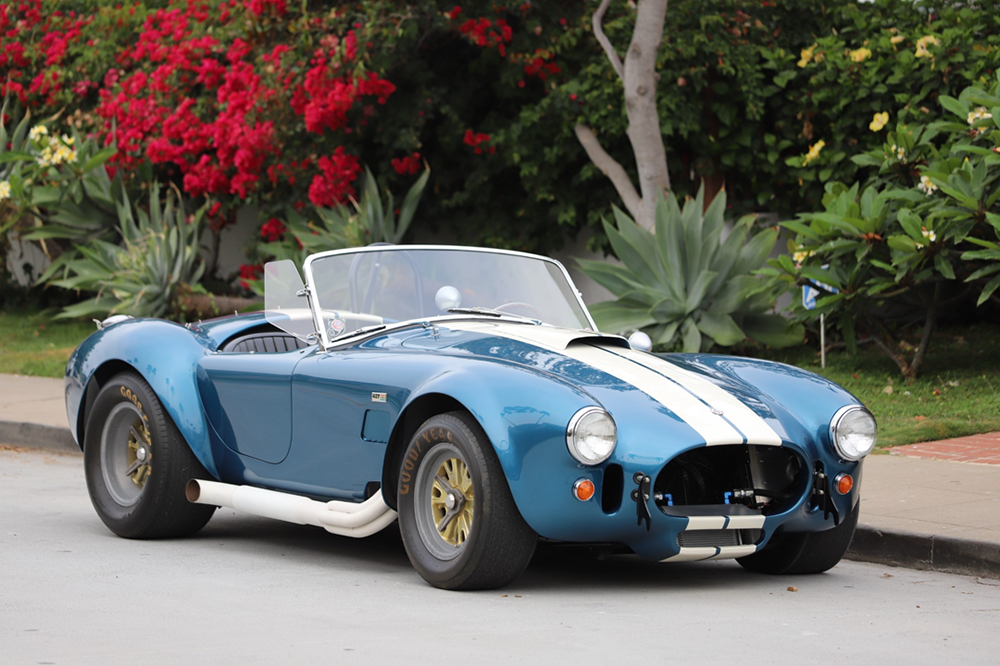 History:
Shelby American records show CSX3011 built as a 427 competition car and completed on 5/14/65, painted guardsman blue with white stripes, fitted with 6.5" and 8.5" Hali brand wheels. CSX3011 was sent to the show car department and toured the country with the Cobra Caravan and used in the well-known publicity photo. It was featured in the 1965 Sports Car Graphic Magazine article on the Cobras. Then on display at Hi-Performance Motors in Los Angeles, California, for their open house. Then in early 1966, it was rented to MGM Studios for use in filming of the Elvis Presley movie Spin Out, where it was driven by "Elvis". Then after return from MGM, CSX3011 was sold to Moises Solana c/o Ford of Mexico, in Mexico City for a price of $11,393. It included a rare dry sump oil system and Koni shocks. Moises Solano was a well-known Grand Prix driver, having raced in Formula One for BRM. Solana raced the Cobra until 1969.It then sells to Juan Carlos Bolanos, who continued to race it. It is then purchased by Jim Southard Marietta, Georgia in the late 1970's. He has it restored by "Cobra Restorers" in Kennesaw, Georgia. It then sells to Lorne Leibel of Ontario, Canada. Lorne Leibel sells the car in the late 1990's and some 15years later buys it back from the same fellow via the Mecum Auction in 2006. He then sends it to Cobra Automotive to be restored.
Condition:
An extensive complete frame up restoration is done by Cobra Automotive. This took over 2 years and $350,000.00 to complete. Under the guidance of a well-known SAAC Concours Judge. Plus metal work and details of originality by Cobra expert Jeff Howard. Using all original British rivets throughout and many other special details. A big effort was made to restore this Cobra accurately. The end result was a Gold Award at SAAC 36.
Documents:
• AC Cars Limited Invoice for Unpainted Vehicle Dated 1/11/1965
• Shelby American Packing List Dated 9/9/1965
• Voided Shelby American Invoice Date 09/15/1965
• Letter from Shelby American Dated 12/21/1965 Noting the Cobra Caravan
• Cobra Caravan Photo
• Invoice from Shelby American to MGM Studios
• Parts List from Lew Spencer to be Shipped with Vehicle Dated 10/11/1966
• Shelby American Invoice to Solana Dated 10/14/1966
• Memo from Lew Spencer Dated 10/11 Noting the Death of Solana
• Giant Banner Featuring the Above Referenced Documents and Others
• Elvis Spin Out Movie Poster
• Coil Spring Cobra Registry
Feature Articles:
• Sports Car Graphic, 11/65 Issue
• Shelby American, 2009
Events:
• SAAC 32 – Miller Motorsports Park
• SAAC 33 – Thunderbolt Raceway
• SAAC 36 – Gold Award Winner
Of Note:
• One of only 22 Cobra Factory 427 Competition Cars
• Part of the well-known Cobra Caravan Tour
• Featured in the MGM film Spin Out starring Elvis Presley
• Raced by Moises Solana
• Restored by Curt Vogt of Cobra Automotive
• SAAC 36 Gold Award Winner
• A well-documented history
Click here for further information
---
collectorscarworld is partnering with the most renowned classic car specialists and dealer-ships in the world. We always offer selected rare and sought-after collectors cars and supercars for sale and every day a special car is featured for one of our partners. The passion for classic cars is diverse, sometimes it concerns the beauty of forms that can be admired at a concours, sometimes it is the smell of rubber , old leather and gasoline at a racing event or trip in the sunset.
Or its a classic car you have great memories with or which your parents owned a longtime ago. Classic cars and supercars are an expression of the lifestyle that someone shares with other petrolheads, and which is immortal, enduring and always a lot of fun. If you are looking for a special car or need support in the evaluation and history of cars, please contact us at info@collectorscarworld.com
---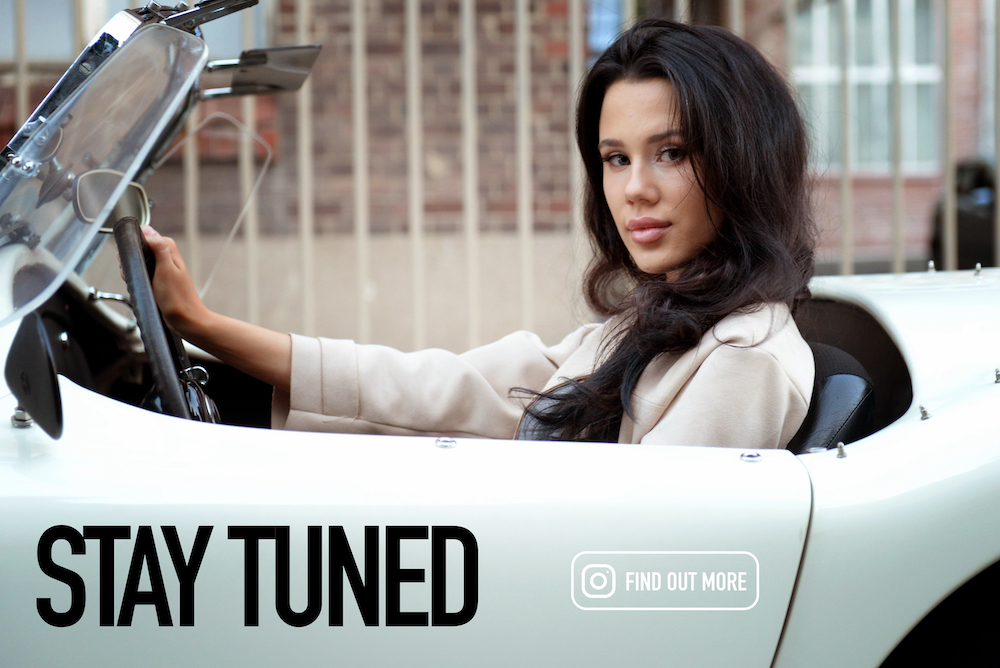 Interested in further "Cars For Sale"? Click here.