Jaguar E-Type – A fantastic example in a very cool colour combination Primrose Yellow with a black interior and hood!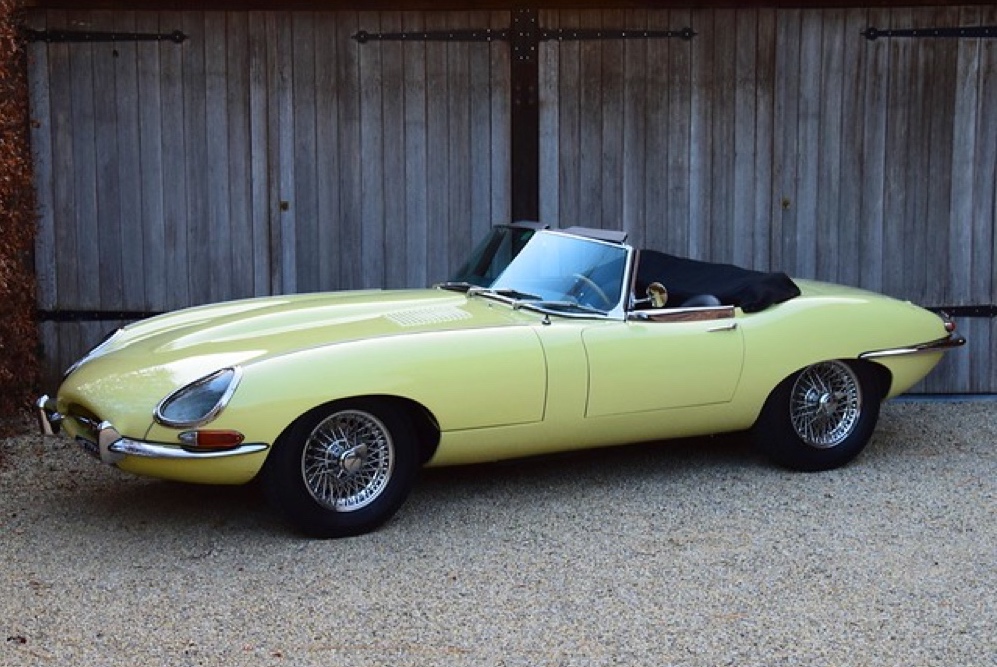 This car was restored 10 years ago, and it still looks and drives incredibly well. No rattles, a splendid interior and a nice body with perfect panel gaps. The engine runs very sweet and offers great performance with a stainless steel competition exhaust and electronic ignition.
On top of that, this Jaguar E-Type 3,8 Litre OTS is equiped with a Getrag 5-speed gearbox which takes the driving experience to a higher level. It is finished in the very attractive colour combination of Primrose Yellow with a black interior and hood. There is a huge file with the car containing many invoices from now and then.
This is clearly a car that is pampered by its previous owner, and a great opportunity for anybody who is looking for an immaculate E-Type which drives and sounds as good as it looks.
Interest for the Jaguar E-Type is continuously growing as the 60 years celebrations of this iconic sportscar are happening this year. It must have a lot to do with the fact that it is still one of the most beautiful cars ever made. On top of that, it is a very well engineered sportscar, which offered similar (or better) performance compared to the exotics from the likes as Ferrari or Aston Martin at the time. Another important advantage of the E-Type is the fact that it still feels and drives like a rather modern car, which is amazing for a 60 years old!
Click here for further information
---
---