Gallery Aaldering have an original 1964 AC Shelby Cobra 289 roadster on offer!! The 'Shelby American World registry' forms us that since 1970 the belonged to a Mr. Hagerty.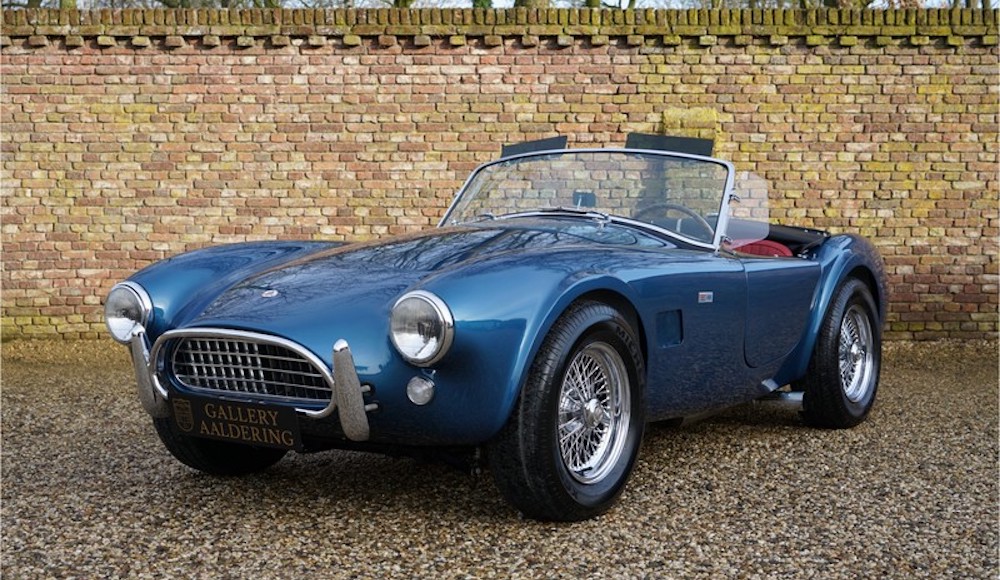 Mr. Hagerty bought the car from the LA Grange, Illinois based Sports Car Store. When he bought the car the recorded mileage was at 30,000 miles. In 1973 a set of Michelin XWX tyres and 'Sanderson-headers' were fitted. In 1978 the car was given a re-spray, the interior trim refurbished and a set of wire wheels were added. In 1981, with only 35,000 miles om the clock, it had an engine rebuild with the addition of a Holley carburettor. Furthermore a full restoration was carried out between 1988 & 1989 by the Neenah, Wisconsin based Motion Products. In 1991 Mr. Hagerty briefly offered the car for sale before changing his mind and deciding to kept the car. In 1995 it had a recorded mileage of just 43,000 miles, it also won a concourse prize at the 1997 Chicago Historic Races. Since 1998 the car is in the hands of its last owner and registered in the Netherlands. The complete history of this car can be found in the World Registry of Cobras & GT40s. This Shelby still has its original colour combination finish of blue over red and naturally has retained its original, matching numbers engine. This is all borne out by the accompanying documentation which is available for inspection! For instance Mr. Hagerty's original American registration papers are still part of the documentation package. Naturally speaking this car remains in concourse condition. The Cobra handles and shifts like a new car and everything is in perfect working order. In short; a rare and authentic car with only two change of ownership in 50 years. A very special and unique AC Shelby Cobra with demonstrable provenance and ownership and in particular very original state.
Click here for further information!
Report by gallery-aaldering.com
---