The project to recreate a DB4GT Zagato first came to light in the summer of 2014 when a long- standing client of Adrian Johnson asked the question of how much and how long it would take to build a car.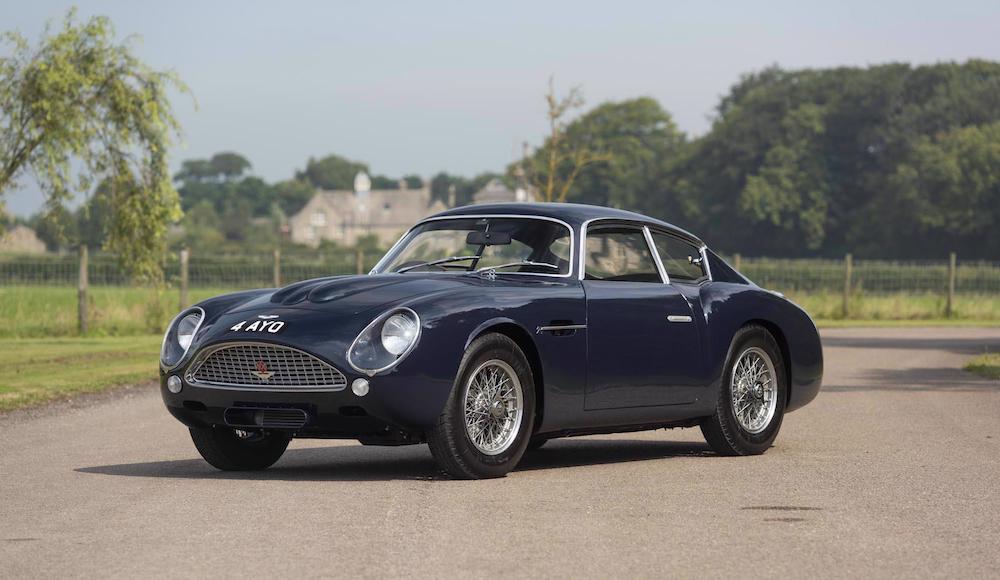 A hand full of recreations have been built in the past with varying success in both accuracy and quality. Under no circumstances Adrian Johnson would agree to build such a car to be another one of the "attempts" to get it right that failed. To build such a car meant getting it right and being highly accurate with attention to detail paramount. To do this, any variations in shape and detail would not be acceptable although some would say all the original 19 cars built were different – this was due to accident damage over the years to most cars with a few exceptions.  This meant the task was to take an original car and have it scanned by a specialist company well known in this field in the preservation of rare original cars thus ensuring the buck that would follow was as good as it could ever be.  Indeed so accurate that panels could even be made from it for original cars if ever needed. When finished this was a work of art in its own right and a joy to look at.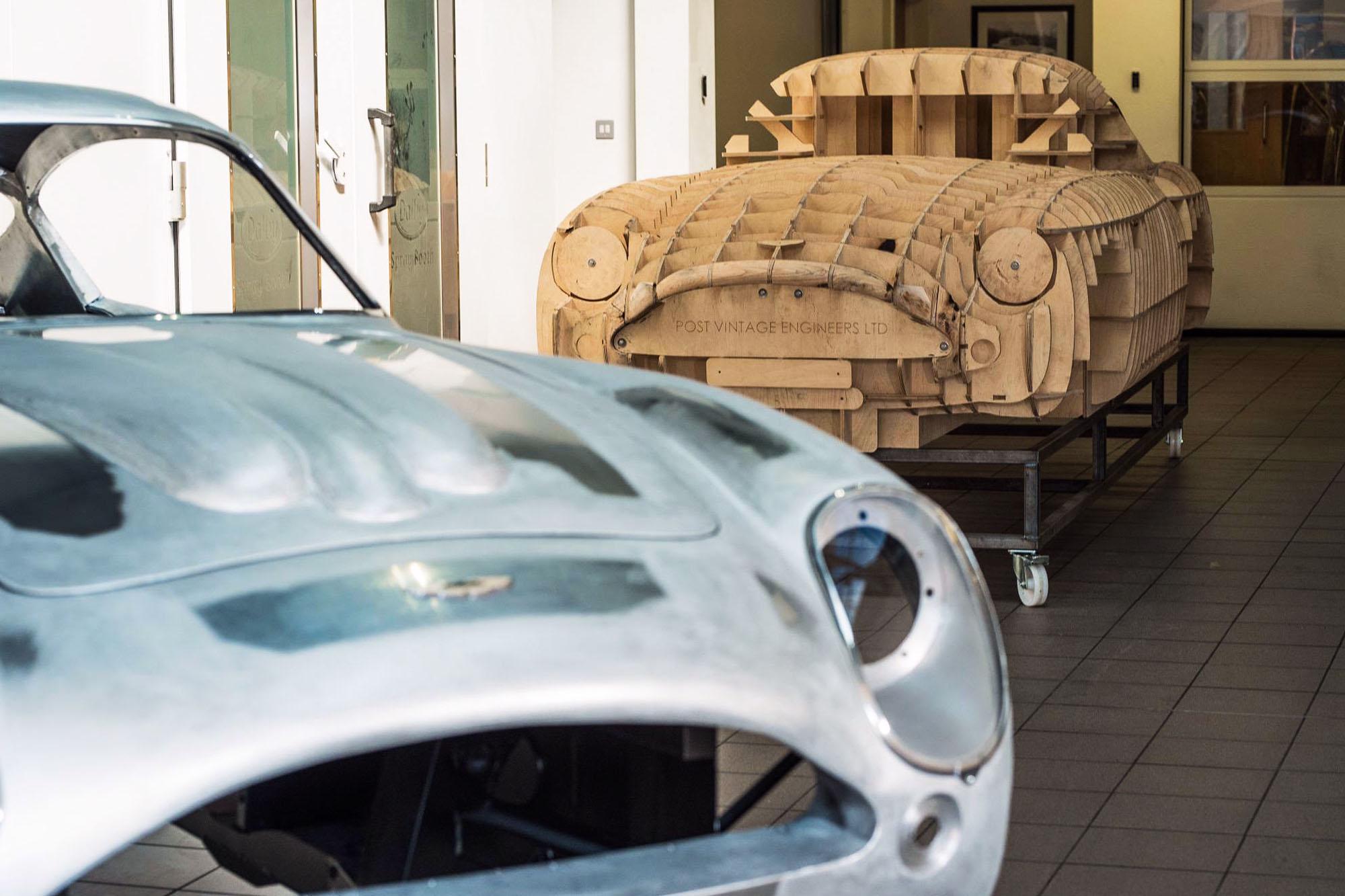 A huge consideration has also been getting the right donor car of the right year and model as some cars have been built on much later chassis and even the wrong model. The donor car was not just a DB4 of the right year but a DB4 "lightweight" as listed in the DB4 Register of which some 25 cars made the  list, all of which were created over a long time frame to be used as a racing DB4 within a fine club.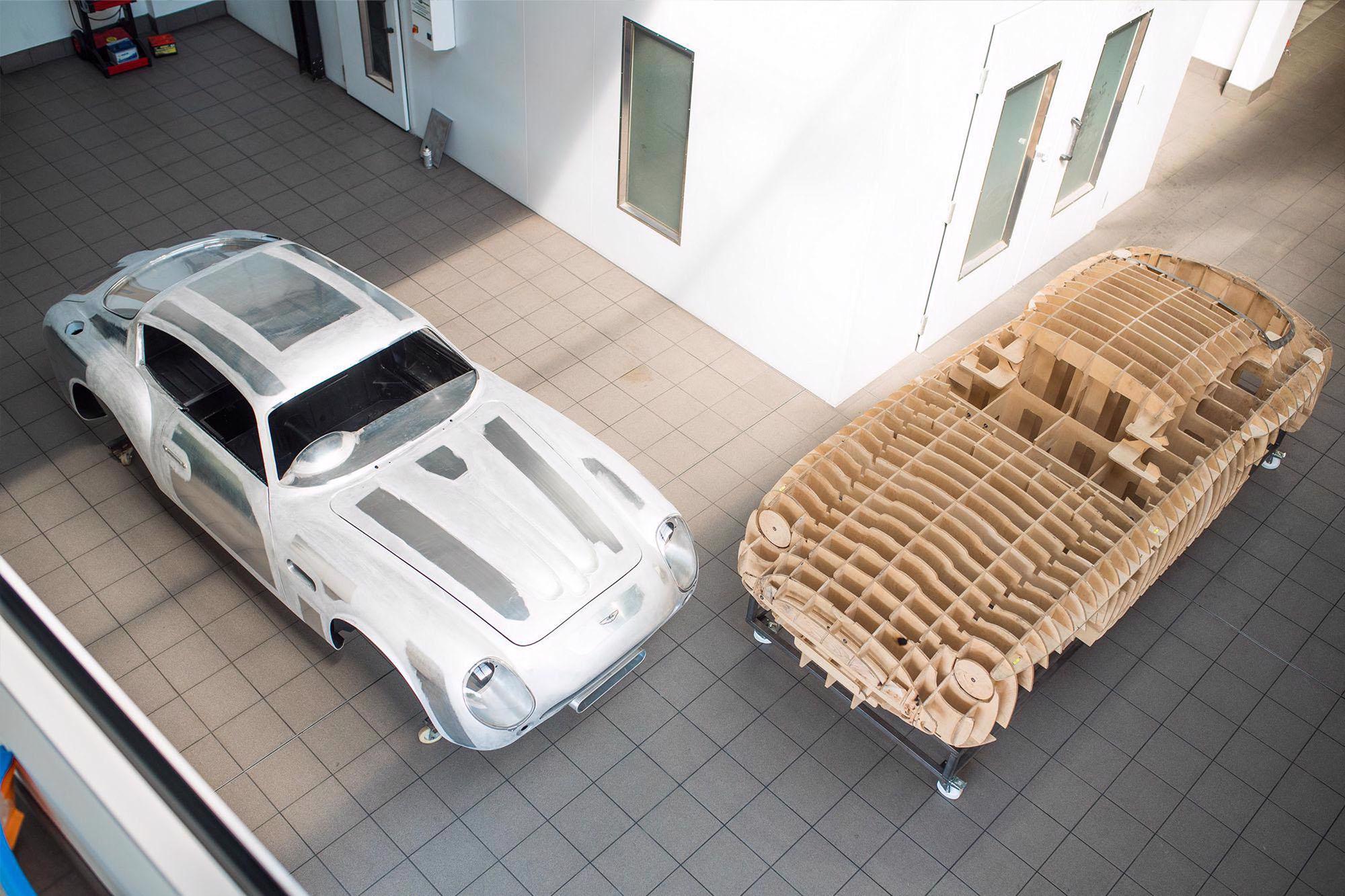 DB4 /352/R still wears its original and definitive number of 4AYO which it raced under for many years. A great pedigree indeed. After many years of successful racing, 4AYO was retired following an accident at Mallory park.
The car is not for sale anymore , but there is another unique DB4 Zagato reconstruction available at Adrian Johnson.
Click here for further information!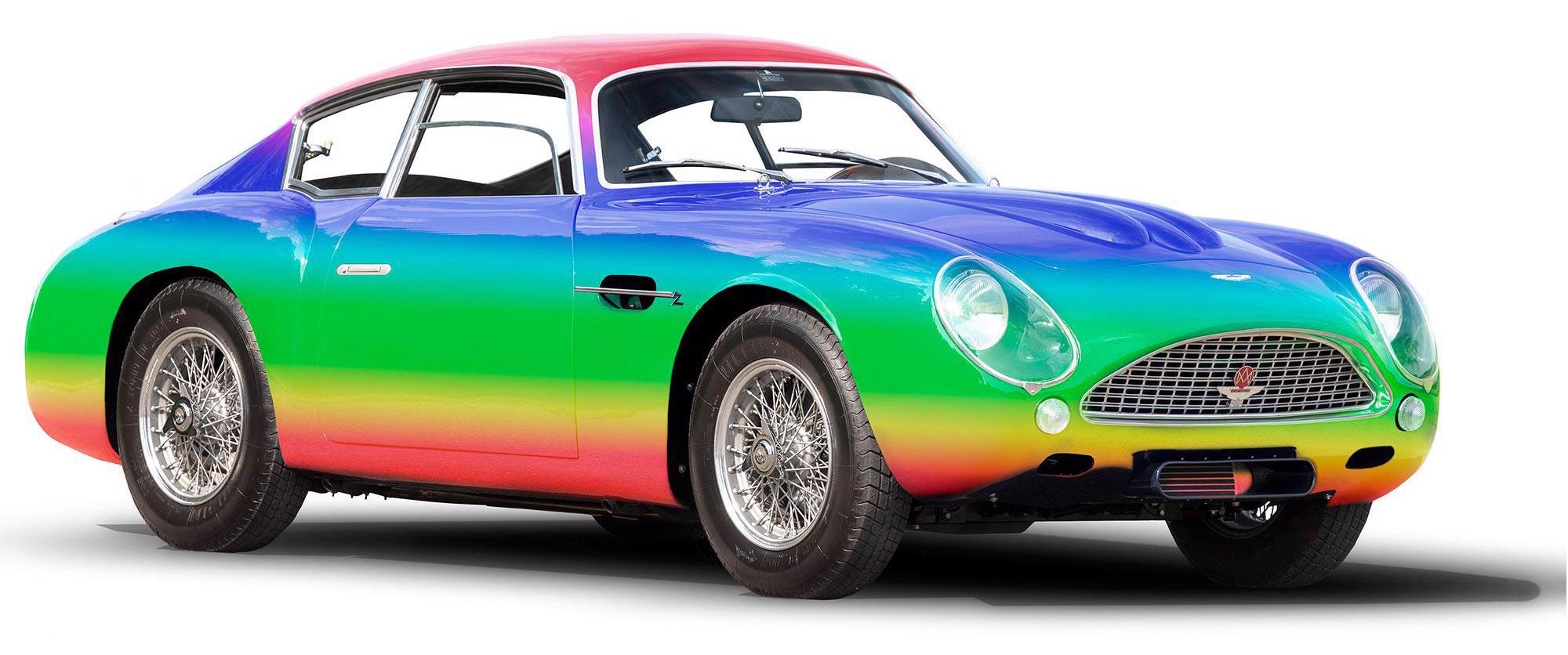 (Body colour for illustrative purposes only – the body has not been painted yet and it can be finished to a colour of your choice)
"It takes 3 – 4 years and about 4000 hours to build one of our highly accurate Aston Martin DB4 GT Zagato recreations. The bodies for these special cars is created using the wooden buck we made from the body of one of the original DB4 GT Zagatos we look after. This left hand drive example fitted with a 4.7 litre engine, will be ready for a new custodian in Spring 2021. It is a highly labour intensive and lengthy process to produce a car with this attention to detail and having just sold the sister car to this example in the summer – we are not sure when we shall build another. A unique opportunity!"
Report by adrian-johnson.co.uk
---