Gallery Aaldering is offering this Talbot Lago T14 V8 America Coupe for sale.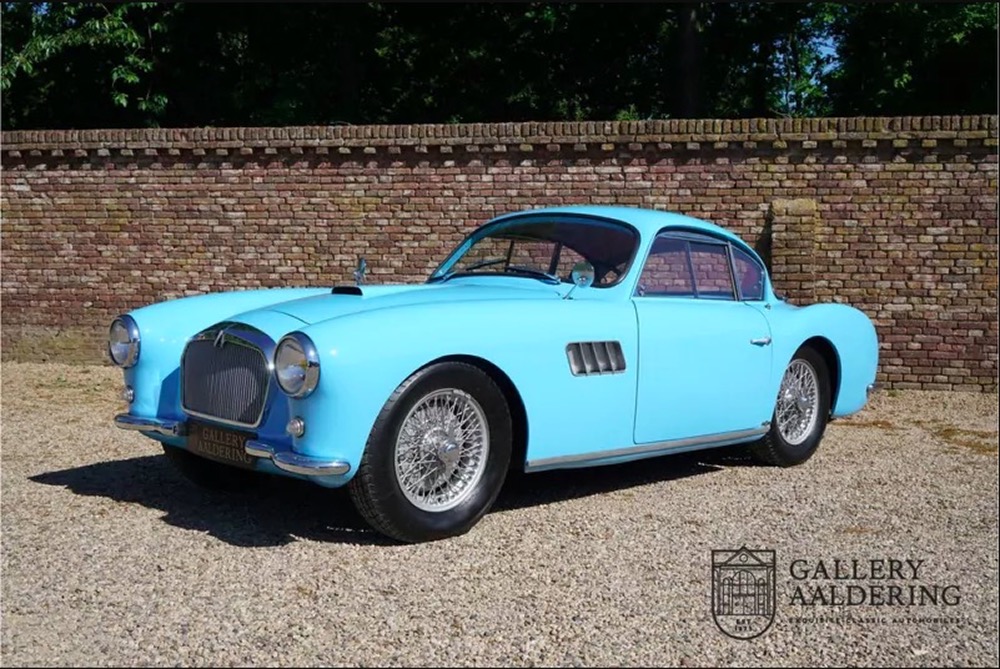 The Talbot-Lago T14 America Coupé 2500 Sport was a Carlo Delaisse design. He was chief designer at the Paris based Letourneur et Merchand Coach-builders. This stunningly proportioned T14 is quite likely his best work. The Talbot-Lago T14 America Coupé 2500 Sport with its V8 engine is a very rare car.
BMW supplied the 2.5 litre V8. The V-8's power was meant to ensure the T14 sold well in the States. According to the Talbot-Lago club 12 Talbot-Lago T14 America Coupé 2500 Sports were built between 1957 & 1959. That figure is however not correct, 13 were actually built. Simca took over Talbot-Lago in 1959, but could not save the marque as Simca had problems keeping itself afloat financially and was not able to support an exclusive brand at the same time. Talbot-Lago silently left the scene shortly after the takeover.
This car is most likely the very last car to have ever passed through the Talbot-Lago factory doors. According to researchers of the brand, this specific car left the factory with an engine and its interior, awaiting completion of the build. This is probably why it was not counted as part of the total production run in first instance. The build on this car was completed by the old Talbot-Lago test driver Georges Grimard by hand. The car became untraceable until it surfaced again in 1968. The car was then in very good condition only needing a cosmetic re-spray some 15 years ago.
The aluminium bodywork is in very good and original condition with straight, thin and correctly aligned body panels. The original 1958 interior trim has been very well maintained and has a wonderful patina. The chassis too is completely rust-free. Mechanically this 2500 Sport is completely original and in excellent condition. The low mileage and excellent maintenance has meant that the car has never needed a full overhaul. In short this is a very rare Talbot-Lago T14 America Coupé 2500 Sport in outstanding authentic condition. It is virtually impossible to discover one.
Click here for further information
---
collectorscarworld is partnering with the most renowned classic car specialists and dealer-ships in the world. We always offer selected rare and sought-after collectors cars and supercars for sale and every day a special car is featured for one of our partners. The passion for classic cars is diverse, sometimes it concerns the beauty of forms that can be admired at a concours, sometimes it is the smell of rubber , old leather and gasoline at a racing event or trip in the sunset.
Or its a classic car you have great memories with or which your parents owned a longtime ago. Classic cars and supercars are an expression of the lifestyle that someone shares with other petrolheads, and which is immortal, enduring and always a lot of fun. If you are looking for a special car or need support in the evaluation and history of cars, please contact us at info@collectorscarworld.com
---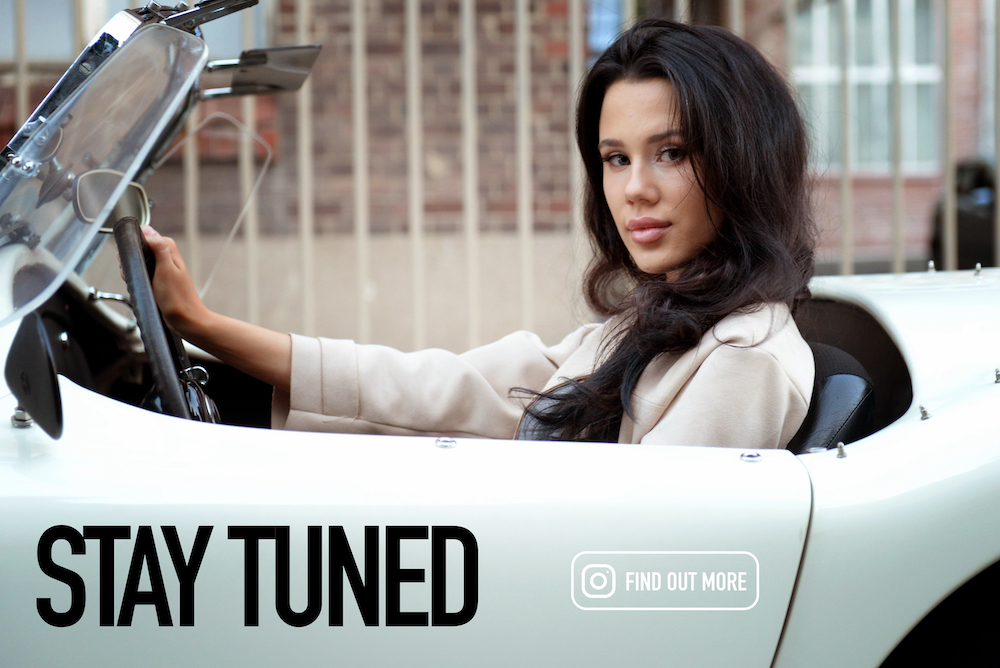 Interested in further "Cars For Sale"? Click here.