This splendid Mercedes-Benz 220S is one of only 1189 produced examples of the convertible model with carburettors!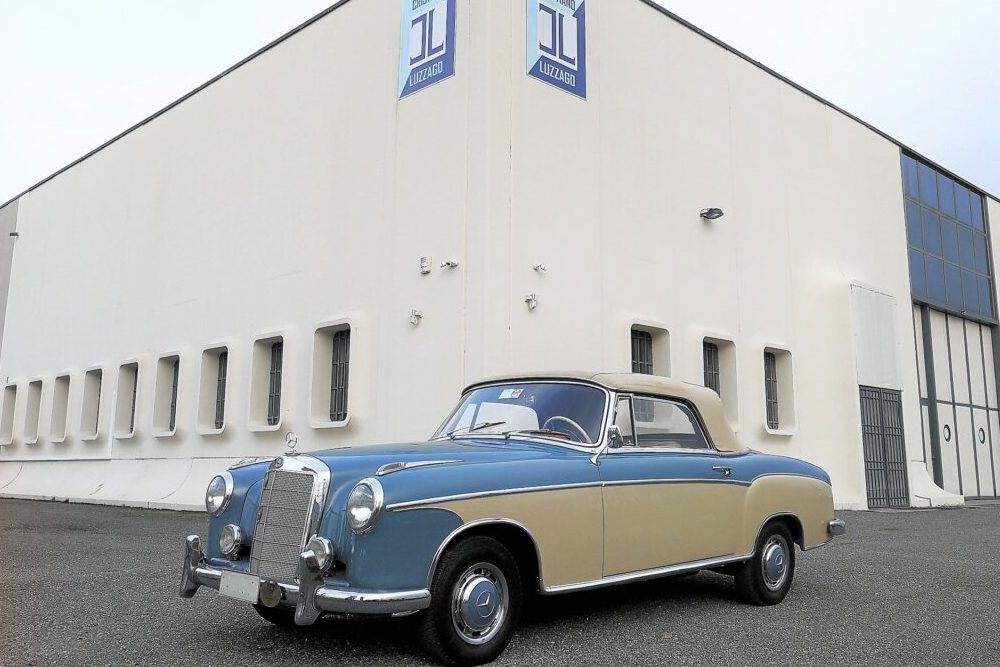 This is a new car registered in Italy which has never left the national territory. It has only had eight owners in its life. After a period of decline and with the introduction of the property tax on motor vehicles, in 1988 it underwent cancellation for non-payment of the same. Later, the owner of an important Mercedes-Benz dealership in Rome acquired it and subjected it to a major restoration to include it in his collection. In 1998 the ASI certification was requested and it was re-registered.
As can be seen from the badges applied to the radiator grille, this is the eighth car registered in the "Italian Mercedes-Benz Register" and the owner of the time was the third member of the register.
In 2002 it obtained the important ASI homologation with the release of the Gold Plate which certifies the total correspondence of the engine, chassis, bodywork numbers and the combination of the original colors.
When the Mercedes-Benz dealership collection was discarded, the car passed in 2014 to another passionate collector of the Stuttgart brand who subjected it to further refinement work at a cost of over 30,000 euros, documented by photographs and statements.
In 2019, on the occasion of the 25th anniversary of the birth of the register, it was exhibited in the official Mercedes-Benz stand at the Padua fair.
Click here for further information 
---
Report by cristianoluzzago.it
---