Automobiles Historiques is offering this AC Ace Bristol for sale.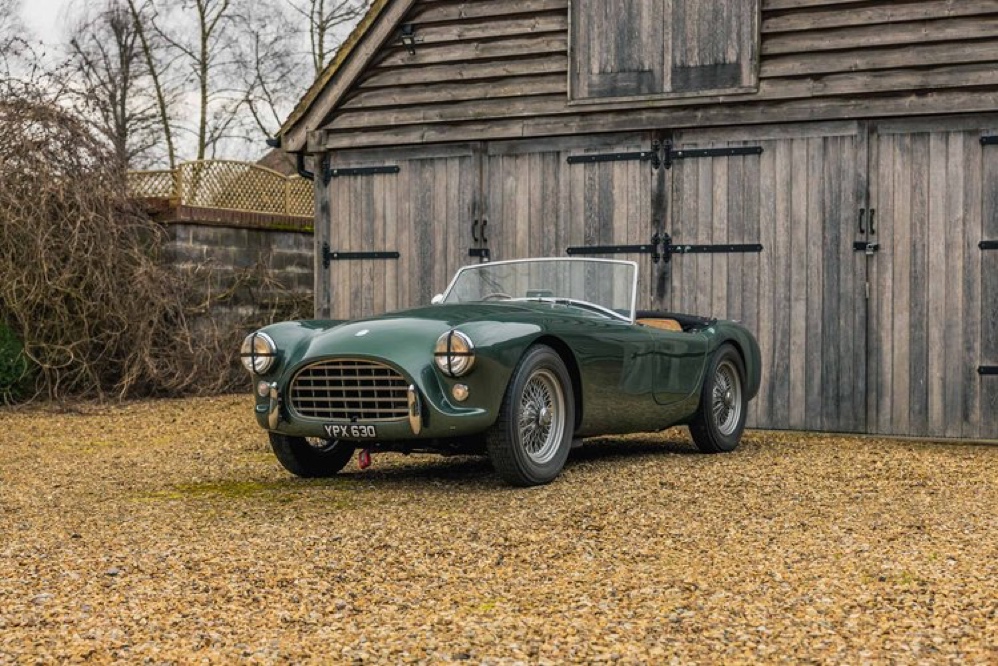 1958 AC Ace Bristol
Chassis Number: BE 367
Registration Number: YPX 630
Was there ever a more aptly named car? Debuted at the 1953 London Motor Show, the post-war Ace transformed AC's image and fortunes. Designed by John Tojeiro, its lithe independently-suspended tubular chassis set new standards of sportscar handling. When the venerable two-litre six-cylinder AC engine was superseded by Bristol's 100D 'six,' mated to a bespoke close-ratio gearbox, with disc front brakes upgrade, the Ace came alive!
The engineer responsible was Ken Rudd, whose AC dealership Ruddspeed in Worthing developed performance tweaks to maximise owners' enjoyment. Proving the product, Rudd and Peter Bolton took a privately-owned road car to the 1957 Le Mans 24 Hours and finished 10th. Eighth in '58 (Dickie Stoop/Bolton), the model's best finish was seventh (Ted Whiteaway/John Turner's Rudd entry) in '59.
First registered YPX 630 in '58, this splendid full-history Ace is chassis BE 367, originally a Ruddspeed demonstrator which competed in period club events including the Gosport Speed Trials. Having passed through Connaught Engineering's hands, subsequent owners included racers Alan Wershat, Viscount Portman and Michael Campbell-Bowling. Acquired by the vendor in 2007, it benefits from a rebuilt engine by Stanton Motorsports (dynoed at 175 HP) and is offered in excellent overall condition.
Price: £230,000
Click here for further information
---
collectorscarworld is partnering with the most renowned classic car specialists and dealerships in the world. We always offer selected rare and sought-after collectors cars and supercars for sale and every day a special car is featured for one of our partners. The passion for classic cars is diverse, sometimes it concerns the beauty of forms that can be admired at a concours, sometimes it is the smell of rubber , old leather and gasoline at a racing event or trip in the sunset.
Or its a classic car you have great memories with or which your parents owned a longtime ago. Classic cars and supercars are an expression of the lifestyle that someone shares with other petrolheads, and which is immortal, enduring and always a lot of fun. If you are looking for a special car or need support in the evaluation and history of cars, please contact us at info@collectorscarworld.com
---