This is the ultimate in French grandeur! The car Gallery Aaldering is offering is a very special Delahaye!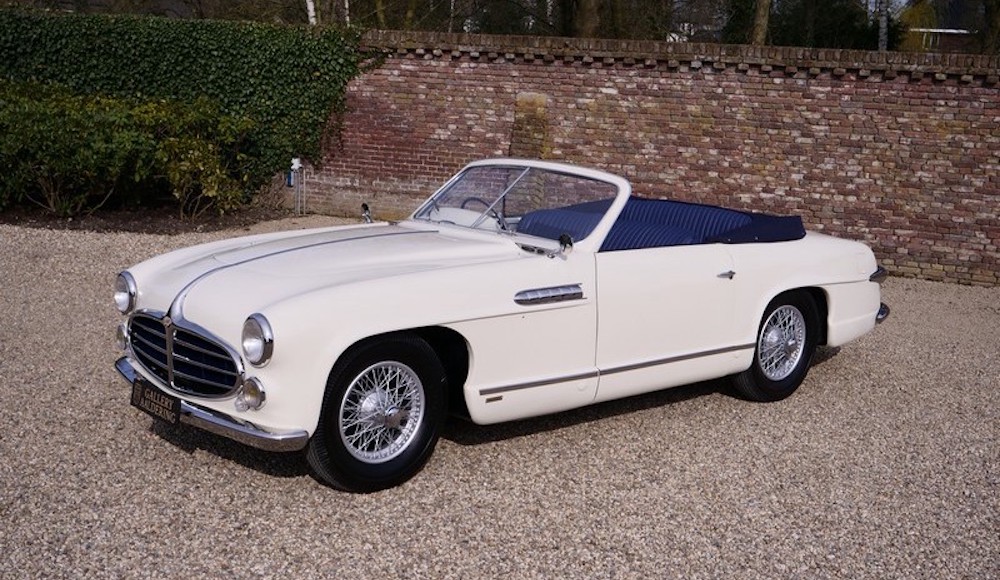 It is an Delahaye 235 convertible by Antem! The Delahaye 235 succeed the 135 series, built between 1935 and early 1954. The 235 series has the famous and renowned 3500 cc 6-cylinder, triple carburettor engine producing 152 Hp and a top speed of 180 km/hr. At the time it was thought that these figures were out of this world and was seen as the "The ultimate in Grand Touring" model by Delahaye. Only 85 examples of the 235 were ever made and came in a variety of body shapes such as the Coupe, Roadster, Coach and Convertible. A number of the days top bodywork builders and designers were commissioned; illustrious names such as Letourneur & Merchant, Figoni & Falaschi, Saoutchik, Motto, Chapron en Antem were engaged! Antem eventually built 14 of the 85 cars of which just 1 out them all was a convertible! The car is that convertible with chassis number 818022. It is a world beating design, a car in which the lines and styling can only be properly appreciated when you see the car in the flesh!
Click here for further information!
Report by gallery-aaldering.com
---