Fiat 2800 Berlinetta – one of only three examples bodied by Carrozzeria Touring! Offered from two decades of single ownership!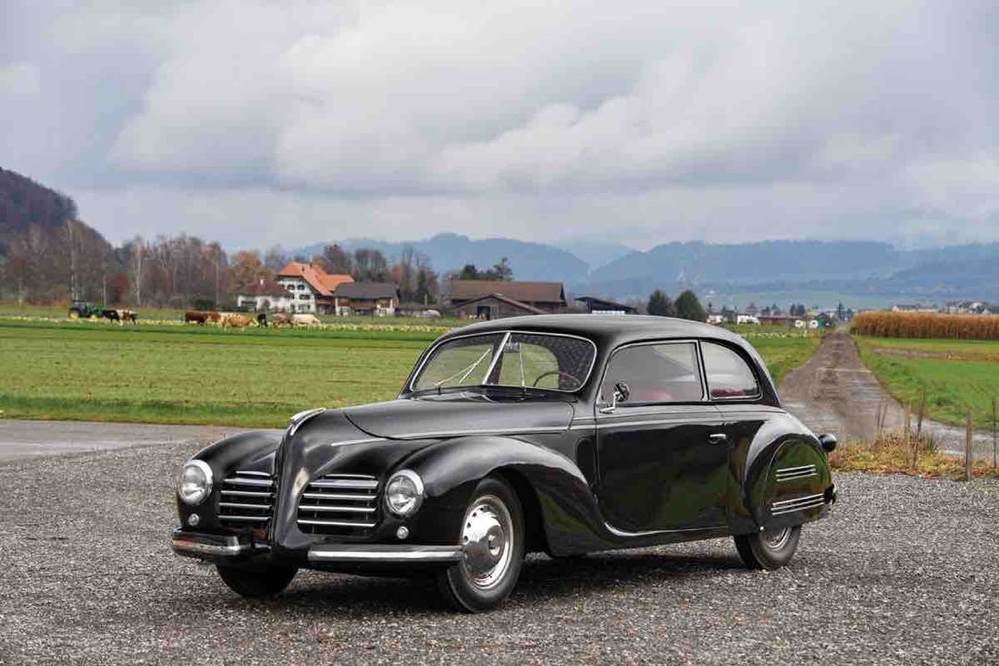 Expensive when new, especially with custom coachwork, it would not be surprising to learn that some wound up with Italy's Partito Nazionale Fascista. While no details have been confirmed, the story of chassis no. 000561 is not without drama. It is said to have been part of the convoy of vehicles used by Benitio Mussolini, Claretta Petacci, her brother Marcel and his family to escape Italy in April of 1945. Documents on file allude to this, yet none are conclusive.
Following WWII, the Fiat was smuggled into Switzerland and later sold to an Italian family residing in Martigny. It would reside with them for 50 years. During their ownership, the car was restored in its present black and red colour scheme, and has been seldom used since. The restoration presents very well, especially when considering its age. Purchased by its current owner 20 years ago, its second Swiss owner since the war, the car has mostly remained in storage since and would be a thrilling acquisition for someone looking to delve deeper into its history.
One of the last Fiats designed before the outbreak of WWII, a grand total of 624 2800s were built. Of these, 210 were built for military use and 414 for private individuals. Only three were bodied by Touring, making this example amongst the most desirable of those in existence.
Click here for further information  
---
---