Pendine is offering this Frazer Nash 328 for sale. One of just 45 RHD examples built and retaining its original engine.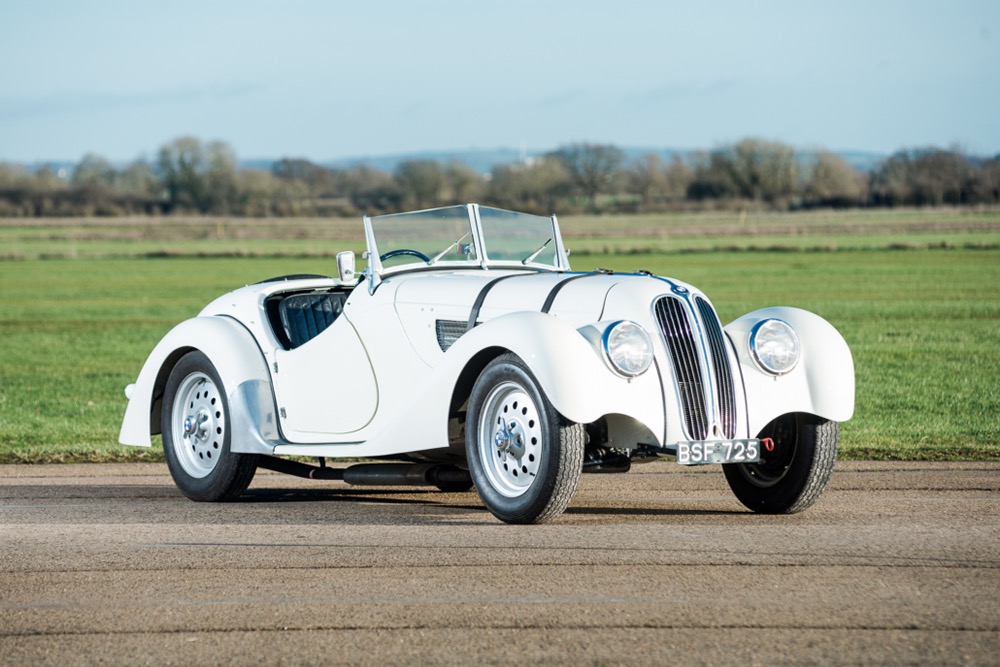 1937 Frazer Nash 328
The BMW 328 was a revolutionary car when new. It won its debut race, the German Eifelrennen, in the summer on 1936. As a model, it competed in almost every international race, rally and reliability trail going, including winning the Mille Miglia in 1940. A total of 461 were built, with AFN Ltd, the Middlesex manufacturer of Frazer Nash cars, becoming the U.K. concessionaire. They sold just 45 Right Hand Drive examples between 1937 and 1941.
Chassis 85120 was supplied new through Glasgow dealer Scott Brown & Co to first owner Jack Miller. Finished in Ivory, it was registered BSF 725 and Frazer Nash records show that Miller regularly used the car, presumably with some enthusiasm as a new prop shaft was supplied in June 1938!
He sold the car in 1939, through well-known dealer Jack Lemon Burton, to Wong Check Quee. Quee was a wealthy Chinese socialite from the Malay states, renowned for his racing exploits at Brooklands in an MG. There is a suggestion in the history file he did the same with his newly acquired 328, although the reference is only fleeting. Quee took the car back with him to Singapore, the first BMW imported into the country. Quee won the Selango Acceleration Test in March, before selling it to an Australian by the name of Don Horst, who competed in sprints and hillclimbs. He sold it to Lee Ching Peng, who painted it gold.
In 1942 it was requisitioned by an Imperial Japanese Army Lieutenant, who broke a half shaft just a few miles after taking it, and Peng managed to reacquire the car and hid it away for the rest of the war on a rubber plantation, removing the gearbox cover to prevent it being driven off. He sold it in 1946 to Lim Peng Ham, who seemed to buy and sell it repeatedly for the next decade! It was still recorded as being owned by Ham in 1971, when it was bought by Roger Scott (still of Singapore) in December that year.
It seems as though he completed a restoration of the car starting in 1973, all of which is extensively documented in the history file, including photographs. It's clear to see the car is largely complete and original, with only the wings missing. This was completed by 1975.
With the restoration complete, he sells it to Professor Sultan Karim, who starts to compete extensively, including the 1979 Malaysia Grand Prix vintage race, coming second. He continued to compete in the 328 in Singapore until the family leaves in 1982. Karim moved to Vancouver, Canada and the Frazer Nash went with him.
In the 1990s the car returns to the UK, is thought to have formed part of the Bernie Ecclestone collection, before being bought by Phil Evans. Evans undertook another complete restoration of the car, and competed in hillclimbs. Peter Warne bought it in 1999, and it was Warne who first assembled the history of the car, distilling from a great wealth of jumbled notes, letters, invoices and pictures the relatively complete and linier understanding of its life as Pendine know it today.
Warne used the Frazer Nash extensively in VSCC and BMW Car Club events, regularly driving long distance all over Europe to race meetings. This included a trip through France to compete at Angouleme, before returning home via the Klausan hill climb in Switzerland. Warne continued to improve the car throughout his ownership with specialists including TT Workshops and Stanton Motorsports.
The previous owner, Neil Perkins, bought 85120 in 2009, who set about preparing the 328 for racing. This included fitting a period-correct BMW gearbox with Close Ratio gears, as well as removing the original engine for safe keeping and fitting a race spec engine by Stanton Motorsports. The early, lightweight axle was rebuilt with Quaife Limited Slip Diff.
The current owner is a dedicated member of the Frazer Nash Club, and currently owns a number of both pre and post war cars. Having just bought a Le Mans Replica, he has decided to part with 85120. During his ownership he had the original engine rebuilt by Stanton Motorsports and reinstated back in to the car in 2020. While the engine was being rebuilt the decision was made to treat the car to a complete repaint to ensure it looks as good as it runs.
This is a well prepared example of the rare Frazer Nash 328. Complete with original factory tools (removed from car for safe keeping) factory records, correspondence and detailed history for over 50 years, the breadth of events this 328 is eligible for, and will be competitive in, is extensive.
Click here for further information
---
collectorscarworld is partnering with the most renowned classic car specialists and dealer-ships in the world. We always offer selected rare and sought-after collectors cars and supercars for sale and every day a special car is featured for one of our partners. The passion for classic cars is diverse, sometimes it concerns the beauty of forms that can be admired at a concours, sometimes it is the smell of rubber , old leather and gasoline at a racing event or trip in the sunset.
Or its a classic car you have great memories with or which your parents owned a longtime ago. Classic cars and supercars are an expression of the lifestyle that someone shares with other petrolheads, and which is immortal, enduring and always a lot of fun. If you are looking for a special car or need support in the evaluation and history of cars, please contact us at info@collectorscarworld.com
---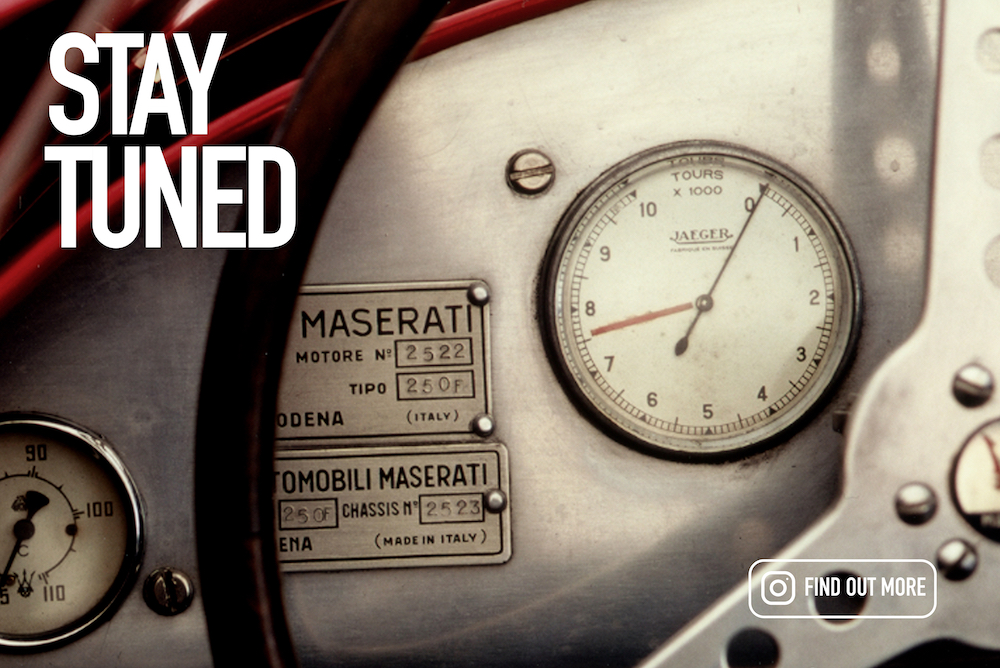 Interested in further information? Click here.