Very rare Alfa Romeo 6C 2300 Gran Turismo Cabriolet Royal (Carrozzeria Castagna Milano) for sale!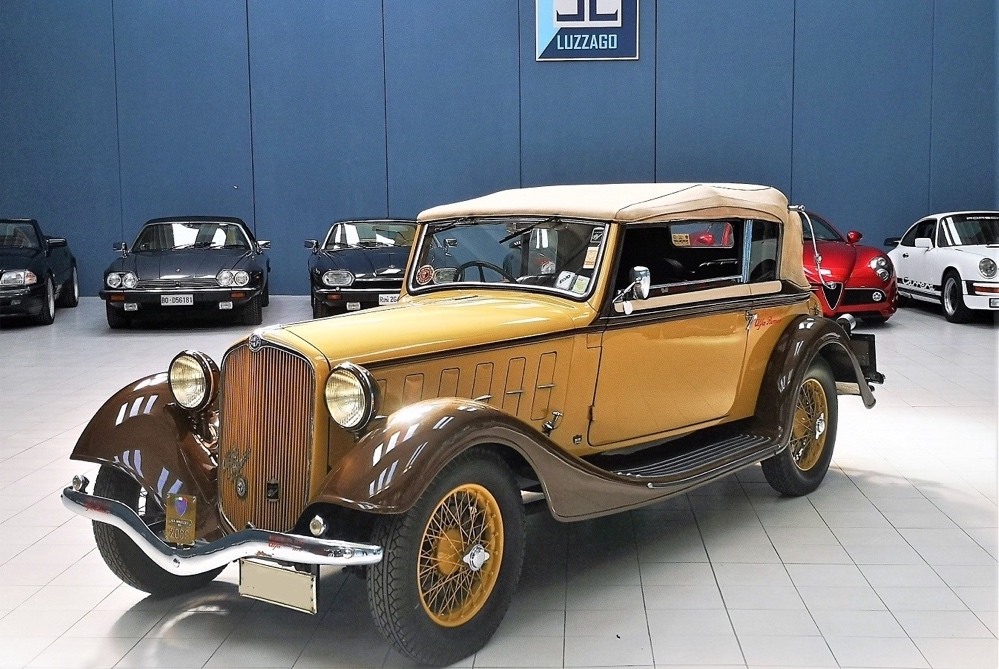 This Alfa Romeo chassis no. 700212 is a Gran Turismo Cabriolet Royal, coachwork by Carrozzeria Castagna Milano, and is part of the first series of 6C 2300, retrospectively called 6C 2300 A.
The car was identified in Argentina in the late 1970s by a passionate vintage car "hound" and imported by him to Italy in 1980. The car was most likely bought new by an Italian-Argentine and had an Argentine license plate BSA510200 (probably from the province of Buenos Aires).
The 6C 2300 GT, chassis no. 700212, is the only "Castagna Royal Cabriolet" in existence today, of which Cristiano Luzzago know.
The model was presented at the 1934 Milan Motor Show at the Castagna stand. From the black and white vintage photos you can see, not well, a light-colored car. It could be this. It is not clear how many exemplars were built, it seems only one: no other have ever been seen.
The advertising pages of the Carrozzeria Castagna of the time, on the other hand, depict this car exactly. The discoverer of the car, chassis no. 700212, then sold it to a well-known collector.
The 6C 2300 GT, chassis no. 700212, is part of a select group of cars from his collection. Ercole Castagna's bodywork is in the form of an elegant convertible, with exceptional finishes and details. It has ascending windows both front and rear, and has an elegantly proportioned hood design.
With the 6C 2300, so-called A, the attention to aerodynamics in the bodywork of Alfa Romeo cars began. The frame no. 700212 is equipped with an additional kit with two SOLEX double-barrel carburettors and dedicated manifold, instead of the standard single double-barrel carburettor. It features the dashboard, a speed limit indicator for individual gears and a smaller than usual clock. Totally original, the car was patiently and totally restored in mechanics, bodywork, in the early 80s.
Today, despite the years since the restoration, it is in good condition and functioning. The no. 700212 has participated over the years in various events, many with RIAR.
To mention a few: the 14th Rally Alfa Romeo Città di Ferrara in 1989, the Alfa Romeo Trophaeum Club in 1990, the meeting with Mario Righini at the castle of Panzano in 1992, the 50th anniversary of AFRA in Settimo Milanese in 1996, the The RIAR event in Poland in 2001 and the Milan-Sanremo Cup in 2005.
But the most significant, perhaps, was the Alfa Romeo Milan-Cape North Reliability Trophy in 1989 (documented by the images of a suggestive video), an event brilliantly tackled and passed. The 6C 2300 GT, chassis no. 700212 was registered in Italy in 1991 and is ready to enter competitions and main elegance concourses.
Click here for further information
---
Report by cristianoluzzago.it
---