For Wurm, cars are fantastic objects that are loaded with youthful desire. But he is also aware of the current public debate surrounding cars. This discussion should not only be conducted intellectually, but always also on a sensual level. Accordingly, Wurm's sculptural interpretations of the theme have a correspondingly inviting appearance: although constructed of hard material, the sculptures' soft and graceful lines have a tactile, if not seductive quality, that makes them almost seem alive. Erwin Wurm's over-shaping of forms turns headlights into eyes, the front into a face.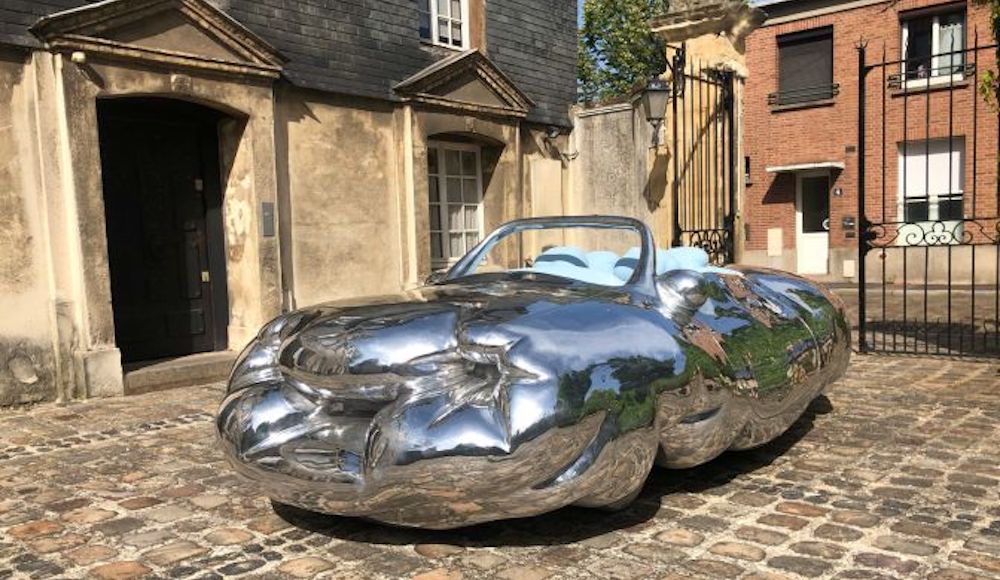 The torso of a Porsche 911 is actually hidden underneath one of his "fat cars", which would probably no longer exist if Erwin Wurm had not made it into a very special specimen. It was preceded by numerous smaller models, the first of which dates from 2001. The artist created one of them in 2019 as a "Fat Convertible", virtually life-size and made of cast aluminium, with all the sensual qualities of the seemingly living cars but made of a material suitable for permanent outdoor installation.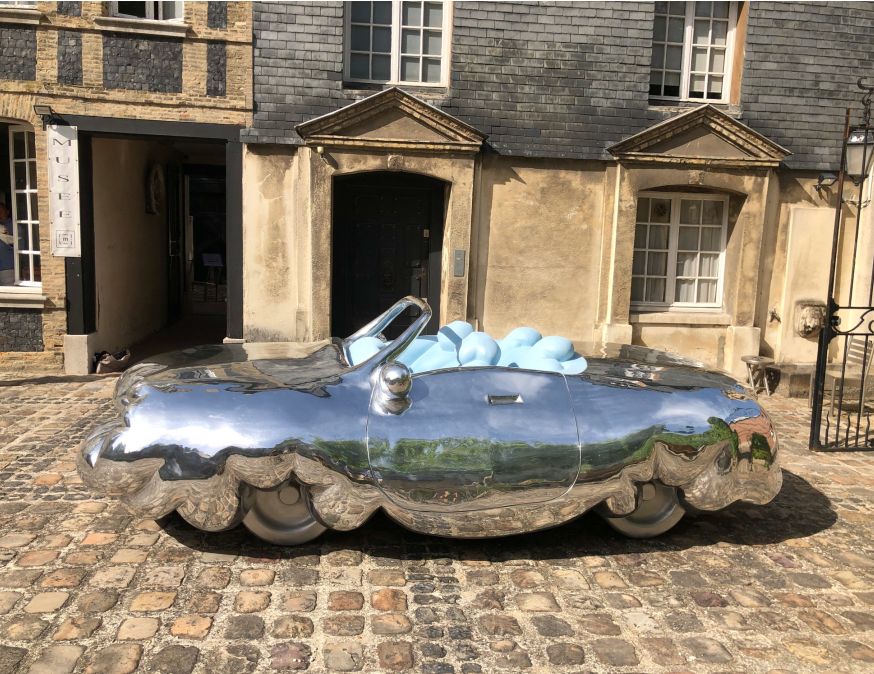 His sculptures are a humorous complement to the highlights of automobile history and can be read as a sculptural contribution to this rich history. Of course, his interest extends far beyond the subject of cars. Every object of everyday life thus can become an object of art. Even a cucumber, a bag, or a sausage – Erwin Wurm's art uses all objects to gain insights on both personal and social topics. All these aspects can be experienced in the exhibition at the booth of KÖNIG GALERIE. Erwin Wurm's works are not only an enrichment for art collections, but also an opportunity to expand your collection of noble testimonies of automotive cultural heritage at the Retro Classics Stuttgart. KÖNIG gallery will be happy to advise you.
Erwin Wurm (born 1954) lives and works in Vienna and Limberg. Over the course of this year, Wurm's works will be shown in several individual museum exhibitions, including Museum Tinguely, Basel, St. Stephen's Cathedral, Vienna, Taipei Fine Arts Museum, Taiwan, and others.
Wurm has already been represented twice at the Venice Biennale. At the 54th Venice Biennale in 2011, he presented his installation "Narrow House" at the Palazzo Cavalli Franchetti in a joint event with Glasstress. For the 57th Biennale 2017 he returned to Venice to represent Austria.
Wurm's works are included in many collections of important international institutions, including the Tate Modern, London; the Museum of Modern Art, New York; the Solomon R. Guggenheim Museum, New York; the Centre Pompidou, Paris, the Albertina, Vienna and the MMK Museum für Moderne Kunst, Frankfurt.
Report by retro-classics.de
Photos by KÖNIG GALERIE
---