"Don't worry" we keep telling ourselves. "It's just a one-off, a styling exercise. A singular execution of someone's vision." That someone is will.i.am and that execution, is of a perfectly good, entirely innocent Mercedes-AMG GT 4-Door, to create the WILL.I.AMG. The name is actually one of the least weird things about what is, and there's no other way of describing it, a real Frankenstein's monster of a car.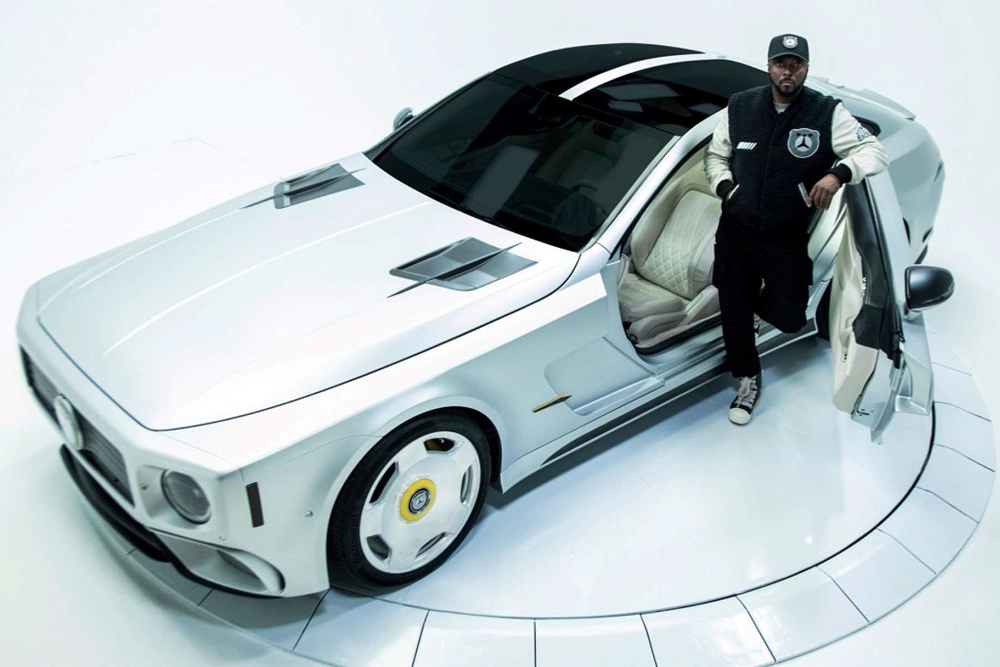 Also referred to as 'The Flip – Innovation for Purpose', the point of the whole project is to push and indeed exceed boundaries in design and imagination with cars. Well, boundaries have certainly been pushed. So let's say what we see and what we see is an AMG GT 4-Door that's had its torso (the back doors) removed, and the face of a G-Class grafted onto its nose. There's a bit of custom coachwork on the bonnet and wings and a couple of nods to the SLS AMG. These are joined by monster monoblock alloy wheels and suicide doors.
The badges you'll note have been modified, with the three-pointed star being joined by a bear, the addition of which is said to be inspired by the sound of Mercedes-AMG engines. Indeed, Will.i.am also said of the car that "I didn't touch the engine, because AMG really does make the best engines". An entirely custom engine for this project would likely be a budgetary concern also.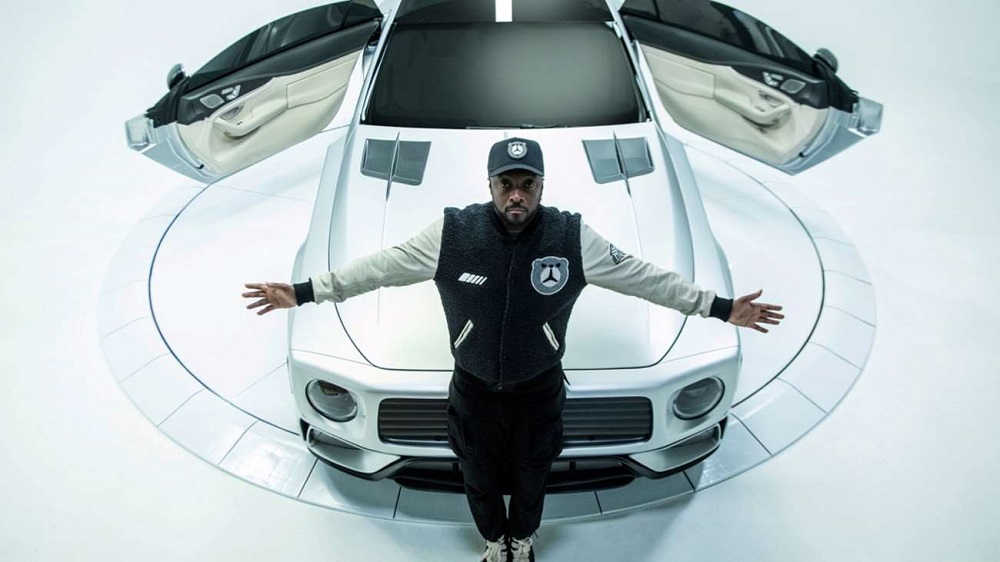 Challenging though it is to look at, it is at the very least in the name of a truly excellent cause. Activities surrounding the car, including presumably its in-person reveal at the Miami GP this weekend, will be geared towards aiding will.i.am's i.am/Angel Foundation, helping to lift families and communities out of poverty.
"I grew up in a ghetto," the musician said. "I grew up with hip hop. I watched legendary hip hop artists rap about Mercedes, so it was always a dream to own a Mercedes. For a lot of inner-city kids, owning a Mercedes is a symbol of progress and advancing out of struggle."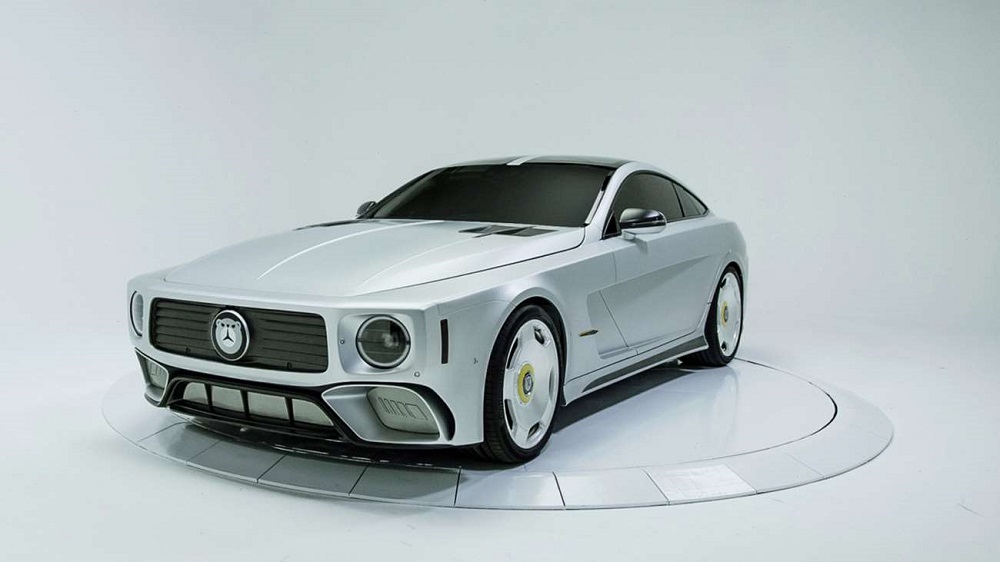 It is of course a cause that's very dear to seven-time F1 world champion Sir Lewis Hamilton's heart also. A champion himself of creating opportunities and eroding socioeconomic boundaries, he'll be in attendance at the car's reveal in Miami before the racing gets underway.
"Our cooperation with will.i.am has reached a new peak with 'The Flip'" comments Philipp Schiemer, Chairman of the Board of Management of Mercedes-AMG.
"We have inspired and motivated each other in the realisation of this holistic concept, which is far more than an exceptional automotive one-off. We take our responsibility to society seriously. The success of Mercedes-AMG as a Performance Luxury brand also depends to a large extent on inspiring the next generation and giving them easy access to the latest technologies and digital progress. It is part of our tradition to always be pioneers and to dare to do something new."
If you are interested in more news click here.
---