CURVISTAN is a temporary Hang Out / Gallery / Store in Munich by Stefan Bogner, powered by Porsche and TAG Heuer. Come in and enjoy!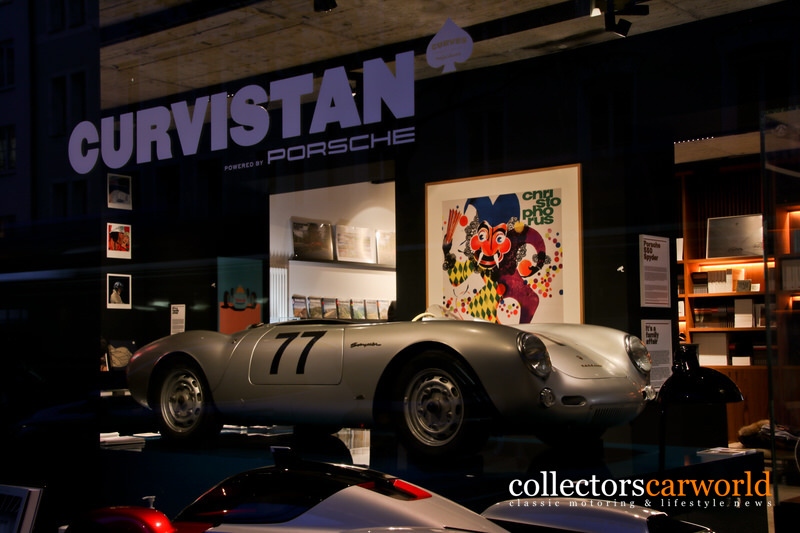 Stefan Bogner, in case you don´t know him, is the founder and publisher of CURVES, a car magazine without cars about the thrill of driving and exploring the most scenic roads on this planet from Switzerland or Italy even to Iceland or Thailand. Furthermore, he has published several books, for example about the Großglockner or Stelvio Pass, and they even feature cars, mostly Porsches.
Three chapters are exhibited at CURVISTAN
The first one started at the end of October, called "TIME-RACEDRIVER WATCHES". It was about lap times, featuring rare pieces of beautiful TAG Heuer stop watches and timepieces like the Heuer Monaco and the star of the show of course, Steve McQueen´s Porsche 908/48. The very car that he drove in the legendary movie LeMans.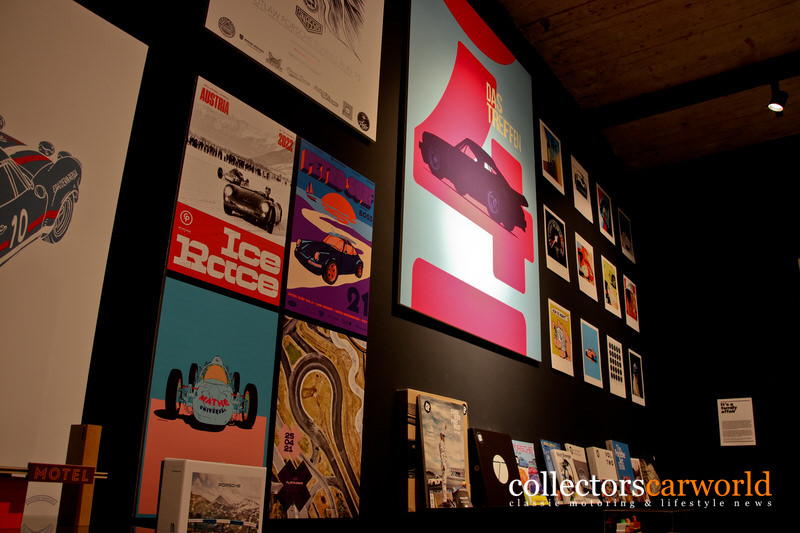 For the second chapter the attention was turned to the global Porsche community. "Here we show, how colorful and diverse the community around Porsche is", says Stefan Bogner, "It´s not like most of the people think, that the owners of Porsches are always old and grey-haired men, and here we present that." The walls are covered with beautiful pictures from around the world showing the "Zuffenhausen Spirit". Starring meetings like the GPICERACE, das Treffen, Onassis and many more, but also beautiful art work. A lot of different approaches but all sharing the same spirit that is Porsche. On the spot where Steve McQueen´s Porsche 908 stood the last time I was there, now on display is a different but not less fascinating automobile. Namely a 1955 Porsche 550 Spyder, chassis number 550-0050. This piece of art on four wheels is one of only 90 units that were built between 1953 and 1959 and a milestone in the Porsche history. The weight of this mid-engined rarity is just 590 kilograms, and combined with its 110 horsepower strong "Fuhrmann engine" rocketing fast. In that period, 550 Spyders were competing in all of the big races, like the Targa Florio or LeMans and were feared by their competitors such as Jaguar and Ferrari. No matter from which view you look at this hand-built coachwork, the delight just doesn´t end.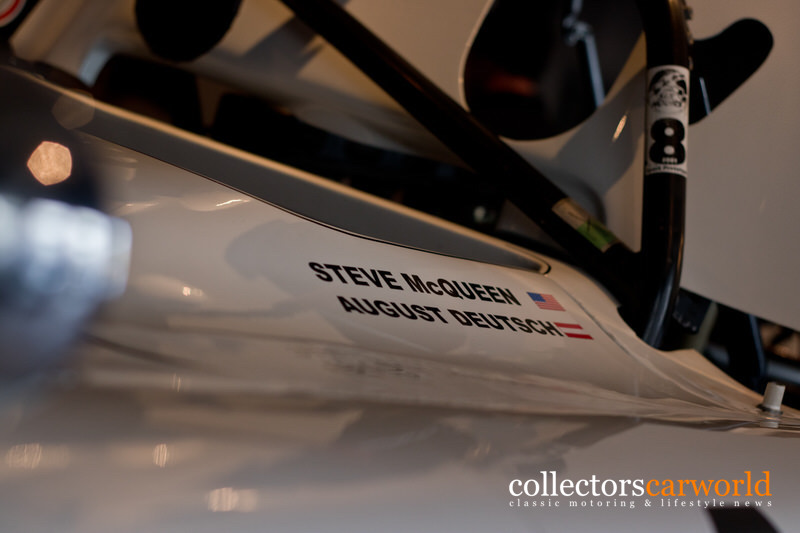 Strolling through this rather special gallery in the middle of Munich, it appears that the time has stopped, while you´re having great conversations with petrolheads or browsing through the books having a cup of coffee.
---
Chapter three starts on the 6th of December.
Visit CURVISTAN until the 24th of December.
Corneliusstraße 2, Munich
Tuesday – Saturday, – 11am – 8pm
---