1st Palm Springs National Championship – November 3/4 1956. After winning the under 1500cc race for modified cars in Joe Lubin's Cooper-Climax, Bob Drake finished sixth overall and first in class behind the wheel of this DB3S Aston Martin in the big car event.
During the week prior to Palm Springs , a persistent rumor claimed that Drake had been offered the chance of driving for the Aston Martin Team if he performed well. Neither he nor the factory. Representative had any comment on this…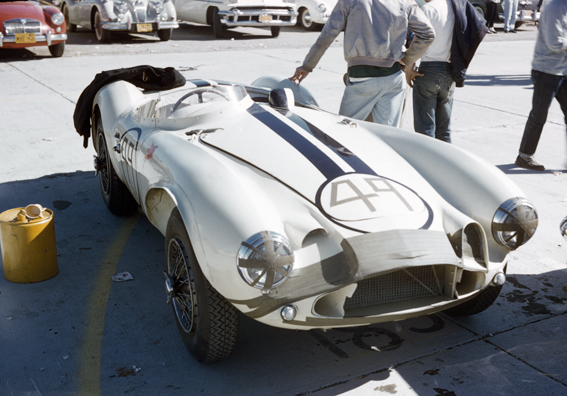 "Dear Tony, On the day before Christmas a large box arrived and what fabulous contents! You have created a truly epic effort. The design, the text and the photos are all fantastic. I expect to be reading it carefully over the weeks to come. You have every right to be deeply proud of this superb achievement. Bravo! We wish you every success with this wonderful book. With best regards" Peter Sachs
---
Weekend Heroes 2 is about sports car drivers, spectators and enthusiasts that made the scene in California in the 1950's. The fascinating books are not merely nostalgia ; those early years from 1950-1957 truly were magical – filled with special cars and special people , who have genuinely become our heroes. The three books are the most people focused sports car racing books ever. Photos never seen before and never published before. Almost six hundred pix in full color and over three hundred in black and white. Tony's books are all extraordinary and have never disappointed anyone. They are true masterpieces and levels above other period racing books.
If you want to order Weekend Heroes 2 here is the link: corsaresearch.com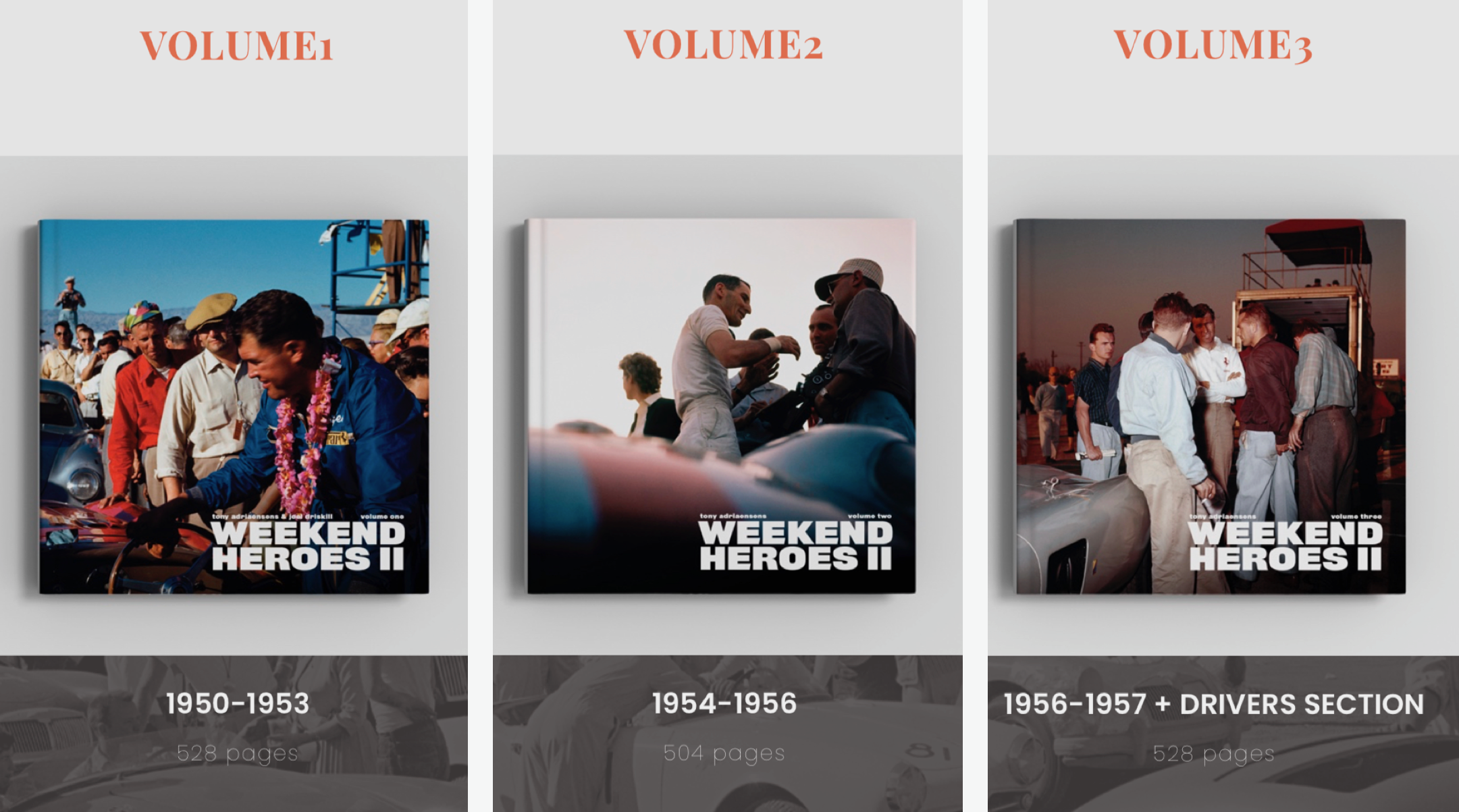 Report by Tony Adriaensens/ collectorscarworld.com
Photo by The CPA Collection
---