A California hypercar that emits only water vapor has proven to be more than vaporware as it took to the desert roads of Nevada and the Las Vegas Strip.
Hyperion first revealed its XP-1 in summer 2020, claiming that its fuel cells would deliver 1500 horsepower, a top speed of over 220 mph, and 0-60 mph in 2.2 seconds. It was also said to be able to drive 1000 miles on a full tank of hydrogen gas.
Now the company has released footage of the first prototype driving in and around Las Vegas where the annual tech fest CES should have been taking place. It's impossible to tell much from the short film, but the camouflaged car does seem to look the part, and you can just about hear the whine of its electric motors in the soundtrack.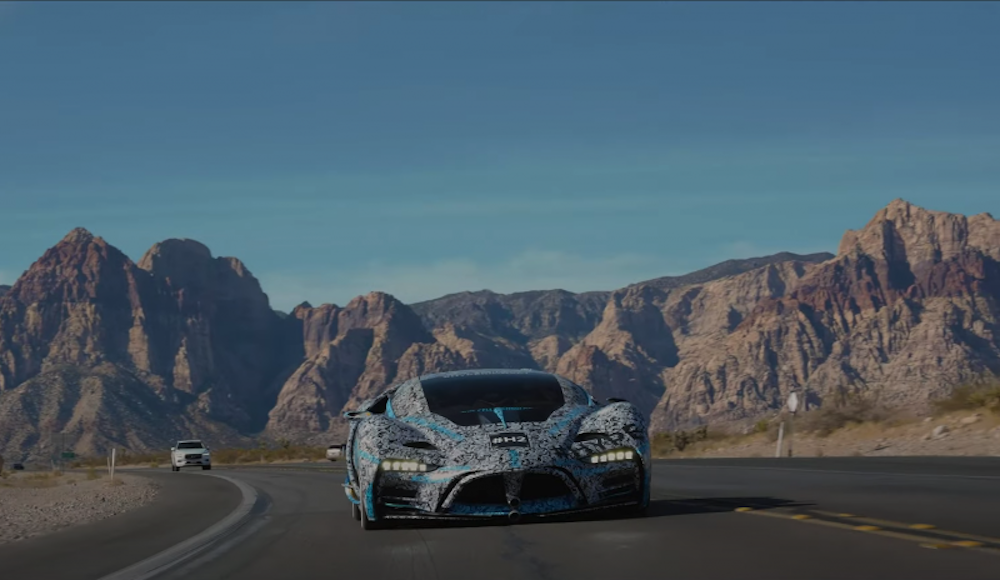 Hyperion says it will build 300 XP-1s with deliveries beginning in 2022 and others are also investing heavily in hydrogen. Toyota has just released its second-generation Mirai and Hyundai has its Nexo, while Scuderia Cameron Glickenhous has teased a car that would make the Hyperion look tame.
The SCG 009 Concept is a fabulous Seventies-style wedge of a machine with a claimed range of 2800 miles. All the company has said so far is, "SCG 009 Concept. Liquid Hydrogen Fuel Cell. Range [New York to Los Angeles]. One's grasp should always exceed one's reach."
The incredible performance and range promised by these two hydrogen hypercars is certainly an enticing prospect, but whether either will make it to production remains to be seen.
---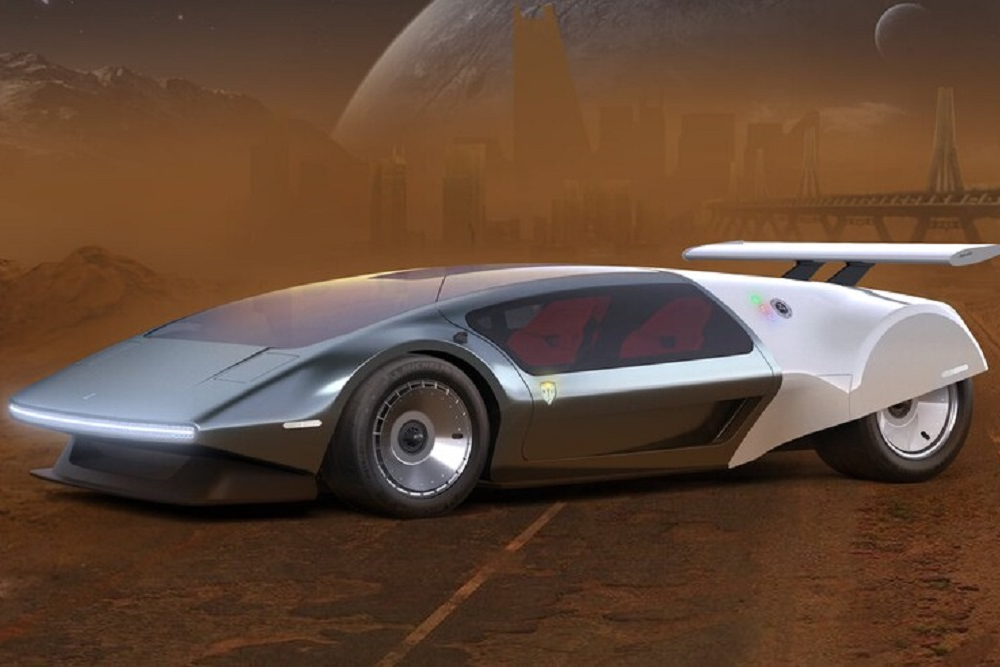 Report by Nik Berg for hagerty.com
---