For more than a century, Rolex has stood apart as the most legendary brand of watch in the world. A Rolex conveys many things: a luxury timepiece, a tool of power for movers and shakers and the symbol of passage into adulthood. New labels pop up, styles come and go, but the brand at the top never changes. Ever the record setter—the Daytona that had belonged to Paul Newman was auctioned by Phillips in New York in October 2017 for $17.8 million— it comes as no surprise that Rolex is the most collected watch brand in the world.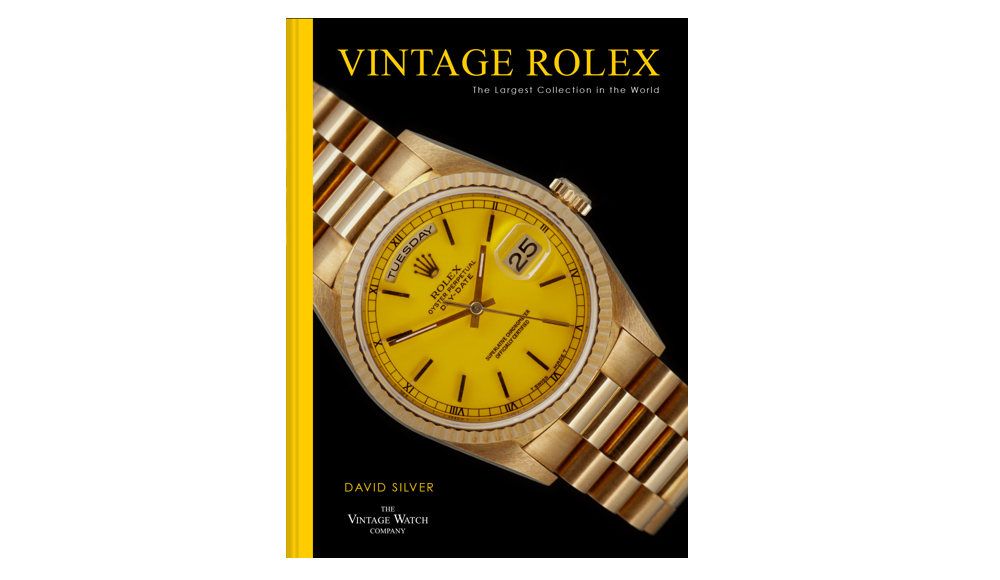 The Vintage Watch Company is the only store of its kind in the world, with a devoted client base of devoted Rolex aficionados, from royalty to sporting legends to stars of the silver screen. Throughout, father and son, John and David Silver have been carefully cataloguing and amassing one of the largest pictorial records of vintage Rolex watches in the world. Published to celebrate the company's 25th anniversary in late 2020, the book contains a unique pictorial collection of vintage Rolex watches that have passed through the shop during the past 25 years.
More than 1800 watches have been photographed and are described in detail in the book. From early Rolex pocket watches to the world's first wristwatches, elegant in their simplicity yet revolutionary in their impact, to the very first Submariners, iconic Daytonas and jewel-encrusted Crown Collections, the mesmerizing archive of vintage timepieces charts the extraordinary rise of an extraordinary brand. Choose from the First Rolex Submariner, later coined the James Bond, or the Early GMT-Master made for Pan Am transatlantic pilots. Read about the First Explorers made famous by the 1953 Everest Expedition or the later Explorer II worn by Steve McQueen. Marvel at Early Vintage collections, from the Officer's Pocket Watch to the Ladies' Diamond; from the Oyster and the Stella & Stone collections, to the Sport Collection.
This book is a perfect gift for all lovers of luxury retail as well as passionate collectors of Rolex watches who will want to read about the models they own.
Click here for further information
Report by pavilionbooks.com