The Villa di Striano is one of the most valuable historical buildings in Mugello and it is an Historic Residence of ADSI (Italian Historic Houses Association).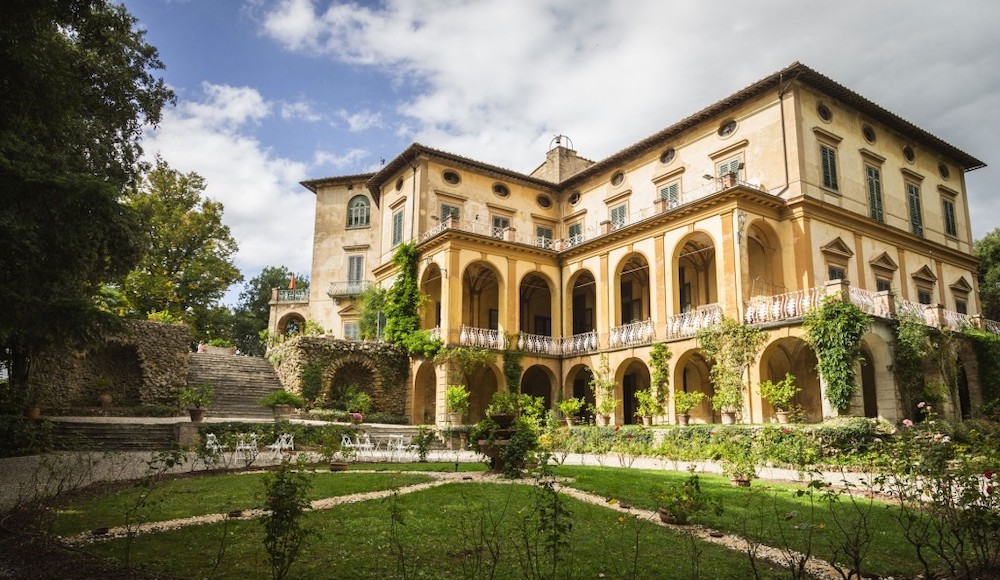 Surrounded by Apennines, it is one of the most beautiful breathetaking view of the Tuscany countryside. It has a vaste English style historical park with majestic old trees also of rare species. If you visit this stunning venue you can breathe the atmosphere of a past lifestyle, romantic and intimate paths lead you through the park's shady routes, down it's narrow steps, to it's little caves and fountains.
The sunny Limonaia, designed by Del Moro under the Buontalenti influence, offers visitors the pleasure of an unexpected surprise.
The wide and versatile interior halls are suitable to organize any kind of event. Villa di Striano is the ideal place for exclusive and prestigious events.
Click here for further information
more information: villadistriano.com
---