This unlined sneaker in suede calfskin with an amber rubber sole evokes earthy shades and a vintage feel. Light and soft on the foot, it has a removable insole.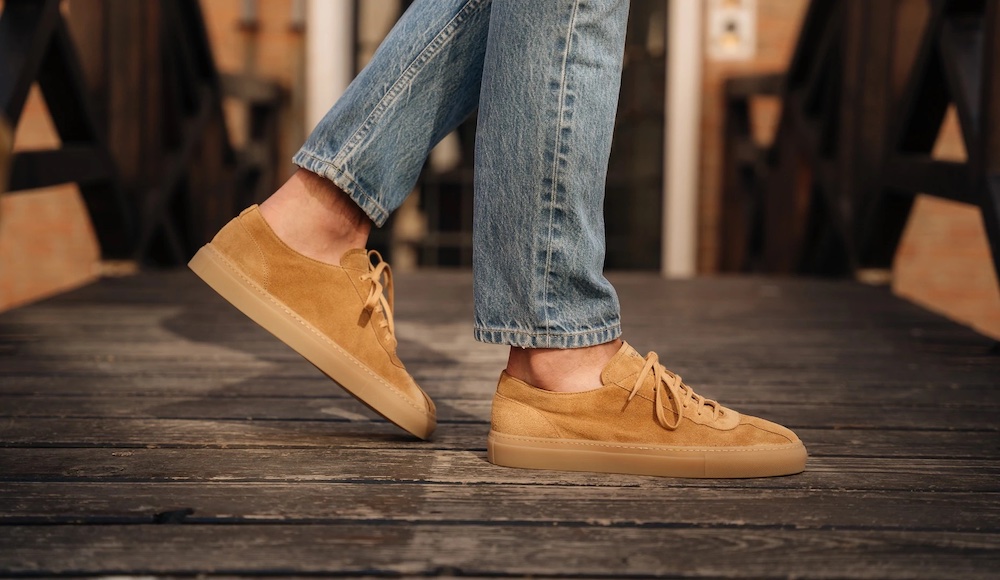 The logo has been specially redesigned for this sporty line with simple profiles: in a word, essential. Team this shoe with a grey melange T-shirt under a linen safari shirt, and a pair of jeans.
Each of the shoes follow the centuries-old tradition of Italian craftsmanship, the one handed down from father to son, from generation to generation. Velasca make them in the heart of Italy ― in Montegranaro, the Marche region ― where the whole urban fabric is built on the craft of shoemaking. Together with the artisans, Velasca selects the best materials to get that kind of quality you expect in the products. From choosing the leather, or the binding technique, to the application of the sole, every step is handmade in Italy.
Click here for further information
more information: velasca.com
---