The Tyrrell 006 was one of the most successful Formula One race cars of the ELF TEAM TYRRELL. It was designed and built by the Tyrrell Racing Organisation and was introduced at the end of 1972. It raced in the 1973 season with the two times champion Jackie Stewart and the very talented Frenchman Francois Cevert.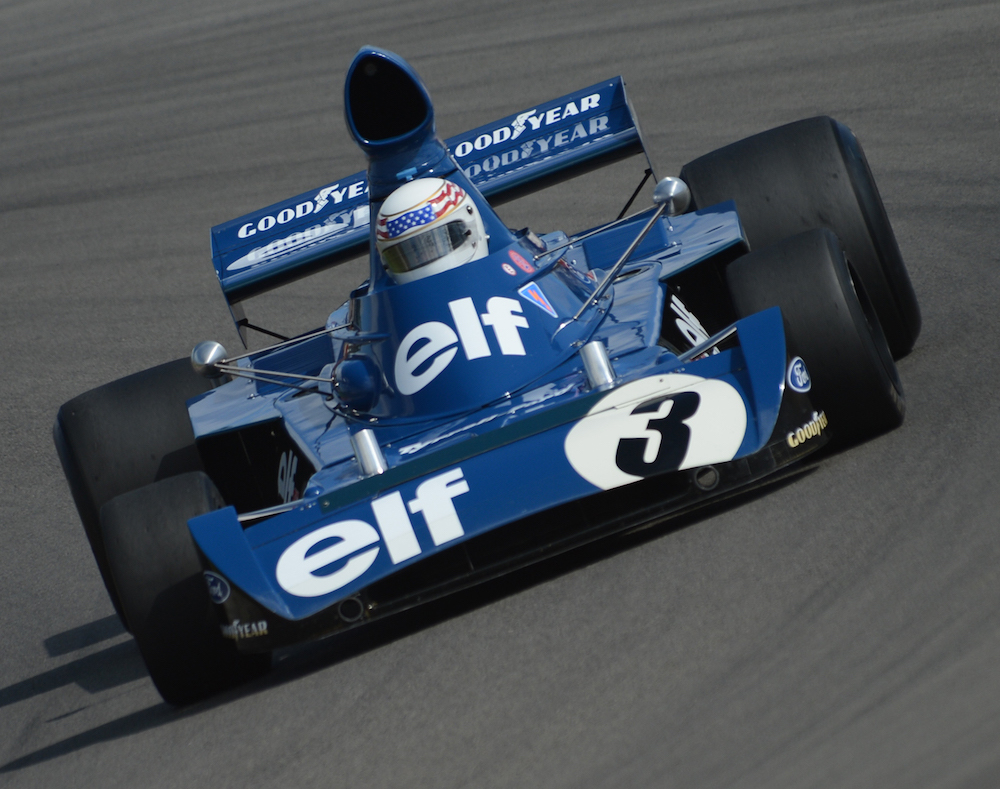 The 006 was raced for the first time in 1972 Canadian Grand Prix by Jackie Stewart's teammate and protege Francois Cevert. The 006 was a very slightly reworked version of the preceding Tyrrell 005 car, but in contrast it was the first Tyrrell-built model to be replicated, the number 006 becoming a model- rather than chassis-number; previous Tyrrells were one-off constructions. In total there were three Tyrrell 006 chassis built: 006; 006/2; and 006/3.
The Tyrrell 006 was designed by Derek Gardner and it looks totally different to their greatest opponent the JPS Lotus 72D/E driven by Emerson Fittipaldi and Ronnie Peterson. Two different concepts to make sure that the new safety regulation about mandatory deformable structure to be built into the sides of the cars,for the 1973 season could be fulfilled.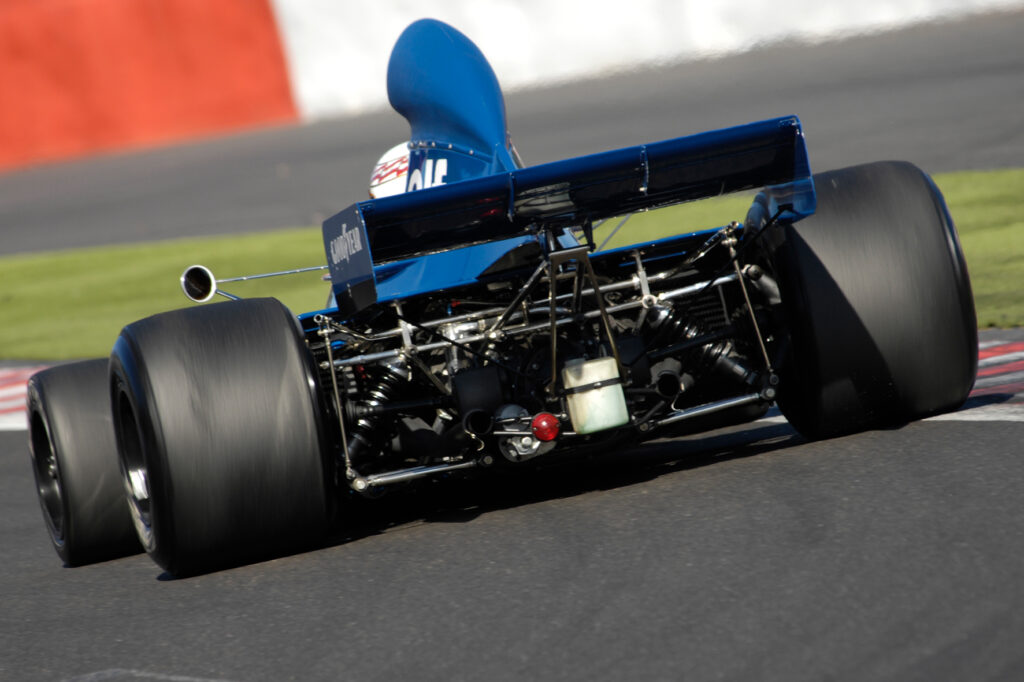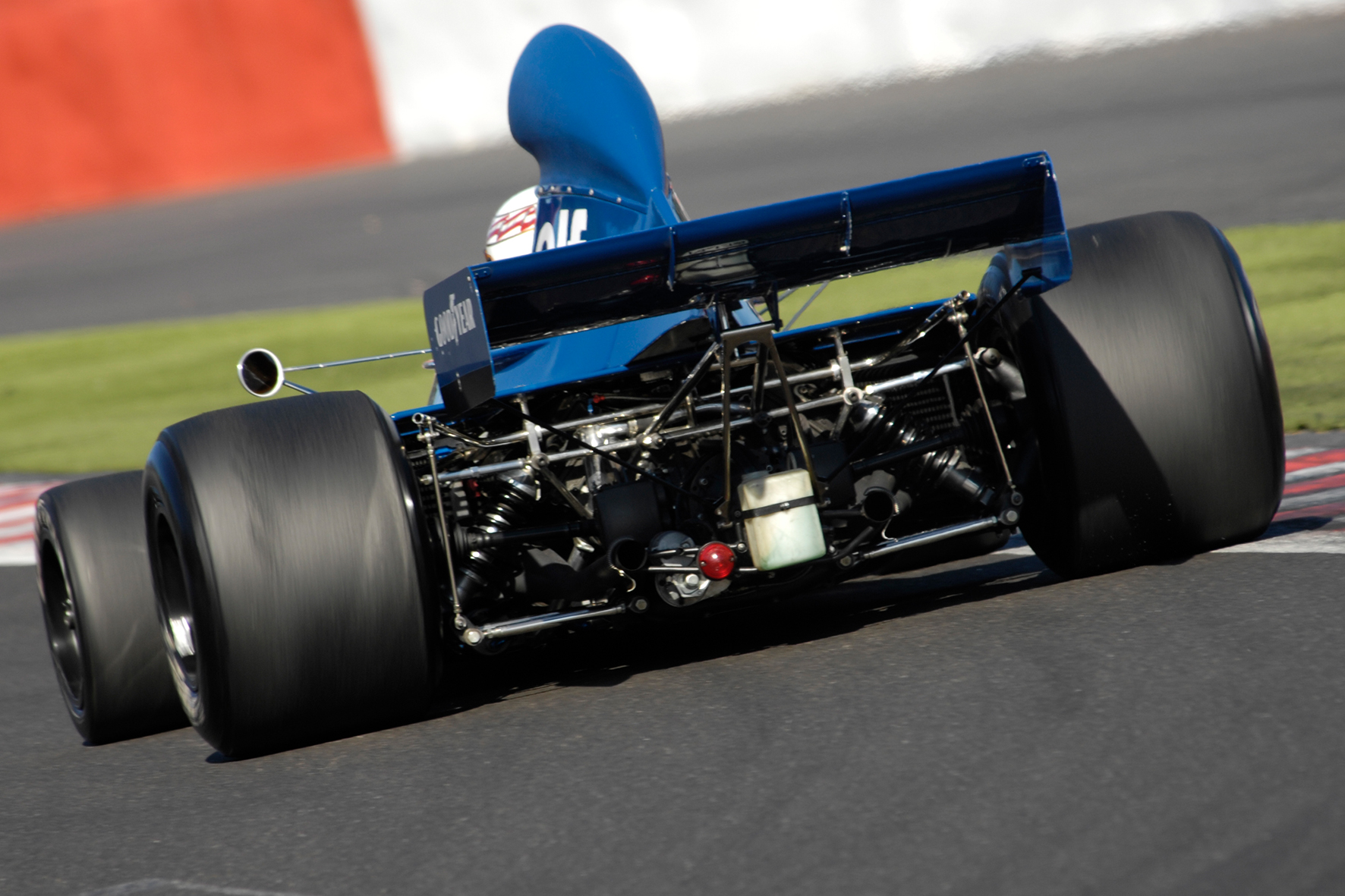 For me, when I was a young boy, the Tyrrell Formula One cars were my favorites since 1971, maybe because they were blue but also because their unique design. When I saw the 006 again at several historic motorcacing weekends, I was quite happy to take several pictures of this fantastic car at the Nürburgring and at Spa Francorchamps. It was raced by John Delany.
Coming back to the 1973 season and the German Grand Prix. In those days there were not shown many races at TV. But for the German GP at the Nürburgring in 1973 the German Television established a very new form of broadcasting never done before. They installed 14 cameras around the 22 km race track of the Nordschleife and had a helicopter to capture the parts were are no cameras were standing. So everyone could see every part of the track during the whole race. The Tyrrell's flying away from the first lap with Jackie Stewart in front and his teammate Francois Cevert on second place. It was a classic start to finish one two victory, for Jackie Stewart and it was his 27th and last career victory and he won the championship for the third time.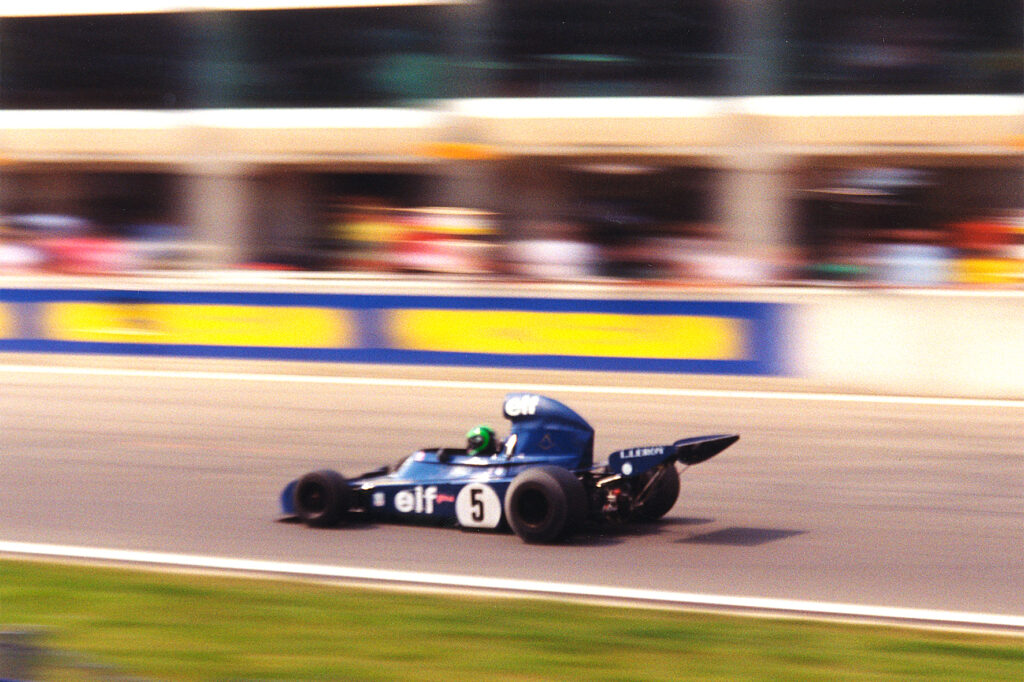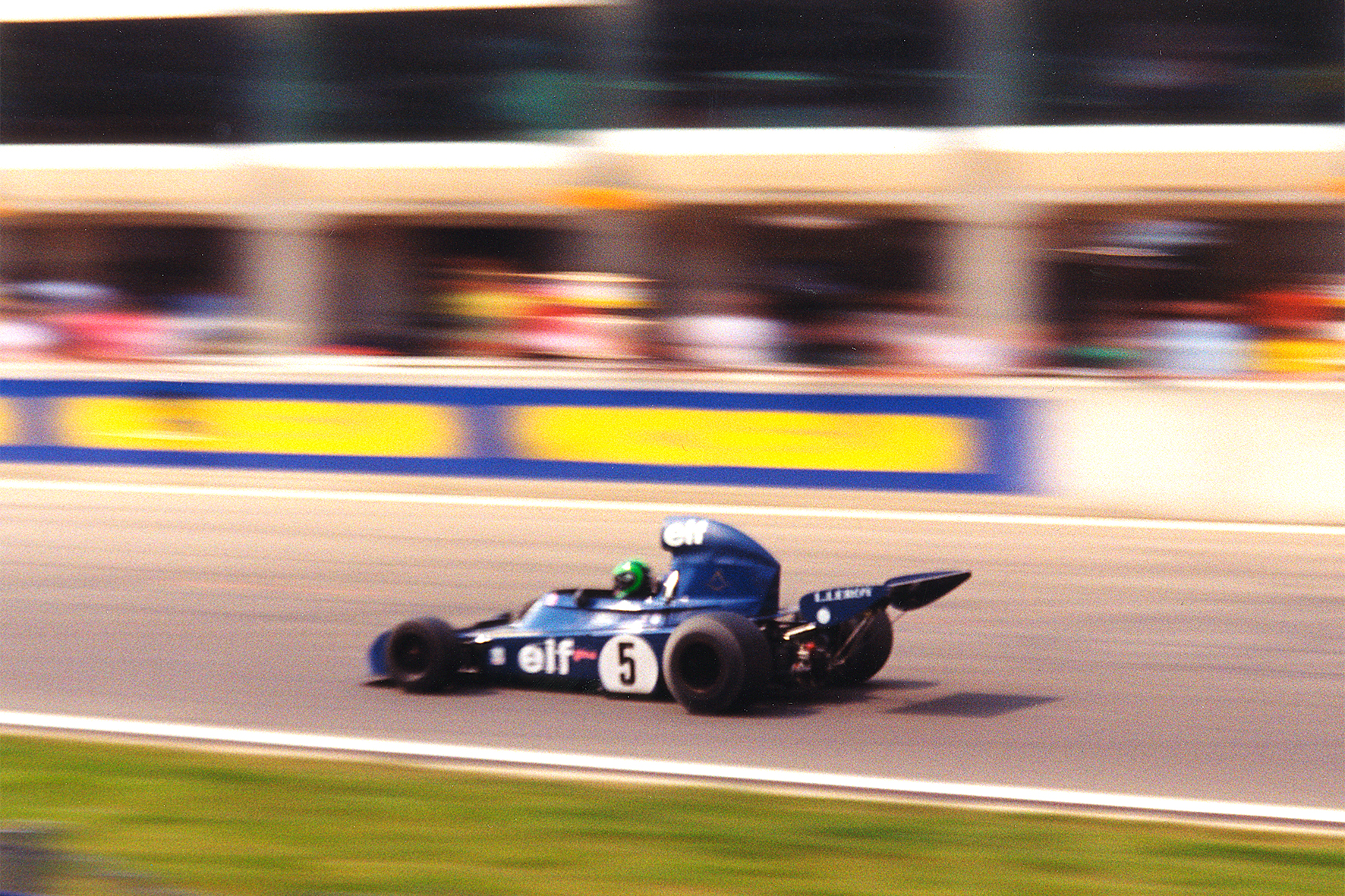 But this 1973 season had a very tragic end. During the practice at the last Grand Prix in Watkins Glen Francois Cevert had a fatal accident and died aged 29. Supposed to be an upcoming world champion his dead was a tragedy. The Tyrrell Team renounced to start at this GP in respect to Francois Cevert – it would have been the 100th and last F1 race for Jackie Stewart.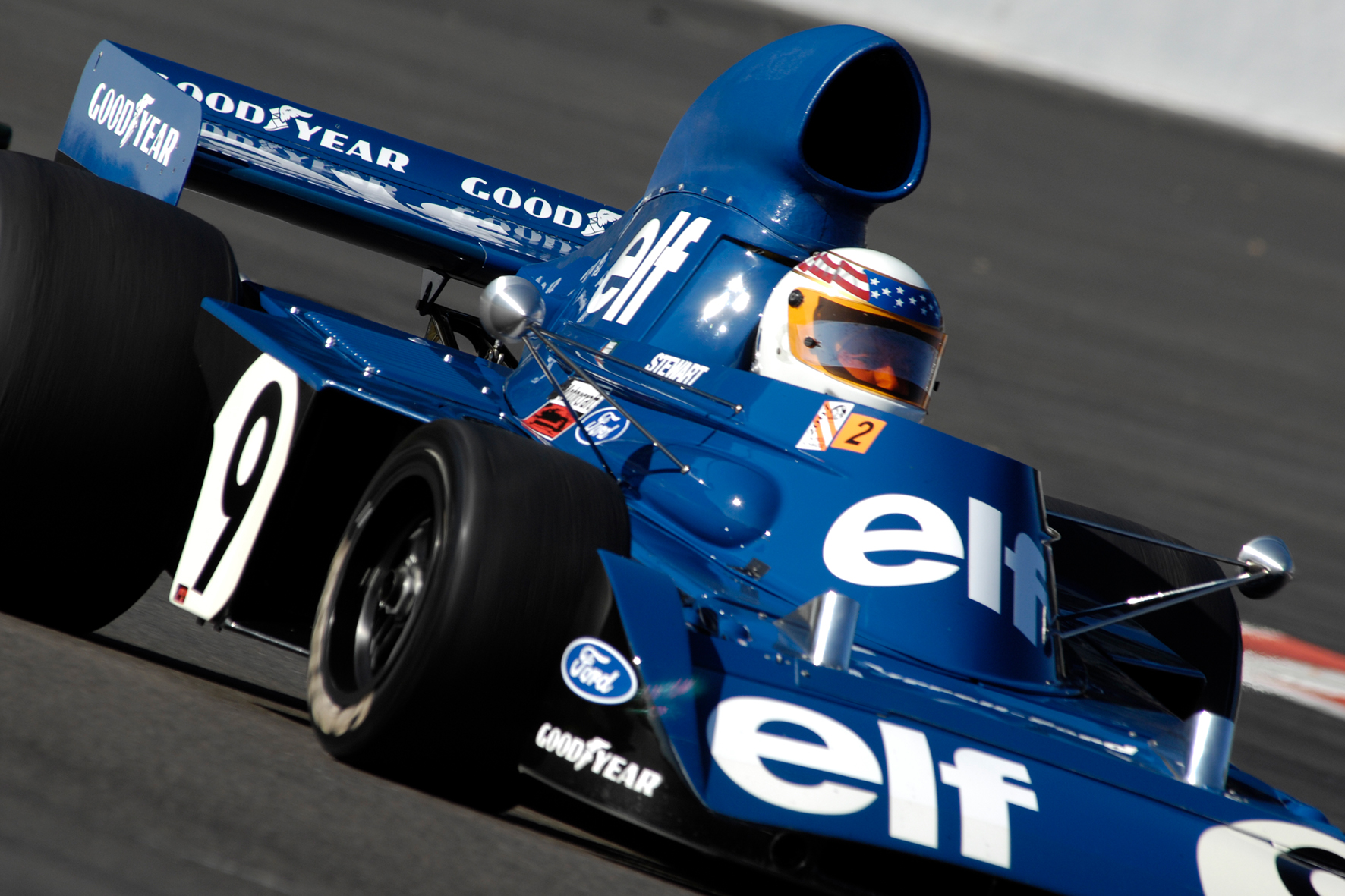 The Tyrrell 006 was also used in the first two races of the 1974 season by Jody Scheckter and Patrick Depailler before replaced by the Tyrrell 007.
Tyrrell 006 – TECHNICAL SPECIFICATION / FACTS
MODEL Tyrrell 006
TYPE Formula One car
YEAR OF PRODUCTION 1972 – 1973
ENGINE V8 90˚ cylinders Ford Cosworth DFV, naturally aspirated, mid mounted
CUBIC CAPACITY 2993 cc
TRANSMISSION Hewland FG400 5-speed manual ZF differential
BODY STYLE Aluminium monocoque
SUSPENSION FRONT AND REAR Double wishbones, coil springs
FUEL Elf
TYRES Goodyear
DESIGNER Derek Gardner
NUMBER OF PRODUCTION 3 units: 006, 006/2, 006/3
ENTRANTS BY Elf Team Tyrrell
DEBUT Canadian GP 1972
RACES / WINS / POLES/ FASTES LAPS 23 / 5 / 3 / 2
DRIVERS Jackie Stewart / Francois Cevert / Jody Scheckter / Patrick Depailler