Trulli di Trappeto comprises 3 buildings that are connected. The Trulli, the old olive mill and former stall.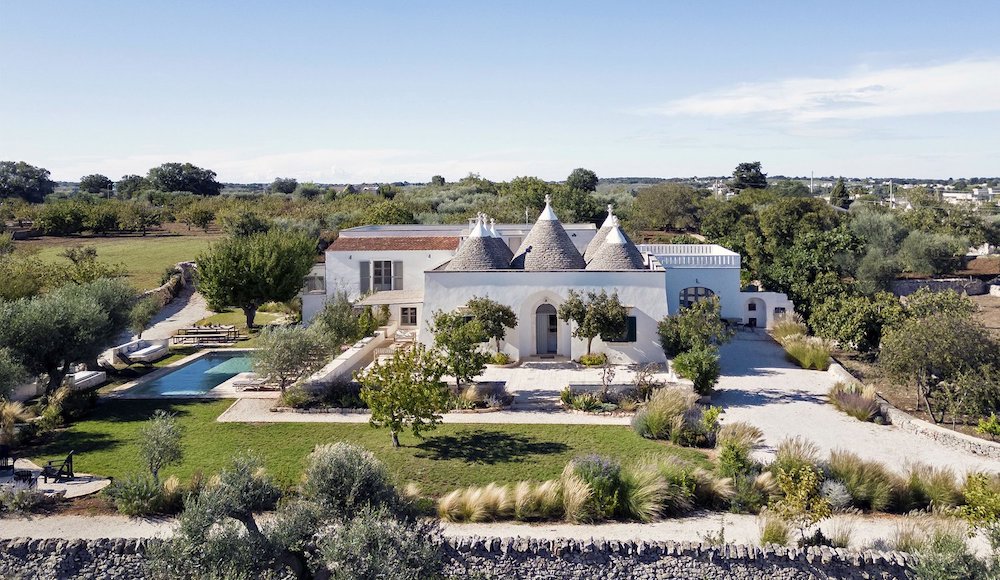 A typical trullo has a cylindrical base with a conical limestone-tiled roof. Though built without cement, their thick white-painted stone walls ensures coolness in the summer and warmth in the winter. I Trulli di Trappete has 9 trulli.
If you enter the trullo you will find a hall with 2 smaller bedrooms and one big shared bathroom, this bathroom can be used as well by guest with reduced mobility. From there you walk to the lovely dining and living area and the kitchen.
The trulli is the true heart of the house, from room to room you will see the cylindrical shapes of the trullo from the inside, which is spectacular to see and sleeping under a trullo is a true experience. From the trullo you can walk to the biggest master bedroom and bathroom at the ground floor , or if you walk up the stairs in the factory, you will find 3 spacious bedrooms with en suite bathrooms.
In total you will find 6 bedrooms! The 2 smaller bedrooms are around 10m2, the other 4 vary from 15-40 m2
Most rooms have double beds that can be put separate as well.
Click here for further information
more informiton: trullideltrappeto.com
---