The Tour de Corse Historique consists of five days of competition in a unique atmosphere between the competitors, spectators and inhabitants of the towns crossed.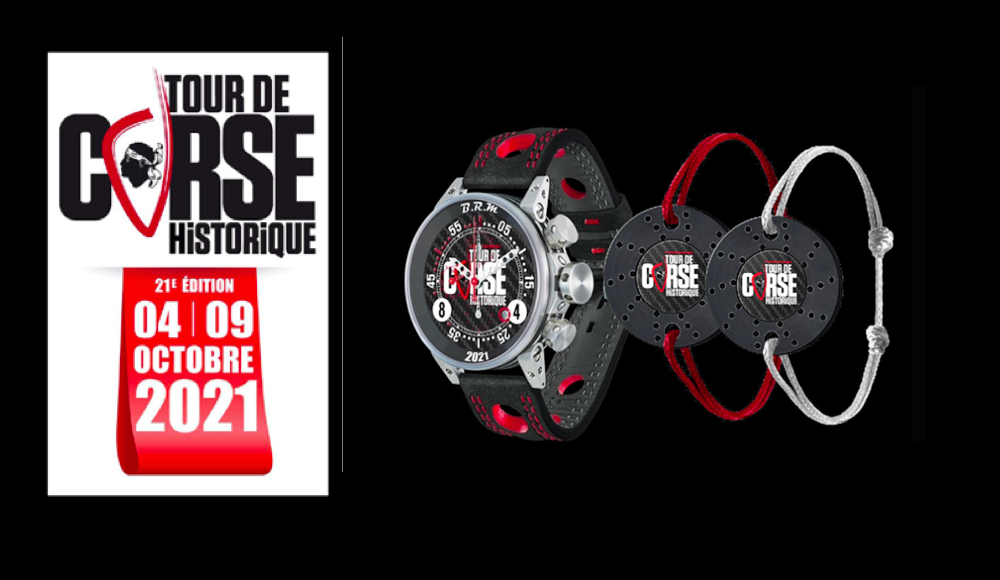 The 21st edition will take place from 04 to 09 October 2021 on an unprecedented course of more than 900 km, composed for this year of 18 specials on closed roads, i.e. 350 km timed alternating with 550 km of links.
B.R.M Chronographes is happy to once again become the official timekeeper of this legendary event, the Tour de Corse Historique. Our French watch manufacturer has an unfailing passion for motorsports and shares the same values ​​of competition and surpassing oneself. There is no doubt that this edition, despite the context, will be rich in good performances.
Bernard Richards, CEO B.R.M Chronographes
For the 2021 Tour de Corse Historique, the watch manufacturer developed a collection of watches and bracelets in rally colors: a V12 automatic chronograph, a V6 three-hand automatic watch and Brake B.R.M Luxury bracelets.
Click here for further information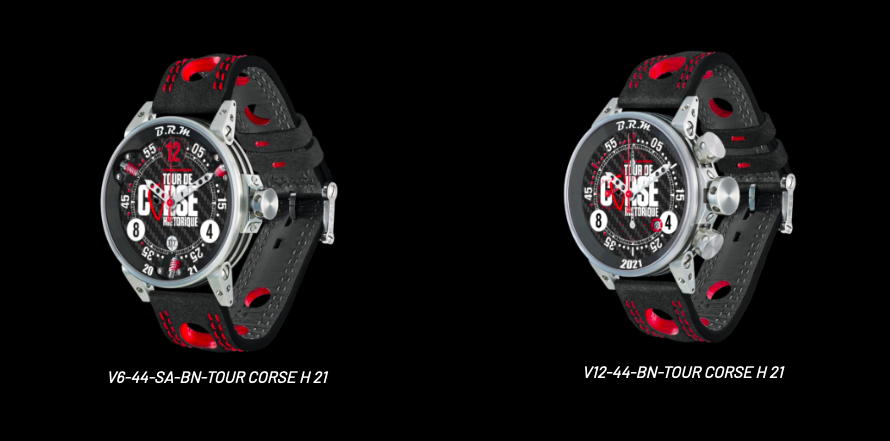 more information: brm-chronographes.com
---