When new regulations were coming up for the 1968 constructors world championship season Porsche built a new Sport-Prototype called 908. Beside his "brothers", the 908/02 Spyder and Flunder the Coupé Langheck is more elegant in it's shape.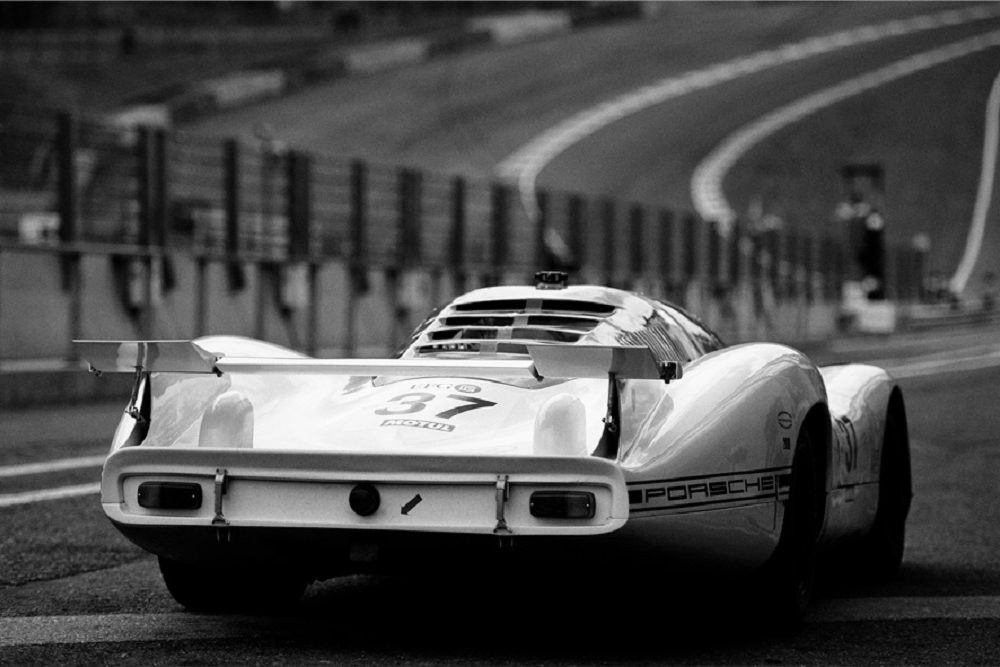 The "Langheck" configuration was specially developed for the highspeed tracks, such as Monza, Spa Francorchamps, Daytona and Le Mans. The races were very long, either 1000 km or 24 hours and the cars were very fragile. So many times the cars could not finish because for engine or chassis failures.
The list of drivers of the Porsche 908 Langheck is very long and it is the who is who of the late sixties and the early seventies.
Jo Siffert, Vic Elford, Hans Herrmann, Rolf Stommelen, Gerhard Mitter, Ludovico Scarfiotti, Dick Attwood, Brian Redman, Kurt Ahrens and many more.
After the Le Mans 24h in 1969 and the Nürburgring 1000km in 1971 Porsche sold almost all 908's to private racers and the cars were used at races all over the world for decades.
If you are interested in more stories click here.
Text and Photos were provided by Ralph Lueker.
---