Karl Wendlinger and Jochen Mass take us back to the early nineties and the Mercedes Junior Team.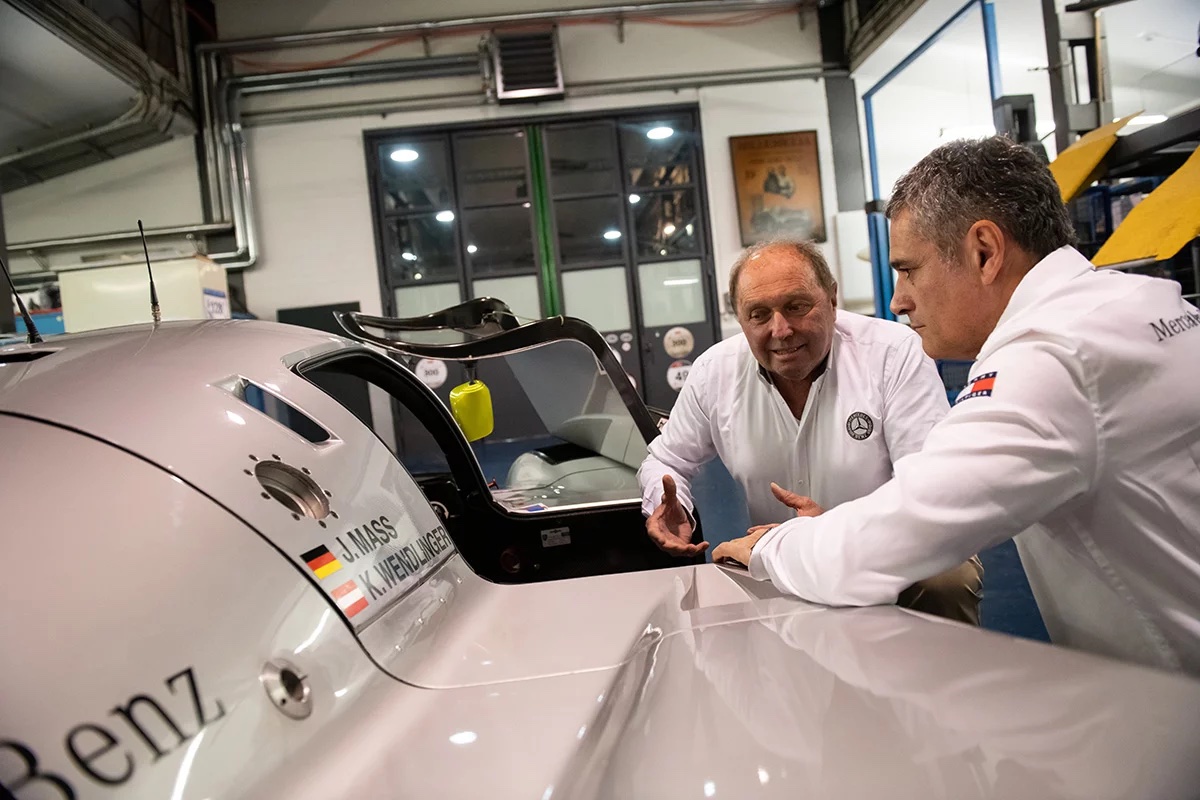 It's getting late as we are standing in the workshop at Mercedes Classic, in a Stuttgart suburb. It's just a normal building in a normal street, but in this shop, we are surrounded by a Mercedes W196 Formula 1 chassis, as used in the 1954 and 1955 season. Opposite from us, one of the 1955 Mercedes 300 SLRs is on the bridge. The Mercedes 190E, an early-nineties DTM car, is the most modest car here. I mean, come on.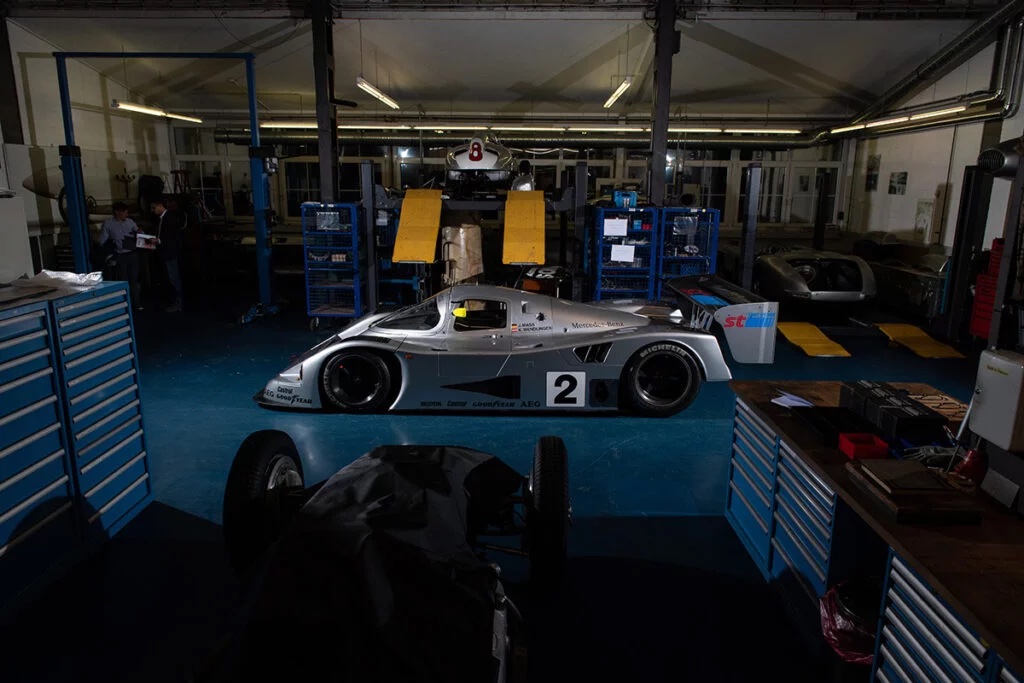 Junior team
But we are not here for any of these. The (Sauber) Mercedes C11 Group C is what brought us here. Two guests have came along to talk about the gold old days of the Mercedes Junior Team; 'mentor' Jochen Mass and 'Junior' Karl Wendlinger.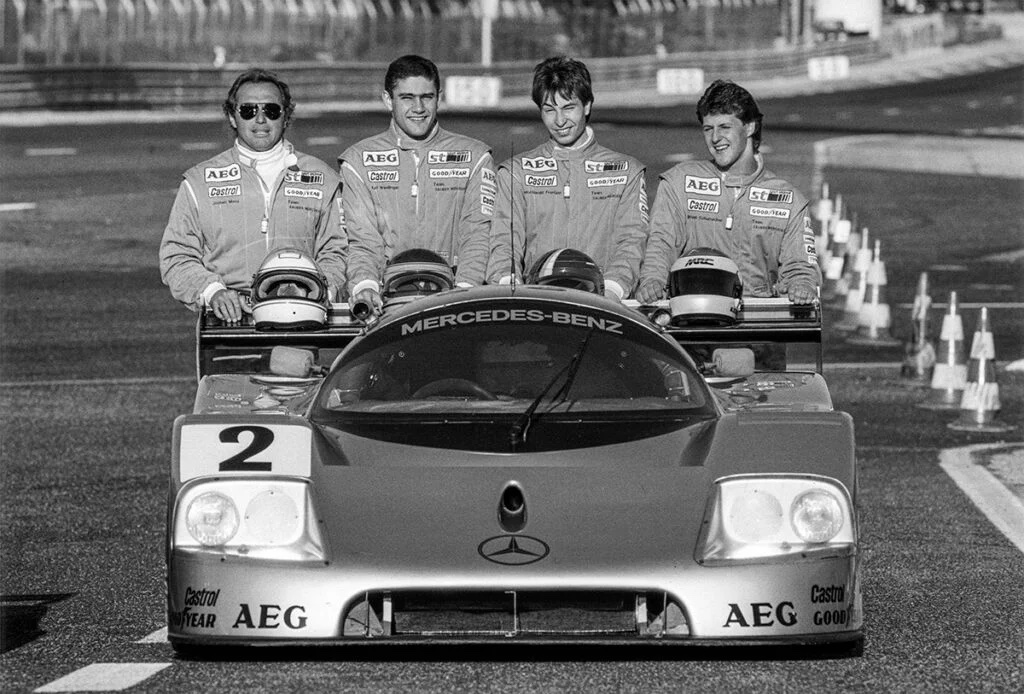 Neerpasch calls
Jochen Mass: "Jochen Neerpasch led Mercedes Motorsport at the time. He came up with the idea to have three young, talented drivers involved in the Mercedes Group C prototype campaign. He had asked Jean-Louis Schlesser first, to mentor these youngsters, but Schlesser had turned him down. Then I got the call. I was nearing forty at the time, and I thought: why not? I have not regretted it."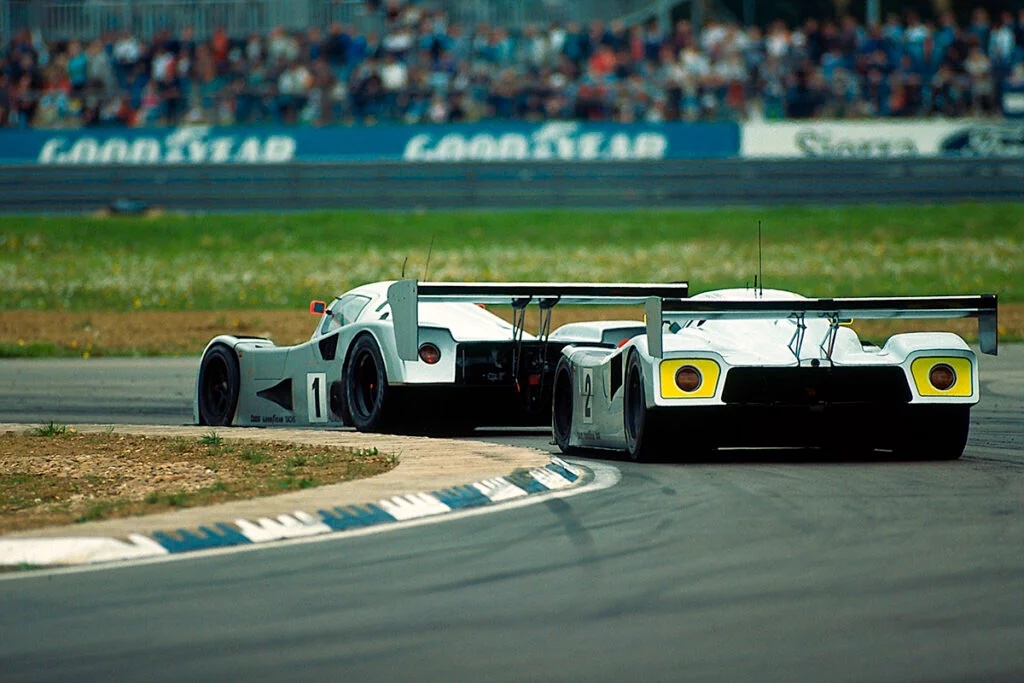 The three youngsters were competing in the German Formula 3 championship in 1989, and they would make up the top three at the end of the season (even if this was not clear at the time, they were selected earlier on). They were Heinz-Harald Frentzen, Michael Schumacher and Karl Wendlinger.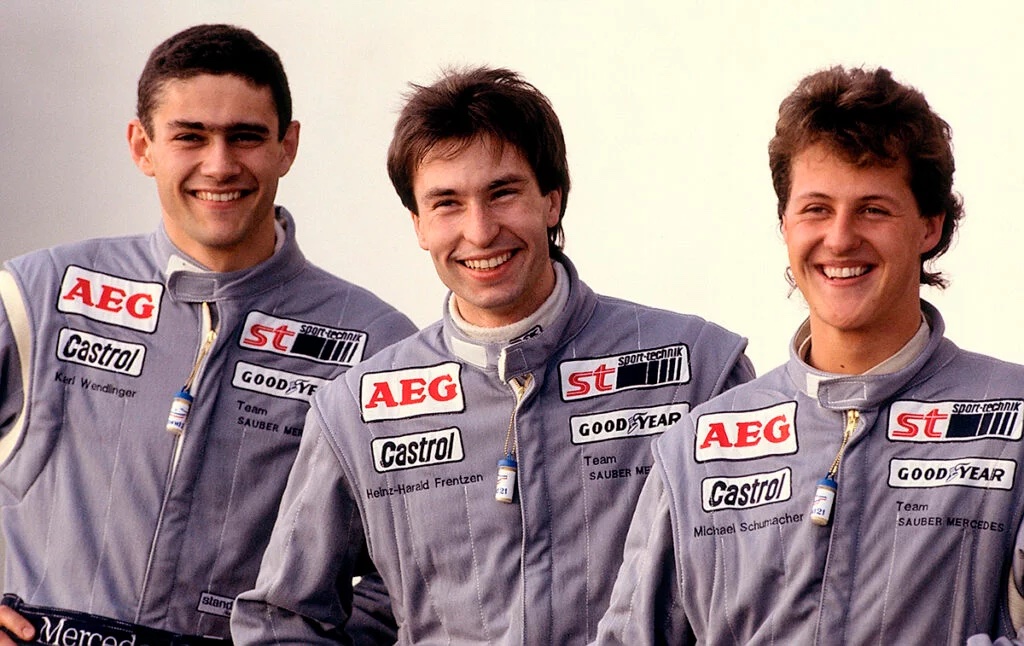 Paul Ricard test
Karl Wendlinger: "I was working at my father's garage in Kufstein in Austria, when my mom told me a call from Mercedes had come in. They wanted to talk to me. I only found out who the other members on the Junior Team were, when I got on board of a private plane that would take us to our first test at Paul Ricard."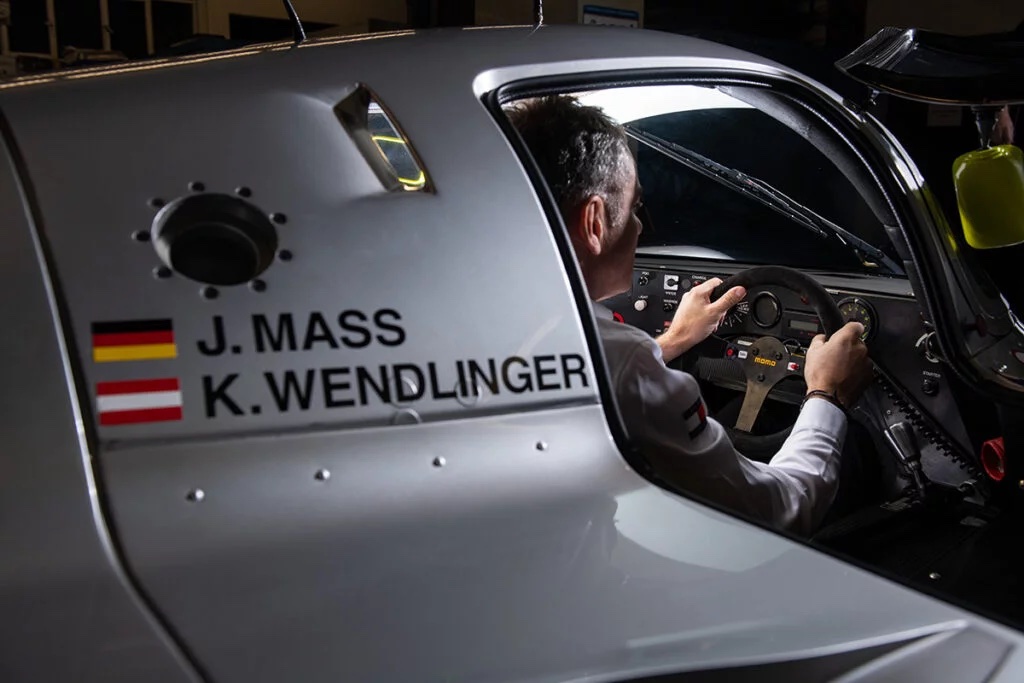 Victory
The Juniors were to work in a rotation system alongside Jochen Mass in the Sauber-Mercedes C11 in the 1990 world endurance championship. In the fourth round at Spa (Belgium), Wendlinger and Mass would score a first victory for the Junior Team. At the end of the season, Schumacher and Mass would win the Mexico round. For Schumacher and Wendlinger, the Junior Team would prove their ticket into Formula 1.
Report by Johan Dillen for taziomagazine.com