In 1966 and 1967 the Carrozzeria Sports Cars was the official supplier of the bodies for the Scuderia Ferrari Sports Prototypes. During that Period, Piero Drogo's company bodied some of the most iconic race cars Ferrari ever built : the Dino 206S, the 330 P3, the 365 P2/3 and last but not least the 330 P4.
The story of the Ferrari 250 GT Drogo is very difficult to tell. There so many "facts" cruising through books and the web, so many different chassis numbers and types, it is truly almost not possible to get it straight. The cars I capture with my camera at different occasions and and venues are very often real special. Their body shape is a bit like the famous 250 GTO, but with a longer and lower nose and a slightly higher back. In my opinion the car doesn't look as beautiful as the GTO, but it is very unique. The relationship is obvious.
Ferrari 250 GT Drogo – the very special Ferrari of the Carrozzeria Sports Car
One of the "Drogo's GTO Style" Ferrari's was #0716TR Ferrari 250 TR Scaglietti Spider which was rebodied after a racing history in Brazil. There are pictures of Klemantaski and Pete Coltrin which show this car in December of 1962 and positively identified as #0716TR.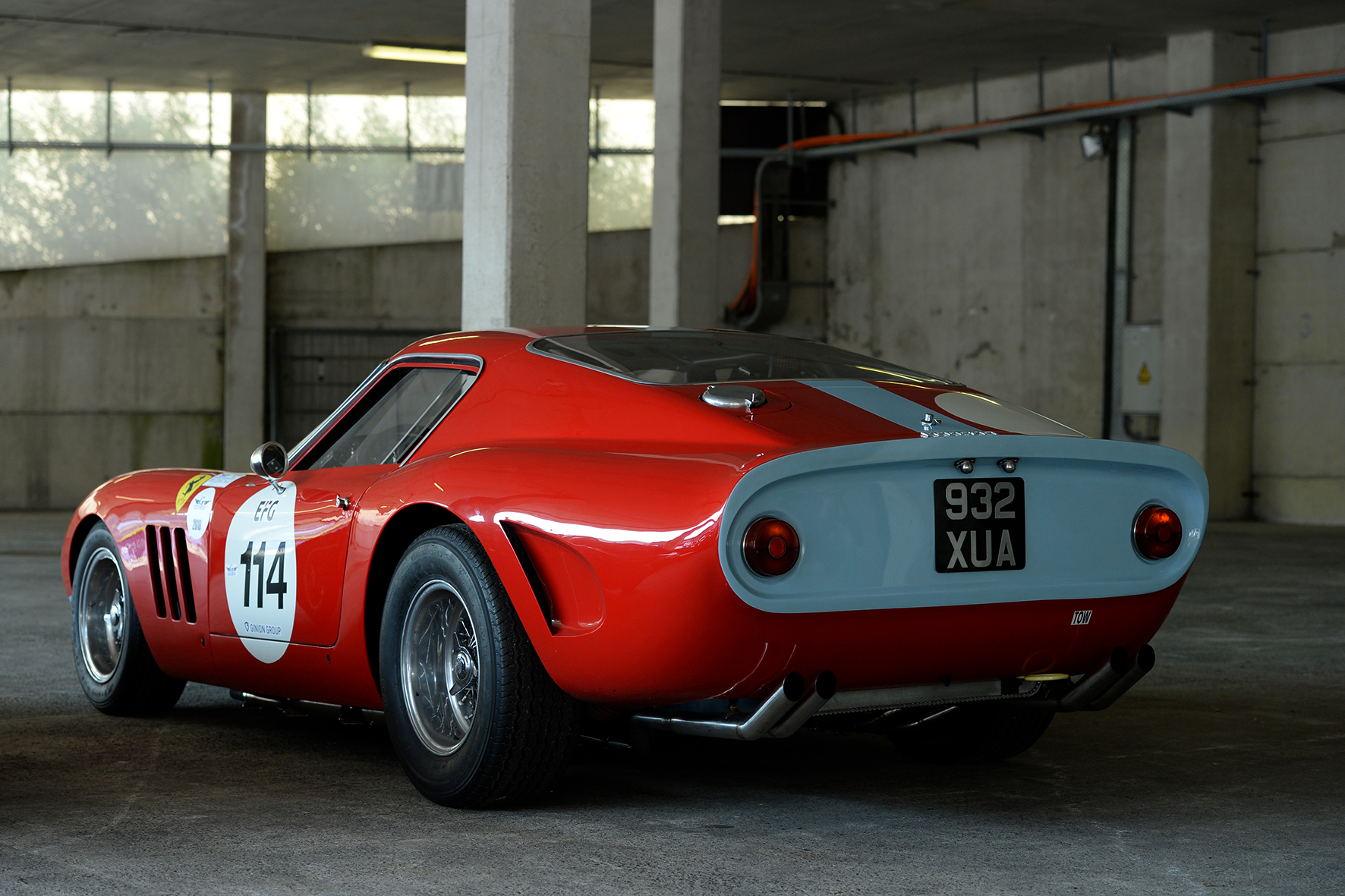 So, the story of these cars is a part of the Ferrari myths. So many "facts" written down in books and the worldwide net, so many pictures were taken, but in the end, almost nobody can tell the whole story, almost nobody knows about the whole truth. But this is the good and exciting myth about the Scuderia Ferrari and their cars. It gives a lot of room for speculations, for anecdotes and creating dreams. For me the only important factor is, how does the car look on my pictures, is it looking exciting ?
The race car painted in red with the light blue middle stripe should be the #2391GT Ferrari 250 GTE 2+2 PF Series 1 of 1961. The first appearance in public with this Drogo body is unknown, the current state of this car is a very good condition and I saw this car a few times at Historic Motor Sport events.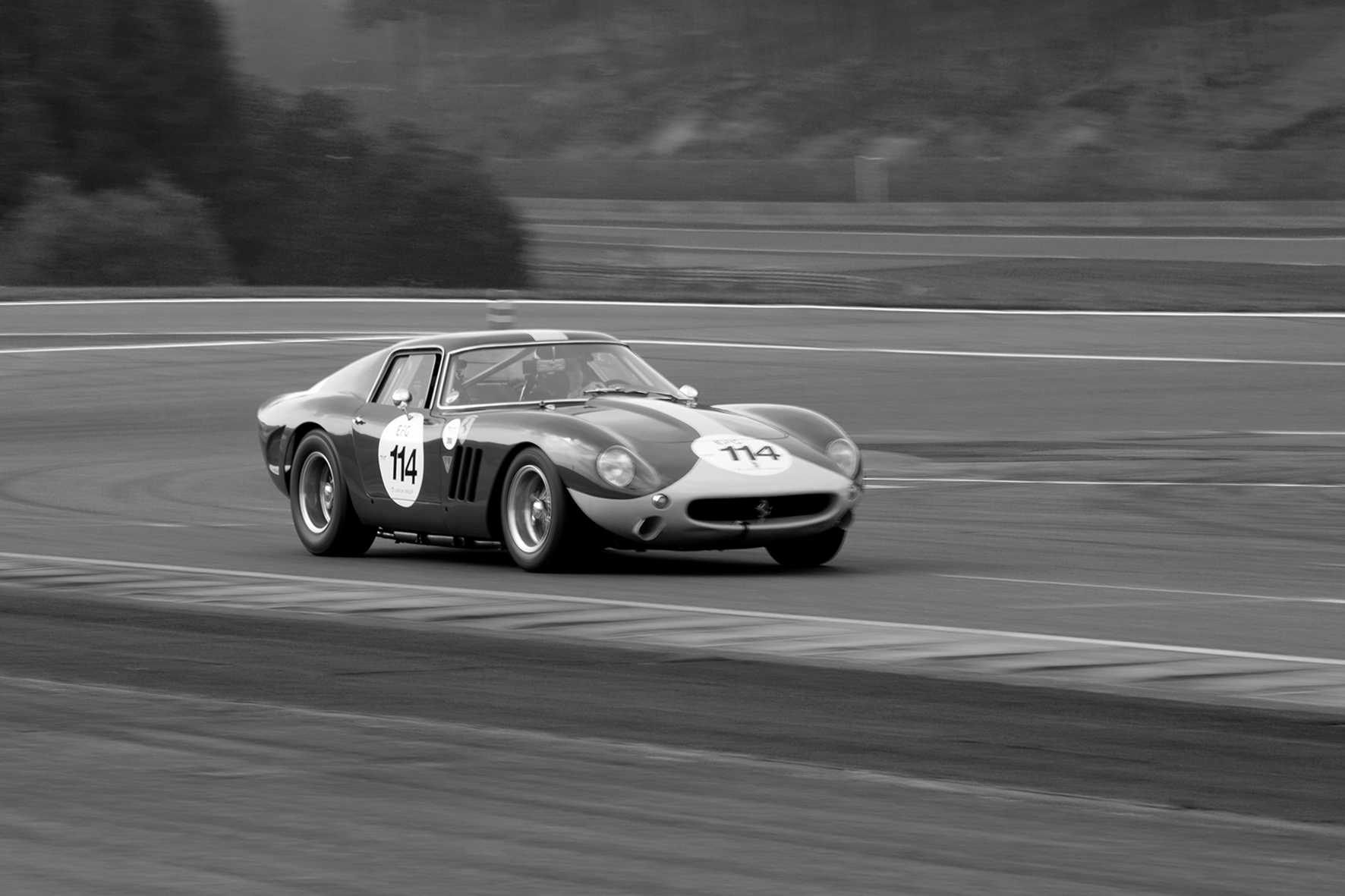 According to Motor Sport, October, 2010, this is a rare Drogo-bodied Ferrari 250; allegedly the car was found in a barn; this particular body was fitted to a 250 GTO in 1965 but then removed in the late 70s; Ferrari enthusiast Larry Kinch acquired the bodywork eight years ago (2002) and had it rebuild around a 250 GTE chassis by GTO Engineering. "it was found in a barn" said Kinch "We have tried to keep it as originally as possible".
In all honesty, this article in Motor Sport is too ludicrous for words ! The fabricated fairy-tale is actually a "replica" of the real story of #3445GT! We contacted GTO Engeineering to find out how this car really came about, but they declined to comment for privacy reasons. (Source : The fabulous book DROGO by J. Koobs de Hartog and M. De Rijck)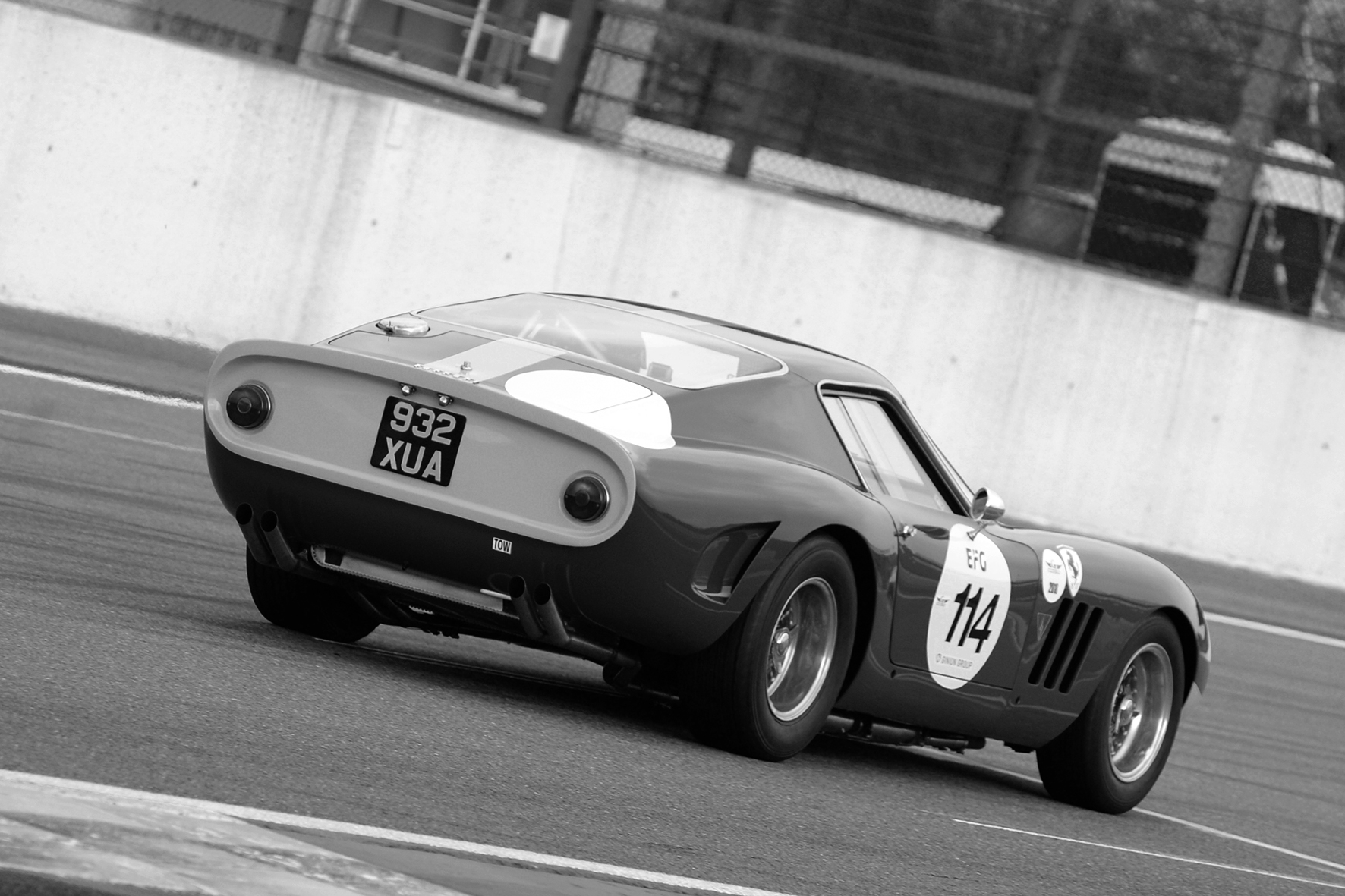 This all is just another story of a Ferrari, often told, with a bit of truth but also with a lot of fantasy. These stories built Ferrari's legacy , thrilling and catching me for many years now.
I can't escape from this, and of course I don't want to. Because it is part of my photographer's life. You may look at the pictures of these Drogo's and create your own story. Believe it or not, it is all about you, your fantasy and your imagination.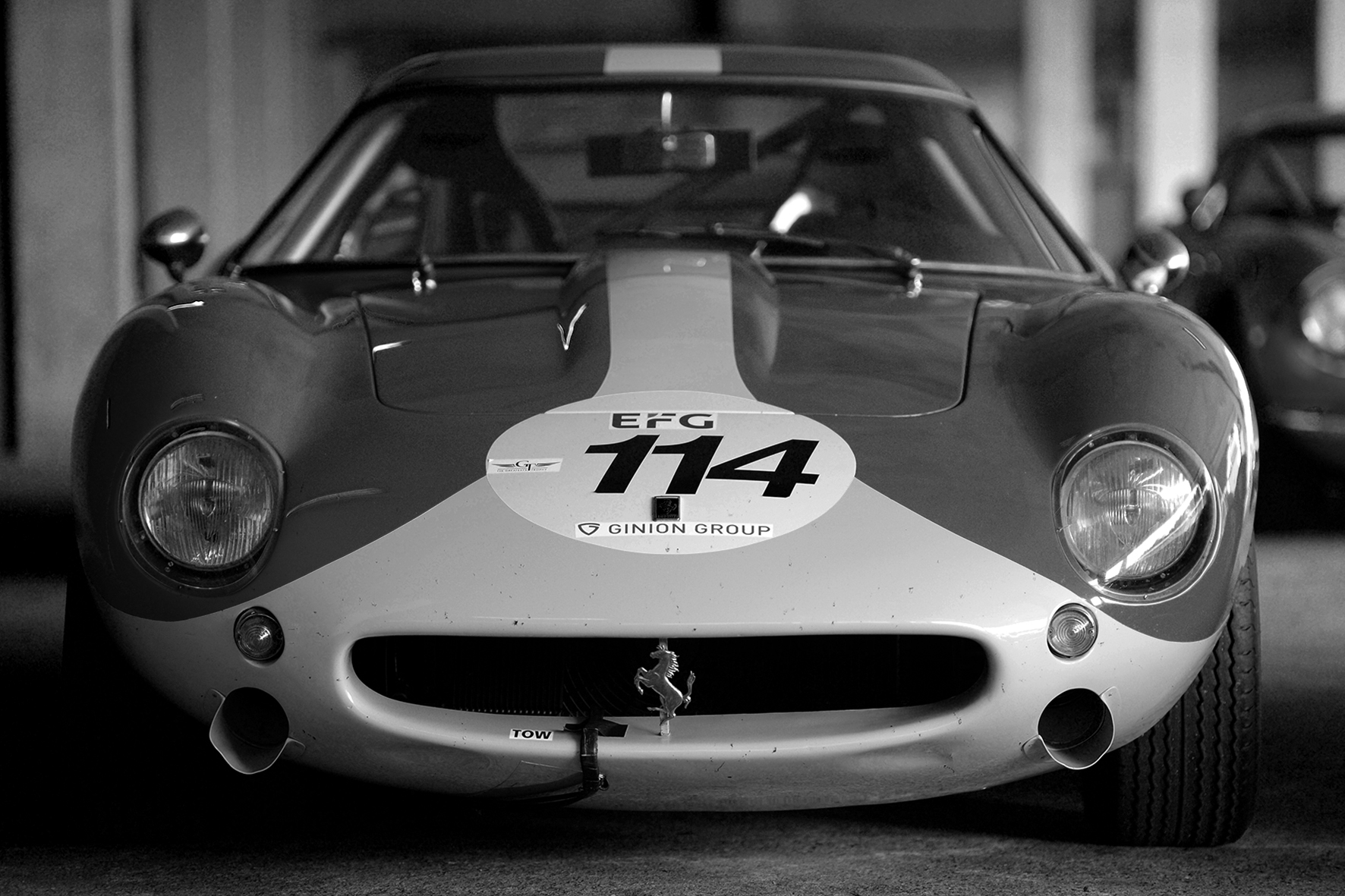 I really love this, and I am not there to proof everything about the cars I shoot, I am only the photographer. This make it a bit easier for me, my eyes look only after good photographs from great cars at the best location's I can get. Find out more