What is the Toyota Land Cruiser to you? No-nonsense utilitarian? A last garrison of good old-fashioned fire and brimstone engineering? Land Rover foil? All but the latter in the Land Cruiser playbook are set to be torn up and tossed with this, the Land Cruiser Se, an all-electric monocoque-bodied seven-seat luxury SUV set to go into production in 2026. Set to directly face off against Volvo's EX90 and Land Rover's next Discovery and Defender 130, it's due to be revealed properly, hopefully with a few more details, at the 2023 Japan Mobility Show.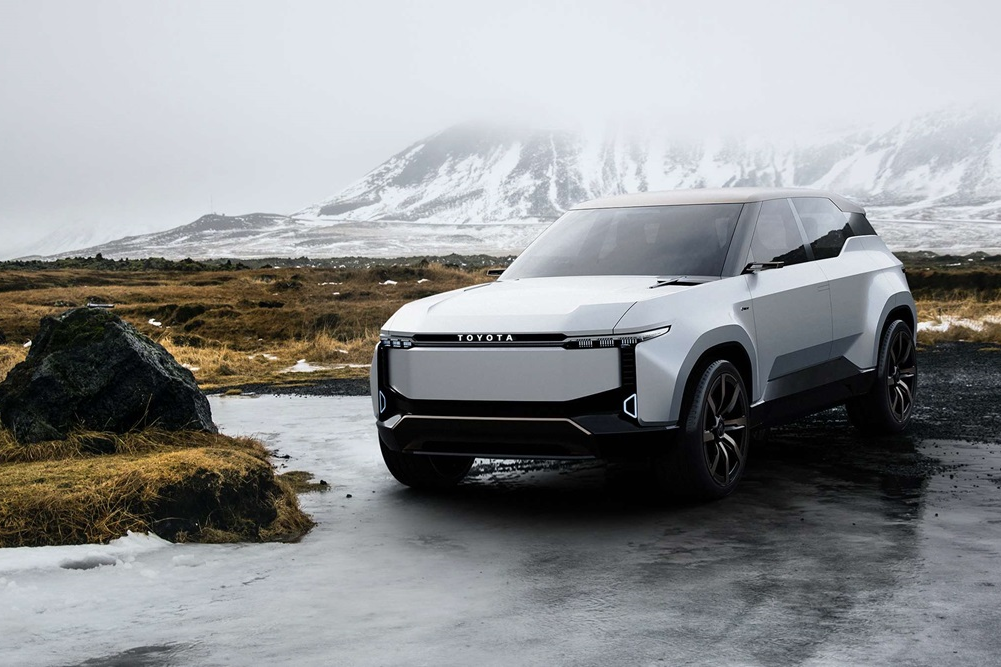 Yes, it's a concept for now but this really is a whole new thing for what is a long-serving name in the history of high-riding road cars. To look at it, it's almost unidentifiable with a Land Cruiser, with the only visual nods to the name's traditionally square-jawed posture being those quite puffy, hexagonal arches and bluff nose.
The lights are skinny, the wheels are big, the bodywork is smooth. It's sturdy and confident in its stance, but streamlined at the same time. Dare we say, this reminds us somewhat of Land Rover's Range Stormer concept from 2004? What is to be a three-row luxury SUV, will, in Toyota's words, "broaden the Land Cruiser brand's appeal," and "cater to the world's diverse needs".
So what about the interior, or the tech? Nothing yet. All we have are exterior images and dimensions, with nothing on the cabin or what will power it. The monocoque platform is said by Toyota to "offer highly responsive handling and confidence in tackling rough terrain" while the electric powertrain's refinement will "help create a comfortable cabin space when driving in urban areas and other on-road situations".
Toyota has been outspoken in its commitment to making its future line-up of electric cars have a truly next-generation feel, with boundary-pushing battery tech allowing for more range and more versatile packaging than has yet been seen. Expect over 600 miles of range and a presence on the road – being 1,990mm wide and 5,150 long – not unlike a Range Rover. We're hoping for more information when the concept is properly revealed at the Japan Mobility Show.
Thoughts on the Land Cruiser Se? No doubt committed fans of what has up to this point been a totem of barn-door engineering will be sceptical. Sound off in the comments…
Report by Ethan Jupp
find more news here…
---