Monterey Car Week didn't go off this year with its usual fanfare, but virtual events and online auctions kept the Pebble Beach flame alive. Moreover, these digital-only auctions performed better than expected. Ten cars sold for $1.5 million or more through RM Sotheby's, Bonhams, and Gooding & Co. A Ferrari race car even set an online record.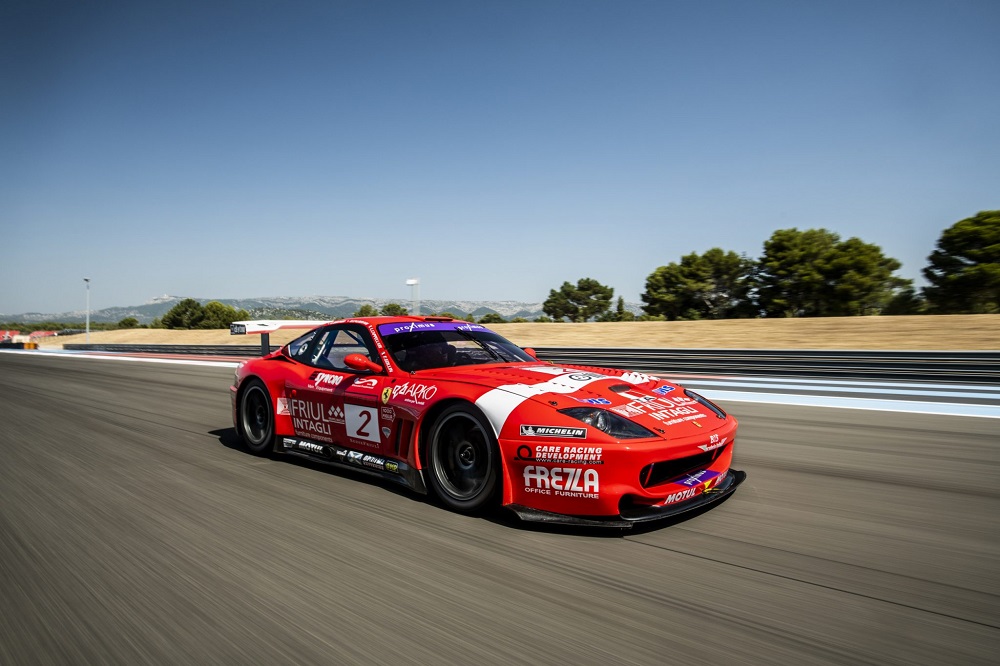 The potential No. 1 seller, a 1934 Alfa Romeo 8C 2300 Cabriolet Décapotable on offer from Bonhams, entered the weekend with a pre-auction estimate of $6.5M–$7.5M, but it ended up a no-sale with a final bid of $4.6M. Below are the top seven sales by final sale price, ranked from lowest to highest. Fans of Italian metal, strap in.
---
7. 2014 Pagani Huayra
Sold for $1,848,000 (RM Sotheby's)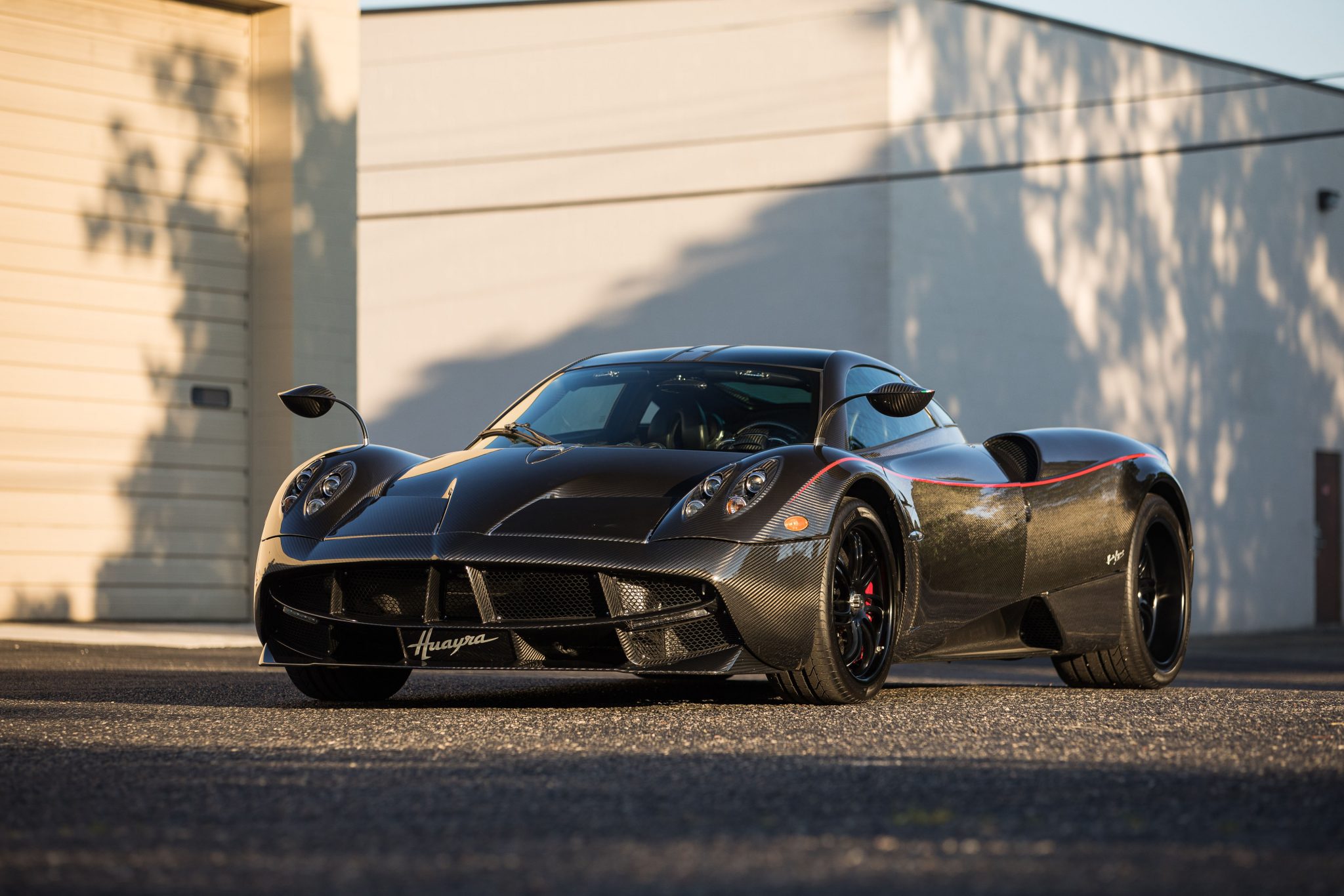 Selling squarely in its estimated pre-auction range of $1.8M–$2M, the Huayra shows only 5500 miles on its 730-horsepower, 6.0-liter twin-turbocharged V-12 engine, which was hand-assembled by Mercedes-AMG. The 56th of just 100 bespoke examples produced from 2011–16, the carbon-fiber supercar carries more than $160,000 of optional factory equipment.
---
6. 1965 Ferrari 275 GTB
Sold for $1,980,000 (RM Sotheby's)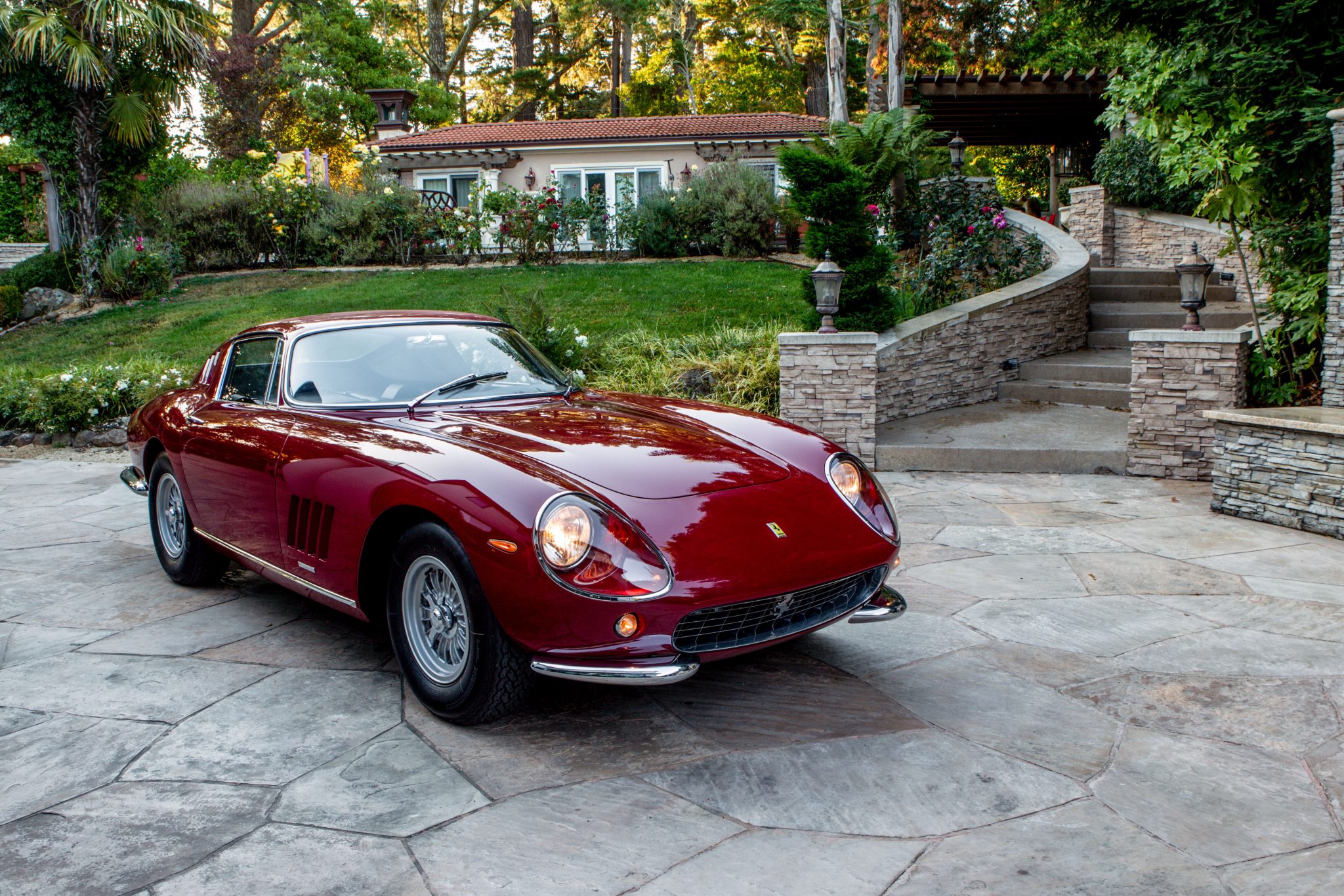 A fully-restored concours example, the first-generation short-nose 1965 Ferrari 275 GTB (by Scaglietti) retains its original 3.3-liter, overhead-cam V-12 engine, as well as its factory tool roll, jack, and spare. It wears exceptional Rosso Barchetta (Barchetta Red) paint and is Ferrari Classiche Certified. Although this is a three-carb car—and six-carb cars can command a 10 percent premium—it sold quite well.
---
5. 1995 Ferrari F50
Sold for $2,134,000 (Gooding & Company)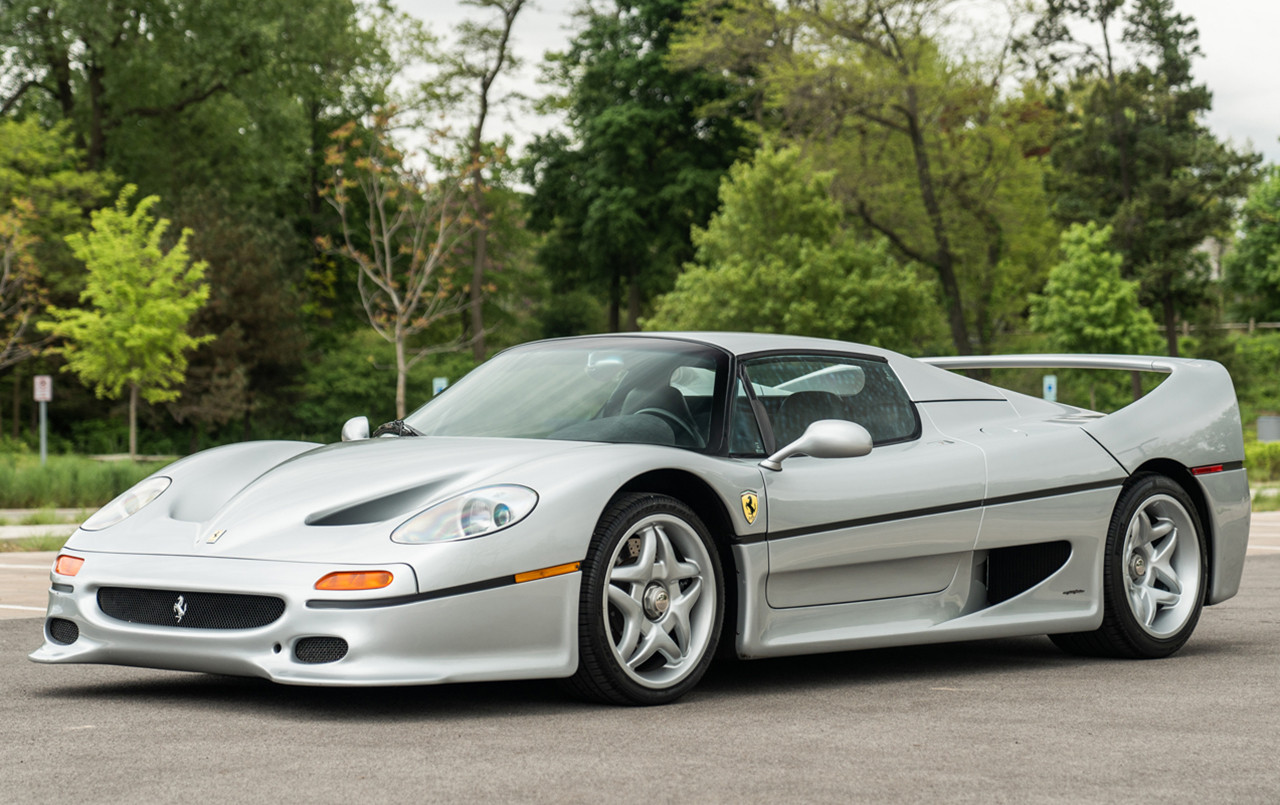 This 10,125-mile example—sporting a 513-hp, 4.7-liter, naturally aspirated V-12 engine—is one of only 349 built between 1995–97 and one of just 55 imported for sale in the U.S. Although silver isn't very flashy (and this is a repaint), it still sold for #2 (Excellent) condition money. For comparison, Gooding sold a lower-mileage, red U.S.-spec car in person at its Scottsdale sale earlier this year for $3,222,500.
---
4. 1959 Porsche 718 RSK Spyder
Sold for $2,232,500 (Bonhams)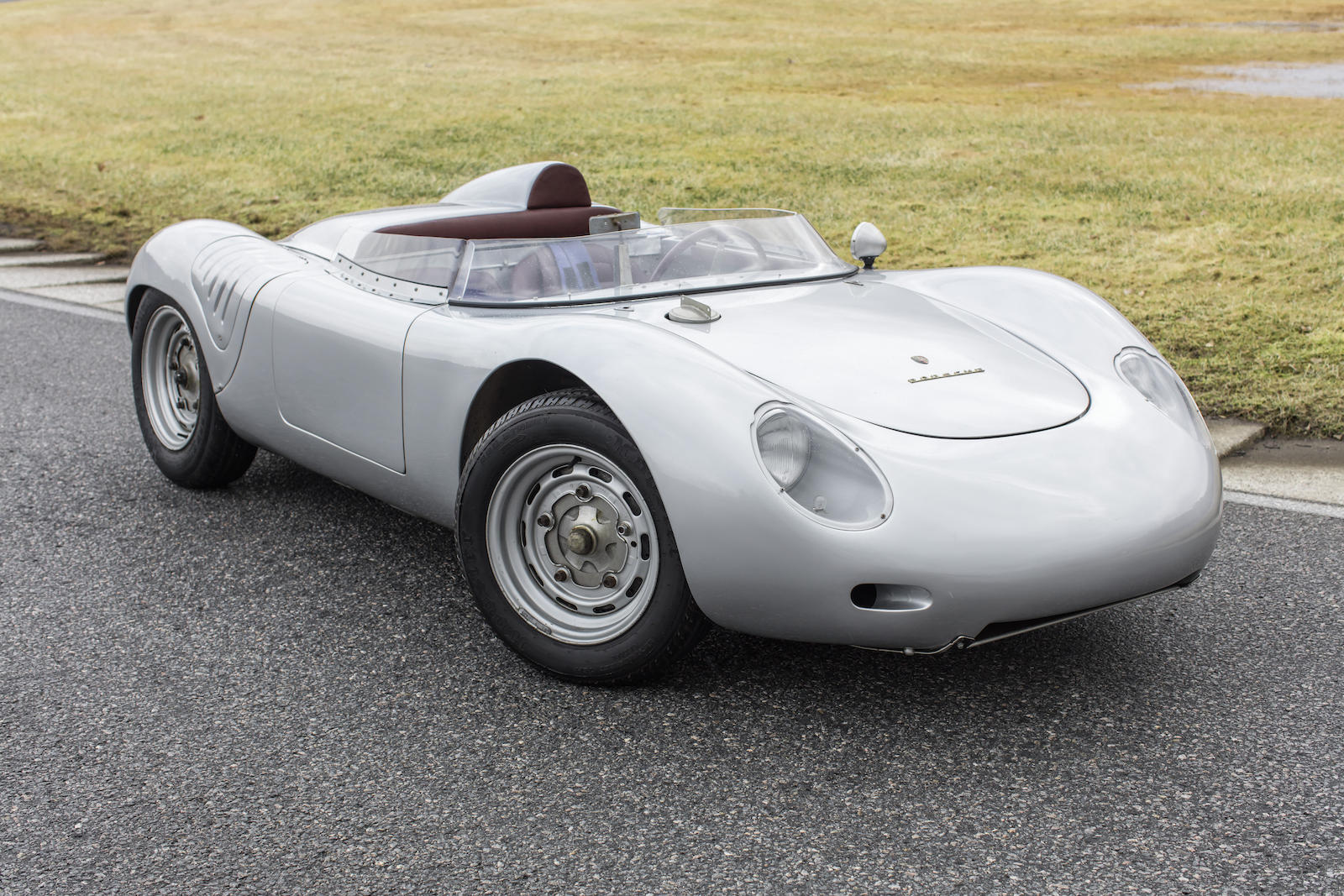 Among the last of 35 built, the 718 RSK has a notable race history, winning at Bahamas Speed Week in 1959 and reaching the SCCA podium 15 times from 1959–1960. Additionally, it hadn't changed hands since 1974, making it even more desirable.
"The good race history, documented ownership history, and its connection to (racing driver) Bob Holbert made this one of the cars to watch this year," Hagerty Auction Editor Andrew Newton says. "It has a replacement engine, but it wasn't uncommon for race cars to become separated from their original engines in period."
What he didn't say is that the 718 RSK has a gorgeous, aerodynamic shape that makes it stand out in any crowd.
---
3. 2003 Ferrari Enzo
Sold for $2,354,000 (Gooding & Company)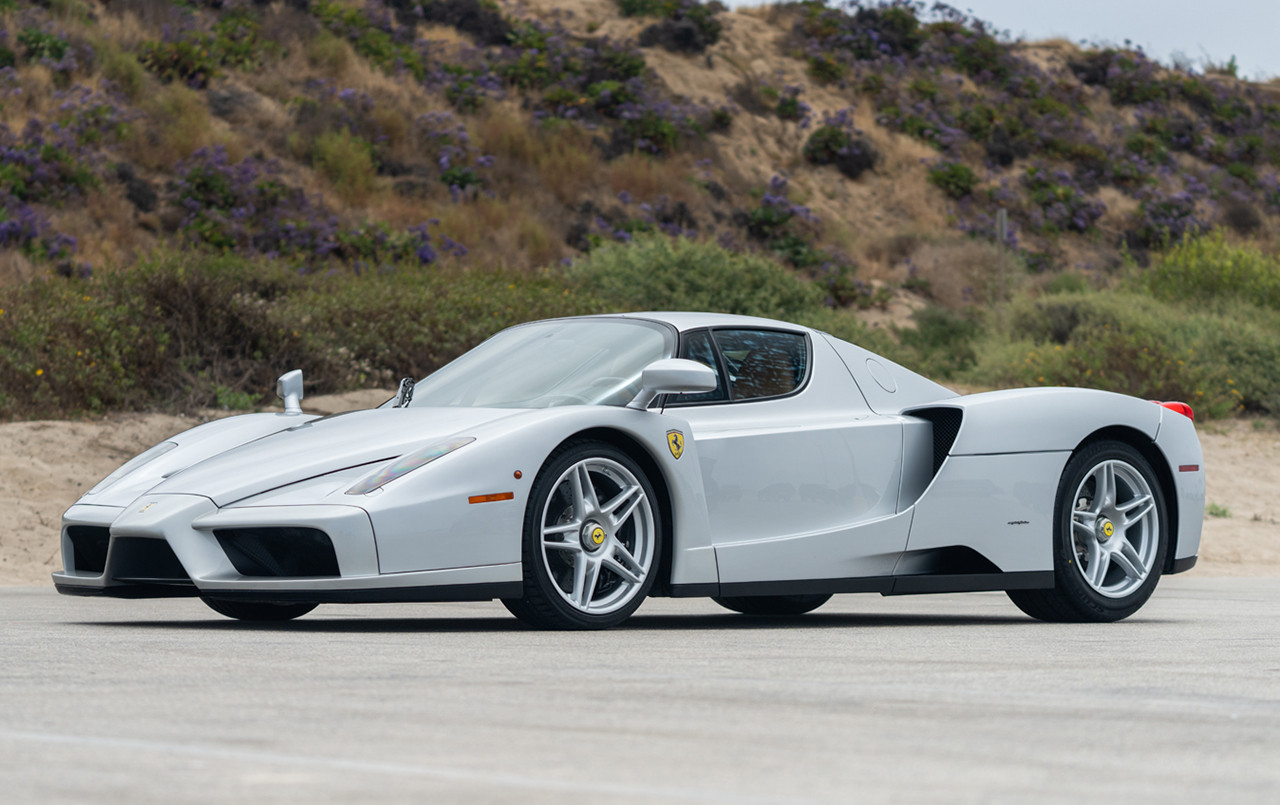 Although—like the F50 above—silver isn't the most eye-catching shade, the paint was custom ordered by the Enzo's original owner, which does make it special. The mid-engine Enzo (Ferrari's successor to the F50) was named in honor of company founder Enzo Ferrari and was limited to a production run of 400 cars. One owner from new, it has only 7100 miles, but that's not considered low for one of these cars. While it sits third on the list, this wasn't a surprising sale given the F50 transactions we've seen in the past; the price is about #3 (Good) condition money. In March, RM also sold a 1700-mile Enzo at Amelia Island for $2,782,500.
---
2. 1966 Ferrari 275 GTB Long Nose
Sold for $3,080,000 (Gooding & Company)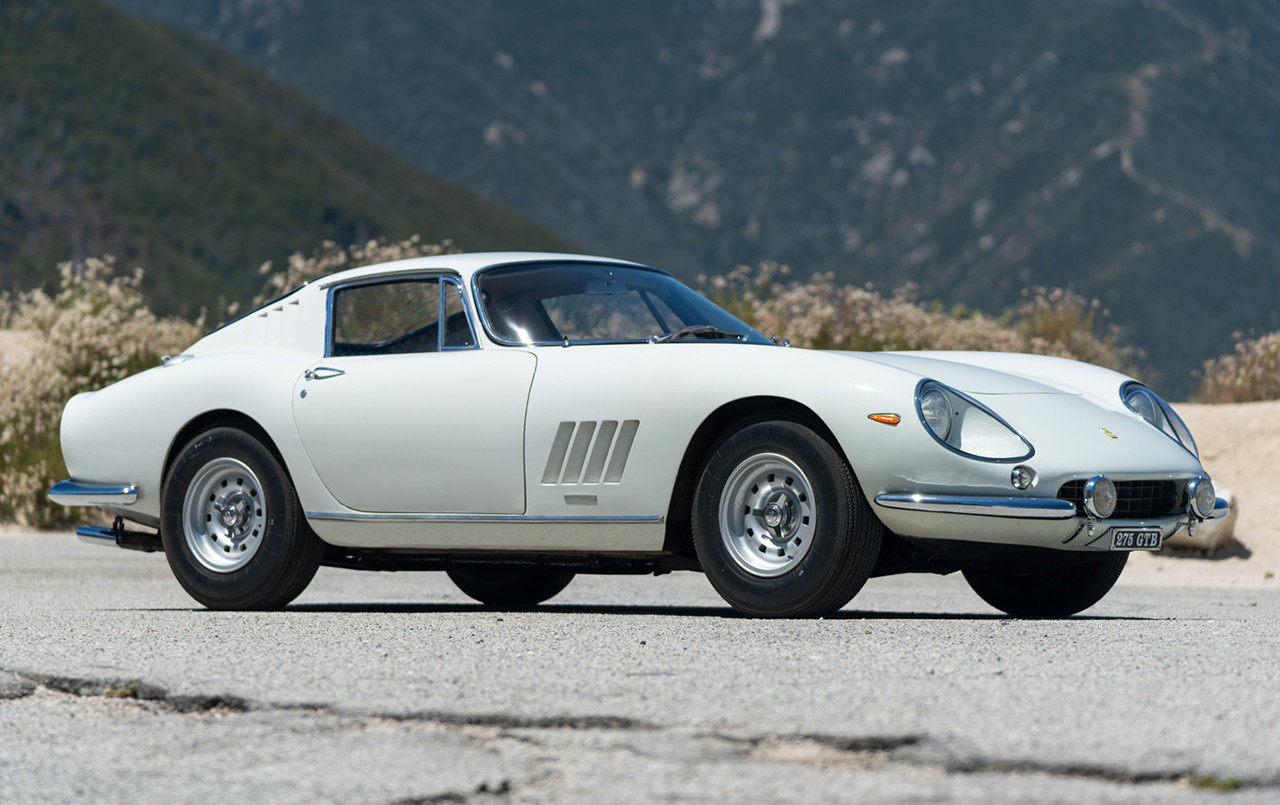 This unrestored 1966 Ferrari 275 GTB Long Nose held the online auction sales record, just not for long (see the next entry). A late-production torque-tube example with factory six-carb intake and external filler, it was delivered new to its original Italian owner in Bianco (white) with tan full-leather upholstery, which has been beautifully preserved. The sale includes original books, tools, wire wheels, Massini Report, and records.
Newton's assessment: "This car sold very well, thanks in large part to its mostly original condition and its combination of rare and unusual colors with desirable equipment like the torque tube driveshaft, six-carb engine, and competition style fuller cap. It's a special car, and it sold for more than it probably would have if it had been restored. The two-cam cars make less power than the four-cams, but they are supposedly nicer to drive—and I am not speaking from experience."
---
1. 2001 Ferrari 550 GT1 Prodrive
Sold for $4,290,000 (RM Sotheby's)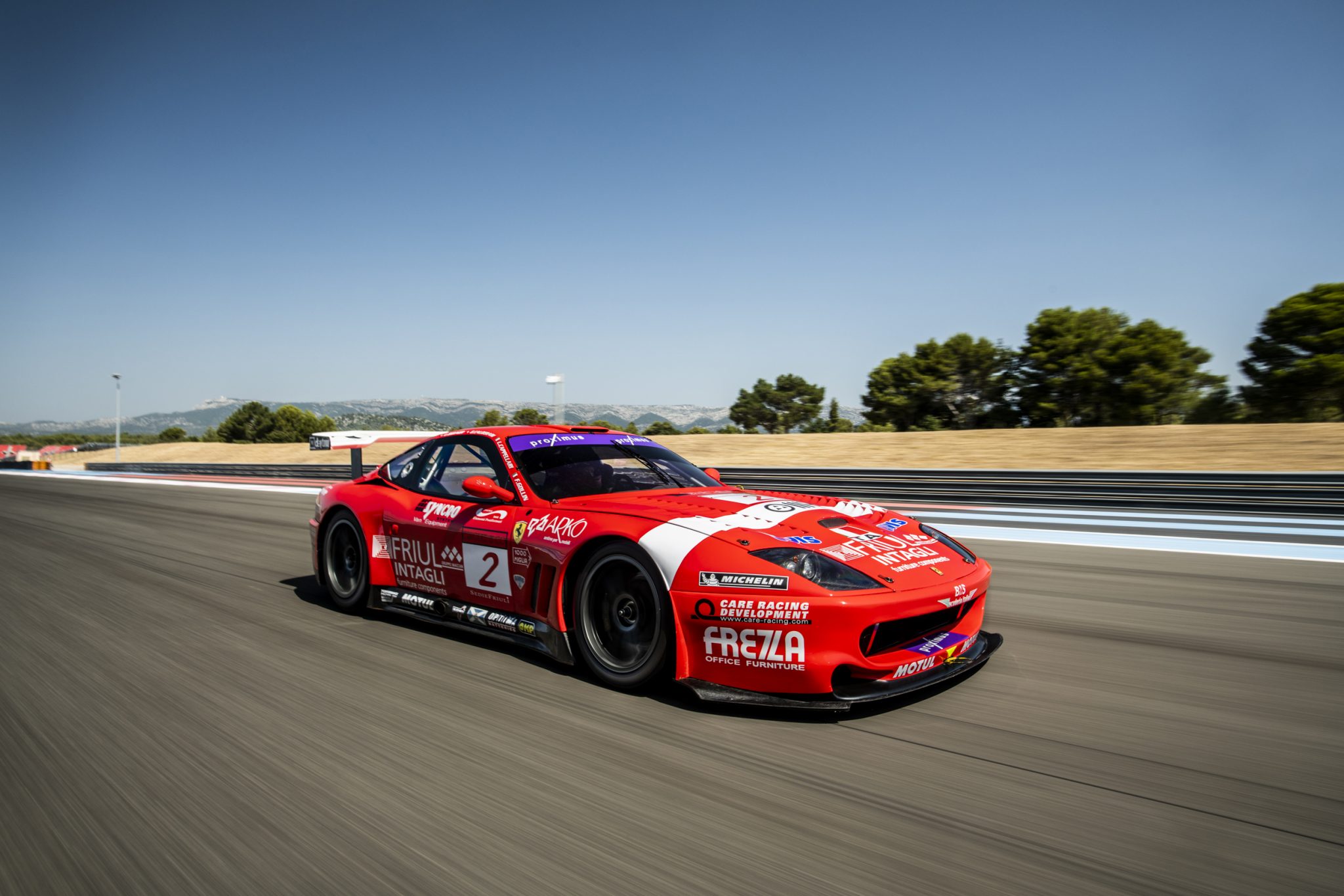 Late to the start, first to the finish. A 2001 Ferrari 550 GT1 Prodrive, among the last cars consigned to this online RM Sotheby's auction, raced to the top of the sales list, going for an online-record $4.29 million. The 550 GT1's price landed almost perfectly at the midpoint of its pre-auction estimate of $3.85M–$4.85M.
The second of only 12 550 GT1 chassis built, serial number CRD #02/2001 won the 2004 FIA GT Championship with Luca Cappellari and Fabrizio Gollin behind the wheel. It also won the 2004 Spa 24 Hours—becoming the last V-12 Ferrari to post an overall victory in a 24-hour race—and also finished second in the 2003 FIA GT and third in the 2005 Italian GT Championships. Of its 49 races, the 550 GT1 won 14 times and finished in the top three 29 times. It wears its Spa 2004 livery.
Not a race car campaigned by Ferrari or even built as a race car at the Ferrari factory, this 550 GT1 is a third-party conversion by Prodrive, a U.K. outfit which built and ran Subaru's championship-winning rally machines.
While the Monterey online auctions can be considered an overall success, considering the circumstances, it's important to remember that had this car sold in Monterey last year, it would have come in 10th on the sales list. That said, these were exciting results and a clear indicator that highly desirable cars can still command big results in the absence of live auctions.
Report by hagerty.com
---