The Submariner Parka is a multi-pocketed military inspired hooded parka crafted in a dry wax cotton with functionality at its core.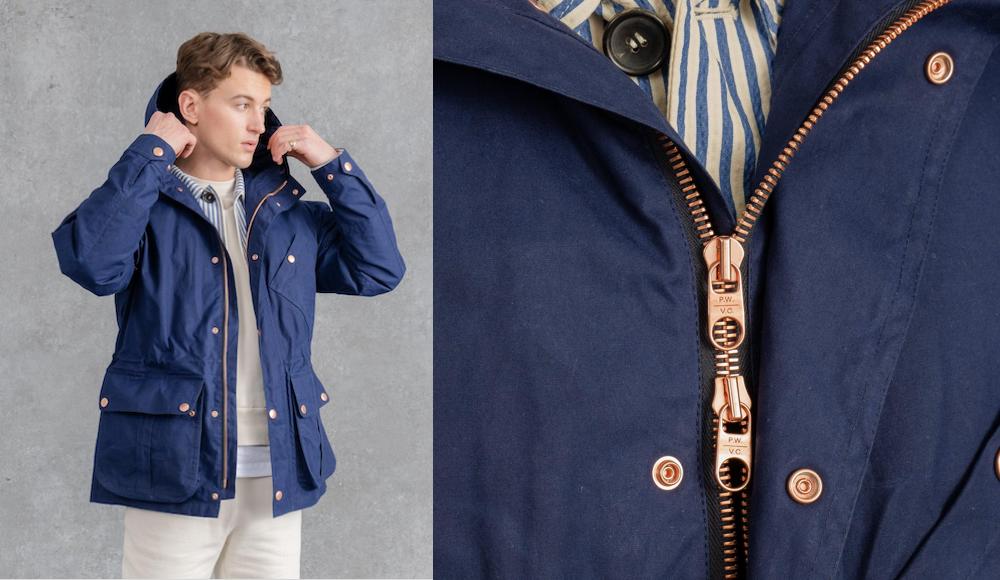 Most utility clothing isn't actually that practical. Sure, a chore coat might have a few pockets on the front, but aside from holding loose change or a set of keys, it won't make life much easier. You wouldn't, for example, reach for one during a downpour, or trust its patch pockets to hold anything of value.
Which is where the Submariner comes in. A truly practical bit of kit, it's the jacket you wear for a long dog walk, or a stroll through the city. You wouldn't hesitate to ride a bike in it, or wear it to the pub or even go fishing. Its large pockets snap shut; its two way zip and buttoned placket keep out rain, and its dry waxed fabric remains light and breathable.
Click here for further information
more information: privatewhitevc.com
---