Difficult to believe that it's already the tenth running of Spa-Classic! The drivers really look forward to this event and it is also the most popular of the season with spectators who flock to the Belgian circuit in large numbers every year (over 20 000 in 2019).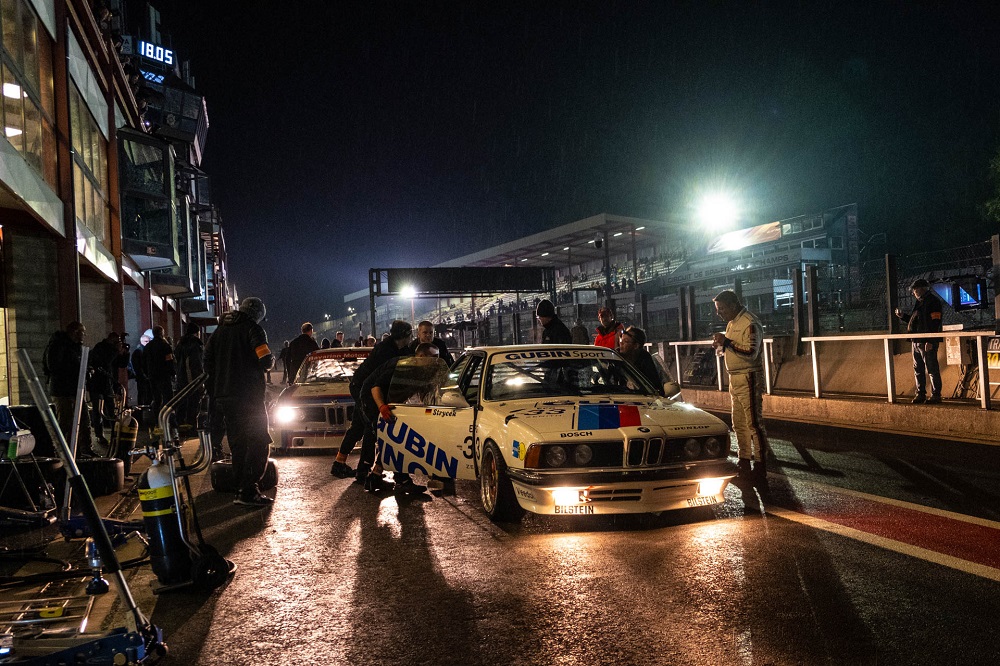 The 24 Hours of Le Mans race has Le Mans Classic and the 24 Hours of Spa, Spa-Classic, but because of different philosophical approaches there has been very little similarity between the two events for many years. The former gives pride of place to sport prototypes and the latter is for touring cars alone. The two Heritage Touring Cup races, one run in daytime and the other at night, pay homage to this Belgian singularity. On track are saloons and coupes that raced in the event between 1966 and 1984: Alfa Romeo 1750 GTAMs, BMW 3.0 CSLs, Chevrolet Camaros, Ford Capris, Jaguar XJSs, etc.
While production cars have a special place in the Ardennes, the sports prototypes and GTs are not forgotten either. Ferrari 250 GTs, Porsche 917s, Ford GT40s and Jaguar XJR-9s, all former participants in the 1 000 km or 6 Hours of Spa are all back at the circuit in their respective grids.
Spa-Francorchamps has often been described as the most beautiful circuit in the world and it could also be qualified as a photographers' paradise. There are few race courses in the world where spectators can do a full lap on foot without ever losing sight of the track. The la Source hairpin, Eau Rouge the Raidillon , the Combes Esses, the Malmédy corner, the Pouhon double left-hander and the curve at Blanchimont all provide spectacular viewing points. And to finish off your walk visit the exhibitions, activities and boutiques installed in the paddock.
Series on track at Spa-Classic
The Peter Auto grids are devoted to different periods of the history of motor sport and to different circuit racing cars: GTs, Sports cars, Prototypes and Touring cars from the 1950s to the 2000s.
Clubs
Clubs and individual owners remain at the heart of the action with an exhibition area reserved inside the racetrack. The condition? A car in good condition, produced before 1966 or among the Happy Few list.
Entertainment at Spa-Classic
A shopping village with many professionals presenting their latest works, publications, automobile antiques, miniature cars and other rarities … An automobile amateur's dream!
Ticketing
---
---
Report by peterauto.peter.fr
---