This is what true innovation looks like. From its 3.5L EcoBoost® technology to its ultra-efficient aerodynamics, the Ford GT is the culmination of everything great the people do at Ford. And it's the same passion for innovation that can be seen throughout the entire vehicle lineup.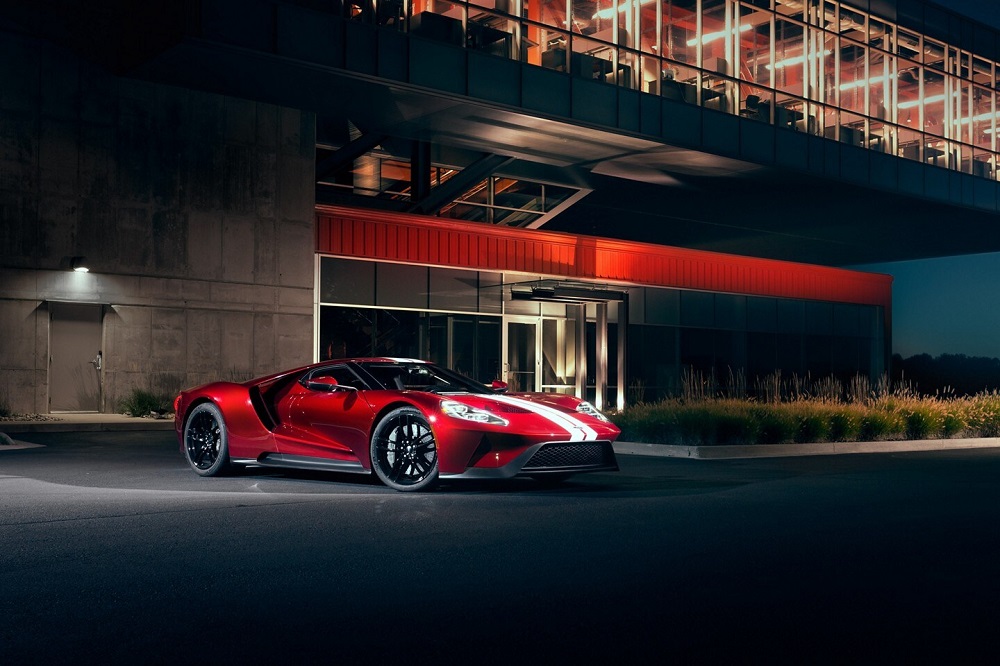 You've Never Seen Anything Like This Before.
Innovation. That's what the Ford GT is all about. From its aerodynamically optimized shape to its multifunctional buttresses to its extraordinarily powerful 3.5L EcoBoost® V6 engine, everything about the Ford GT is designed to deliver pure performance.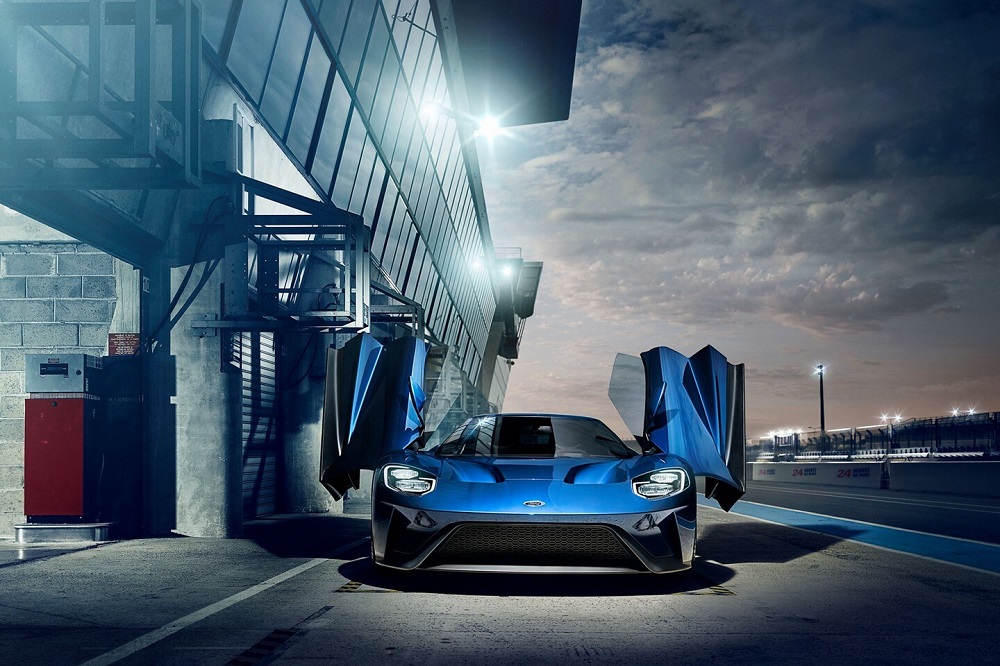 Performance and Technology
The teardrop shape of the Ford GT is the result of extensive work in the wind tunnel. Its carbon-fiber body and its 660-horsepower 3.5L EcoBoost® V6 engine are the ultimate expressions of technological innovation.
Super light. Super strong.
The lightweight body is made of carbon fiber. Aluminum structures minimize the weight of the high-strength subframe.

Suspension
Long suspension arms and inboard damper packaging deliver track-capable vehicle dynamics, an example of Ford Performance engineers exploring suspension design for future Ford Performance vehicles.

Carbon-ceramic brakes
To help overall performance, Brembo carbon-ceramic brakes have been engineered into the Ford GT.

An amazing powerful engine
Twin-turbocharged, intercool EcoBoost 3.5-liter V6 with 660 horsepower.

Engineering the Ford GT.
See what happens when you give the best automotive engineers in the world the time and resources they need not just to push the envelope, but to bust right through it.
Designed for Speed and Performance. From the Ground Up.
Whether on the road or on the track, every single element of the Ford GT was designed to deliver the extraordinary speed and exceptional handling found only in purpose-built racing cars.
EcoBoost® V6: 3.5L
Horsepower: 660
Let's Race
Competition makes everyone stronger. The Ford GT is feared on the track thanks to wins all the way to Le Mans. And since that sort of thing winds up in the rest of our vehicles, we win races off the track as well.
If you are interested in more news click here.
---