Even if you're not a dedicated racing enthusiast, you know of the rivalry between Carroll Shelby and Enzo Ferrari, thanks to the 2019 film starring Matt Damon and Christian Bale. You're probably less familiar with the less-formal Shelby versus Ferrari competition that played out on the U.S. highways surrounding Lake Tahoe—starring not a GT40 and a P3, but a 427 Cobra and a 275 GTB. The Ferrari was driven by Shelby's (former) attorney, Stan Mullin; the Cobra by Shelby himself.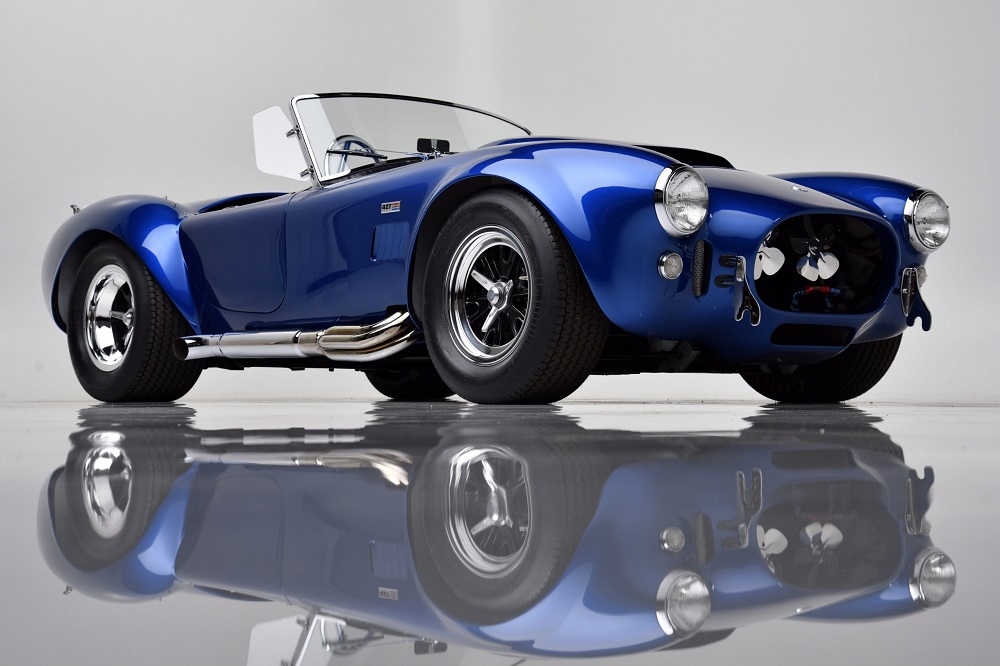 The Ferrari dusted the Cobra, provoking Shelby to build the two wildest Cobras in history. Today, only one exists; the other shot-gunned itself and its driver off a cliff when its throttle stuck open. The last remaining "Super Snake"—CSX 3015, powered by a side-oiler 427, to which Shelby strapped not one but two Paxton superchargers—has now returned to the auction block and will appear at Barrett-Jackson's March Scottsdale sale. Buckle in for its crazy history.
CSX 3015 was a rare beast even before its modification and subsequent orphaning. As one of 23 original 427 Competition Cobras, it was a barely street-legal race car that Shelby built to qualify Cobras for FIA competition. Shelby didn't fulfill the 100-car homologation quota, but it didn't stop him from promoting his cars off-track. CSX 3015 was shipped to Ford Advanced Vehicles in England as a P.R. car, a role that adds even more cachet to its resume. Upon its return to the U.S., the Cobra sat quietly in the corner of Shelby American until Carroll stormed in, demanding a car that would humiliate Mullin's Ferrari.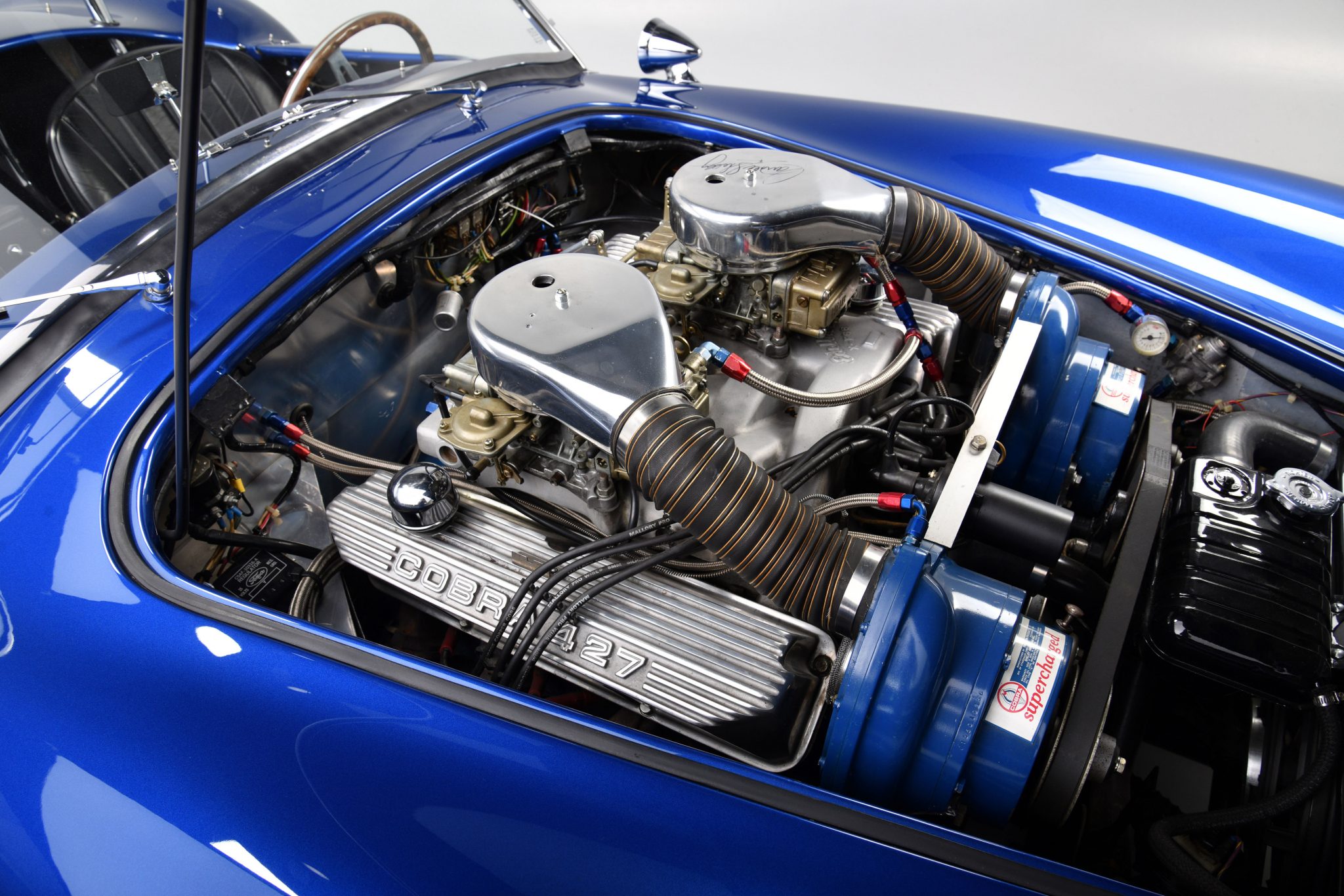 Shelby and his engineers fit the unsuspecting Competition coupe with two Paxton superchargers, each feeding 6 psi of air into one of the 427's two Holley 4V carburetors. Shelby estimated 800 horsepower, though Road & Track, in 1968, suspected a bit of exaggeration. Not that the "twin-Paxton" car, as it was originally known, was fooling around. A Ford C-6 three-speed automatic sent power through a limited-slip diff to a 3.31:1 rear end. Underneath the car sat two electric fuel pumps to supplement the standard mechanical unit. R&T found the arrangement quite logical, since "the gentlest driving nets just about 9 mpg." The magazine dubbed it the "Cobra to end all Cobras," and it logged 11-second quarter-mile times. (The year before, Car and Driver recorded a 14.5-second run for its 275 GTB tester.)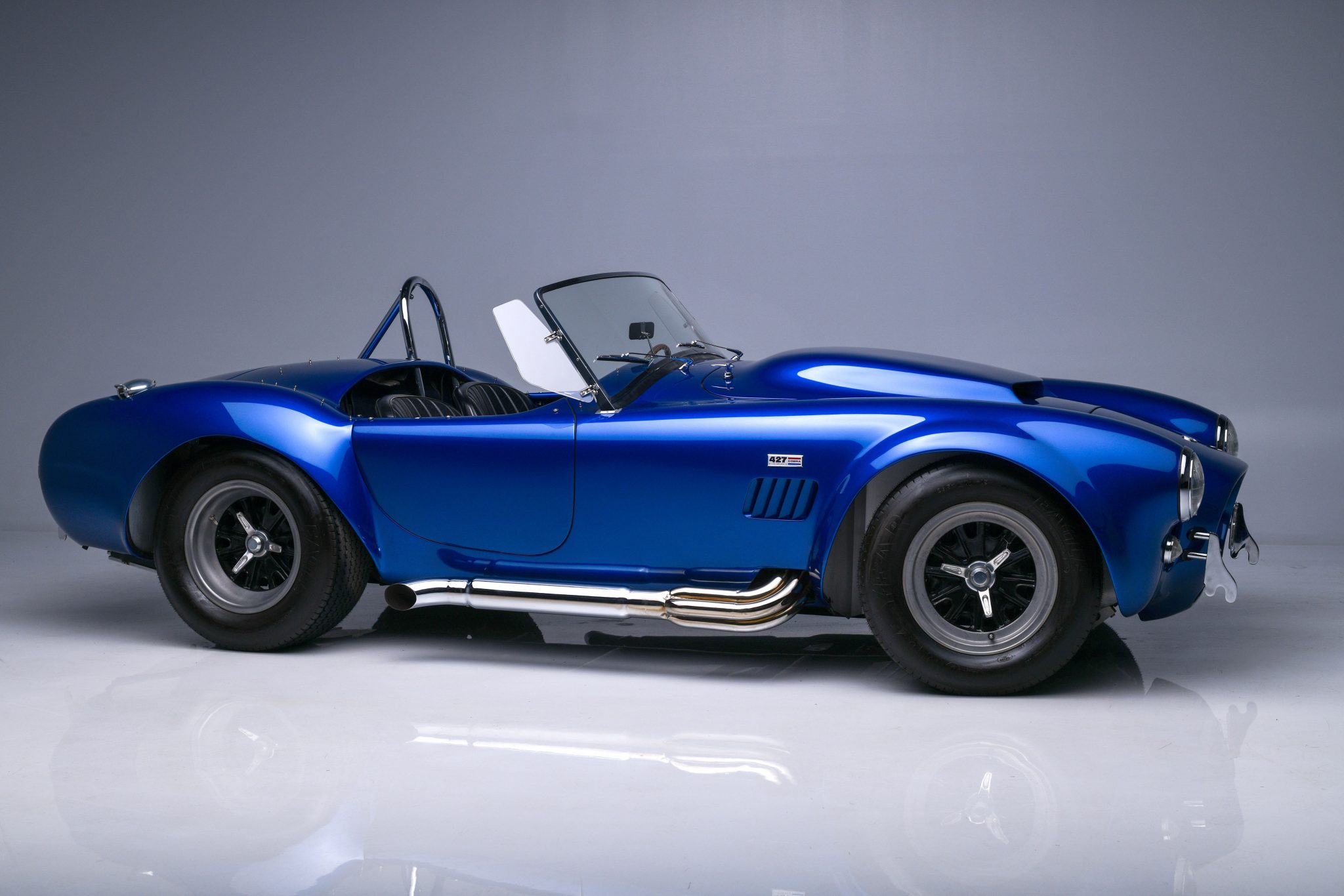 It's unclear whether comedian Bill Cosby knew the beast he was poking when he bragged to his friend Carroll about his own daily-driver Ferrari. Shelby declared Cosby un-American but, in his own thoughtful way, decided to remedy the situation. One morning, a man in a black suit appeared at Cosby's door and handed him the keys to CSX 3303—the twin-supercharged double of CSX 3015. They'll let Cosby tell the story himself in this hilarious segment from his album 200 M.P.H., but suffice it to say the Cobra terrified him. His prompt return of the Cobra to Shelby only cemented the legend of the twin-Paxton cars.
Shelby American sold Cosby's supercharged Cobra (CSX 3303) to S&C Ford in San Francisco, where it was purchased by Tony Maxey. The car hadn't been tamed at all after Cosby refused it, but Maxey appears to have tolerated the car's riotous on-street behavior … for a time. When the Cobra's throttle jammed, Maxey lost control of the car and plunged into the Pacific Ocean. The car was totaled, and Maxey died a few days later of his injuries.
The original twin-Paxton car, the one featured here, was left alone in the world. Carroll Shelby retained it for a time, but in late 1968 he put it up for sale. Shelby American General Manager Al Dowd trumpeted the car as "Carroll Shelby's Personal Super Snake Dual Blown Cobra!!"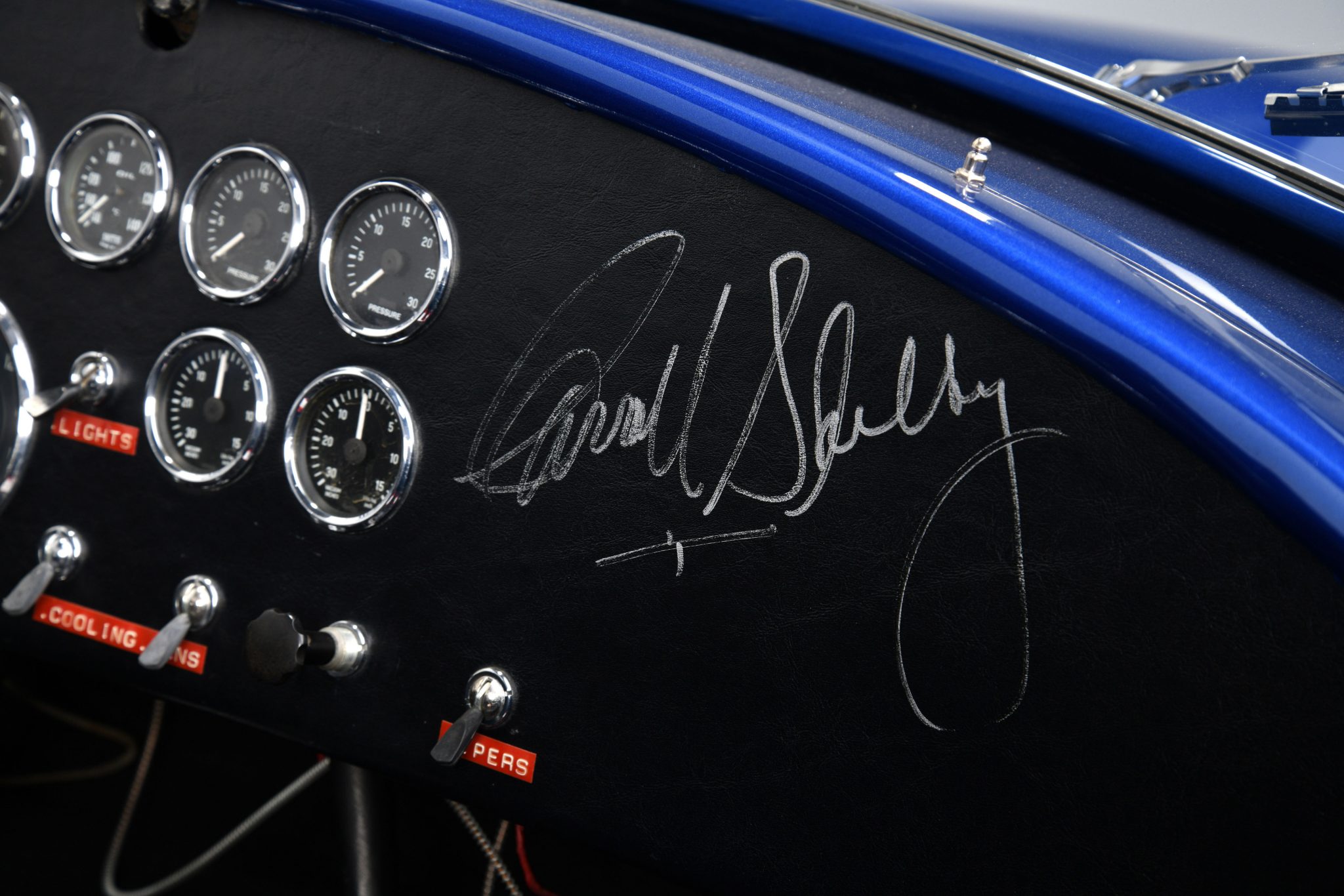 "There was no question the name given it by Road and Track has stuck, but not as much as the one Shelby American's general manager gave it a few months later," says Colin Comer, Hagerty marketplace editor and author of Shelby Cobra Fifty Years. "Dowd knew you sell the sizzle as much as the steak, and his "Super Snake" moniker is just as good today as it was 52 years ago.
"No matter what you call it, CSX 3015 has been one of the legends of the Shelby world since Carroll had his crew bolt on those Paxtons, and its reputation was clearly helped by everybody who listened to 200 M.P.H. and had the idea of these man-eating sports cars etched into their brains."
The newly branded Super Snake was bought by musician Jimmy Webb. During his ownership, CSX 3015 graced the cover of Susan Webb's album Bye-Bye Pretty Baby. In light of Cosby's car's demise, its placement high above a landscape of city lights—not to mention the album's title—is rather ominous: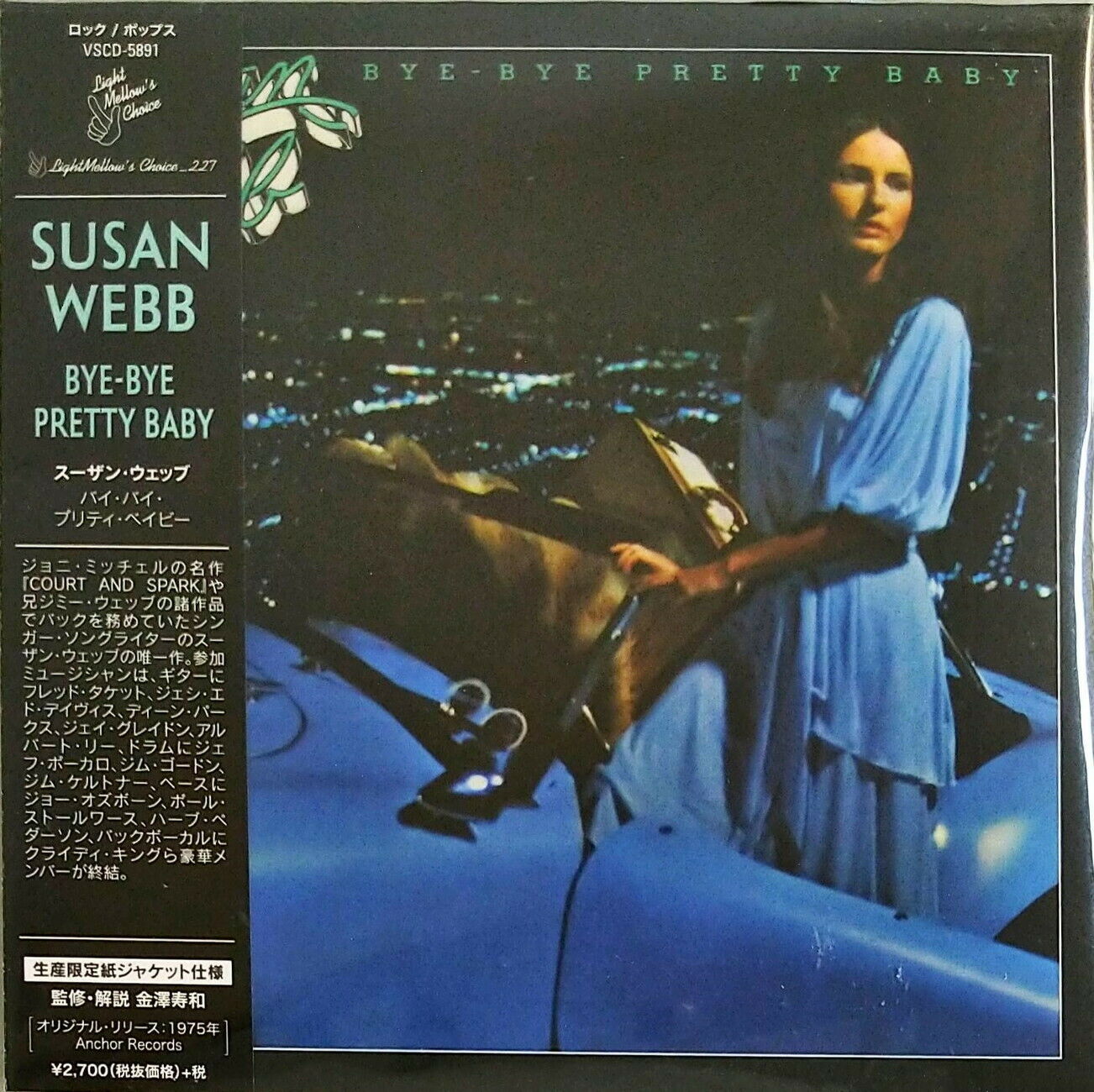 The car then passed to a distinguished collector before appearing at auction in 2007 and in 2015, when it twice earned the status of most expensive Cobra of all time. (The final numbers were $5.5 million in '07 and $5.1M in '15.) CSX 3015 was only dethroned in 2016 by the sale of the first-ever Cobra, which sold at RM Sotheby's Monterey auction for $13,750,000. Even after Shelby's personal 427 Cobra brought $5.94M in 2021, CSX 3015's 2015 result remains the third-highest in Cobra auction history.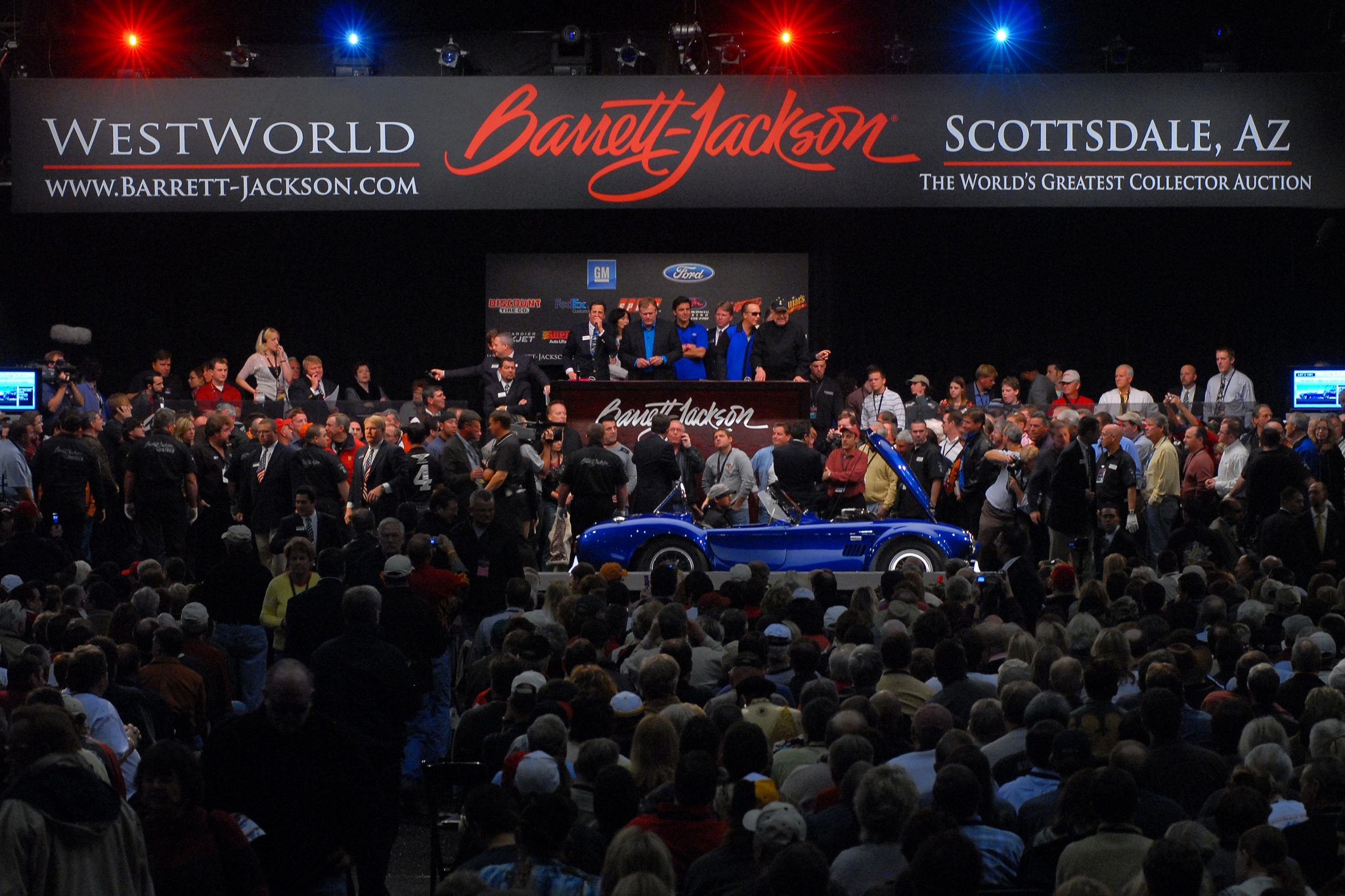 "This car is insane, even by today's standards," says Greg Ingold, associate editor of the Hagerty Price Guide. It's an uncommon car whose history and cultural significance are as eye-popping as its performance, and this twin-Paxton Cobra certainly qualifies as such.
Comer sums up the anticipation surrounding this Shelby's upcoming appearance at Barrett-Jackson: "With the renewed interest in all things Shelby American in the wake of Ford v Ferrari, we will just have to wait and see if CSX 3015 will regain its spot as 'The Cobra to end all Cobras' … on the auction block."
---
Report by Grace Houghton for hagerty.com
---