You don't see this one every day. Let alone that you are given the chance to drive it. This is exactly what we are able to do with this Morgan Plus 8 GTR, affectionately known as 'Big Blue'.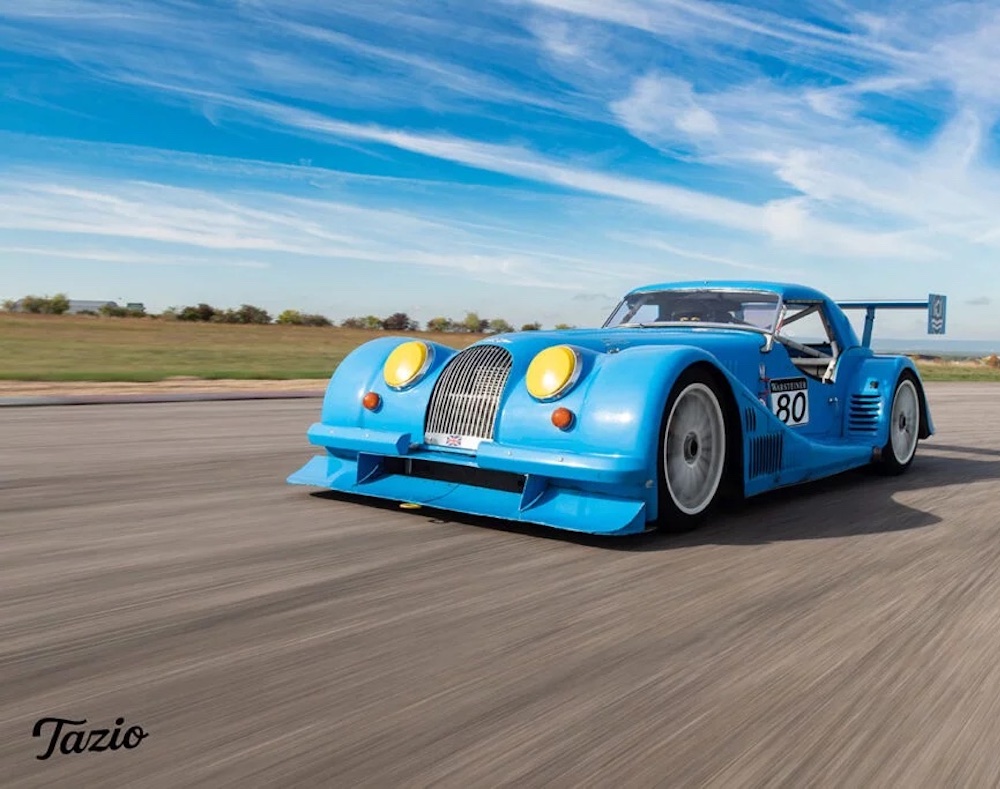 It's anything but 'Big' in real life. Tiny from the outside, and positively petite on the inside. But boy, does it pack a punch. Under that long bonnet lies a Chevrolet V8 that will send shivers down your spine. It's pure torture for the semi-slick tyres. Under heavy load, it will spin its wheels like crazy.
Like it last raced
The Morgan Plus 8 GTR today still stands as it raced for the last time in the 1997 FIA GT Championship at Laguna Seca. It had started as a highly ambitious program from the Morgan Motor Company. "We wanted to race against the Porsches in the GT2 category," Charles Morgan explains in Tazio 6. At the time, Charles Morgan – grandson of the company's founder – was the CEO of the Malvern-based company, and he raced Big Blue regularly.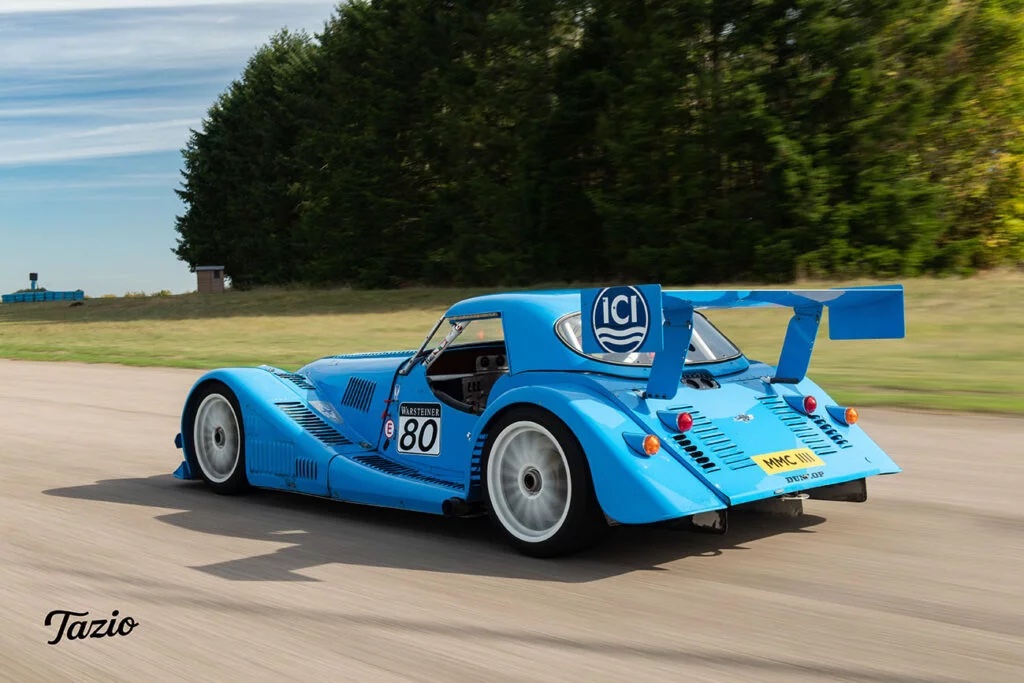 The Morgan Plus 8 GTR was much more than just a race car. "It was the development for the Aero 8, the new model we rolled out in 2000. It helped us experiment with new aluminium bonding techniques."
Engine swap
The GTR project started with a Rover V8 engine, that not only proved troublesome but was also nearing the end of its homologation. Chris Lawrence, a Morgan stalwart from the Le Mans days of old, finally got enough of the Rover engine and swapped it for a hot rod Chevy V8 small block. "With the Chevrolet engine, we were just as fast as the Porsches on the straight," Charles Morgan remembers.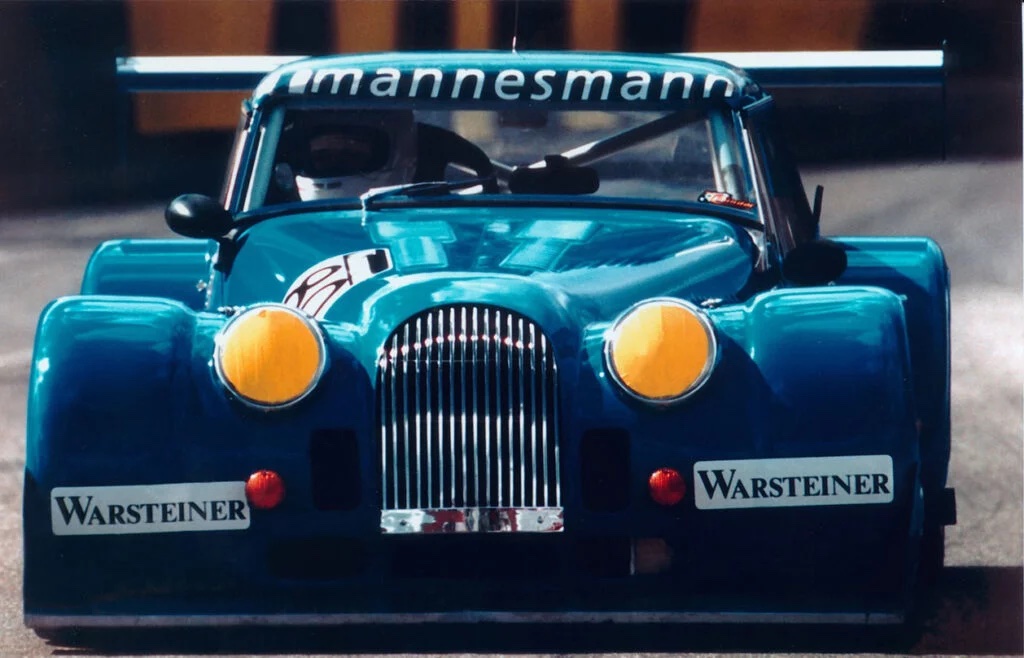 You can find the whole story of our meeting with the Morgan Plus 8 GTR in the current issue of Tazio Magazine. Tazio 6 is available in their webshop.
Thanks to Hermann Geissler, Florian Seidl (Carficionado.com), Johannes Jäger and Marc Glänzer (Klassikerschmiede) and the Chambley Grand Est racetrack (circuit-chambley.fr) for their help in creating this feature.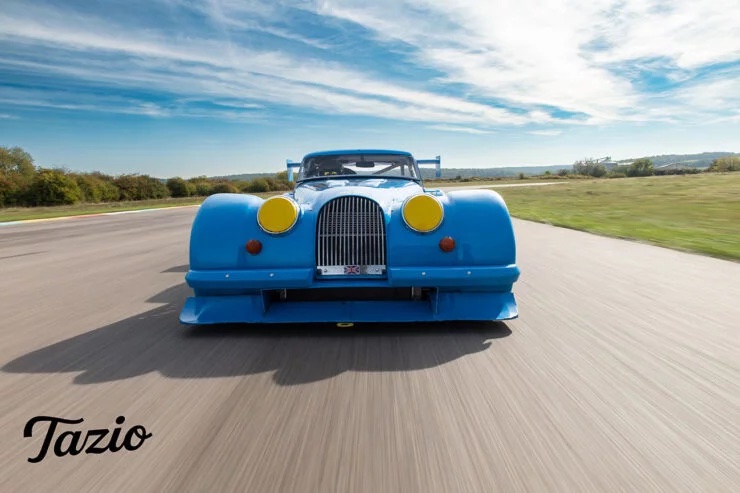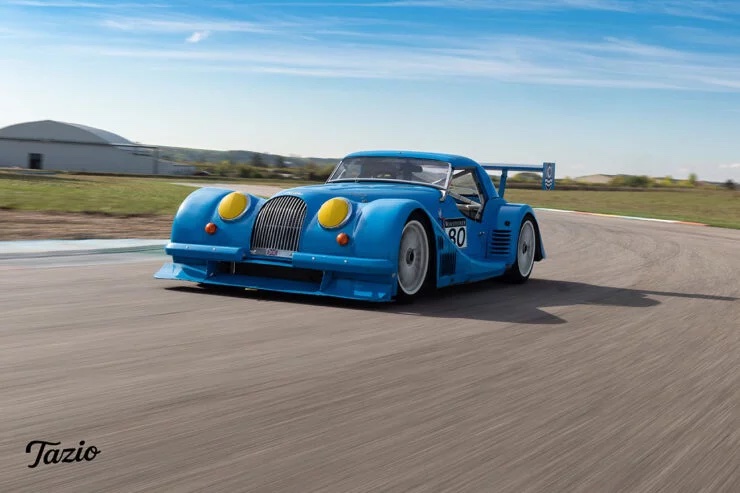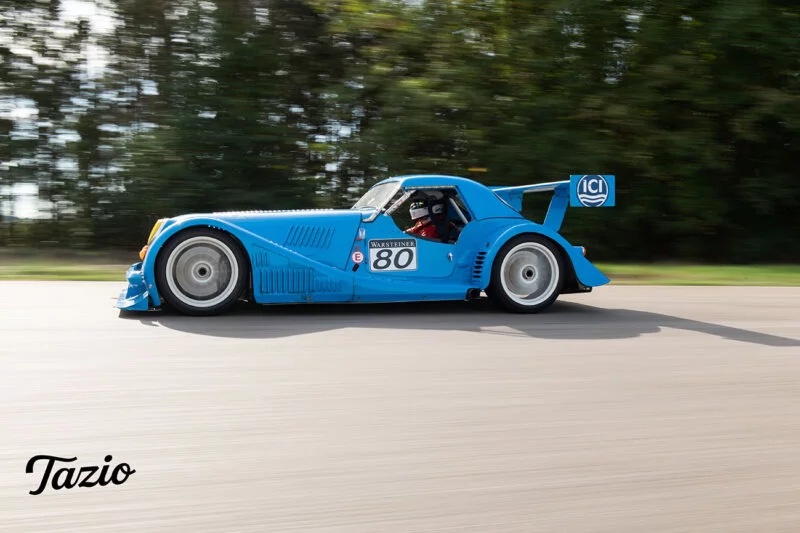 Report by Johan Dillen for taziomagazine.com