RM Sotheby's is delighted to announce the upcoming sale of a highly significant, ex-Michael Schumacher 2000 Ferrari F1-2000 car, which will be sold through a Sotheby's Sealed auction from 3-12 April. The car will be on display from 1 to 6 April alongside a multi-category sale in Hong Kong to celebrate 50 years of Sotheby's in Asia.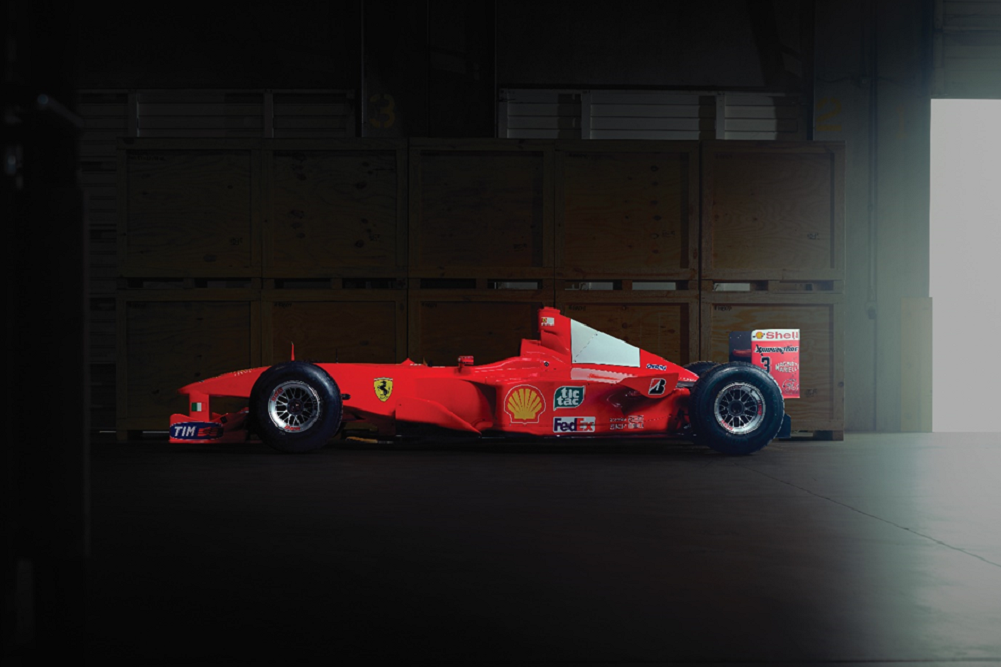 Sotheby's Sealed: Schumacher – The Making of a Legend
There are few achievements in Formula 1more legendary than Michael Schumacher's six championships with Maranello; a partnership that witnessed an unprecedented period of dominance that paired the sport's most historic team with a driver who rates as one of the greatest of all time. The dawn of the new millennium was Schumacher's fifth season with Ferrari, but it was the season which saw the Maranello team provide the great German driver with his first Championship-winning car as a Ferrari driver—the legendary F1-2000.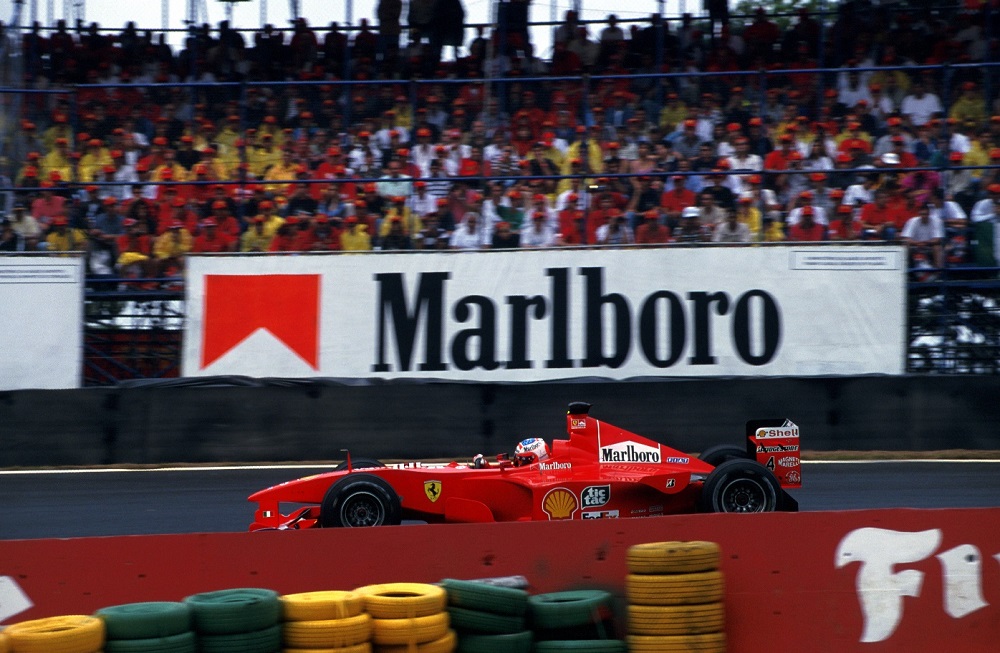 Chassis 198 was initially used as the team's spare car but was driven to great effect by Michael Schumacher on three occasions. During qualifying at Interlagos for the Brazilian Grand Prix, Schumacher damaged his racecar and switched to chassis 198. Having qualified third on the grid, the race saw Schumacher overhaul Mika Häkkinen for the lead and ultimately onto an easy victory—his second win from the start of the season. Schumacher once again found himself behind the wheel of chassis 198 at the Spanish Grand Prix at the Circuit de Catalunya. Chassis 198 was called up again at the Circuit de Catalunya for the Spanish Grand Prix on 7 May. Demonstrating performance parity with his usual charge, chassis 198 delivered Schumacher a stunning pole position—the first time he had achieved that feat in what would become his Championship-winning season. Michael led much of the race in the car before a problem with the refueling nozzle and then a slow puncture dropped him back to fifth.
The car's next competitive outing would come at Monaco, on the hallowed asphalt of Monte-Carlo. Perfectly suited to the technical, tight street circuit, the F1-2000 again proved lightning-quick in the hands of Schumacher and scored pole position. Historically, this was an important moment for chassis 198, as this was the last time Schumacher achieved a pole position at Monaco in a Ferrari. Having accrued a 35-second lead, the car was forced to retire with a broken pushrod. Chassis 198's final race with Schumacher took place about five weeks later at the A1-Ring in Austria. Schumacher qualified chassis 198 in 3rd position with teammate Barrichello just behind him in 4th.
With a 770 bhp, 90-degree V-10 engine and a seven-speed longitudinal semi-automatic sequential gearbox, the F1-2000 secured the Scuderia's first World Championship since Jody Scheckter had won 21 seasons earlier in 1979. Following its professional retirement, chassis 198 was rebuilt by the factory and today presents a wonderful opportunity for future use in F1 Clienti events.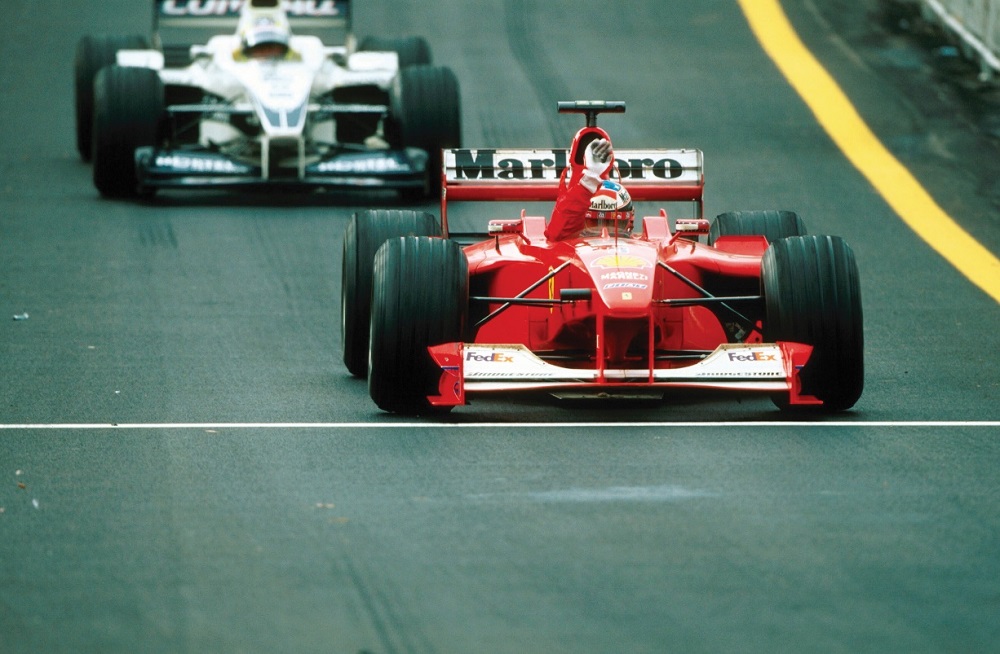 Shelby Myers, Global Head of Private Sales at RM Sotheby's, says: "RM Sotheby's has demonstrated that it has an unrivalled track record in bringing the most important Formula 1 cars to auction; a track record which is most closely associated with selling important Ferraris driven by Michael Schumacher, the greatest Ferrari F1 driver of all time. 2022 saw us sell the famed F2003-GA chassis no. 229, at Sotheby's Luxury Week sale in Geneva for CHF 14,630,000, making it the most valuable Formula 1 car of the modern era ever sold. The previous record was held by another ex-Michael Schumacher Ferrari, an F2001 which sold for $7,504,000 at Sotheby's evening contemporary art sale in New York on 16 November 2017."
This Formula 1 car represents a key chassis that helped Michael Schumacher achieve his first World Championship as a Ferrari driver and Ferrari's first World title as a team for 21 years. It carried him to victory during a season which heralded one of the most dominant multi-championship eras for a single team and driver combination ever seen in Formula One. The car presents the opportunity to return it to track use with Ferrari's Clienti program and is undoubtedly an exceptionally rare opportunity to acquire a significant piece of Formula One history.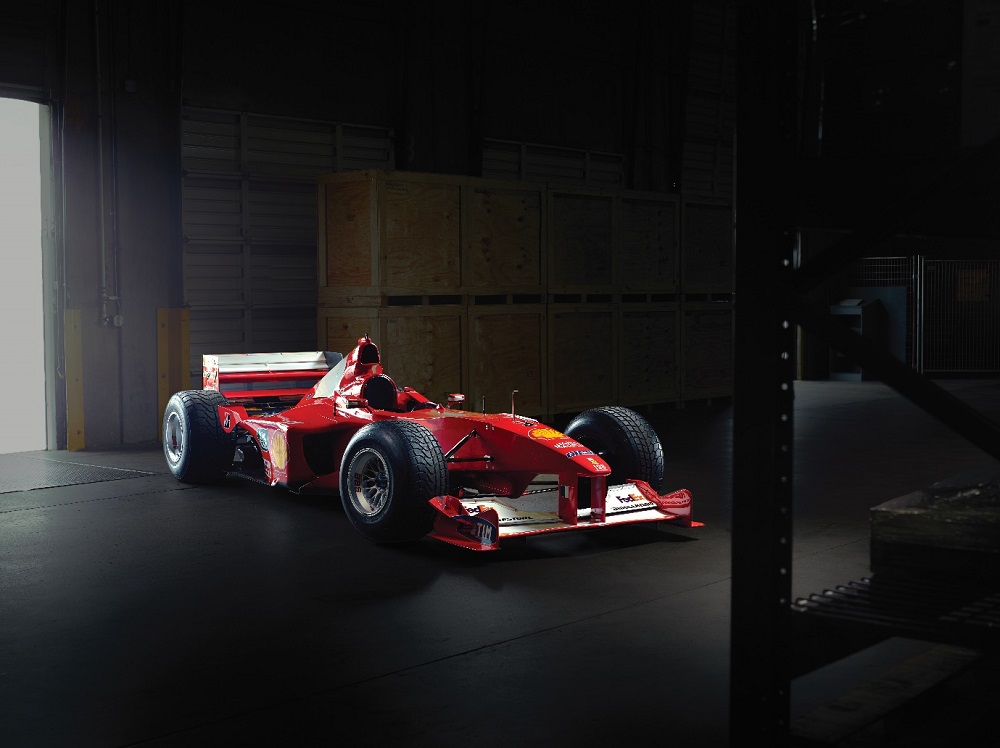 If you are interested in more news click here.
---