Tour Auto. Last weekend of August. The sun hasn't really shine during the entire Summer. Yet, here I am, preparing myself for my annual dose of endorphin.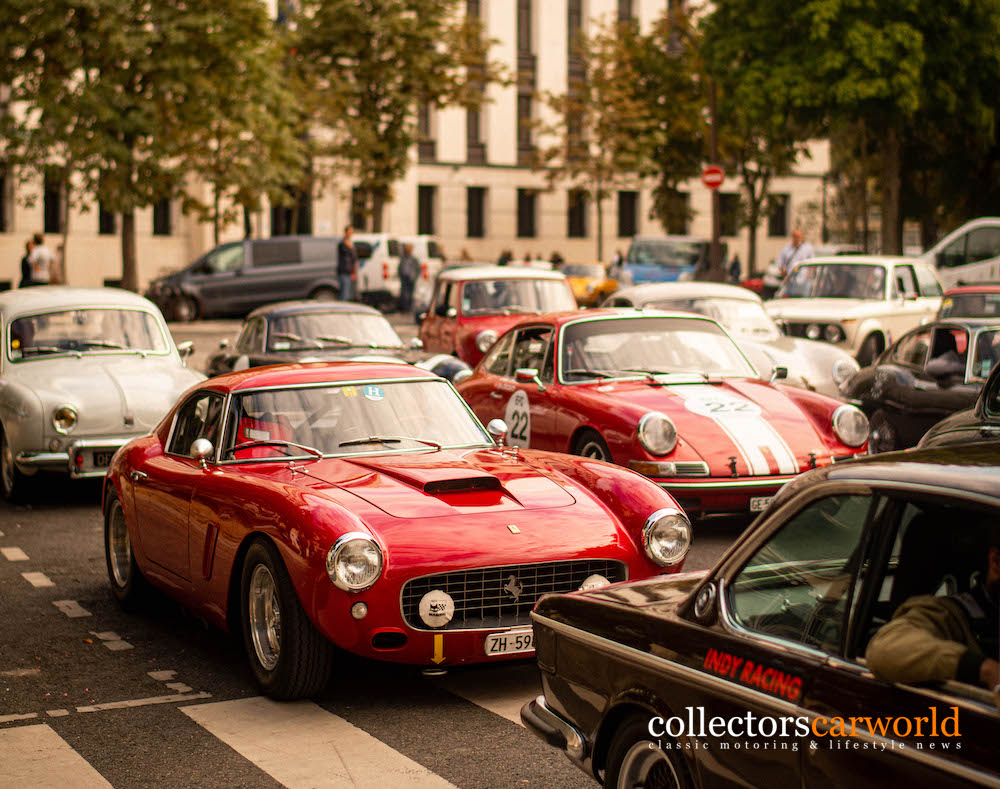 Definitely the most incredible event of the year: the Tour Auto Optic 2000…
…sends free hundreds of old school race cars to tear up the streets with liters of 100+ octane fuel creating 100+ decibels echoing in the streets of my own city!
For me, it has become an annual routine.
Two days before the official start, the contenders arrive in Paris to register their cars.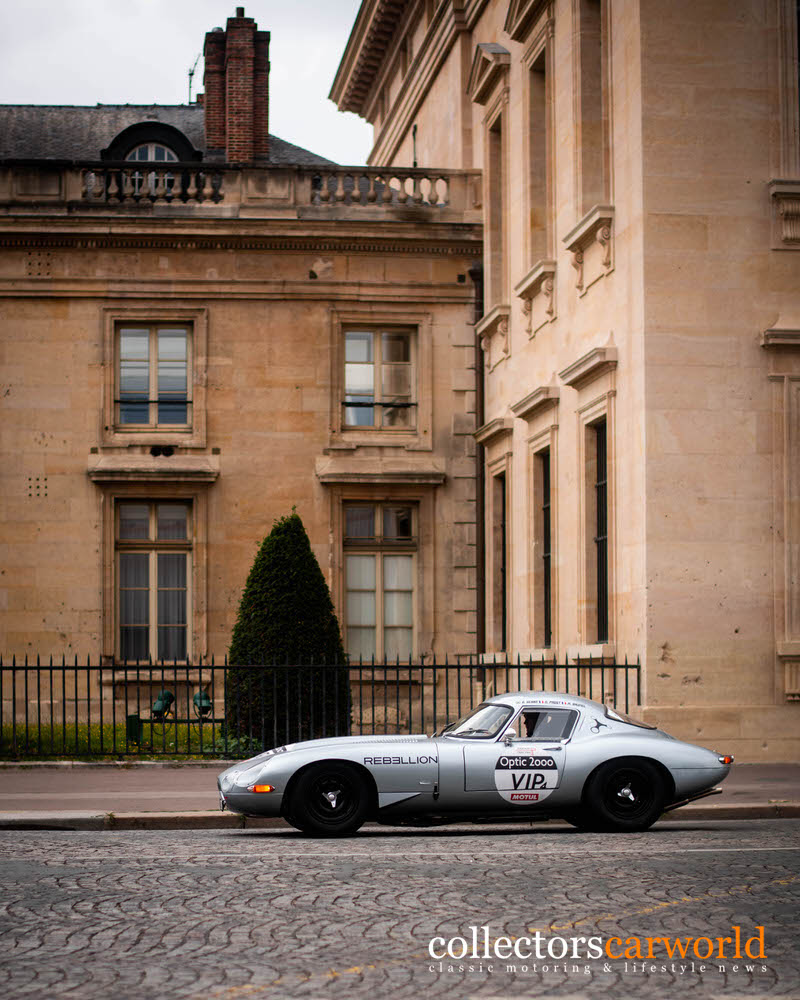 Some unload them form their trailers; some others prefer to do the journey to the French capital in their million-dollar race cars.
Among them: Benno.
Him and his wife Ursula are regular entrants in the Tour Auto. I met them during the 2020 edition. Living in Zurich, they must make the 650 km trip just to go to the beginning of the race. And, as the legends they are, they decide to do the entire trip with no assistance whatsoever, completely on their own. This means from Zurich to Paris, then doing the 2,000 km of the race, and then from Nice back to Zurich again!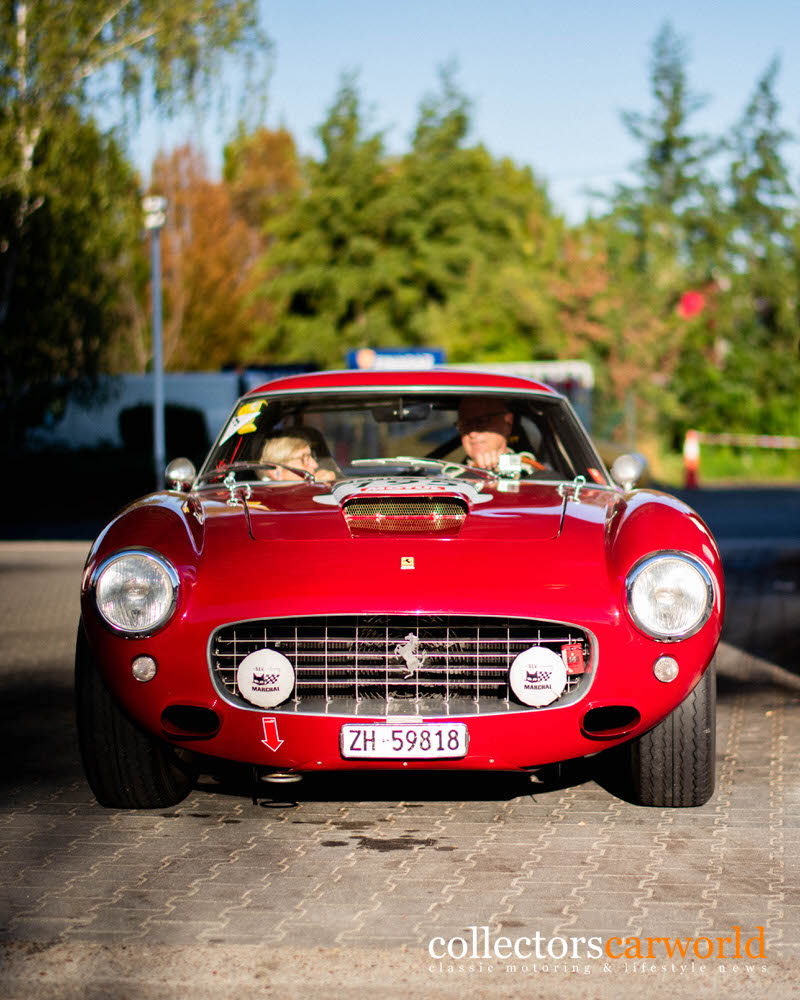 Oh yeah, and in what car, you ask?
Nothing less than a 7 times race winner, N.A.R.T. registered, Ferrari 250 GT Berlinetta SWB COMPETIZIONE!
In other words, the best-looking car ever made – in my opinion.
Happy to see them, I go to have a chat with Benno:
– " Hi! Maybe you remember me! Last year you crafted my best ever memory by letting me try the driver seat of your Ferrari!
– Oh yes, of course! I remember you! My wife still has the video of your Mini chasing us last year on her phone! " he says with the nicest smile on his face.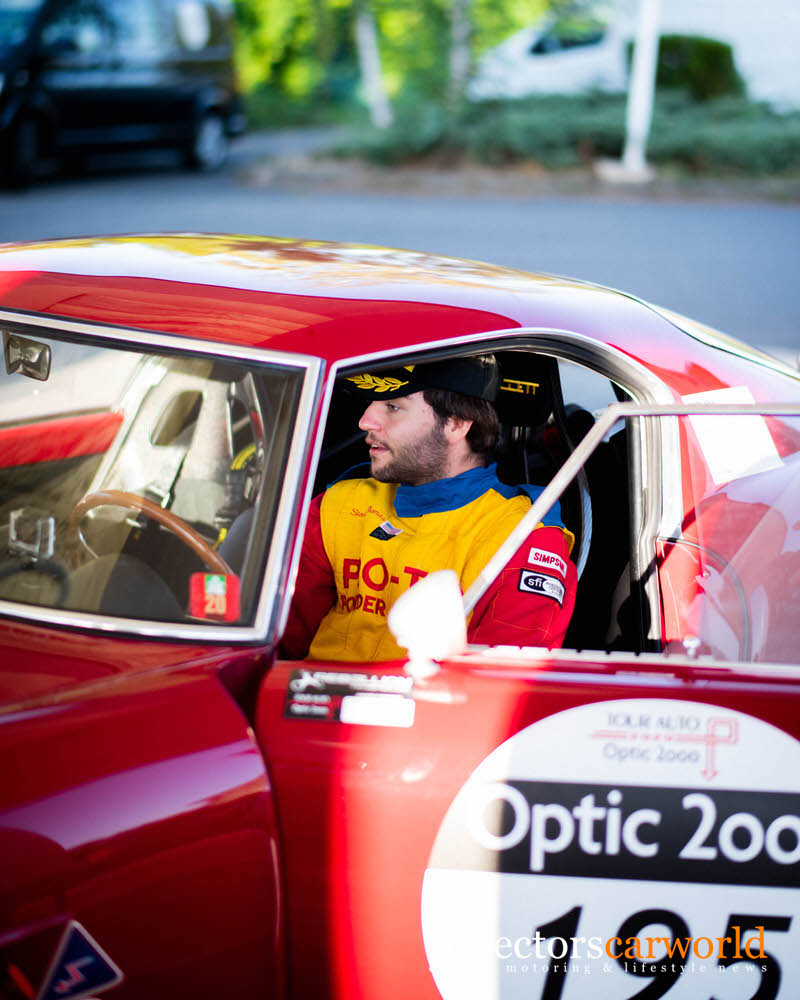 Needless to say that I was extremely proud of hearing that!
He continues by telling me he is a little worried because, on the way here, his rev counter stopped working. " It's a real problem! It's kind of interesting to know your engine speed when you are on a racetrack fighting for positions. Like in two days' time… "
After trying to solve the problem, giving literally NO help with my dodgy advices, I begin to lose my focus on the other cars that are gradually filling up the vast area that is the Place de Fontenoy.
Incredible things keep on coming.
BMW 3.0 CSL, Lancia Strato's, Jaguar E-Type Semi-Lightweight, Porsche 911 RSR, Alfa Romeo Giulia GTAm, DeTomaso Pantera… and then, a tsunami of Prancing Horses. A 246 Dino, a 308 Group 4, TWO 308 Group B (!); and not one, not two, not four… but EIGHT more 250 series Ferrari's!!!
Yes, you read right.
And I would not be mad if you don't trust me on that. Because I am still unsure if it was real or not…
… to be continued next week in the next episode!
by Paul Syren