The luxurious winter sports resort of St. Moritz had another highlight on its event calendar this year: THE ICE. This unique event pays homage to motorsports and is held every year on the frozen lake of St. Moritz. This year's event attracted many car enthusiasts and it was a spectacular show.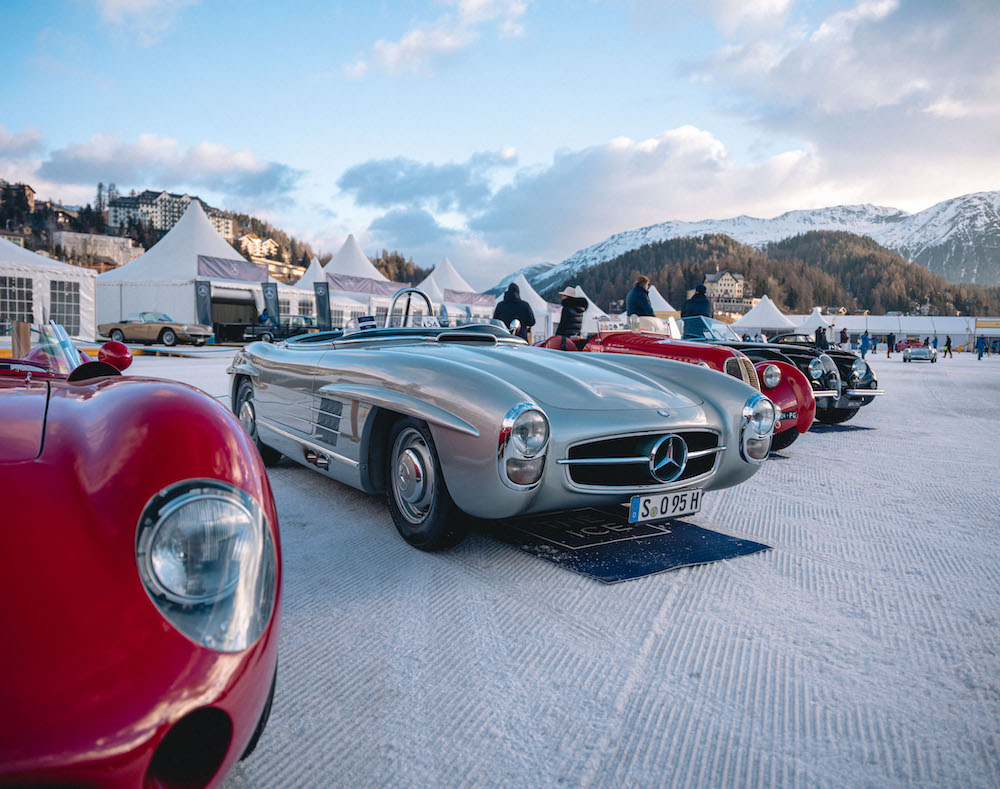 The cars on display almost melted the ice of the lake. The display included a number of rare and exotic cars, including the Ferrari 225 S Vignale and 250 GT SWB Competizione, the Mercedes-Benz 300 SLS, the Porsche 356A with chain drive and the Lamborghini Miura SV. The vehicles were so impressive that they attracted the attention of visitors and caused amazed faces. In addition to the exhibits, there were also several vehicle demonstrations where visitors had the chance to see some of the iconic cars in action. Participants were able to show off their drifting and racing skills on the frozen lake. This made the event a memorable experience for any car enthusiast.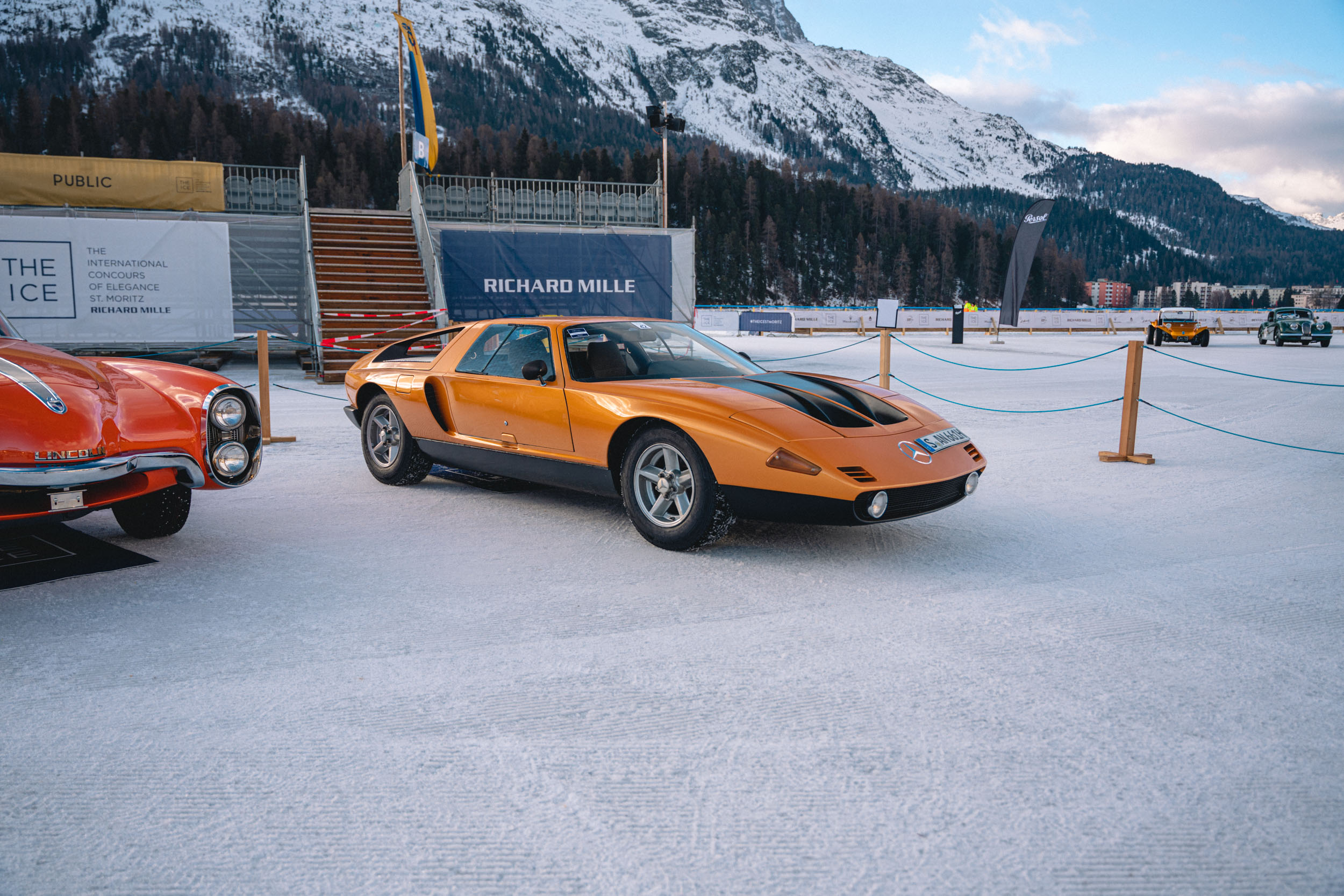 There was a special atmosphere at THE ICE. Visitors came in fur coats and other elegant winter clothes to enjoy the glamorous atmosphere of St. Moritz. The event was a true luxury, combining the beauty of winter sports with the fascination for exquisite cars.
The Mercedes-Benz brand was a big part of THE ICE this year. The company brought some of its exclusive classic vehicles to the ice. These vehicles included a Mercedes-Benz 300 SLS, a Mercedes-Benz 600 Pullman and a Mercedes-Benz C111 prototype. The Mercedes-Benz models showed themselves to be absolute gems on the frozen lake.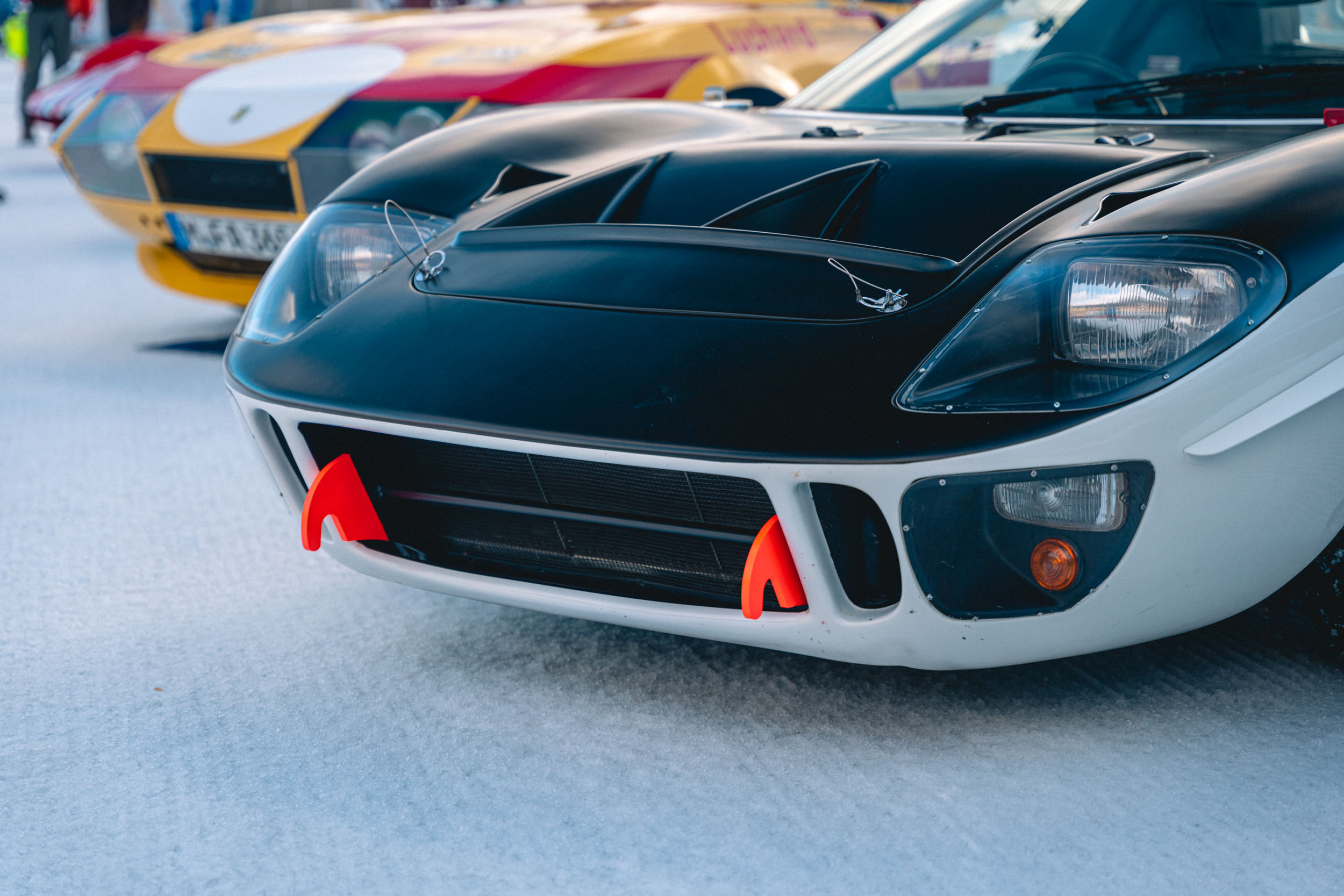 In summary, THE ICE in St. Moritz 2023 had another successful year. The event offered visitors a unique experience that was characterized by the combination of luxury, winter wonderland and exclusive cars. It was an event that made the hearts of car enthusiasts beat faster and will be remembered. We are looking forward to the next edition of THE ICE in St. Moritz.
Enjoy our gallery here.
Author: Philipp Beisel /HK-Engineering