The history of the longest motorcycle rally in the United Kingdom is spectacular: for some people the Great Malle Rally epitomises adventure, long distance and yearning while for others it is a first-rate British product show. And that's the reason why Malle London invited me to an exclusive road trip. First of all, Malle London is not just a fashion brand whose mission is to produce high-quality, durable and classic motorcycle bags. In addition to great passion for leather and artistic craftsmanship, the London-based manufacturer also organises successful motorcycling events.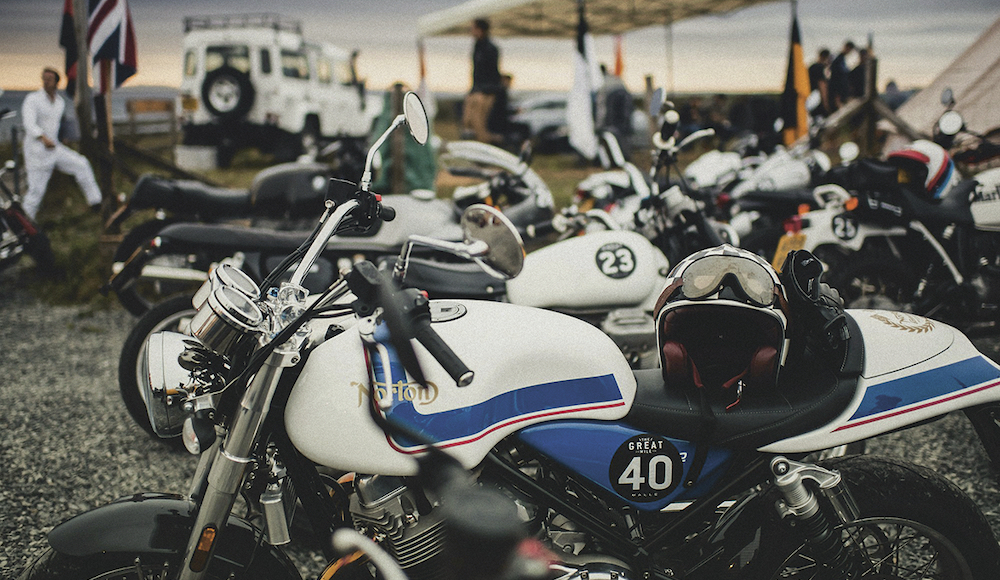 For example, the Great Malle Rally, a British rally for classic and modern motorcycles. The participants have to complete just under 2,000 kilometres within a period of six days ‒ solely on custom bikes, café racers or classic motorcycles. Around 350 kilometres a day. This sounds like a holiday. The rally starts early in the morning. For fear of oversleeping, I naturally didn't sleep a wink during the whole night. I nervously smoke my last cigarettes, run through the instructions and sit on the motorcycle. This means smiling and revving up. All at once, the term "deafening" takes on an entirely new meaning. Anything that deafens the ears also makes your hair stand on end. Goose bumps and shining eyes wherever you look. Uncatalysed petrol burns your eyes just like deodorant containing alcohol under freshly shaved armpits.
The Land of Rally? It had to be an island to date. With mountains. Steep mountains. Dense fog drifts over narrow and dangerous passes. Although a fire breathing dragon would be fantastic, the sound of a decent motorcycle is also apt. A few long straights followed by fast bends – and one or two narrow turns left and right as an encore – can do no harm. Over 80 competitors from 15 countries faced up to this challenge when they took part in the last rally. From the northernmost part of Scotland to the southernmost point of Cornwall, the route takes the participants along lonely country roads and through areas devoid of people to the accompaniment of the harsh, merciless and changing weather conditions in the United Kingdom. However, the hardships are worthwhile since beer and good food are available in the tent camps at the checkpoint in the evening. Time for relaxation and ample opportunities for me to review the tough stage with the other participants around the camp fire. The Great Mile is proof that real adventure and great challenges are still possible. Next year we'll meet on the continent when the event will be called 'LE GRAND MALLE RALLYE MONTAGNE'. Starting in Austria, the participants will conquer the highest Alpine passes before everyone arrives in Monaco. Anyone who is ready can now take a look at the website of Malle London. Although everyone is welcome to take part, but the motorcycle must be suitable.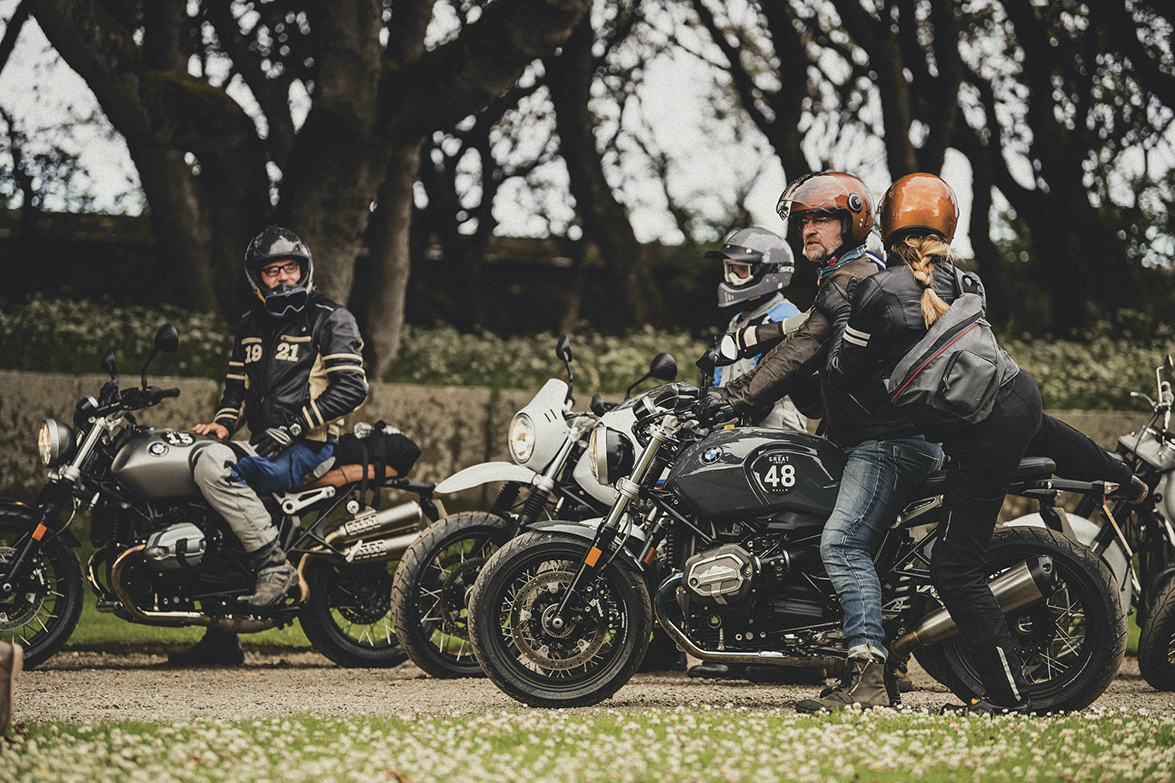 THE GREAT MALLE RALLY IS NOT A FUN RIDE
IT'S ABOUT GETTING TOGETHER AND TACKLING A CHALLENGE. BUT ULTIMATELY IT ALSO MEANS EXPERIENCES. A GOOD MIXTURE. IN MANY RESPECTS.
The Great Malle Rally is an event which participants mark in red in their diary months in advance. They also ponder months in advance which motorcycle they will use during the rally.
The ability to arouse enthusiasm and make other people's hearts beat faster can certainly be regarded as very attractive. Cars most definitely have this ability. But motorcycles are reputed to have it too. And as you can see, certain people anyway.
Report by Norbert Leder/Retrowelt/Retro Promotion
Photos by Malle London
---